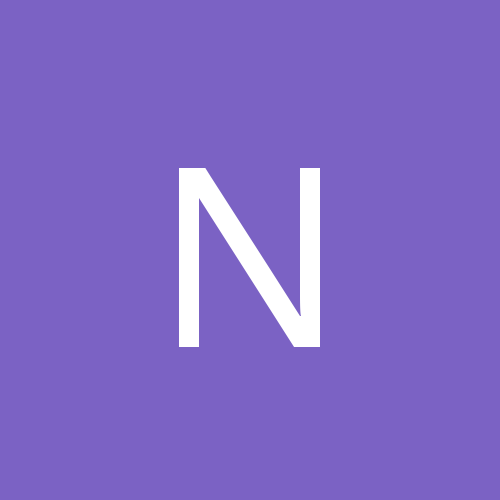 Content count

1,671

Joined

Last visited

Days Won

9
Community Reputation
58
Excellent
does anyone have a link to summer league?

So would anyone think that perhaps trading Evan Fourier and the 6th pick for Chandler parsons and the 4th pick be worth investigating? Works for Memphis cause they unload his massive contract, and receive a very efficient scorer and playmaker and can pick up whoever they are targeting at 6. For the magic IF he is healthy and can play true to form he is a top player in the league AND a hometown player so he adds value to the team trying to sell merchandise, tickets etc. Additionally we are able to move up and quite possibly select Doncic if he falls. I would do this if Trae Young is picked by hawks, and or porter is picked by Sac to get doncic

can some one explain to me why people are wanting carter? He is 6'10" Plays power forward... Why oh why would i want to jam up the position with isaac, gordon already there? Why not draft Sexton or Bamba

I am reallly flying high on sexton. I think that after watching alot of his playstyle, His Shooting isn't as bad as people say. In fact he puts up russel westbrook college numbers. I think if there is even a soft case that he can become that he is a better choice then trae young. I think that he is the right player for our #6, unless we can move up to 3 and Doncic falls to three.

I dont know how long we have to play like this, but Bismack should never shoot foul line shots, Shelvin mack should never shoot more then 5 times a game. Simmons pounds the air out of the ball and should be moved to the bench. Our starting 5 should be DJ - EVAN - MARIO - AG - VUC, with Isaac, Simmons and Iwundu replacing the 2, 3 & 4.... Thats some good shot creation for the second unit and forces the Opponenent to have rim protection in their for Simmons.

Here i am again two months later saying the same thing except injuries have changed the lineup... Free MARIO to actually start with the first unit squad instead of starting with a half bench unit. Payton, Biz, Gordon, Mario, Evan.... Simmons, Dj, Mo, Iwundu and Khem as second squad..

i would take JJ back and then resign him in the offseason, um yeah 40% from 3 and a vet and still in top form avg 16 pts, fan favorite etc

If i dont see Hezonja getting more minutes then wesley iwundu i'm gonna be upset. Talk about having a bad shooting season...Hes shooting 32% from 2, 25% from 3, 33% from the FT in 13 min a game...yet last 5 games hes logged 16, 26, 32, 18, 13 min... with USG% being 8, 15, 10, 12, 20...now way should his time and usg be that high...

Id have to go find it might be this thread, maybe OPP, I posted i would love to have seen Mario Taking Ross spot int he starting lineup not promoting Simmons. At the time it would leave ross and Simmons as a 1&2 scoring punch off the bench with DJ. I got blasted by most everyone... Mario has always had good court vision and is a little turnover prone like Oladipo was his first 3 seasons... sometime forcing things to much. However i say the paints falling of the walls lets start Vuc, Gordon, Isaac, Hezonja, Payton.... Simmons, Fournier & DJ off the bench is a very excellent trio with Biz and Whoever #5

Why would we do this? Seems horrible... is it just to clear cap space?

From what i could tell oladipo plays team ball

I'd rather see Gordon, Ep, Isaac, Fournier, Simmons as our starting lineup with Isaac defending the 5spot. even if he gets beaten by a back to the basket player i believe the switching and screens will be much better so that points in paint arent on drives to the basket but slow play big man backing down. I mean what about Okafur? Do you think he coul play better defense then Vuc? If thats case then i would trade for him straight up and give this guy a chance and let vuc go. We traded Harris cause we thought he was a ballstopper, and we traded Oladipo, cause we decided he couldn't shoot as well as fournier (who we traded for after drafting oladipo the previous year) and was never gonna take the leap past a "Jeff Green Style Player" Flashes of brilliance with stretches of suck. We suck at being patient, and when we are patient its with the wrong people. I remember trading ariza cause he would never learn to shoot the 3 ball cause of his form. hes averaging 37% last 5 years, which is TRoss capable

I Like Ross, but i think he would be a better fit in the second unit. I think the athleticism and court vision hezonja has would be put to good use in the First Squad and having the bombers, ross, simmons and augustin in the second squad. Yes his defense is ok, but the man is colder then ice

Like the latest Power ranking from SI...way to give us no credit 19. Orlando Magic (4–2) Last Week: 25As reluctant as I am to move teams around too much based on early-season results, the Magic have earned all of our attention. I mean, no, I don't think this team is actually good, but they're tied for second in the East! The fun should come to an end when they play the Pelicans and drop their second straight game, but then again, who knows! This team is the Biyomb right now

Do you think we should Move T Ross, to the 2nd unit? I dont want to move Simmons to the 1st squad either. What about hezonja moving to starter and we have Simmons and Ross coming off the bench?