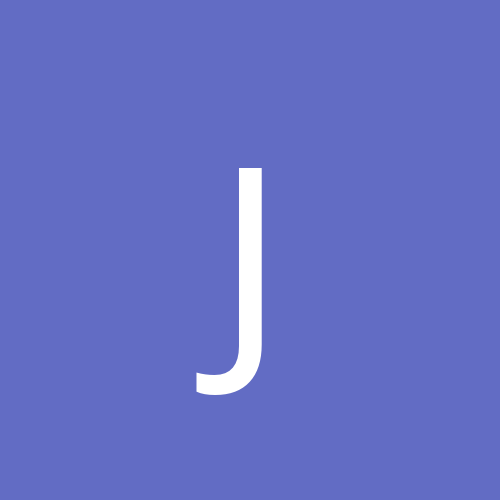 Content Count

1,620

Joined

Last visited

Days Won

27
Community Reputation
124
Excellent
Recent Profile Visitors
The recent visitors block is disabled and is not being shown to other users.
That is correct. Both teams should be affected to the same extent. May favor the deeper team, although I'm not sure if there is much difference in depth between Bulls and Magic.

Actually it doesn't just feel different, it is different. We were competitive in just about every game for the past month until these last two games. Past two we fell behind early and steadily deteriorated the rest of each game, never showing any sign of life. This is a qualitative difference. I hope Clifford can end it before it spins out of control.

Exactly. In the past, when we've crumbled, all the analysis about which teams we should expect to beat no longer held up, as we would start losing to everyone. We all want to avoid that this time around.

I think these are both excellent points. We're competing in every game which is terrific. But in the past, we've eventually stopped competing after we hit some adversity. The team is fragile, without a strong sense that they can win. Clifford has done a great job trying to address that, but this coming game could be an important test. Phoenix is a team we should beat. Do we deliver, or do the last two losses get to us? One scenario sees us heading back one game under .500 after a win and overall successful road trip.The other scenario has us at 3 games under .500, losing 4 out of 5, and reeling. I think this coming game could actually be extremely important.

Blazers are tough but a win tonight would be a huge boost for this team.

The coaching is making a huge difference. Clifford calls them out after every boneheaded or lackadaisical play. Most often he calls timeout. He's really holding them responsible. It's about time. He's doing everything humanly possible to change the culture here. In the past we lose this game, go 0-5 on the road trip, and the season goes downhill from there. This year, Clifford is pulling out all the stops to keep that from happening.

It's a very unfair advantage. The team acclimated to the altitude has a big physical edge. If I were a sports commissioner I wouldn't allow teams in the league at that kind of altitude. It's like having a tilted basketball court so the visiting team is always running uphill. I considered this game a loss before it even started.

I think this is a key point. When he plays with this intensity, he's a great asset. The problem in the past has been that he doesn't keep it up. A few losses and he stops playing defense for the rest of the season. Clifford seems to be having a real impact on these guys, though. Maybe this season will be different. What a fantastic win tonight. I practically fell off the treadmill cheering for Issacs block and the 3 pointer that followed.

Agreed. I remain optimistic for this season. Of course, we've started off strong for several seasons and then collapsed, but I think there's a solid chance that won't happen this year. I really like the effect Clifford seems to be having on these guys so far. Biggest risk at this point is injuries. Isaac rehabbed his ankle the entire summer and couldn't even make it through the preseason before the ankle problem resurfaced. Gordon hopefully won't be out long. Add another injury or two and we could be in trouble.

Your track record on predictions is nothing to sneeze at. Being 100% wrong is just as difficult as being 100% right.

I don't. We've had way too many embarrassments of our own these past few years. Time for us to be on the giving end for a change

Fizdale looks like he's eating a lemon. LOL

The team has a stretch of 8 games in 13 nights. Last nights game was the 3rd in 4 nights. He has to think about the big picture as he rotates players in and out, not just focus on one game. Getting the starters injured or exhausted by playing them too many minutes will not help us overall, even if it might help in one game. He is right to hold the bench to a standard of expecting them to play reasonable basketball. The answer is not to keep the starters in 48 minutes.