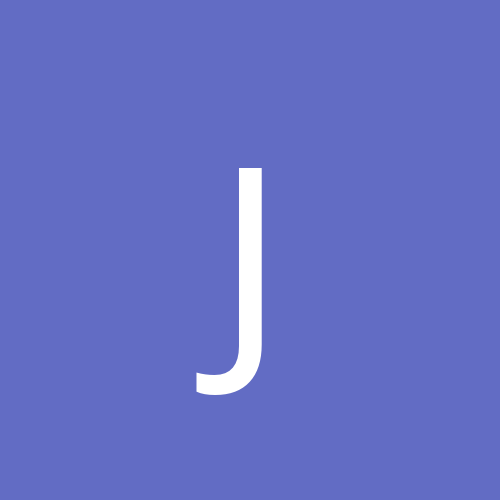 Content count

1,226

Joined

Last visited

Days Won

17
Everything posted by JJZFL
What's our record since Vuch got injured? I'm no fan of his, in fact would be happy to see him traded, but it's hard to argue we're a better team with Biyombo starting instead of Vuch.

You can't just keep losing without the rookies developing losing habits also. And the rookies need competition. Just giving them time may actually hinder their development.

It would surprise me. This story doesn't add up.

Hopefully they will get replacement butts by the next game. Otherwise will be even more difficult to watch.

How many will Washington score in the 3rd quarter?

Not from what I saw yesterday. Between her and Turner we have the worst analysts in the NBA. All they do is talk about how this player or that player had a good game when we're getting destroyed.

Good for Frank. They already are poor competitors, hanging their heads and unraveling when things get tough. The last thing we want to do is reinforce those tendencies.

This is the nice thing about tanking. No matter how often it fails and how bad the team becomes, adherents to that strategy can always say that now we're so bad that we have no choice but to tank even harder. It's self reinforcing, and kind of circular reasoning, so it can never really be disputed.

If only it was the only one.

Partly because we don't have much talent to develop. Neither Iwundu nor Birch makes my heart go pitter patter. You see, the draft flattened out so there was no young talent left for us.

We should have learned the lesson long ago that it's not so easy to turn things around when you allow yourself to become really terrible. I could see us remaining awful for another decade at this rate.

The way we're playing, we'll be hard pressed to win any games for the next 4-5 years. The losing mentality will be set in concrete. Gave up 71 in the second half.

I guess we should salute when he gets on the floor.

What horrific defense in the second half. What did Dallas score in the 3rd quarter? 39 or something?

No I don't. We strung plenty of losses together when we were mostly healthy.

A few tweaks as in replacing four of our five starters and most of the bench? Let's not close our eyes to how awful this team has been for 5+ years. That would be a recipe for continuing to be terrible.

Fair point, but two different coaches with lots of NBA experience (Skiles/Vogel) independently decided he didn't deserve playing time, and they see a lot more of the players than we do. Doesn't mean they're infallible but not a strong recommendation either. I bet people were having this very same discussion about Darko. We will see if Mario has a place in the NBA. Personally I think the odds are less than 50/50. As an aside, plenty of other players from his draft year are having meaningful impacts for their teams.

I agree but that wasn't really the point of the discussion. There were a number of posters who've been saying for awhile that if we would only replace Vuch with Biyombo in the starting lineup, the team would be much better. My point was that we've done just that, and it hasn't made any difference.

That comment, attacking another poster without providing any rationale for what you're saying, adds nothing of value to this discussion.

He was far from great in his rookie season. Some players are just busts, no matter what you do. Not sure if Mario is one but it's a close call.

I'd be surprised if any team thought Mario was worth more than 5 million per year. I guess we will find out soon enough.

Copied this post to the correct thread. Apologies for the mistake.