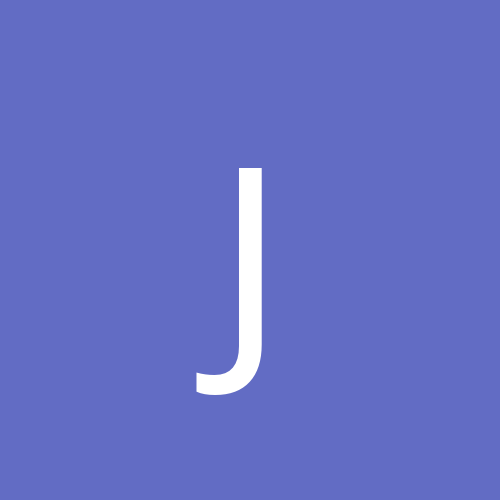 Content Count

2,575

Joined

Last visited

Days Won

36
Everything posted by JJZFL
So I guess the consensus I'm seeing here is that we bring back mostly the same boring roster (- Isaac) and go through the motions for yet another season with no reasonable expectation for any significant improvement. If we do that, I'm not sure how many of our games I'm going to watch. There should always be some reason for hope to keep fans interested but I'm just not seeing it at this point. Hope they do something to surprise me.

Does anyone have any idea of what the timing of NBA schedule looks like going forward? Have they announced anything about the draft or when the next season might start?

That's fair. I think the sagging defense discourages our guys from attacking the paint as much as they might in a different situation, though. And that's not always a bad thing. Those Gordon 1v3s when he puts his head down are usually a disaster. I don't disagree with you except that I think the key to us being able to attack the paint more is to have at least 4 credible shooters on the floor. And then, as you point out, you have to have someone who steps up and does it. Hopefully that person could be Fultz, as you say.

I think we've been there, done that. If you don't have better shooting than we do it doesn't work because the defense sags off the weak shooters and clogs the paint. Then you have guys trying to attack anyway, 1v2 or 1v3, and as often as not you get a bad shot or a turnover.

Wrecking our culture was one of the main concerns I expressed when we decided to tank. At the time, very few agreed with me. They debated the idea that there was even such a thing as a "team culture". The argument was that if you draft a great player, you have instant culture. Maybe that's even true with a generational talent but as we have learned the hard way, they aren't so easy to come by. And if you don't get one and you ruin the team competitiveness, there isn't much left.

We keep finding reasons to re sign the same players who still don't work as a team.

There's a different reason every year but I don't think the front office stands pat this off season. Do you really want to watch the Vuch-Fournier show for yet another year? I think they probably have to do something to inject some life into the franchise but I could definitely be wrong. Maybe they believe that Okeke is so good that he'll be the answer.

Ok. I understand. However I don't think that even management would want to bring the exact same group back (with maybe two rookies and some role player changes) but maybe I overestimate them.

So basically you bring the exact same group minus Isaac back for yet another year? I think at some point even the die-hards like us will start to tune out.

Could be for tax purposes. He should try to keep a residence in Florida no matter where he plays if he's able to. Law requires him to live here at least 6 months per year to establish residence, and I'm not sure how that would apply to a pro athlete who's traveling constantly but could return periodically even during the season. State income taxes in other states would cost someone like him millions.

Healthy Isaac being a big question mark at this point though

I want the longest player available (LPA) at the time we draft. Extra points if they can't shoot.

Maybe although broadcasters for pro teams probably command a certain salary range. There aren't that many.

Why a cost cutting move? They will still have to field a radio team. Dennis seemed like a nice guy, but in recent years he's gotten away from doing the play by play properly. A good part of the time when I'd be listening to him I would not know what was going on.

I remember when people were saying we have to tank so we can get Wiggins who will immediately propel us back into contention. Now apparently you have to pay to get rid of him.

This +10. We tried to take the short cut of creating a dysfunctional team to land a great talent, not realizing how incredibly lucky we were to have that happen twice in the past (even then we never intentionally tanked for either Shaq or Dwight). We've all seen how intentional tanking worked out. I'm all for the "heart & hustle" approach of building the best team you can, creating the right kind of culture, and developing young players properly instead of throwing them in to be obliterated.

Given Isaac's history so far, there is no way you can't be concerned about potential future injury. As best I can tell, the last two injuries were both not a result of contact. If that's happening when he's healthy, the risk is likely even higher when he eventually returns, which is probably 12-18 months away if the rehab goes well.

It depends on how you define the term "anchor"

To be honest I don't care if they play or not. This whole weird format, no fans, teams out of mid season form, along with playing in August, never appealed to me to begin with. I haven't watched any of it. I still read these boards because I enjoy the discussion and I actually find out the result of the games by reading each game thread :) . My hope is that we will see something of a return to normalcy by next season, but at this point I'm not really counting on it.

A few of us at the time warned that the tanking strategy was very high risk and could lead to us being bad for an extended duration.

Completely agree about consensus opinion.