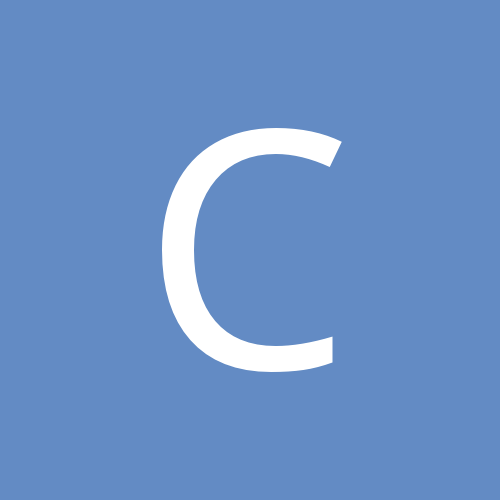 Content Count

5,028

Joined

Last visited

Days Won

47
Community Reputation
303
Excellent
Recent Profile Visitors
The recent visitors block is disabled and is not being shown to other users.
I like Vernon Carey a lot. He scores from all over the court, he's an immense finisher around the rim. He's a great rebounder. He's strong, he's fast up and down the court. He's probably not laterally quick enough to play the 4 but he's strong enough to bang in the post. He's only 19 and his father was an NFL player so he'll know what hard work it takes to succeed. He's not at the top of my board for us but this is such a weak class that I really can't understand how he's getting mocked in the late 20s.

A quick search tells me his deadline is the 29th June. No idea how accurate the source is. Be interesting to see what he does. Can't imagine he won't opt in. Saying that with everything going on the salary cap will probably drop at some point in the coming years so does it make more sense for him to lock in a long contract this summer on a potential decrease in salary than gamble that next summer he'll be able to get equivalent value in a potentially different climate.

I certainly think Isaac can be a #3 option on offense and I don't think he was over drafted. He's one of the best defensive players in the NBA, his scoring has gone up every year and his usage is one of the lowest on the team. If he can take and make more 3s (nothing drastic but a 2% 3FG% increase on one more attempt a game basically results in 1.5 more points a game) and go to the line a couple more times a game (something which could easily come from getting stronger) he could be at 15 PPG easily. 15/7/1.5/1.5/2.5 with some of the best defense in the NBA would be the third best player on a lot of playoff teams. If he develops his offense more and takes on a bigger load and gets to 19ish points a game we're talking about a true 2 way player and probable all star. His health is a separate issue but I think we're being overly cautious with him, he's probably only just stopped growing so that will have had effects on his durability and he needs to add some more muscle to his frame which will help. Honestly if we don't extend Isaac I'll be mortified.

Mocks have him all over the place. He's at number 8 on Kevin O Connor's big board at The Ringer. I can't see 30 better prospects than him, I think he's a first round talent.

I like Tyrrell Terry. He's small and slight but he can pass, hes got deep range and hes only 19. If he returned to school I could envisage him being a top 5 pick next year so if he's there at 15 he could be a steal. He could come off the bench as a backup 1 but also play alongside Fultz. He's probably more of a secondary playmaker anyway so pairing him with Fultz could be really interesting. He's not a conventional WeltHam pick at all though.

This is baffling to me that a young athlete has to do this and not - y'know the billionaire owner of the team.

https://fullfact.org/online/coronavirus-claims-symptoms-viral/

I've watched some of his offensive game tape. Dude is a lot more than a catch and shoot guy. He shoots off a variety of different screens, he picks and pops, he can take a dribble and then shoot. I've seen him finish with both hands at the rim. I like him. I think he'd make a really good addition to the offense. Even if he's only a passable defensive player I'd be happy with him as long as his medical report is all clear.

I really like Josh Green. He reminds me of a guard version of AG in a lot of ways (and not just because of the Arizona connection). He's got a great motor, long, super athletic, brilliant transition finisher. He's got the potential to guard 1-3. He gets steals, hes a decent passer. His shooting %s aren't great but his mechanics look good and he's a pretty good FT shooter. He's a work in progress on offense which people might not like but he fits what we're trying to build I think.

That's actually true. For some reason I didn't compare his made 3s to other prospects I was just kind of considering it in a vacuum. Haven't seen a lot of game tape on him what's his defense like? Seen some suggestions he's more of a shooting specialist than a 3 and D candidate but not necessarily from voices I trust.

Nesmith's shooting splits are insane this season. It's whether or not you think that's just an extended hot streak or legit. Also a stress fracture in his foot will be one you'd have to see a medical report on to be sure of it not affecting him in the future.

With 19 games to go and a pretty favourable SOS I think we should be aiming for the 7th seed and a .500 record. At that point we'd be looking at the Raptors or Celtics in the playoffs. Can't say I'm overly optimistic about either of those matchups but a second straight year of playoff basketball is still a positive.

I hope we're in on Caris Levert if the Nets try to move him for more complimentary pieces around KD and Kyrie.

I've not followed this draft class closely at all but I like Saddiq Bey. He's the type of guy I think we need to be drafting to compliment Fultz, Isaac, AG. He's long, he seems like a good guy and he shoots the hell out of the ball. We could do much worse than him at picks 14-17. But there's also a chance we could do better, he'll be 21 by the time the draft rolls around and he's not the most explosive player.

That game was fun. AG triple double, T Ross shooting lights out, Bamba hustled and battled and got unlucky with some of the whistles. Let's see how we do tomorrow night now.