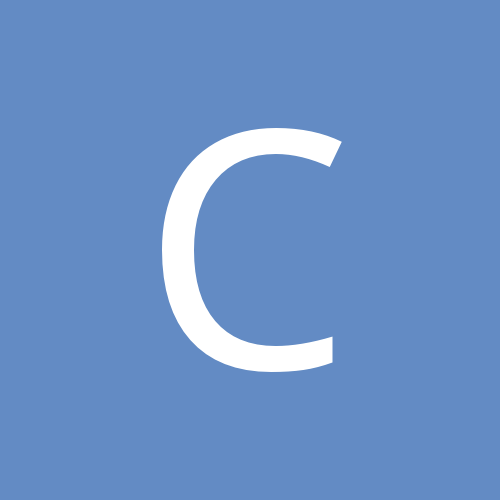 Content Count

6,252

Joined

Last visited

Days Won

105
Community Reputation
556
Excellent
About CTMagicUK
Recent Profile Visitors
The recent visitors block is disabled and is not being shown to other users.
Very surprised it's Mane. Spent all year developing him for literally no reason. I guess with us acquiring RJ we already have one young, long, athletic guard who can't shoot.

Also can I just say there's legitimately no way any of our young guys are improving by playing like that.

That's kind of where I want it. The better odds they get the more nervous I'll feel heading into the lottery. It'd be the most Magic thing ever if the Bulls odds end up at like 7 or 8 and then the Bulls end up with a top 3 pick and the Magic end up with the #6 pick or something like that.

Is this season over yet? God these games are getting tougher and tougher to watch. The only young guy I'm pretty confident can be a starter in the league at the moment is Okeke. Cole is clearly a scorer but the bar to be a starting PG in the league is incredibly high and I'm not sure if he has the vision to be more than a sparkplug type bench guard. An off-season to work on it and work with the team in preseason will help though and we'll have a better idea by the end of next season. Wendell and Bamba both have issues rebounding the basketball which is never great from your C. Like seriously when you watch these guys you really take for granted how easy Vuc made rebounding look. Vuc would have 9 rebounds at the half and you'd just shrug like 'yea sounds about right' now both our bigs struggle to reach 9 in a game sometimes. Hampton has obvious ability but the taunt he did after that putback dunk with like 15 seconds left in the game when we were down 25 or whatever just rubbed me the wrong way. Like I'm glad you're having fun but you just got your ass kicked. Can't imagine Cliff was fond of that either. Not sure what to make of Franks, it was tough for him having to come in and play and play out of position so I'll reserve judgement. I'd give Cannady a deal on the strength of that garbage time alone. There are plenty of contenders looking for more shooting so if we don't act fast we'll be watching him hit those shots somewhere else. And we are seriously devoid of shooting.

Down the stretch there'll be games where teams rest guys for the playoffs once they've already locked a seed in (or if they're trying to avoid a certain team in the first round of the playoffs and hoping to drop a couple games).

Starting to worry that, as one of the few prospects still playing right now, Josh Giddey will play his way into the top 8 or so and thus be out of reach with the Bulls pick... He had 13 points and 12 assists a couple of days. At least then I can pretend like we were going to pick him if he fell. Rather than if he made it to the Bulls pick and we didn't take him which would just depress me.

Usman Garuba, one of the best defensive players in Europe at 19 and a first round pick in the coming draft, showing some Bam like ball handling here:

The less said about that game the better. T Ross has a quiet game and we can't score 90. Meanwhile Cole and RJ go 8/27 combined from the field. Mo Bamba was our best offensive weapon last night. Never thought I'd say that. He played well on offense again.

https://nbadraftcomp.herokuapp.com/ Here's a fun little draft comparison tool. I wouldn't take it seriously but it's fun to play around with.

Sabonis shot 3-12 from the field. He did fine.

Only RJ Hampton, who played 10 less minutes, took less shots than Chuma. Every other guy on the roster took more than 5 shots but it's Ross' fault Chuma didn't? You're complaining that a guy shooting 10/15 from the field and 2/5 from 3 took a lot of shots. Ross is the best offensive player on this team so he's going to get a lot of shots.

Interesting that we signed Donta Hall who played on the G League Ignite team with Jalen Green and Jonathan Kuminga. Doubt that's why we signed him but we'll at least have some inside intel on what those guys are like in the locker room etc.