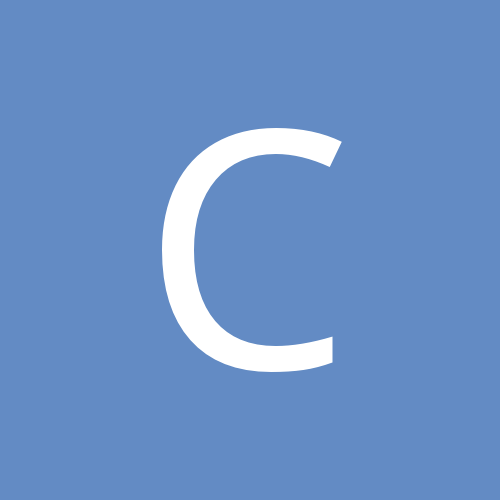 Content Count

5,446

Joined

Last visited

Days Won

83
Community Reputation
411
Excellent
Recent Profile Visitors
The recent visitors block is disabled and is not being shown to other users.
Our FO get memed a lot for the whole long wingspan thing but Masai Ujiri is widely regarded as one of if not the best exec in basketball and here is everyone he's ever drafted (that I could find, I may have missed someone): Kenneth Faried 6'6, 7'0 wingspan Jordan Hamilton 6'7, 6'10 wingspan Evan Fournier 6'6, 6'10 wingspan Quincy Miller 6'10, 7'1 wingspan Izzet Turkyilmaz 7'1 (can't find wingspan but can presume it's probably massive) Bruno Caboclo 6'9, 7'7 wingspan Deandre Daniels 6'8, 7'2 wingspan Delon Wright 6'6, 6'8 wingspan Norman Powell, 6'4, 6'11 wingspan Jacob Poltl 7'1, 7'3 wingspan Pascal Siakam 6'10, 7'3 wingspan OG Anunoby 6'8, 7'2 wingspan Dewan Hernandez 6'10, 7'2 wingspan Not a single short armed guy in the group. So this is obviously not just something our front office cares about. And since Weltman came from Toronto it'd make sense for him to share some of their draft philosophy. Looking at that list above I'm pretty hopeful about us finding some good players in this and upcoming drafts. (I actually think Weltman has been fine in the draft so far anyway)

Based on what? Have we had a wasted draft under Weltman and Hammond? (I guess if you think Bamba is a complete bust who can't improve we have)

SVG to the Pels confirmed. Good for him.

I personally don't think it's worth trading up in this draft so I wouldn't bother (I wouldn't even be thrilled about AG for James Johnson and #1). If we had the pick I prefer Lamelo Ball over Ant but it's pretty close so I wouldn't be too troubled either way. I hate this.

Just saw a completely unsubstantiated (and somewhat ridiculous source wise) rumour that linked us to Jalen Harris and I immediately spent 10 mins trying to find his wingspan. Can't find it and so I'm unable to say whether we'd have any interest in him lol. FWIW Jalen Harris was a big time scorer in college who can score from all 3 levels so he'd certainly be interesting as a second rounder or two way guy.

To be fair it really didn't matter what position Okeke played as we knew he wouldn't suit up this season.

That's true. And you're very right. I've been thinking a lot about the cap situation we're in and was going to type a long post about it but then thought I'd wait until we had clarity on the numbers for the upcoming season but one thing I hadn't really considered in that is roster balance. I think we could easily move Ennis or Birch if we wanted to but whether we would want to is another thing and if we're not going to make any other moves then a guard really is the only player pick that makes sense.

8 months younger based on a quick Google.

The 76ers have hired our Director of Scouting Prosper Karangwa. He was a hold over from the Hennigan days but had 2 promotions since Weltman arrived so we still obviously thought highly of him.

I actually disagree with this. I certainly wouldn't stash Poku, his current situation has hardly been good for his development so if he's moving and uprooting his life anyway it might as well be to the US. And then the benefit with Poku is he's the youngest guy in the draft so I wouldn't be as concerned with immediate playing time for him like I would if he was 21. I think it'd benefit him to train with the Magic and work with our strength and conditioning guys while getting him lots of game time and specifically on ball reps in the G League and then situational game time with the Magic as a wild card 7 footer who you can really do some creative things with on offense off ball (in short spurts because there's a chance you bleed points on the other end unless he adds some serious weight and really commits to playing defense). I don't think we'll pick him to be honest but I would be so excited if we did.

I'm actually really surprised at the lack of people mocking Josh Green to us. He's a strong athletic guy who plays defense and has a +4 wingspan. Seems like an obvious WeltHam guy. On the same note I'm really surprised nobody has done the "these guys drafted Giannis" thing and mocked us Poku.

EDIT: I should say we probably shouldn't jump to conclusions here. Maybe he's just goofing around or maybe he's experimenting with something. Its two shots in an empty gym. Maybe he wants people to think his jumper is busted so the Knicks don't pick him at 8? Of course it is something to consider and monitor, if longer, more complete videos get put out in the future and his jumper looks like this I'd be incredibly worried. EDIT2: As an aside, I wish there was more film of Trent Forrest's jumper (the other guy in the clip). Im not sure he'll get drafted but he's the type of guy to look at on a 2 way or UFA deal. 6'4 with a 6'7 wingspan. Incredible defensive player. By all accounts a super intelligent and hard working guy. Great at attacking down hill and has a nice floater. Has improved his FT percentage every year at college. He's a 3 point shot away from being able to stick in the NBA for a long time and there's every chance he's used this long break to really work on that. Also he was a freshman the same year as JI so they might already have a relationship.

Daryl Morey is gone in Houston. Wow.

A clip has surfaced online of Devin Vassell shooting jumpers, his shot has changed and it looks ugly and bad.