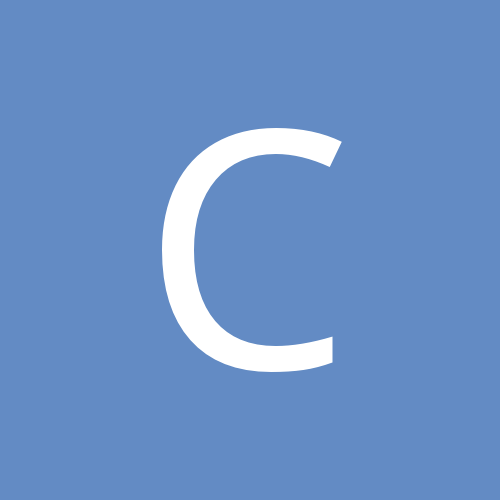 Content Count

9,386

Joined

Last visited

Days Won

231
Community Reputation
1,304
Excellent
About CTMagicUK
Recent Profile Visitors
The recent visitors block is disabled and is not being shown to other users.
Putting Penny with that group is wild.

Oh right I'm with you, I'd be surprised if Ousmane Dieng is available to be honest.

We have no roster spots. Kelly Oubre and Christian Wood are, for me, the definition of empty stats players. Neither of them have ever been an important part of a playoff team. Washington I guess but he's an RFA and I imagine Charlotte match anyway so probably a waste of time unless you want to overpay him which we don't really have the space to do. Ayo is fine we just don't need anymore guards at all. Unless I'm missing something Usman Garuba is still under contract (and might be gettable on a 2 way if he's waived). Gorgui Dieng is a 33 year old who's played 80 total playoff minutes, don't personally believe he's better than Mo Wagner or Goga Bitadze.

There's basically nobody left worth signing. It'd be a trade of some kind. If you asked me to guess right now I'd say we do nothing, 2nd most likely would probably be taking a dumped contract from a team trying to get/stay under the second apron. I expect we're waiting for as long as we can to see if the Lillard and possibly Harden trades shake out opportunities.

So long as we haven't officially announced the re-signing of Wagner we're exploring stuff we could do with our cap room. As of right now we have I think ~13mil in cap room (off the top of my head, could be wrong), as soon as we officially resign Mo that drops to ~5mil. We can use the room exception or bird rights to resign Mo so the amount of cap room we have left won't matter to retain him.

Feel like I'm losing my mind when people say AB can't play off ball honestly. And this isn't even a shot at posters on this board, I've seen and heard lots of analyst-y or podcast-y types say the same thing. I've watched/re-watched like 15 Arkansas games since we drafted him. If the jumper is passable (just passable, doesn't even need to be legit good) he'll be an awesome off ball player. I have a lot more questions about him playing on ball at the NBA level honestly.

OKC have like 20+ players rostered after the new trade with Atlanta. If there's any of their fringe guys you like there's a chance they'll be available soon.

Suns are getting Bol Bol it looks like. Random.

If any of our SL bigs hold their own and impress tonight against Wiseman and Duren there's every chance they'll get a camp invite at least. Also I wonder if AB will guard Ivey, that's a tough ask for anybody.

And let's be honest, most fans know absolutely nothing about Xs and Os.

I brought up Watford when he got waived and I agree I'd love to see him here if we find a roster spot. He might be nothing but he could be a real roleplayer and I'm willing to pay him a couple million for a season to get a chance to find out. Another guy I'd put in that similar category is Troy Brown.

I wasn't really expecting the in-season tournament to actually gain traction as a thing. It's pointless to me. If we win that tournament I'll feel nothing.

Brandon Miller hasn't really been good in summer league so far. Had a 6 point, 4 turnover 8 foul game last night.

Either we just flat out weren't interested (most likely) or he prioritized a spot he thought could be an immediate contender. Side note: Dallas have had a great off-season so far. Used the draft to get Lively, the full MLE and OMax Prosper who I think might be able to contribute immediately. Then kept Kyrie which realistically they had to do and added Grant Williams, Seth Curry and Dante Exum who might be a sneaky good addition. And possibly they'll add Thybulle also with the MLE depending on if Portland match. It's not blockbuster but they've added a bunch of defense and some shooting around Luka/Kyrie.

If Paolo was a 6'6 SG who committed to (but never played for) Kentucky and averaged less than 10ppg on a team that won less games than the Magic I somehow don't feel like we'd be having a conversation about "should we have drafted Chet Holmgren" brought up by the guy who spent an entire draft cycle burying him at every opportunity.