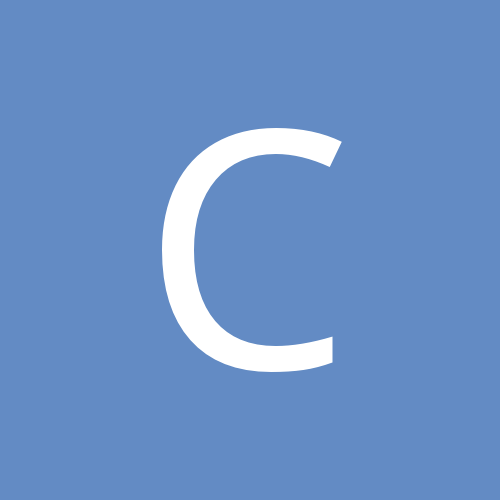 Content Count

5,153

Joined

Last visited

Days Won

61
Community Reputation
344
Excellent
Recent Profile Visitors
The recent visitors block is disabled and is not being shown to other users.
I go back and forth on him to be honest. His percentages are terrible and he's a little undersized are his main negatives. But he's a great point of attack defender, he's shown flashes of scoring at all 3 levels and, although I don't know much about him in highschool, apparently he showed much more as a passer there and people feel he may have been limited by playing with two other guards and with the poor spacing of Kentucky. Also his jumper looks good and his FT% is solid so it's possible his 3 point % is just sample size. If he made 7 more of his 3s he'd be at 35% from 3. I don't know. I think there are better prospects but we've seen prospects (especially highly recruited ones) underperform or be underutilized at Kentucky and be different players in the NBA.

Depends who's on the board at 10. Vassell I maybe do it, I think I would definitely do it for Killian Hayes. But I'd rather find any way to do that without giving up Bamba first. If Evan opts in I think trading him for an expiring and a middling first wouldn't be too difficult for example. Saying that though, having two picks in this draft could be a real advantage. It gives you two swings at finding a star rather than one. At 15 you could take like RJ Hampton or Tyrese Maxey and then at 17 take Leandro Bolmaro and leave him in Europe for a couple years. That way you get two first rounders without having a roster full or rookies next year. Maybe I would like to have 2 picks in the first round of this draft after-all. I just wouldn't want to trade Bamba to get one.

Pass on that trade. Gambling that Bamba improves into something better in year 3 is worth more than a pick 17 when we own pick 15 already in my opinion.

I know this is a terrible way to evaluate guys but it's hard not to look at the recent string of guards from Kentucky taken in the lottery, some of whom didn't show off their full potential in college, and not think "maybe I'm too low on Tyrese Maxey". 2015: Pick 13 Devin Booker 2016: Pick 7 Jamal Murray 2017: Pick 5 DeAaron Fox, Pick 11 Malik Monk (ok Monk was a miss) 2018: Pick 11 Shai Giligeous Alexander 2019: Pick 13 Tyler Herro

I'm personally not that high on Ramsey. I think he's a late 1st early 2nd round guy. From what I've seen he has no instincts for playing solid defense. He leaves guys, misses rotations, gets caught trying to steal and bites on pump fakes. And that was while playing at Texas Tech who are well known for their defense. I haven't seen anything that suggests he could play PG really. He only makes the most basic of reads as a passer. I also don't buy his jumpshot as much as I'd like to. I'm not sure why because he meets a lot of criteria for taking and making lots of 3s including a variety of different ways but I think his FT% causes me some concern. I think he'll be a passable to good shooter in the NBA (33-37%) but I dont think he's as good as his college numbers look.

There's a Twitter account with that name that's still active. Seem to remember he occasionally posted some of his own tweets so he's out there just not coming on here at the moment it seems.

He drafted Bamba when Vuc was an expiring. Then Vuc made the All Star team and lead us to the playoffs so he resigned him. The decisions were independent. I don't think you can sell not resigning an All Star to fans, executives or future free agents. Similarly, always draft the best chance at a star in the lottery. Always. Regardless of roster. And I think Bamba developing into Rudy Gobert who can hit 3 pointers was worth gambling on. It might still be worth gambling on. Ultimately that decision might still pay off in the next couple of years (it's not likely but still possible).

I can 100% believe that to be honest. Especially the Tobias trade. Ultimately it probably worked out for the best because now Alex Martins (who quite clearly pushed for hiring Skiles which was a disaster) isn't involved in basketball decisions anymore.

I still think it's far too early to close the book on Weltman and Hammond. They haven't made any outright bad decisions I don't think personally. They've made some decisions you could disagree with, but when they were hired we hadn't been to the playoffs since Dwight and now we'll have been twice. Yes it's the 8th seed, yes we're still under .500 but we've improved. Rob Hennigan traded Tobias Harris for basically nothing and Oladipo and Sabonis for half a season of Serge Ibaka. Compared to that this front office are downright brilliant.

I'm in Wales for a week on holiday (vacation) and I'm really regretting wasting any of my time watching this.

I think this is incredibly harsh. I have a lot of issues outside of basketball with the Devos family but as owners from a basketball stand point I can't see where they've done much wrong. They're at worst middling ownership. They're not Robert Sarver or James Dolan.

Maybe. Rather have an unprotected 2021 pick though. That draft is way better than this one.

Just caught up with the game on the way home from a weekend away with limited internet. I think what was fun was the defense. There were possessions where we were just rotating and rotating and then contesting and it was fun to watch. And it's a glimpse at the kind of team Weltman and Hammond ultimately want us to be. Long and athletic and defensive. Iwundu, Clark, Frazier for all their limitations all embody that to some degree or another. Jumper aside Fultz looked much better this game. He got into the lane and scored or found shooters and bigs. He had a nice steal and dunk in transition. It's easy to be critical of Vuc, Augustin and Ross because they all took a lot of shots on pretty bad efficiency but they were forced to carry that load by the lack of guys around them. I do wish Vuc would have stopped jacking that top of the key 3 though, and Ross needs to stop jacking every shot he gets. They play him so tight all he needs to do is put the ball on the floor and he'll get to the rim but he's so intent on shooting the 3 and trying to draw the foul that he takes a bunch of bad shots. Augustin needed the ball out of his hands down the stretch. He's a nice backup PG who can run pick and roll and play off ball but we've been asking him to do too much for a while now. Until he improves his jumper, Fultz needs the ball in his hands while he's in the game otherwise he just clogs up the offense. Gary Clark played quite well. Blocked a couple shots. Hit some big shots. Mostly I'm surprised Boston played Tatum, Hayward and Brown all around 40 minutes considering they've got the 3 seed locked up.

We played pretty competitively tonight but we just couldn't make shots or get boards against the huge lineup of Embiid/Horford/Harris. Embiid has put up some points and had the highlight dunk but in general, minus some cheap fouls, I thought we guarded him pretty well. Gary Clarke and Wes Iwundu reverted back to their less impressive selves after how they played against Toronto. Not convinced either of those guys will be back next year. DJ was good, much better at attacking the rim after I criticised that last game.

I feel like I've said this every summer since... I can remember but we really need more shooters and more scorers this off-season.