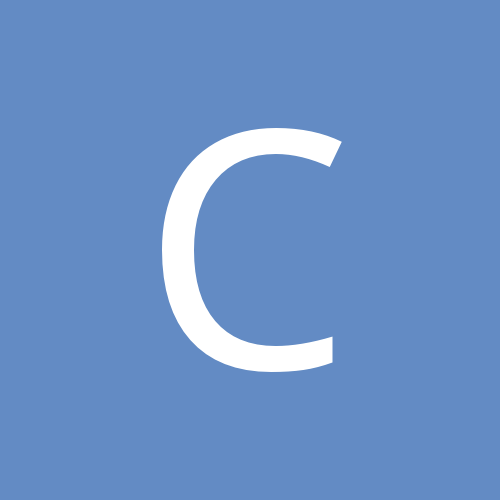 Content Count

6,270

Joined

Last visited

Days Won

107
Everything posted by CTMagicUK
In a bid to try and keep the discussion in the NBA draft thread to be more centered on draft prospects here's a thread for all Bulls related discussion until the end of the season since our draft fate is linked to theirs now. As a reminder we're owed a top 4 protected pick in this year's draft. If the Bulls get some lottery luck that pick becomes a 2022 top 3 protected first. We're also owed a 2023 top 4 protected 1st Here's a fun little thought, what if Zach Lavine leaves in free agency after the 2021-2022 season? It's not likely but it would make that 2023 pick super interesting.

The equivalent of a slap on the wrist. Pointless.

2 more tank games tonight that are both kind of win win for us Cleveland/Chicago, Detroit/Washington.

Actually surprised we didn't win this one considering Toronto rested everybody and Gary Harris locked up FVV but we missed a bunch of FTs and Paul Watson went berserk from 3 and that was the difference. Cole, Chuma and Carter all had nice games which was encouraging to see.

Since we're likely to have a top 5 pick in this draft I thought we'd better get this topic going. Here are the names that seem to be most in the top 5 pick discussion right now (roughly in the order I'd draft them): Cade Cunningham Evan Mobley Jonathan Kuminga Jalen Green Jalen Suggs

Another guy I'd try to take a flier on if it's not too expensive is Sviatoslav Mykhailiuk. He's only 23 and already a great shooter.

Been thinking about how we're going to have a bit of cap space this summer and have a need at SF so just had a quick look at the available free agents and it is very slim pickings. That being said I'd be really tempted to throw a little bit of money (nothing major like 3 years 15 million max) at Yuta Watanabe. He's 6'9, he plays super hard, he's not a bad shooter and he's only 26. Could be worth a punt since we've got nothing else to do with the cap space. He's an RFA though so just whether Toronto would match something like that. Not saying Yuta has to be the guy but I'd like us to take a low risk punt on someone like that. Not too disimilar to what we did with Jonathan Simmons (it didn't work out on the court but his salary was such that it was easy to include in trades and he helped get Fultz)

Some big tank games today. Pistons/OKC is a big one. That's a win win for us. Our game with Toronto is pretty big and has implications for the Bulls pick and our own (Toronto resting most of their team is the most blatant tank job I've seen in a while). Wizards/Pelicans is low key a game with possible major lottery ramifications too. A win for the Wizards could put them in line to pass the Bulls very soon, equally a win for the Pels will extend their lead over the Bulls in 11th and keep them 10th or lower.

The Bulls might end up keeping their pick if he's out for a couple weeks.

Josh Robbins said as much in an article recently that this is a big summer for Mo after really not having a lot of opportunity to develop in the off-season previously due to injuries and Covid.

Also I was excited to see Cole play Coby White. They're both score first guards out of UNC so there's a kind of comparison to draw there and let me tell you Cole was by far the better prospect of the two in the game. Which is especially hopeful considering Cole was a #15 pick rookie and White was a #7 pick 2nd year player. (Although whether or not it was White being horrible Vs Cole being actually good is a different thing altogether).

Fun game, the fact that it helps the Bulls pick be a good one should calm the tankers down. Wendell obviously played hard in a revenge game and was great. Cole getting to the rim and finishing was awesome. RJ Hampton locked in a little on defense and it was nice to see, he'll need to do more of that to see the court consistently in the future. Donta Hall is awesome. Hope he sticks around. Mo Bamba better get healthy quick or we might have another Khem Birch situation. Also, it feels like this is an obligatory comment whenever we play well, Chuma Okeke is so so good. In a game where he only had 9 points on 4/10 shooting there were still multiple moments where I just thought 'god Okeke is great'. Also the vets of Ennis, MCW and Harris all played really well. When everyone plays like that and we're sharing the ball and playing hard we're always going to be tough to beat.

https://www.patreon.com/posts/g-i-d-d-ey-49984471 If you've got a spare half hour to read about my current draft crush (Giddey!) I recommend this piece. The writing style is raw and unfiltered but the dude who put it together knows basketball and has built a whole online persona around basketball prospect development. There's also a bunch of clips to illustrate the points being made. Here's a snippet from near the conclusion: "My interest in Giddey is that he is a rare prospect with multiple independent developmental pathways to value - physical development, OTD shooting, handle. If any one of those aspects were to grow, Giddey becomes a different sort of prospect and with corresponding lineup considerations. Josh "Eevee" Giddey, many people are saying. There is a chance that all aspects could grow, even to medium amounts and then Giddey the t5 value play is made clear. That's the main difference between Giddey and like Hali or Zo, they were always gonna be something similar to what they are and the connector idea was a fit idea. Giddey could be a pull-up shooter, Giddey could become an athlete, Giddey could be a primary with a handle - and thats not a connector in any real bet. The relative odds of that circumstance are very relative to your own beliefs on how skills develop." EDIT: I just realised that yesterday alone I read this, watched a 30 min interview/film breakdown with Giddey and also listened to a podcast where he was discussed. I might be inconsolable if we have the chance to draft him and don't.

So I guess we're hoping to give Cannady a 2 way contract once we've waived Mane?

I actually agree I think. I go back and forth on it to be honest but I can't help but think being competitive would be better for the guys currently on the roster to develop. Maybe I can see the argument that it's only 20 or so games and next season after a full preseason and summer league we'll have different expectations but I don't know. I'm not feeling great about the way we've played the last couple games even if I can see the mathematical benefit in having better draft odds.

No he hadn't really done anything but I don't think the expectation was that he would. He was always a more long term project. I guess we've got plenty of those now anyway and you're right we're seriously imbalanced as a squad. In garbage time last night we played 4 guards and a PF.

Very surprised it's Mane. Spent all year developing him for literally no reason. I guess with us acquiring RJ we already have one young, long, athletic guard who can't shoot.

Also can I just say there's legitimately no way any of our young guys are improving by playing like that.

That's kind of where I want it. The better odds they get the more nervous I'll feel heading into the lottery. It'd be the most Magic thing ever if the Bulls odds end up at like 7 or 8 and then the Bulls end up with a top 3 pick and the Magic end up with the #6 pick or something like that.

Is this season over yet? God these games are getting tougher and tougher to watch. The only young guy I'm pretty confident can be a starter in the league at the moment is Okeke. Cole is clearly a scorer but the bar to be a starting PG in the league is incredibly high and I'm not sure if he has the vision to be more than a sparkplug type bench guard. An off-season to work on it and work with the team in preseason will help though and we'll have a better idea by the end of next season. Wendell and Bamba both have issues rebounding the basketball which is never great from your C. Like seriously when you watch these guys you really take for granted how easy Vuc made rebounding look. Vuc would have 9 rebounds at the half and you'd just shrug like 'yea sounds about right' now both our bigs struggle to reach 9 in a game sometimes. Hampton has obvious ability but the taunt he did after that putback dunk with like 15 seconds left in the game when we were down 25 or whatever just rubbed me the wrong way. Like I'm glad you're having fun but you just got your ass kicked. Can't imagine Cliff was fond of that either. Not sure what to make of Franks, it was tough for him having to come in and play and play out of position so I'll reserve judgement. I'd give Cannady a deal on the strength of that garbage time alone. There are plenty of contenders looking for more shooting so if we don't act fast we'll be watching him hit those shots somewhere else. And we are seriously devoid of shooting.