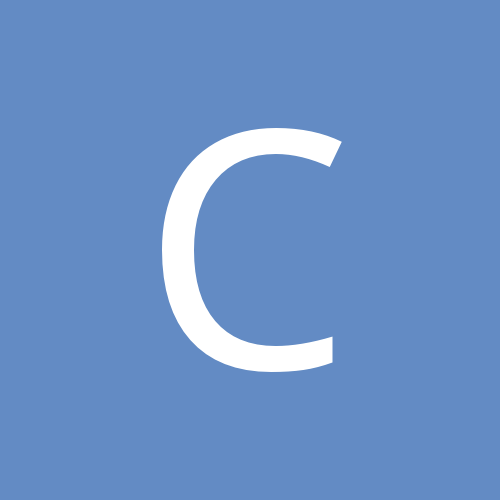 Content Count

5,064

Joined

Last visited

Days Won

55
Everything posted by CTMagicUK
Not entirely sure, I think it was 48 hours for everybody else but not sure if that was because they'd been having regular tests on the run up whereas that may have not been the case for Fultz.

Ennis also in the bubble now and its confirmed he was the one with Covid.

Fultz has arrived in the bubble.

I'm not as high on Bane or Riller. I don't think they're worth picks in the teens. I like both and if we had a late 1st/high 2nd, or if they're there in the 40s, id be interested in both but at 15 or 16 I think thatd be reaching. I do like Bolmaro though he really gets after it on defense and he can handle and pass like a PG at 6'7. A lot of mocks have him in the late 20s or second round but the old Draftexpress guys at ESPN (Givony and Schmitz) like him a lot and have him in the teens I think. He's probably a reliable jumper away from being at least a really good rotational player.

There's a zoom conference with Bamba on the Magics site and holy crap does he look huge. Says he weighed in this morning at 252 lbs. Still feels comfortable running, jumping and moving laterally. Would love for him to have an impact in these 12-15 games.

To change gear a bit, thinking about potential free agents we could buy low on, someone like Denzel Valentine might be worth kicking the tyres on if the indication is that Chicago won't resign him. He's had some injuries, missing all of last season, which may have affected his numbers this year but he's a decent jump shooter and a good passer for his size. He could still be a good bench player and he probably wouldn't cost much.

There hasn't been a single second round pick selected since Weltman and Hammond took over that could actually replace Evan Fournier. There are some that could be decent players (emphasis on could, I can't see any that are currently starting on a decent team from a quick glance). But the second round is such a crap shoot, its unfair in my opinion to say "this management is terrible, where are our second round picks or G League guys that are successful?" Because most organisations don't hit on the majority of G League or 2nd round guys. Iwundu wasn't a bad pick. I think he was worth a shot, I'll be surprised if he's back next year on anything but a minimum deal but I think he's been ok for a second round guy. Khem Birch was a summer league guy who got a second contract with us. I'm not saying I want Vuc and Fournier as our best players. (I actually think Gordon and Isaac are better players than Fournier, just not better scorers). But the thing is real big time scorers don't grow on trees. Scorers good enough to lead you to a high playoff seed and beyond are literally the most coveted asset in basketball. It's not like we've passed on a bunch of those guys because we like Vuc and Fournier better (except for I suppose Oladipo which happened before Weltman took over). To be clear, I want change too. I don't want us to give Fournier a new 4 year deal and bring back this exact core for the foreseeable future. Far from it. But if he opts out we lose him for nothing and get worse with no long term benefit. If we trade him, either in the off-season or at next season's deadline (and there's definitely an argument about the risk vs reward of waiting until the deadline), we can add players that might better fit or assets that could make us better in the long run. Or maybe we keep Evan and trade Gordon, or trade Vuc. I know we need a shake up but I just think we shouldn't pretend that Evan Fournier is a bad basketball player who's somehow the problem with our team.

Hey man, I'm as good as can be in these trying times. How are you? I don't consider Evan a journeyman. But that might be more of a difference in our understanding of the words. To me James Ennis is a journeyman. He's had 7 NBA teams in 6 seasons. Evan Fournier isn't an all star, I'm not arguing he is, but he's a valuable starter on a playoff team. That's more than a journeyman to me. It's not Evans fault we traded Oladipo. It's not this current managements fault we traded Oladipo. (In hindsight Oladipo and Fournier probably could have played together too). Holding something against him that's completely out of his control isn't a very level headed way to approach things. And I think that's the problem with Magic fans at the minute. They're not evaluating things. They're not being level headed theyve just decided they're fed up of the same roster and want a shake up. But they have to understand that there isn't a better perimeter scorer on our roster, in this draft at our pick, or in free agency (that we could realistically acquire) than Evan Fournier. If we lose Evan Fournier for nothing, we get worse. I too am optimistic about the development of our young players. But none of the three guys you mentioned have shown the ability to do what Fournier does. Chuma Okeke hasn't shown anything. I love the idea of Okeke, I think a healthy Okeke is more valuable than a top 10 pick in this draft. But until he touches an NBA basketball we can't reasonably predict he'll be able to replace Fourniers shooting or shot creation. I'm as high on Fultz as anybody. I think if he can be a better perimeter shooter, both catch and shoot and then, more importantly, off the dribble he can be an All Star. But he needs space to play in and Evan is one of about 3 guys on our roster who has a jumper worthy of attracting perimeter defenders and providing space. I think Isaac is a long shot to be a great offensive player. He's not been an efficient offensive player with his low usage so just giving him more shots isn't going to help (unless he improves his handle and his jumper greatly, which he could do). But Isaac really doesn't need to be a top offensive player to be one of the most impactful players on the court. His defense does that. If he's healthy, he plays defense like he can and he hits 35% from 3, he's immediately our most important player. He can be a guy you run no plays for and he still gets 15 points. And then can play some of the best defense in the league on the other end. But asking him to replace the offense Evan provides will almost certainly not go well.

I'm pretty sure it's James Ennis who has COVID.

Hey thanks man! Appreciate it! Yea I wish it was busier here too, hence all my posts. With all this time in lockdown I've just dived in to thinking about the Magics off-season, the draft, potential free agents etc all just to keep me from being bored (and keep my mind off of the horrible things happening right now). I'm just using these threads as a place to file some of those thoughts, even if nobody replies haha

They also talk a lot of random non NBA stuff so be prepared for that.

If you're interested in what the bubble is like TRoss has a podcast now and the second episode is about Day 1 in the bubble. Pretty enlightening on what life is like in the bubble.

I know this thread is essentially me talking to myself so sorry but here's one more thought: I wonder what would happen if we get to pick 16 or whatever we have and Aleksej Pokusevski is still on the board. 7'0, 7'3 wingspan. Shoots and moves like a forward and passes and handles like a guard with good defensive instincts. The knocks on him are he's stick thin which affects him on both ends and he plays in the Greek 2nd Division. I think he's the ultimate Boom or Bust pick. And of course John Hammond famously selected another Boom or Bust pick from the Greek 2nd Division in about the same range pick as where we'll be. I'm not comparing him to Giannis in any way other than they're both unique prospects from the same European league, and we definitely don't need another big on the roster right now. But I can see why some front offices, maybe ours, would find it difficult not to pick him.

Seen some rumours that there's a mutual interest between Oladipo and Miami next summer. I've got to tell you it would really suck to see one of our draft picks playing for the Heat, and possibly winning playoff series (if he's healthy and paired with Butler and Bam).

Fultz not yet entered the bubble, he has a non Covid related personal issue apparently. Aminu isn't joining the team to allow him to continue his rehab and we have one as yet unnamed guy with Covid. I've tried to look at pics and videos of the guys getting off the bus and all the main players appear to be accounted for, maybe it's James Ennis? Don't think I've seen him.

If you prescribe to the idea that wingspan is a major part of what we look for in a prospect, and make the presumption that we're probably looking for a guard or wing in this draft here are the prospects with (alleged or rumoured since there's been no combine) above average wingspan for their size that might come in to play when we pick in the teens: Devin Vassell - I think he'll be long gone by our pick but some mocks have him in our range. He's allegedly 6'7 with a 6'10 wingspan. Kind of like a more wing version of Isaac, long, disruptive defender, definite 3 and D potential but also showed flashes as a shot creator. Tyrese Maxey - 6'3 with a 6'6 wingspan. He's still undersized for a combo guard though so not sure how that fits with the length stuff. He looks like he's going to be a really good point of attack defender, his shooting figures are horrible but his jumper looks good so people believe he can be a positive 3 point shooter in the NBA. Isaac Okoro - like Vassell probably won't be around when we pick but he's 6'6 with a 6'9 wingspan. Super athlete, high motor, great defender, jumper is not good, free throws also terrible. Aaron Nesmith - Actually think he's probably the most likely pick right now if he's on the board when we pick. 6'6 with a 6'10 wingspan. Elite shooter, catch and shoot, DHOs, NBA level screen plays, even a little bit off the dribble. Hes not a great athlete though, and didn't look very convincing on defense despite his length. Jahmius Ramsey - He's 6'4, some disputes about his wingspan, some places allege it's 6'10, The Ringer has it a 6'6. He's got the looks of a microwave scorer, shot really well from 3 in college but took some terrible shots and finished an atrociously low amount of shots at the rim. Has defensive potential but didn't show a lot of effort. Josh Green - 6'6 with a 6'10 wingspan. Bouncy SG who's jumper looked ok at Arizona. 3 and D potential definitely. Theo Maledon - 6'4 with a 6'8 wingspan. Long point guard, not an explosive athlete but looks good in PnR and has a decent catch and shoot game. Could play on or off ball. One interesting thing to note is that in the second round we have drafted exclusively wing players with above average wingspans since WeltHam took over. Iwundu, Frazier and Jackson all fit that archetype. And even Hammond's last couple years in Milwaukee he picked Damien Inglis and Malcolm Brogdon who also fit that mould. Be interesting to see if we carry on with that.

Who knows honestly. I think you're right in that conventional wisdom suggests we'd only get him in the top 10 so we might be looking at ways to trade up but maybe it's due diligence in case he slides? Maybe we have him as more of a late lotto to teens pick on our board? This is going to be an unpredictable draft I think.

I think that's a little harsh personally. He's shooting over 50% on 2s this season. Hes shot 67% at the rim, he creates his own shot (only 44% of his 2 point field goals were assisted), he's a relatively low turnover player comparative to his usage. Honestly if I had a star player or two and wanted a 3rd or 4th option, or a 6th man to play starters minutes I'd be really interested in Evan Fournier. We all know you're not going to win an NBA championship with Evan Fournier as your best wing/guard scorer which is why this is a conversation. But that's not a slight on him, I personally think we should be praying he opts in so we can trade him otherwise we lose one of our best players for nothing (not even cap space). Or have to commit to this core for another 4 years (to be clear I don't think we should do this). Make no mistake though I think we'll be a worse offensive team when he's gone unless we can adequately replace his shooting, shot creation and efficiency either with one player or by committee. He's a good offensive player, he'd probably be more efficient if he didn't have to create his own shot as much, and he's not a liability defensively. I actually think he'd fit pretty well in Denver or Brooklyn.

"Three days into quarantine, Fultz purchased a basketball court and hoop through Walmart's website. He collected the purchase via curbside pickup to maximize social distancing rules, then assembled the parts himself to ensure he could shoot a basketball anytime he wanted. The unfortunate reality: not every NBA player had such a luxury. Fultz did, though. So he trained daily, sometimes up to three hours a day on his shooting, ball-handling and conditioning. He worked out in a weight room he had in his garage. He routinely checked in with teammates and coaches with Zoom calls." https://www.usatoday.com/story/sports/nba/magic/2020/06/29/orlando-magic-guard-markelle-fultz-nba-restart-the-last-dance/3280798001/ Fultz working hard. Hopefully it pays off.

Killian Hayes agent says we've had a meeting with him.

If the Nets lose Dinwiddie as well the expectation has to be that we get the 7th seed. At that point the Nets would be without two rotation guys in Chandler and Jordan and a starting guard and leader in minutes (not to mention Kyrie, though they'd been without him for most of the season anyway) An 8 man rotation for them would be something like: Joe Harris Tauriean Prince Caris Levert Garrett Temple Jarret Allen Iman Shumpert Timothe Luwawau-Cabarrot Rodions Kurucs That is a team we should be outplaying over 8 games, particularly when we play them twice.

Trevor Ariza too. But they're the only ones I've heard.

Do we think the Magic will make any roster moves besides just keeping the 2 way guys around? If one of Aminu or Isaac can't play I can see us signing Amile Jefferson (to a 2 way and making Gary Clark a full contract). He's obviously been with us the past 2 seasons and has been playing in Lakeland since we waived him. If we don't have either Isaac or Aminu that'd leave us with one more roster spot we could fill. Can't imagine many vets will want to sign here over a true contender though so be interesting to see if anything happens with that. (This is all on the presumption that injured players can "opt out" of joining the bubble and thus open up a roster spot which is how I've interpreted what I've read)

Is there potential to trade back and pick up more assets in this draft? Let's say someone Boston really likes falls to 15 and they're concerned the team at 16 will take him (or we take him and work the trade later). We could do 15 for 17 and 30. Punt 30 for a pick in the high second and a future second rounder (there's no way we're bringing in 3 rookies on guaranteed contracts next year). Sell our current 2nd rounder for a future second and cash. Finish up with 17 (where we could pick the guy we like at 15 anyway if we are calculated enough), an essential trade up in the second round, a future second rounder and cash. Plus save a few hundred thousand against the cap across the life of the 1st rounder contract.

I'm super high on Tyrell Terry. He's a great shooter. He's got a really nice feel for the game. He at least tries on D (even if his size and weight hinder him there) and he's actually quite a crafty finisher as well. I think he's got a lot of upside and I think he meshes quite well with Fultz. Some mocks have him in the 20s and some even have him in the second round though so there's a chance I'm higher on him than most. Also not sure how he fits into WeltHams roster building ideals, he's not super long. I think it might ultimately depend on who's available. It's so hard to know in this draft though. Some mocks have guys top 5, others have the same guy falling to 13. Devin Vassell looks like a mid lotto pick in this draft to me but I've seen him mocked all over the place.