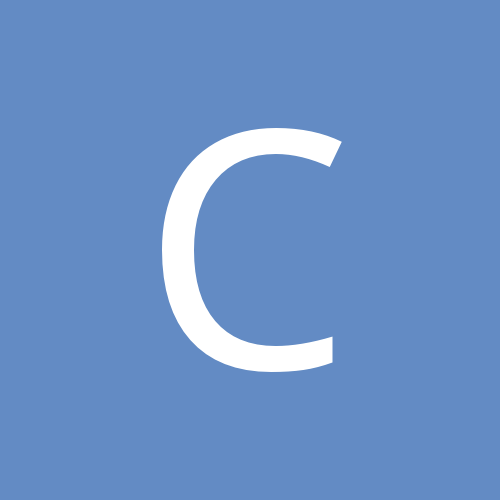 Content Count

8,674

Joined

Last visited

Days Won

207
Everything posted by CTMagicUK
Not sure if this has been posted but it's a very good read on MCW: https://orlandomagichq.com/this-is-my-home-now-michael-carter-williams-on-his-new-deal-his-time-away-and-what-orlando-means-to-him/

I have decided I have two dream draft outcomes in this draft. I think one of them will be very popular with Magic fans and one of them will be very unpopular. Dream Option 1 - Draft a bunch of shooting. Basically pick 2 of Dick, Hawkins, Jett, Keyonte and then pick Brandin Podziemski in round 2 Basically just a boat load of shooting to go around Paolo/Franz. Dream Option 2 - Chaos. We get both the Thompson twins. Does it make sense? Do they fit? How would it work? Is it even possible? (Probably not) Who cares. I think they're incredible and it'd be hilarious to watch people melt down about not drafting shooting only to lose their minds when they see some of the stuff they do in summer league. I think in reality we'll end up with neither of those things and just rather sensibly take who we think is BPA at both picks before trading 35 because we don't want to carry 3 rookies. And like, that'll be fine and it'll probably work out. But I genuinely think I'd be more excited if we drafted Dick and Hawkins/Jett than if we drafted, for example Walker and Wallace (two prospects who in a vacuum, and seemingly by consensus are more well regarded than any of Dick/Jett/Hawkins). And I think the reason for that is I think BPA is kind of an important but also flawed concept because a player can only ever be as good as the situation he's in allows and our situation is absolutely screaming for some flame throwers where it's not at all screaming for another true PF for example.

I actually think Fultz is just about the worst guard to pair with Luka. He offers very little off ball utility and Luka has the ball in his hands on most possessions. Regardless people thinking we'd get Luka done for a couple lotto picks is madness. Look at the recent super star trades. It's taking 4 or 5 picks plus other stuff. Also Dallas just aren't trading a 24 year old super star with 4 years left on his deal, doesn't matter how annoyed Luka gets Dallas can just ride it out in the short term. This is a conversation for 2 and a half years from now.

https://www.theringer.com/platform/amp/nba-draft/2023/3/28/23657469/amen-ausar-thompson-twins-2023-nba-draft-overtime-elite The first prospect hype pieces are starting to drop and this one on the Thompson Twins is great to be fair.

Is he? I thought he was 6'5, how tall is Klay 6'6ish?

Wonder how much the tournament will help the stock of Isaiah Wong. I think he's draftable but haven't noticed him on a mock draft yet. Would make a good use of our 2nd round pick to be honest, 6'3, athletic, can shoot it. If we could get him as a UFA I'd be ecstatic but with Miami in the final 4 he's going to have potentially 2 highly visible opportunities to improve his stock.

For real. 5 years from now if you told me Wemby was the only star in this draft I wouldn't be too surprised. Conversely if you told me there were like 6 or 7 stars in this draft I think I'd also believe you. There are A LOT of guys who have very obvious flaws but that could easily be very very good players in the right development environment.

Not sure he'll be quite as good defensively and he's definitely not as good a passer but the jumper is very very good.

I haven't watched much UConn this year so this is recency bias and looking at stats but Jordan Hawkins looks like a first round pick. He's a really good shooter.

Brandon Miller with 9 points, 3-19, 1-10 from 3 and 6 turnovers as Bama get eliminated.

I said like 9 months ago I don't give a ***** about Chet because we clearly picked the right guy and after every draft cycle I just move on (example: I was a huge Giddey fan in that draft, but when we didn't draft him i didn't continue to be a Giddey fan because I'm an Orlando Magic fan not a player fan) It's not me bringing this up. It's not me fawning after someone we didn't draft all season and getting super defensive that there are people who have the gall to say anything about him that's not overwhelmingly positive. (For real all I said was I wouldn't trade Victor *****ing Wembanyama for him, something which no NBA exec would do either).

At no point have I denied wanting to draft Chet.

This didn't happen. It's actually nonsense.

Beat me to it. This is possible but also we have a 2 way open and Scrubb has been a stand out performer for Lakeland so possibly just tying him up past the end of the G league (last regular season game is this weekend I think).

I really like him. It's just the jumper isn't very convincing. But hard not to like the size, defense and playmaking.

Damn I had UCLA winning the whole thing. Feel like if they had Adem Bona at C might have pulled the win out over Gonzaga but oh well. Ant Black had a good showing while Arkansas got stomped by UConn. Keyontae Johnson might be a guy to consider in the second round. He's 23 and he turns the ball over a lot but 6'5ish wing, solid athlete, shoots the 3 ball pretty well on limited attempts. Looks the part of a bench wing in the NBA. Also it's a damn shame Markquis Nowell isn't a half a foot taller because he's an incredible playmaker and just had the game of his life to beat MSU but there's basically no chance a 5'7 guard makes the NBA.

I'm happy to see Caleb and Goga get burn off the bench and be positive. Bol getting DNP-CDs in must win games, can't say I'm surprised, definitely feels like he's lost all that momentum he had early in the season. Hope Franz is ok.

Cam Whitmore I think is my leading candidate at pick 5ish. Just a thick, strong, athletic wing with good catch and shoot numbers, can handle it a bit, fast hands on defense. Not a good passer at the moment but theoretically he'd be playing mostly off ball with us anyway. Reminds me a little of Jaylen Brown.

This is a good piece on Anthony Black: https://www.noceilingsnba.com/p/anthony-black-connects-the-dots

Relevant. But also the Magic top 5 is crazy. The Paolo effect I think.

Be surprised if he's on the board at 35. He's a first round talent and if he doesn't get first round buzz he'll probably go back to school.

Austin Reaves averages 3FTA a game for his career. His last 4 games he's had 13, 9, 18 and 13 FTA. That should tell you all you need to know. (For what it's worth I think Austin Reaves would be a good player to target this summer, have to avoid overpaying off the back of the Lakers hype but he's a fun guard)

He's not been as noticed playing with Jett Howard at Michigan but I think Kobe Bufkin is a first round pick and I think he has a skill set that is really desirable to us, smooth lefty 6'4 guard can shoot, shown flashes as a pull up shooter, plays defense, makes smart plays. A sophomore but not even 20 yet, younger than some freshman. Quite thin, doesn't get to the FT line a great deal, not huge volume on the jumper so not exactly a sure thing there but it looks good. Might be a reach taking him lotto but we'll see what happens with his predraft stuff, if he has good workouts who knows.