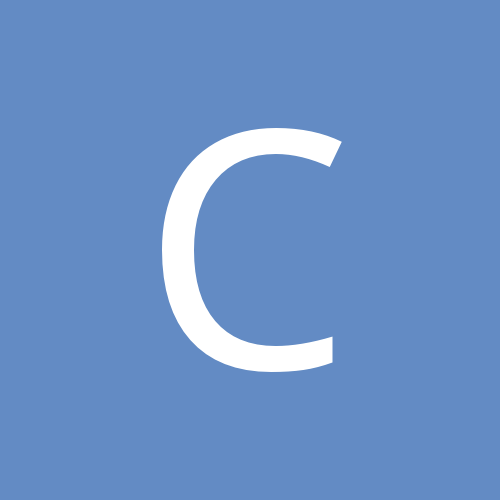 Content Count

7,238

Joined

Last visited

Days Won

139
Everything posted by CTMagicUK
I think I saw someone online say that Zion said he was super impressed by how professional Moore was and how he was always able to stay ready even when he wasn't playing for periods. Sounds like a good locker room presence. He'll mostly just be a situational bench shooter I imagine but I like it.

It's surprising but I like it. I'm guessing it doesn't look like there are any TPE moves to be made so instead get a veteran guard who can shoot and re-evaluate the trades for Ross, Harris and the TPE at the deadline.

He might be a bust but it's not like it matters that much to us next year.

Brooklyn have got 16 guys under contract at the moment. I wonder if we could take Doumbouya and a 2nd round pick into the Aminu trade exception. (Would save the Nets a lot in tax) Free look at an athletic forward for nothing.

Here's the schedule: Aug. 9: Orlando at Golden State, 8 p.m. ET, NBA TV, Thomas & Mack Center Aug. 11: Cleveland at Orlando, 6 p.m. ET, ESPN2, Thomas & Mack Center Aug. 12: Orlando at Boston, 7 p.m. ET, ESPN 2, Cox Pavilion Aug. 15: Orlando at Houston, 8 p.m. ET, NBA TV, Thomas & Mack Center Here's the roster: As well as obviously featuring our 2 picks, RJ and Cole there are a bunch of familiar faces from both Lakeland and last season. We still have both our 2 way contracts up for grabs and we also haven't signed any Exhibit 10 deals so there's a lot for these guys to play for. (And potentially one actual roster spot too) I've mentioned it in previous threads but Amar Sylla is a guy to look out for. He very much fits the long, athletic mould that John Hammond gravitates towards and if he looks competent I wouldn't be surprised to see him get a 2 way deal. Janis Timma is another guy who might be worth keeping an eye on. He's in his prime and has played at a high level in Europe. Solid shooter. This should be fun.

Teams negotiate this stuff. Some picks do things like this. Some don't. I can't see why there should be any rules specifically stating this needs to happen. Both teams agree to trades and pick protections as they happen. Limiting what protections can be put on picks would only lead to fewer trades which is not what the league or the teams want.

Cavs acquiring Lauri Markannen... Not that I care about the Cavs but that doesn't seem like a good move.. Portland getting Larry Nance in the deal is great for them. Think he's almost exactly the big they needed to play with Dame.

Oh I'm with you on the fact that anxiety can affect people differently. I guess I should say he's good at hiding it if he is anxious, because he comes across as supremely confident.

Apparently there are rumours that Suggs has some anxiety issues that seem to be being put out there as an answer to the question "why did the Raptors pass on Suggs" (full disclosure I haven't heard the source but it apparently came up on a Jay Bilas podcast) and to be honest that sounds insane considering everything I've seen of Suggs so far.

There aren't really any free agents worth making a run at. Harden, Irving and Beal all have Player Options so could be FAs but seems like Kyrie and Harden are going to sign max extensions with Brooklyn. The best UFA is Zach Lavine. Apart from Lavine and potentially Beal I can't see anybody I'd be super excited about paying 20m never mind a max unless you think there's any chance you can get someone like MPJ from Denver as an RFA (highly, highly doubtful). Even if we don't use the Fournier TPE there's still potential we could facilitate somebody signing and trading for Beal or Lavine or whoever in the summer with our cap space.

I'd imagine we're hoping to use the Fournier TPE to grab some assets that would eat into that 30m space. Also any Gary Harris trade would also probably eat into that as he's an expiring so taking back more salary + assets for him could be on the table. If the Magic were going to use that space on free agents they probably could have started this summer by using the MLE. The fact that they didn't bodes well that they're not going to spend needlessly next summer I think.

I've been wading into the 2022 draft too. Then again I'd probably be doing that a bit even if the Magic weren't projected to have a high pick. That being said I think we can all agree it's pretty likely the Magic will have a lottery pick so there's no reason not to start familiarising ourselves with the prospects. One thing I would say though is this time last year mocks had BJ Boston, Jalen Johnson, and Keon Johnson all in the top 10. A lot can change between now and then.

Basically the Magic have the hardest schedule in the league:

The schedule is brutal for the first couple of months but then the last couple of months we're mostly at home against the not so great teams. I expect we'll lose a lot pre all star break, trade a vet or two at the deadline and then have a hopeful winning streak in the last month or two of the season which half the fan base will be annoyed about because it'll cost us better lottery odds.

The Robert Williams contract extension (54m over 4 years) has to be an indicator of the type of deal WCJ or Bamba would get (currently - if they are great this season that'd change).

Just saw on Twitter that apparently TRoss said on his podcast that Courtney Lee has been hired by the Magic as a player development coach. Can't find any other source on that yet though.

No it was a report by a Cleveland reporter about some players who were on the market it didn't suggest which teams were interested or anything like that.

I agree he wouldn't be someone Id be actively trying to acquire. To be honest I'd want more than just him for TRoss.

Apparently TRoss is still available in trade talks. Not surprising.

Franz is 2 years younger, bigger, more athletic and better at everything except shooting.

I'm on vacation with no access to watch the SL games but I wonder if it means anything that DJ Hogg didn't play last night along with Franz, Suggs, RJ and Cole.

This is all baseless conjecture as far as I can see. I don't remember any reports that we were offered firsts for Payton nor can I find any of them now. You can't possibly know when a players value was highest you're not the one listening to offers. I also have absolutely 0 belief that Vucevic ever had higher value than he did when we traded him though considering he's now a 2 time All Star with a great playoff series under his belt whereas when Weltman arrived he was coming off arguably his worst season in Orlando.