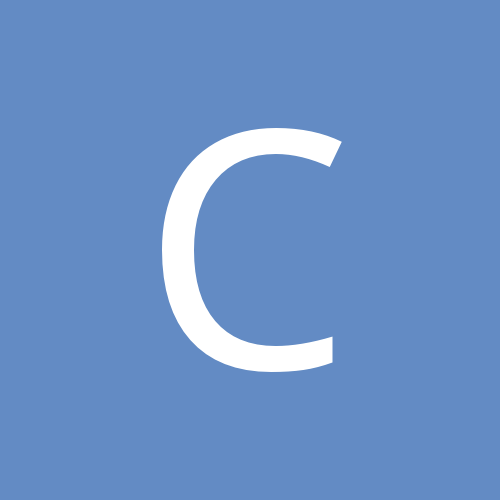 Content Count

5,408

Joined

Last visited

Days Won

77
Everything posted by CTMagicUK
I'm not sure what watching games has got to do with it, I've watched plenty of games and Divincenzo just isn't that good. Unless he becomes a considerably better 3 point shooter I can't see how he improves our team. If we'd have drafted him people would be complaining he's another guy who's not a good enough shooter but because he plays for the Bucks we should trade for him? His best skill is as an off the dribble mid range shooter, cool, we could use that but he's not a better player than Fournier and he's not a better player than Ross and he might not even be a better player than a guy like Tyrese Maxey who we could potentially pick at 15 so why does it prove that "half this board don't watch games" because we don't want to trade for him?

I'm torn between not wanting the Lakers to win because it's the Lakers and not wanting the Heat to win because I'm already sick of Magic fans saying "look at what Miami have done to rebuild why can't we be like that".

Continuing with the theme of that last post. Tyrell Terry looks significantly bigger (muscle wise) in a recent video than he did at Stanford.

One thing to consider about whoever gets picked is they could quite easily be a dramatically improved player from when they last played. Most prospects finish playing in late March early April and get drafted in June. Once they get drafted they're focusing on moving, learning the new system and getting used to their teammates. So they really only get 3 or so months to work on their game. This class quit playing in early March and will have had 8 months to work on their game before they get drafted. RJ Hampton for example there's footage of him shooting and his jump shot mechanics look so much better than they did earlier this year. He could actually have a legit jumper at which point he's a much better prospect than where he's currently mocked. And Hampton has had an extra month to work on his game since his season ended in February.

Toronto aren't trading Kyle Lowry. Come on. Also pretty sideways move for us. Every chance the guy we get at 15 is better than Divincenzo.

5.2 for Maledon, 5.6 for Herro.

Maledon shot 35% from 3 in Europe. Herro shot 36% from 3 his lone year at Kentucky. Evaluating shooting form and shooting indicators is a perfectly reasonable thing to do considering most prospects haven't built enough of a sample size to be confident in the numbers holding up.

Here's a random question: is Tracy McGrady still in that role working with Alex Martins? I remember when we first brought in Weltman TMac got some kind of "special assistant to the CEO" type role and it was seemingly never mentioned again.

It was only a hypothetical but at the same time Maledon isn't a non shooter. His jumper looks good and hes got enough positive indicators that I think he'll be at least a decent shooter. As pertains to his hesitancy and passive nature, he was a 19 year old playing in the second best professional competition in the world playing with a couple guys who have been drafted and the team game is much more emphasised in Europe. He scored 7.4PPG in the Euroleague, the team high for his team is only 10.5. Not to say he's not passive but it's hard to judge in that context. He's been more aggressive getting his own offense in FIBA competitions playing with his own age groups from what I gather.

One final thought on the draft this morning: We should be on the phone to Freddie Gillespie's agent right now saying if he doesn't get drafted we'll give him a deal. 1. He's 6'9 with an alleged (and i stress that word because it's from his own mouth and there's every chance he was just hoping there'd be no combine and he could boost his stock) 7'6 wingspan. 2. He's one of the grittiest, hard working guys in this draft. He basically learned to play basketball while at Baylor. He transferred there from Div III, redshirted a year and became one of the best defensive players in college basketball over the next two seasons. 3. Hes a great culture guy. I heard a quote in an interview where he was asked to describe himself and he said "I'm not a low maintenance guy. I'm a no maintenance guy." And I just thought that was great. He's probably not an NBA rotation player but hes worth a shot on intangibles and length alone.

I think a situation exists where Saddiq Bey is the BPA at 15 and we can use that opportunity to trade back. A lot of teams in that 16-23 range could use a big wing who can shoot. I'd be trying to pick up a 2021 first rounder and move back a few spots. For example if we like Maledon, there's every chance he's on the board later (based on mocks) so if you can get Maledon and a 2021 pick that's a win.

I read a DJ Augustin quote the other day, it's from a few weeks ago I think, where he said he wants to end his career here. It'd be interesting to know how much finances impact that for him. Like would he take a deal just above the minimum? Like a 2 year 6 million deal? I'd do that. He's worth that and salary wise it represents the idea that he's taking a step back roster wise too. I do think though that some contenders could really use a guard who can play 15 mins, run some pick and roll and shoot some open jumpers. I guess it's whether those contenders value that enough to offer 4+ mil or would just hope he'd take the vet minimum. Either way I'm expecting DJ to be back unless something drastic happens.

Yea. I've never liked LeBron, I respect him and think he's incredible but I've never actually liked him. Add in Dwight, Morris, Kuzma, Waiters and JR Smith and you've got one unlikable team to me.

I can't be bothered to find my list of guys in the second round I posted to quote it but I'd add CJ Elleby to that list. 6'6 wing with an alleged over 7'0 wingspan. We're either drafting that guy or immediately trying to offer him a 2 way. EDIT: I think the article where I read this was wrong. He doesn't look to have that long a wingspan and I've seen other sites saying it's 6'7 which seems more reasonable. Not long enough for us lol.

Dribble penetration and shooting are kind of a chicken and egg thing. Its hard to penetrate when the defense sags so shooting helps but at the same time shooting is made so much easier by having guys who can penetrate. The real resolution is having a guy (or multiple guys) who can do both (particularly if he can shoot off the dribble). The threat of the shot can open up the paint for him to attack and thus create easier looks for others. This is kind of why I'm struggling a little with Fultz. My heart says he's going to be an All Star. My head says he will never be without the jumper. His appeal as a prospect coming out were his rangey strides, explosive first step and his hesi pullup. Without the pullup his game just doesn't have the same threat because he can't use his burst to get by guys when they sag off. He's started to counter that with the mid range but unless he becomes an otherworldly mid range shooter defenses are just going to let him have it and live with the results. He's been pretty effecient from mid range areas this past season. In fact he's been pretty efficient from everywhere except behind the three point line but that's enough for him to be only a middling to below average efficiency player. Short of suddenly becoming a great jump shooter getting to the FT line is the next step for him. He needs to be shooting at minimum 4 or 5 FTA per game. That'll help a lot and instantly give his PPG a 2 point boost. The issue is he's not a great FT shooter so it's just whether he has the confidence to be crafty and draw fouls. After that I guess we're hoping he can hit 35ish% on catch and shoot 3s. Anything more than that will probably be a miracle.

I wonder if we could do Birch for Danuel House. House's value tanked with the crap he pulled in the bubble, he's almost certainly out in Houston but he's still a decent NBA wing on a cheap deal. Rockets might like Birch as a mobile, rim running, big. Of course do we want a guy on our roster who puts cheating on his wife over the safety of his teammates... Its a low risk move though so might be worth it if he's remorseful etc.

The Warriors get Giannis and only have to give up Wiggins and the #2 pick? Not sure I'd be letting that happen if I was the Bucks. I'd want the unprotected MIN pick and Eric Paschall as well at the very least. Not sure how to think about this hypothetical Middleton/Derozan(who has a player option he'll pick up so won't be available as a free agent) tandem. In theory our starting 5 would be pretty good but I'm not sure about the fit of Fultz and Derozan.

Oh for sure they've recruited well and developed talent well recently to build this team I don't deny that and didn't mean to play that down. But there have been plenty of offseasons's since Riley got there where they didn't find one of the best shooters on the planet as a UFA was my point. As in I'm sure I could find a couple years in Riley's tenure where he didn't draft someone good in the second round or pick up a UFA who became a key role player. (To be fair he hasn't actually used many draft picks. A lot of them have been traded to dump salary or traded for random player rentals.)

That was more a comment on the reputation around the league thing. I know you weren't specifically judging them, it was worded poorly by me. And I definitely get the skepticism. It can be frustrating to see the same guys every year and no big improvement to show for it I get that.

Sure. But process doesn't always equal results. Miami isn't finding a Duncan Robinson every off-season. They're not drafting a Bam every off-season either. Pat Riley has been doing this for years so he's built the track record. This front office we have here might be doing the right things but not getting the results down to luck or injuries or whatever. We don't know that they're not working the phones incredibly hard every off-season for aggressive moves that fail to materialize or that teams pull out of. It seems like I'm in the minority on this board but to me the default position should be to not make moves. Making a move has to have a reason and outcome that you deem preferable to your current situation. Not making a move isn't a sign of weakness. In fact I think, from all the criticism they've gotten, it's pretty brave to stand pat. We can't judge this front office by the work of previous front offices either. The history of the organisation and it's standing around the league compared to Miami and anyone really isn't really something Weltman could control before he was hired. I think he's made some ground up there by putting out a playoff team, showing loyalty to some of our free agents, backing Markelle, etc. Personally I think we are making smart small moves. The trades we acquired Jerian Grant and Jarell Martin, the MCW pickup, the Khem Birch signing. As much as it got roasted at the time the "the draft flattened out" trade worked out well. I think there are signs of making smart little moves. Who's to say we won't be proactive and bold when the time is right? Just because some fans think the time is right (without possibly knowing what's available on the trade market) doesn't mean the front office does. But that doesn't mean they won't hesitate to do it. I understand I'm definitely not in the majority on this. And I understand the skepticism, after-all, if there's no evidence to point to it's hard to say you can and will do something, but this is a long term project and 3 years isn't a huge sample size for judging these kinds of things. Saying that though it's a result based job, if process is good but results are bad eventually you get fired. So we'll see what happens. There was an article on bleacher report a while back with quotes from unnamed league sources about the Magic's rebuild and I'll always remember two entirely contrasting quotes, one was a rival exec that said "they've really only done the bare minimum to rebuild" and I can't remember who the other one was attributed to but it was something like "I think Jeff and John have a plan and we'll see it pay off soon." And I mention it to say I think a lot of people on the board are in that first camp whereas I, possibly out of blind optimism I'm aware, am in the second camp.

I agree with the general sentiment of a lot of this post but just a couple of things: Buddy Hield is about 100 days younger than Evan Fournier. He's not young, he entered the league at 24. Bamba is never going to be anything like Jokic. And nobody else in the league is anything like Jokic really. Honestly Vuc is one of the closest guys out there in terms of a 7 footer who can shoot, post up and pass. (Though he's not nearly as good a passer on the move and he can't handle nearly as well). But I think it's a mistake to look at Jokic and think 'all Centers need to be like that' teams win in so many different ways and trying to copy Jokic who is a legit 1 of 1 player is only going to end badly. Aminu isn't really injury prone. This is the worst injury he's ever had. Before this season he averaged like 74 games a season. I get why you'd want him gone but I don't think 18 games is a long enough time to evaluate him. There's every chance he'll be a solid player next year and an asset moving forward.

The Celtics **** the bed in that game. Too many bad turnovers, there offense against the zone sucked and they took far too long to find an answer for the Dragic/Bam pick and roll. Be interested to see how Stevens adjusts for game 3. This is such a fascinating series.