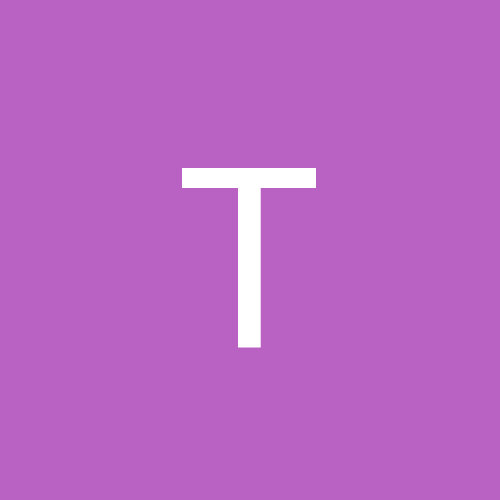 The Ryan Anderbads
Members
Content Count

859

Joined

Last visited
Everything posted by The Ryan Anderbads
Oladipo is a warm sight. He attacks the basket, something I haven't seen in some time at Orlando. He has been getting blocked quite often but I love the effort, he is a rookie after all. No idea what we are going to do with BBD when he returns. I don't think he fits Kinda scares me that we might actually be a mediocre team this year and miss out on some crazy talent in the draft...

I think our best bet is Free Agency, if we continue playing like this, sure we aren't going to win every game....but we will have a team that I believe is attractive to certain players. Most likely having a team that is around the 6-8 seeds. Also, Jacque Vaughn will be very helpful in us landing these potential prospects. Might be one of the most well spoken coaches I've seen. This whole team is still a huge question mark. Nobody knows how good or how bad we are yet....two basketball games doesn't prove this. I personally believe we are much better than a lot of people think. Mo Harkless hasn't even stepped on the court yet....he is supposedly the player with the most upside on this team. A lot of these players we have I think will start to become increasingly more valuable as the season goes and they continue to prove themselves. Possible trade assets.

http://www.nba.com/magic/video/rise-of-a-rookie-the-beginning Wow. Sick video...Some quality videos coming out from the Magic !! Hyped for this team!

This forum will be in full swing again mid December I think. Not many people have actually even seen the team play yet. I'm hyped though......GO Magic!

Edit: So we haven't even seen our team step on the floor yet and we are already predicting failure for 3 seasons and that we should embrace it, and welcome it? I am not that kind of fan...and never will be. I don't go to games expecting losses, I expect us to compete, every single game.

When the nuggets traded melo they actually got some decent players in return and also multiple draft picks, and didn't fall off the map completely. They competed with the lakers till game 7 this past season in the playoffs and have some nice young talent. You would think we could get a similar kind of deal with a BETTER player then melo.....if we just had a bit more patience. There are teams out there that have plenty of talent. So, I disagree with this....you shouldn't fall completely off the map like we have with this trade when you are trading a top 5 player, you really shouldn't.

http://www.youtube.com/watch?v=PqcrnfgsrLk

Memphis has the best assests imo. Rudy Gay/Gasol/ZBO/Conley/Allen. I would take Rudy in a heartbeat.

Very thankful my GF bought me a meer jersey on my birthday instead of a d12 jersey two years ago. That boy will retire as a magic...I can feel it.

Why are we not looking at memphis as a possible trade partner? They have some serious young talent there...

http://espn.go.com/nba/tradeMachine?tradeId=7rtwxdz Boom.

I've been saying this since the playoffs last year... Hedo will not get us anywhere but a early first round exit if he continues playing...quite simple. I have wanted Stan fired since we lost to boston 2 years ago. Bass clearly was a better fit to play against Boston then Ryan Anderson, but he continued to play him despite the terrible play and obvious lack of production because of the way he was being defended. He completely doesn't care about matchups and just prays that maybe this player will make a turn around and play well when that certain player has never played well in those situations. I don't know of a great coach who doesn't even "consider" changing the lineup despite horrible play from certain players consistently over a 2 year period....and letting young players ride the bench for years without getting any serious playing time is not helping the future of the Magic either.

22-3 against teams below .500 9-15 against teams above .500 I see an early first round exit again. Fate will probably match us against the Hawks again. I'm not really confident against any team in the 6-8 seeds. Stan also refusing to make any lineup changes is just another example of how much of a joke this season has been. Not giving our young guys any burn really makes no sense considering our starting lineup can't get any better then what it has already performed...getting swept in the first round. Just like last year

http://www.youtube.com/watch?v=Ee9zviqFOIo

I would take a good look at Eric Bledsoe. Kid has some serious potential

Did you watch the previous game where Hedo didnt play?

Nobody has explained to me why people continue to support SVG when he continues to play this joke of a basketball player : Hedo Turkoglu

I'm gonna say this is Dwight's last game in a magic uni. Will be watching closely at his body language tonight.

That's such a bad trade. Dwight/Hedo for Melo/Chandler makes much more sense. Stoudemire is not the player he used to be with Nash by his side and he has been plagued by injuries

Trading dwight is the best thing for this team at this point. I would look at getting Andrew Bynum if we want to get anything close to equal value, have the lakers throw in whatever else they want...preferably draft picks.

Not sure why people continue to support Stan when he has arguably the most poisonous player on this team in the starting lineup night in and night out. When hedo has missed games in the past we have always been a far better team, the ball moves quite a bit more and better help defense is played when the flying turkey is not playing.

quite possibly the best thing that has happened to this team since the beginning of the season.

Well. We will suck for the next 10 years but at least the forums will be funny again.