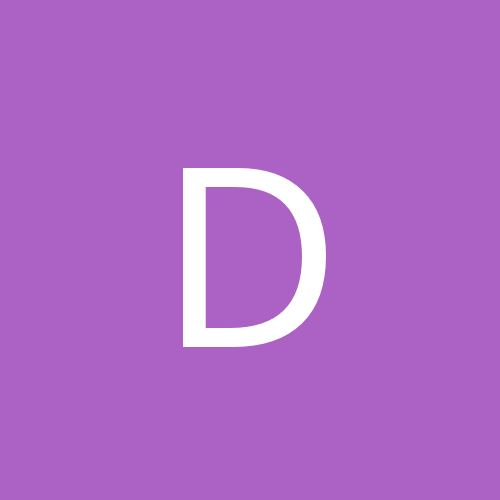 Content Count

5,212

Joined

Last visited

Days Won

16
Community Reputation
369
Excellent
About Drain-O
Rank

What Would You Say You Do Here?

Utah has to overpay because they couldn't attract a player of Hayward's caliber in the free agent market. So my assumption is they will match.

Had to clear off the dust before I posted. Not reading through 22 pages but I love what Frye brings from a floor spacing perspective especially his ability from the top of the key. Also catching up on this page Harris is not a good shooter. Go Magic! Believe!!!!

Sorry Captain. You know I get carried away with male genetalia adjectives.

Whether or not we agree with how Dwight handled his situation the last roster he played with was a mess. A lot of that is on Otis. Arenas, ***** Richardson, Hedo, etc, etc. He would have left anyway. I have no doubt in my mind that if the team had a Paul or Harden type player he would still be here. He might have been a complete "richard" but he was just trying to upgrade his basketball position. So give him a video. Who cares. I also think he should have his jersey retired but I am probably in the minority on that as well. This team was wildly successful in his time here. Probably the biggest stretch of sustained success we have ever had as a franchise. So give him his due.

DOM already touched on this but do we not remember Tony Parker being benched for Speedy Claxton during their 2nd or 3rd title and the Spurs then offering Kidd a max contract to replace Parker. These guys were developed and brought along in the system but that only exists because of Duncan and to a certain extent Pop.

I don't really care. El Magic is more of an insult to my intelligence than some video honoring Dwight Howard. It is what it is. We traded him to the one team he really didn't want to go to which he left and the Magic made out like bandits in the trade. We have a very solid young core and will potentially add 2 Top 12 picks to that roster this off-season. I mean look at the teams who traded Chris Paul and Melo. They are a mess.

San Antonio's success is mostly Tim Duncan. Remove him and you probably have an over-achievers who can get into the playoffs but do not do much while there. Probably the Bulls without Rose. You need great players to win championships. That is a fact. You cannot continue to build and build and build without superstars. The Magic made the Finals twice in their history because each roster had superstars. Dwight Howard and Rashard Lewis and Shaq and Penny. Remove any of those and we see where the team is. I think OKC is moronic for letting Harden go. He is a top 10 NBA player. No amount of prospects can ever fill that void. Also their ownership is flush with cash and they have the highest average ticket price in the NBA. The whole small market thing to me is bunk. If you are close to a title you spend. Now you have to spend wisely but those are the breaks. At least our ownership has shown they have no problem setting multiple dumpsters of money on fire. I seriously cannot believe OKC fans are okay with what they did. As for us of course we could win a title but no one is beating Lebron this season and maybe next anyway. So hopefully this year we draft our superstar and take off from there.

Is Glen Davis still here? Asking for a friend.

Faried and Vuc together would get curb stomped on defense. Also I just want BBD moved. That's it. I can't do it anymore. Other than that if we can get a first rounder for AA that is a win as well.

I will also say I just dislike watching Glen Davis play basketball so much. If you combined my hatred for Tony "The Toaster Oven" Battie and Vince Carter and multiplied it by Drunk on Mystery's hate for Hedo Turkoglu that would be how I feel about Glen Davis. When he is on my TV I want to club a baby seal with another baby seal.

Be honest too. You do not need to act like some super fan. This team is really, really bad and with injuries and other factors we have not seen the entire team together much. Plus Vaughn's rotations are somewhat curious. I have probably watched 2 whole games from start to finish. Aside from that I may catch some action here or there but its been a struggle. Maybe after the Super Bowl that will change but when I turn on a game and the Magic are getting curb stomped 10 minutes in its tough to get excited. So what say you Magic fans.

If you don't download it Glen Davis will come to your office or home and throw your phone.

T-Mac was also told he would be out of the league after 3 years so there is that. Also I keep reading that some of these guys are going to stay in school. I do not believe that for one second. They will all come out.