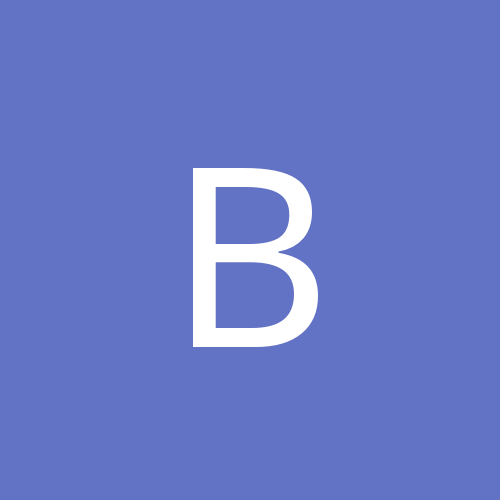 Content Count

9,260

Joined

Last visited

Days Won

53
Community Reputation
82
Excellent
Recent Profile Visitors
The recent visitors block is disabled and is not being shown to other users.
Lol I think you got him JJZFL …was he the guy you were making online bets with lol ?

Our next 10 games against teams with winning records …by Christmas we'll know which way this season is headed . Right now we're a half game out of last in the league …I don't like it …franchise is not sustainable with perpetual tanking. Edit: unless we get Victor or Scoot lol

YES SIR ! …I can't watch the game tonight because of previous plans …so I'm depending on you guys to give me a full report on how things look tonight …definitely reading your comments …GO MAGIC

FULTZ !!! I did call the ticket guys and told them about Ross post …maybe that had something to do with this lol joking He's playing tomorrow Edit …told them they better email their public relations department

Oh my gosh am I overreacting or is this insane for an active player to be bashing management ???

Should we get excited ? Or no ?

What the heck ! I'm watching the Gators and Noles …when I saw Philly didn't have their top 3 players I thought the Magic had it in the bag …what happened ? Not good

I was gonna post that stuff …in regards to Issac I was doing it during the summer …but I see what you guys mean now …sheesh …it's beyond ridiculous …again, you would think the team would like to start winning and change this horrible losing culture that has invested itself …by getting guys back on the court so you can at least see what you got . You won't get anymore return to play updates from me smh …I'll believe it when I see it .

Great post …when I questioned the season ticket sales about the tanking issue they said we aren't and that they aren't worried, that their phones were lighting up at that moment …given our current state we'll see how long that lasts .

Jalen Suggs could become an elite version of that player. He is not (so far) on a traditional "lead guard" trajectory. He's shooting 30% on 3s and coughing the ball up at an alarming rate. Entry passes are sometimes a struggle. The Magic are threatening to overtake the Rockets for the league's highest turnover rate, and out-turnovering the Rockets is anaccomplishment.…quote Zach Lowe As of last night Suggs is right at 30 from 3 …43 from two point land …and leads our team in TO's per game at 3.5 …his 6 TO's last night was a big reason the Bulls came back .Never mind the fact Lowe said he's prone to think the Magic will end up still needing a stud guard …time will tell

I would have taken him number 1 but I completely understand why he slid …Sharpe has 2 ball dominant players in front of him …hence the low usage rate …by facilitate I mean he doesn't shoot every time he gets it though Portland fans would tell you they want him shooting a lot more …he plays a team game …often looking for others for better shot opportunities but not necessarily ending in an assist …as the kid progresses you will see his assist rate greatly improve …Banchero will get shots and minutes and can score and will win Rookie of the year …but Sharpe doesn't get that and that's ok …he's not ready to be the focus …yet …Portland fans know he is the future . I salivated and still do thinking of a fully loaded Magic team with Sharpe …growing together right now …but that included Issac and Fultz and unfortunately we as Magic fans know that ain't happening …but with Fultz playing he is ball dominant taking those duties off of Sharpe ..we have such a logjam of bigs that I lamented all summer …watching Franz throw those alleyoops to Carter gets me goose bumps think of him playing with Shaedon …he's just a better shooter than Paolo from deep …and as you know and everybody else knows that's our Achilles heal …I'll leave you with this

Suggs was part of the reason the game got close …gotta give him credit though …also the shot he made where the ball bounced like 4 times on top of the rim before somehow going through the hoop lol …nice win . So are we tanking or not ?

Stud guard ? I know one in Portland right now that is 15 games into his professional career …has no college experience but is growing by leaps and bounds every game …is being groomed to take over for a future Hall of Famer …is leading all rookies in shooting percentage with an unreal 51 percent from 3 and 55 percent from the field …facilitates offense very well …is not a ball hog in fact quite the opposite …has highlight plays practically every night …now has his ppg up to double digits at 10 …is being compared daily to some NBA greats …still early but the results look very promising . And the Magic could have had him easily if they would have so chosen …Shaedon Sharpe …I know some of you guys don't wanna hear it but that's how I see it .

https://www.instagram.com/reel/ClFp1siDCPB/?igshid=YmMyMTA2M2Y= https://www.instagram.com/reel/ClFqIN-jZWB/?igshid=YmMyMTA2M2Y= Kid had a season high 20 tonight in 20 minutes …4-5 from three …8-9 from the field …youngest player in the league …he's very efficient …digs in on defense …seems to be growing every game .