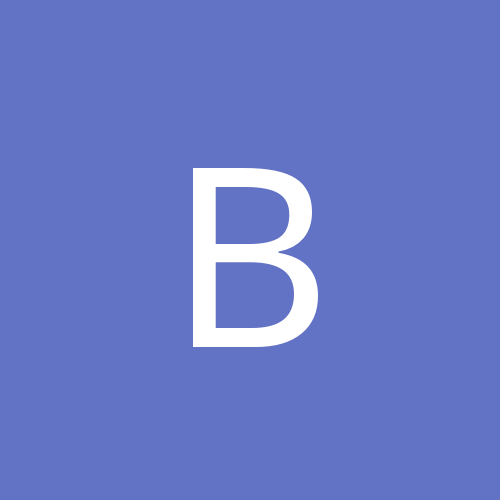 Content Count

9,580

Joined

Last visited

Days Won

60
Community Reputation
167
Excellent
Recent Profile Visitors
The recent visitors block is disabled and is not being shown to other users.
Bitadze was balling harry

Yeah they went to commercial and I thought we got a five second call …Game came back on and Memphis was on the line …I have no clue what happened …it was clearly an inbound violation

Suggs hustles his ass off but his Achilles heal shooting rears its ugly head tonight …1-10 and 0-5 from three …ouch

Mohsley waited to long to get the starters back in smh

Steele and Turner saying the backups have hustled their ass off getting us back in the game but Mohsley has to make a decision when to sub them out cause they run out of gas …but Mohsley doesn't sub …pisses me off

What do you think ? Lose for lottery positioning or try to get more wins ? I know what I think …

Question for anyone …we are at Memphis Tuesday night …they have clinched their division and look solid in the 2 spot out West …any chance they will rest some starters for our game ? …maybe I'm reaching for a way for us to continue this winning streak in obviously a tough road game

Kid is coming on …26 last night …he's in line to get a lot of minutes last few games …Portland tanking …they are actively pulling for the Magic to keep winning lol

Was referencing him shooting 3's …not FT's. https://www.espn.com/nba/team/stats/_/name/orl/table/game/sort/threePointPct/dir/desc He's the worst percentage shooter on the team

2. Markelle Fultz is one of the best stories in sports In a lot of universes, Fultz's NBA story is over -- Fultz forever defined as the mysterious bust who derailed a potential Philadelphia 76ers dynasty. The No. 1 overall pick lost his jumper, was sent to the NBA's netherworld in Orlando, Florida, and missed almost two entire seasons because of injuries. With no one watching, Fultz fought for his career. He is averaging 14 points and 6 assists on 51% shooting, and plays solid multipositional defense when he's dialed in -- including offering bouncy rim protection for his size. He is, improbably, a legitimate starting point guard, and still ascending. Fultz is one of the league's craftiest players slithering through tight corridors. That is the bizarro blessing of his busted jumper: Fultz had to adapt and scrounge profits from strange places. He keeps adding spice atop spice: Lowe then shows vids of Fults wheeling and dealing … Holy smokes. Fultz splits defenders with a lefty behind-the-back crossover, and then goes all lefty from there -- culminating in a gorgeous pogo-stick push shot. Fultz is shooting 49% from floater range -- an elite number. His journey from here is murky. Fultz is indeed an NBA starting point guard, but there are 30 of those; how valuable is, say, the 20th-best one? That depends on surrounding talent. Fultz is still a reluctant, shaky 3-point shooter. Is that the point guard to put around two potential All-Star ballhandling forwards in Franz Wagner and Paolo Banchero? The Magic face that question now, with cap space that will expire once they pay their young guys. They will be under enormous pressure to win next season. Previous reports have linked them to Fred VanVleet. Fultz has been good enough to complicate their decision-making. From Zach Lowe …guessing a decision is looming

Hootie asked a Sharpe question …so I answered it …as I said was very entertaining going through last year Draft thread lol .

This isn't the bet statement I saw this morning that you made …this is another one lol …not a secret CT about there being pages and pages of you debating anybody against or voicing opposition to drafting Chet.

Thanks hootie and great question …since Victor is widely considered a generational talent it would be hard to pass on him …depending on what website you look at Sharpe would have been ranked 3rd in this years draft class . So I was reminded though of last year draft thread …Sam Vecenie ( whose opinion is highly rated on this board ) said if Orlando got the first pick he is exactly what Orlando needs …my curiosity got the best of me so I went searching for the vid and found it . Scroll to the 11 minute mark is when it starts talking about Orlando and Sharpe and what a perfect fit they are for each other. Sadly though right now Portland wouldn't trade him for anything except Victor . Gotta say though combing through that draft thread was hilarious …post after post with CTMagicUK defending Chet about his ability, health and durability …at one point CT made a bet, and I didn't remember this one just the one he made with me lol …evidently CT bet someone a lot of money that Chet was who the Magic were gonna pick and put his money on his word haha insert smiley face

Very nice win …make no mistake NY was in playoff mode trying to win …impressed with Banchero hitting the crunch time 3 when it's been a struggle all season for him …Cole with loads of energy tonight

This last quarter is gonna be good …intense …love it !