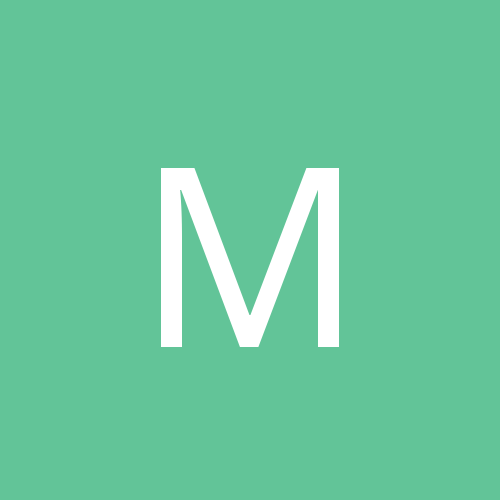 Content count

4,560

Joined

Last visited

Days Won

20
Community Reputation
140
Excellent
About Murphy13
Rank

Magic Wars: A New Hope

This is Joel Embiid's world, we just live in it.

I don't agree with the timing of the article. AG had a career game, it is OK to let him and us fans bask in it. I actually didn't catch that game so I can't comment on the flow. If this article had been written at any point the last few years objectively I'd have said that it was based in fact though. He has had a tendency to stop the flow a lot in the past. I imagine its easier to look past if he's putting up career games though. I still think the timing was poor. If the writer really wanted to remind everyone that he's a ballstopper he could have waited until he had a bad game then said 'even when he plays well like he did on XYZ, he still did this and this and nearly cost us the game'. Poorly executed on their part.

Morris always does me right in fantasy leagues, so I can't hate on him. I think if Tatum keeps up what he's doing then you have to keep giving him minutes.

He's in a unique situation where he will be getting a lot of airtime being on the Celtics. If he goes a full season of playing well and they are top 1-2 seeds then there's a chance he'll be a finalist for sure.

There are a lot of good looking rooks this early in the season. Some were expected to play well and have (DSJ), others have yet to make an impact (Fultz) while some are taking the league by surprise (Markkanen). So, who is taking the award this year-3 games in? My guess is Ben Simmons, but it's a long season. Who is a breakout star as a rookie to you? Where do we see Isaac among the core of this seemingly solid rookie class?

Are the Nets good this year?

How about Schroder in that game? He was even better.

The * was to indicate sarcasm. My years of dryness here have seemingly rendered me incapable of passing off a joke successfully.

So is Vucevic our best player again? *

The point was that with two bonafide backups under contract already on the roster, there would be no minutes for Jameer. Sure, if we didn't have either DJ or Mack then Jameer might be an option.

Key word arguably. Mad respect for Jameer but he wouldn't get pt here, not with Payton taking most the minutes and DJ/Mack already here.

I should have clarified that it is meaningless as it relates to how our season will be. It is great to see new/different faces and ponder their potential impact. The minutes played and output by so-called designated players have no bearing on what to expect when it counts is all. I agree with the fandom of the sport part though.

I'm happy to have games to watch again but everyone should know by now that nothing that happens in these games are meaningful.

Simmons is a bench player. Maybe a super sub, but still a sub. I think Isaac will start.

Are there any other mods left?