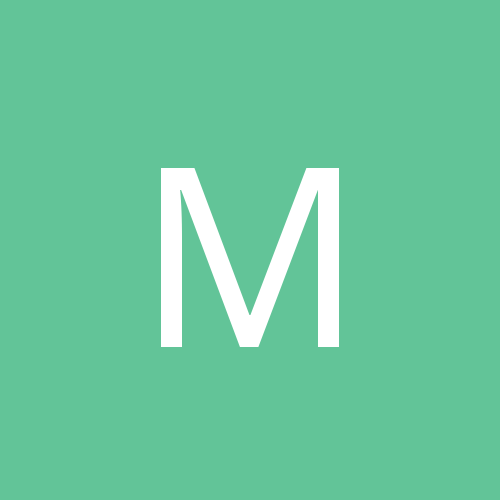 Content Count

5,053

Joined

Last visited

Days Won

23
Everything posted by Murphy13
What is a star exactly? All star? There are many non-elite all stars each year. If we're equating elite to star then those expectations are unrealistic at this point. He's still trying to figure out how to be a #3 on a decent team. He's got a ways to go to be elite. That said he should still be getting better.

No, he has become vastly overrated.

Not really, it just means (again assuming Fultz plays at a reasonably high level) that he won't have to force things as much. His numbers might go down a little but he'll be more efficient at what he does do. He's our best and therefore most important player for now, arguing his level of importance is impotent. If he's as good as his contract dictates, he should understand that taking a step back so the team can step forward is a good thing that benefits him.

Fultz's game is not one of ball domination. Having a big to toss it down to and then moving without the ball will change your mind. And no, attempting to devalue someone's value doesn't change the fact that high post players love them some active pg's. Time will tell, assuming Fultz plays.

It shows the value of buckets. Harris has become a better teammate since he left us, that has allowed him to stick around and get this payday. If Randle continues his growth he will be right behind Tobias in two years as well contract wise. The other guys on your list are of different makeup or caliber. AG is a good teammate but not a scorer or top 3 option, Barnes has a chance to bridge the gap between the two categories but is running out of time. I don't believe Gay was ever accused of being a good teammate. Portis is like a Glen Davis clone with less personality.

Nik would do really well on GS.

Gordon is not a star and that has nothing to do with Nikola Vucevic. No one on the roster would benefit from a healthy Fultz more than Vucevic. Get used to him.

I think these lists are good for showing trajectories of players as well as giving an outside perspective. I wouldn't have had Jokic #2 on mine for example but he's an incredible player.

Randle is turning into a star. It's nice to see Jrue keeping it up.

It's a good game, love the way NO plays when AD is on the bench.

They play like they're young and inexperienced.

It's hard to call it being a victim of the moment when it's how he's been since he got into the league. I said plenty of nice things about him, no need to try to defend the indefensible. He has not exceeded the floor of the 4th pick of that draft, if he's exceeded your idea of his floor then your expectations were too low.

He doesn't show finesse with the ball and his overall handles limit his utility in that manner. His decision making with the ball leaves a bit to be desired as well. He's still an athlete that plays basketball. It can still change and fortunately he's a team player and is willing to fit in the cracks of whatever lineup exists. Then again he's getting paid like a #2/3 so why wouldn't he be content with the status quo?

Beating a likely playoff opponent post ASB is far better barometer of where we are and where we can be than beating Chicago at the same time or Toronto in December. I hope you can see that.

If the goal is to make playoffs as a sub .500 team and get our stuff pushed in by Milwaukee or Toronto then this game is meaningless. From a momentum perspective this game forces us to pick up a win from the likely loss category of games left.

AG is not a smart basketball player.

I personally don't think 38 wins gets us into the playoffs, I think there'll be one sub .500 team and they'll probably have 40 wins. That said I think the 6 seed is a legitimate possibility seeing as we are only 3 games back of it. I think Brooklyn will stay just above 500 (42-40) and either Charlotte or Detroit will end strong at around 40 wins. Call me a homer but looking at our schedule I think we can finish 16-7 and end up 43-39 for the 6 seed. In this scenario obviously it would be great if Indiana could hold onto #3 but with Oladipo gone that isn't going to happen. It would be against Philly or Boston and both of those would be tough but I think we'd get a game or two and consider it a win going into next season. I think Toronto and Milwaukee would clean our clocks assuming everyone is healthy. Add: I see 12 likely wins on the schedule and 4 tossups.

What's 'it'? Lol no, of course you would think that. The only things we'll know by then is if he's a generational superstar point guard or if he's out of the league.

His passing has improved a little (but I wouldn't call it playmaking because his handles are below average) and I do like that he has stabilized his 3 point shooting some the last couple years. The stats concur that its a net neutral thing with him where he doesn't keep up previous improvements while other things improve. He's a good player and I like how it seems he's willing to adapt to others on the floor to win. I think Isaac is going to really push him relatively soon. Obviously the key for him is to become a dangerous 3 point shooter.

I'm not taking anything away from the point of those tweets, they are very telling. That said I don't see much different in Gordon at this point. He's been pretty consistent the past few seasons. He's obviously a part of what we have going and I'm glad to have him, I just think his upside is becoming more defined now.

If we're going to be in the mid to possibly late teens I would just go with best available player irrespective of position and hope we hit on him.

I'm a little late to the game but I had to come express my joy for having a pg to develop again! I am not concerned about how things went down in Philly for him in the least bit, as far as I'm concerned he's a rookie with all the potential in the world. I just hope that he gets the time needed to learn the position unlike our last pg; I'm not saying that they are similar in any way, regardless of the prospect it takes 3 years minimum in this league to adjust to being a good point guard. I'm sure he'll show flashes but expectations should be tempered as it relates to consistency and standing for the next couple years.

Wall would have to change his game in order to be mutually successful here. The risk with him is high.