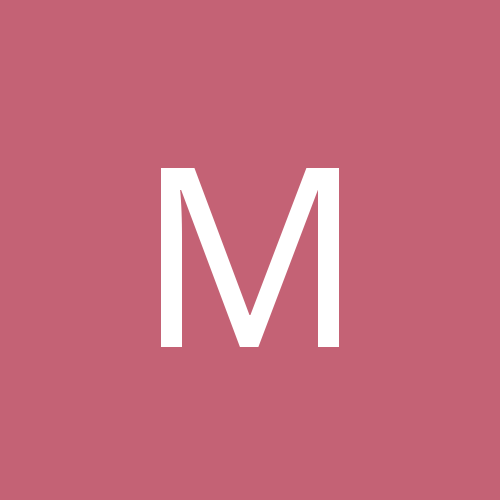 Content Count

2,349

Joined

Last visited

Days Won

35
Community Reputation
379
Excellent
About ML6
Rank

Advanced Member


Birthday

05/03/1990
Recent Profile Visitors
The recent visitors block is disabled and is not being shown to other users.
I wonder how the personalities would have meshed if we had gotten Paul during our contending years. I am not optimistic that Dwight of all people would have responded well to Paul's grating style.

Is there a less exciting "prospect" than Josh Magette anywhere?

Don't worry, we'll still get the generic "I'd love to see Gordon on [insert team other than Orlando]" from national writers all year.

Those 2 I have no doubt can be traded easily. Reasonable contracts for players with useful skills. Vooch though... I had this fun little thought leaving work today. Imagine if someone had told us on the day of the Dwight trade, "you just traded for a player you'll re-sign for $100 mil some day". What's the worst case scenario we would have assumed we were getting? A player who'd make us a Finals contender once or twice? Instead we've eeked out one playoff series in 7 years. Then I thought of how the cap in 2012 was half of what it is now so it's apples/oranges anyway.

Which will probably only matter if we can trade Vooch, right?

Kawhi and PG could/probably will be available in the 2021 free agent class since Kawhi signed a 2+1. Man, that class is loaded. If WeltHam can't get off all this long-term money they committed... not gonna be great.

My favorite is Jarrett Culver being held out of SL for "rest". Guy hasn't played since April.

Summer league load management

Ok so you don't think Dwight is an option. I don't either. But if that's how you feel, you're saying that there is a type of player who, despite prior accolades, is not currently productive or good enough to justify financially crippling the team for years. Westbrook fits in that category just like Dwight does, just not to as extreme of a degree.

Dwight is too. Also a 3x DPOY. We should super max him.

Vooch shot 7.4% better from three than Westbrook last season. He also shot them in the flow of the offense.

Oh ****... aren't we about to find out details about our guys' contracts?

Switching gears, there's a legit earnest thread on Lakers reddit congratulating Pelinka on his job filling out the roster. This is too good.

Our backcourt being bad doesn't mean Westbrook is the solution or even an average solution. It would be very bad. He has one of the league's worst contracts. His teams consistently underachieve. He's now had multiple star teammates willingly leave due to his style of play. He is one of the leagues worst shooters overall, let alone for his position. The effective parts of his game (all based on athleticism) will only get worse as he ages. So, yes, I'm fine with our current bad backcourt situation if the alternative is getting Westbrook. It doesn't really improve us short-term and it absolutely cripples is long-term. You're thinking any solution is a good solution and that's simply wrong. Sorry. Also you're reading too much into the Clifford quote.

I think you should go get some coffee or fresh air this morning.