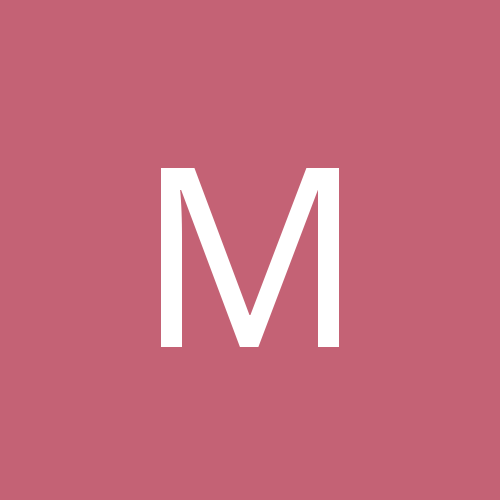 Content Count

1,734

Joined

Last visited

Days Won

31
Community Reputation
278
Excellent
About ML6
Rank

Advanced Member


Birthday

05/03/1990
Recent Profile Visitors
The recent visitors block is disabled and is not being shown to other users.
I wouldn't really say he "pitched" it. He just mentioned it's like the only trade that works with LAL and that we would probably want more. I agree it isn't palatable.

And then 2 really bad fouls by him

Was about to compliment Bamba's play and then he fell asleep on a Dedmon backdoor. How he even beats someone backdoor is beyond me

I must be hallucinating this Dedmon thing. I can't think of many players who i would have believed had less of a chance of adding a 3 pointer.

Augustin's defense on Lin toward the end of the quarter was certainly something.

Yep. And since you covered the numbers I'll just throw out there his demeanor. How many guys play with that much energy/joy/intensity all the time? He always looks like he is having the time of his life out there. Maybe it's nothing but that just seems to bode well to me. He's not one of these uber athletic guys just playing bball for that reason. He seems to genuinely love the game.

Our collective happiness would be significantly higher. I couldn't watch the game last night because I was at a wedding. I checked my phone twice during the game. The first time I checked it was halftime -- 67-54. Sadly, my first thought was "well at least it'll be close at the end so we have a chance". Second time I checked it was 116-114 Brooklyn, 22 seconds left. It hurt to know exactly how it would go down.

OK so it's just the season of inexplicably blown leads I guess. How incredibly frustrating.

"So yeah we really like Dennis and hopefully he comes back and stuff" **glances at someone off camera** "Oh yeah and he's like good at basketball, got better, can't really dunk the thing. Probably should've been drafted before our pick" **looks off camera again** "And uh like I was saying we love his talent, guy cares about his family, stand up person..." **Mark Cuban knocks several journalists out of the way, pushes Carlisle** "DENNIS SMITH JUNIOR IS THE SECOND BEST PG IN THE LEAGUE ALRIGHT? RIGHT BEHIND LUKA. AND WE WON'T ACCEPT A PENNY LESS --" **Camera feed cuts out**

Sounds like both parties are on the same page, nothing to see over there

How long until Gordon can make a layup off the dribble? Probably not long considering he does that all the time.

Wizards losing all game but come back and win late. We haven't exactly been getting super lucky with the recent results of our playoff competition.

That has no bearing on what happens in the future. I don't think Rozier is better. But even if he is marginally worse we should go down that avenue rather than waste an asset as you're proposing. If we offered Dallas our unprotected first for DSJ right this second, the deal would be done. Generally a trade is bad for us if the opposing team would take it instantaneously without asking any questions. Ask yourself if you think Dennis Smith Jr. is worth the #1 pick. Once you've come to the reality that he isn't, you'll see that trading a pick that could become that, EVEN IF UNLIKELY, would be a hysterically misguided and disastrous thing to do.

If the season were to end today, we would have approximately a 30% chance for a top 4 pick. How negligible does that sound to you?

If I see this take one more time it might give me a heart attack.