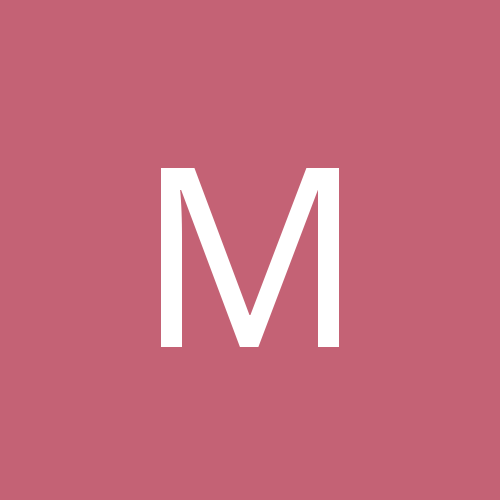 Content count

1,150

Joined

Last visited

Days Won

19
Community Reputation
191
Excellent
About ML6
Rank

Advanced Member


Birthday

05/03/1990
Wow, so that ball that Young stripped went out before LeBron touched it again — missed call. Then Oladipo's layup hit glass before LeBron blocked it — missed call.

Cleveland's offense is absolutely horrific.

Drafting for need in the top 10 is not good.

I can deny pretty much everything you said because the point of your argument was that Lance is being wrongfully targeted, persecuted, and misunderstood. When in reality he is actively solidifying his reputation as someone who is more interested in getting under his opponent's skin than contributing to winning.

Lmao this comment is so hilarious in the context of there being a video with all of Lance's flopping/flailing documented just from Game 4. https://streamable.com/yfipx

You'd think he shot 70% from 3 based on some of the excitement around here.

Sure, the 33% three point shooter who also shot 33% from three in HS would be super efficient in a parallel universe. EDIT: 36%. Excuse me. Still not good and not the shooting savant people seem to believe he is.

No. The opposite is true. If he played at a program where he was held accountable for his decisions and was expected to play within a team concept we might not even be talking about him. The only reason we care is because he put up big numbers due to an astronomical usage rate.

His offense at OU was "be the offense". Doesn't seem that hard to run if the only stipulation is to do anything you want. I'm talking about the transition to running an NBA-level offense. That will not be something he can just come in and do.

Assist volume =/= running an offense.

Teaching him how to play defense, run an offense, and correct a lot of his bad habits from college will be a major project.

And how do we know that Young is not a project or is a better "basketball player" than others at the top of the draft?

It's just that he doesn't really have a positive body of work. He acquired a terrific team with transcendent talents entering their prime. His lasting body of work that he is remembered for is the locker room fracturing, not getting along with management, starting interpersonal feuds, etc. When you do egregious things like that you don't get the benefit of people looking at the positives; and like I said, in his case there really weren't many to highlight anyway.

Meh, they have homecourt again now. And I think the Pacers match up better with them than either TOR/WAS do.

Except he fractured the locker room by intentionally using their differences to ostracize them. The exact opposite of what you said. Why is it so difficult for "religious" people to see the flaws in other "religious" people and call them out for their flaws? This is why we have Evangelicals supporting Trump and Roy Moore no matter how horrific their transgressions are. Call a spade a spade.