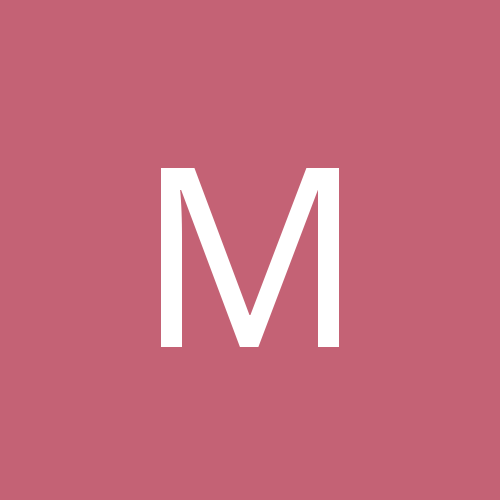 Content Count

2,946

Joined

Last visited

Days Won

56
Community Reputation
520
Excellent
About ML6
Rank

Senior Member


Birthday

05/03/1990
Recent Profile Visitors
The recent visitors block is disabled and is not being shown to other users.
Yes and no. As an anxious person myself, I don't outwardly show many signs of it even though I could be bordering on panic internally. And certain places become "havens" if you will. When I started having panic attacks / anxiety in high school, I would be totally fine on the basketball/volleyball courts but a mess everywhere else. We don't really see Suggs behind the scenes. I agree with you that he doesn't come across as an anxious guy in what we see, but people tell me I don't either. And they'd be wrong lol.

Without him I don't think we get back to the playoffs in '19. He had some absolutely huge defensive plays and rebounds in big moments down the stretch of that season. And then of course Lowry broke his nose in Game 1 -- while flopping, mind you. Tough to blatantly flop and simultaneously maim someone.

I don't really buy the Hawks as contenders honestly. Lots of things broke their way this year in a season without fans. It would not surprise me if this core doesn't make another ECF.

I don't really have an issue with all the Cam Reddish hype on this board, provided the price is low. I think JayMac's suggestion of 2 future 2nds is about as much as we should be willing to offer. Part of that is because we are already developing so many guys, but most of it is... he hasn't been good, like, at all. Look at these shooting numbers for a guy who was pegged as a shooter: Duke (2018-2019): 35.6% FG, 33.3% 3P NBA rookie season (2019-2020): 38.4% FG, 33.2% 3P NBA 2nd season (2020-2021): 36.5% FG, 26.2% (!!) 3P Three seasons and he hasn't cracked 40% from the field? Topping out at 33.3% from deep? I get that on paper he has a lot of the physical tools we look for in modern players, but so far that has not translated at all to productive play. Yes, I get he's been in and out due to injury. Yes, I think he is probably already an above average defender. But I just feel we should be seeing more from a guy who everyone (but me) seems to value so highly.

I know that making roster decisions simply to appease the fan base would definitely be wrong and stupid and thus they won't do it... but damn it'd be fun if Timma got that roster spot.

You definitely pinpointed the things that we'll want to see improve. I don't think he's ever going to be a Tier 1 guy by any means. But you don't get many guys coming into the league who have his level of feel in terms of timing, spacing, movement, etc. Along with than hyper-elite athleticism, I'd probably rank IQ/feel as the most important building block for a young player. And it's clear that's the foundation he's starting with.

Franz might have a better feel for the game than Chuma, and that's saying something. Any anti-Franz takes after watching these games really crystallizes for me a) who just overreacts to things in general, and b) who would rather watch flashy chuckers than actual basketball players. Frankly it is beyond me how people could watch those games and come away thinking anything other than "that guy really knows how to play". Well timed cuts for easy buckets (multiple times per game), smart screens in and out of system to spring teammates, passing guys open, etc. If he wasn't 2-13 from 3, I think a lot of the weird negative talk wouldn't be happening.

Franz's timing on cuts is sublime

Sengun is going to make me eat crow extremely early eh? He looks like a man amongst boys out there at 19. It is SL so I suppose that is actually kind of true based on the competition he's facing. I will be super interested to see him match up with NBA centers.

That's true. I am more optimistic than most unbiased observers would be simply by virtue of being a Magic fan. And like I said, I do see the merit in their critiques. I mostly am just amazed by the contradictory nature of these things. People with legitimate NBA opinions: "Rookies need lots of time before we can assess them!". Simultaneously, legitimate NBA scouts: "He'll never be a starter on a great team." Goes hand in hand with an even worse version of the same contradictory concept -- some big NBA media personality, I'll just use Simmons, will go on a rant about how ****ty the superteam era is and how predatory the large market teams are, and then turn around months later and say Zion needs to get the hell out of New Orleans ASAP. That sort of dichotomy is interesting to me.

Yeah I mean I'm biased but I definitely am not as pessimistic as those scouts seemed to be, especially the 2nd round guy. I do agree with some of their general critiques. What I find so interesting about these types of articles is that even NBA scouts are seemingly ready to pigeonhole guys into specific career outlooks, when the narrative (rightfully) amongst most well-respected NBA media members over recent years has become "give them time, don't judge too early". Nonetheless, you've got multiple scouts here saying they don't see Cole ever being a starter on a contending team. I mean... maybe not! Just seems like a lot to project given what he showed in a very atypical season, when his career could be 15 years long.

I am skeptical of which measurements are reportedly accurately vs. just whatever they want it to say. Franz was a good 3"-4" taller than Mosley (who is supposedly 6'8") at the intro presser. Isaac is straight up on record multiple times as saying he doesn't want to be known as a 7-footer. He's never listed as one despite almost assuredly being like 7'1". I really just think they put whatever they want.

Not a huge John Collins guy. But maybe that's just because every time he plays against the Magic, Isaac devours him. He did look pretty good in the playoffs I suppose.

This was the only rumor. Matt Moore put it out there and then it got aggregated. Personally, I don't buy it, but I've been wrong many times before. Does not seem like a WeltHam thing to do based off of ~20ish games.