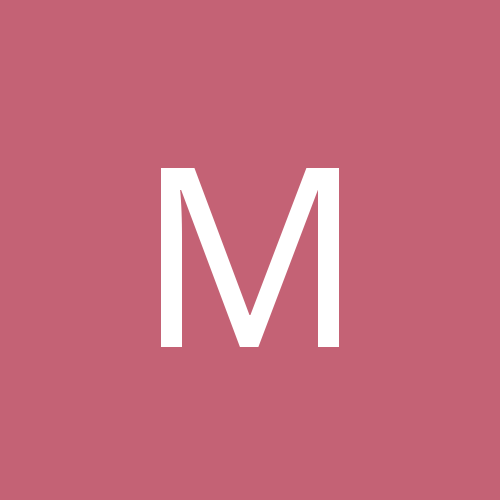 Content Count

2,531

Joined

Last visited

Days Won

40
Community Reputation
421
Excellent
About ML6
Rank

Senior Member


Birthday

05/03/1990
Recent Profile Visitors
The recent visitors block is disabled and is not being shown to other users.
at TOR at IND at DET at CLE TOR GSW at WAS PHX at CLE at MIL Not horrible but 7/10 on the road is a challenge even if we should be favored in some of those. 8 or 9 Ws is a high bar. 6-4 would be nice.

Yeah I think that's the problem. Not exactly the environment that puts him in the best spot. From Portland's perspective it's probably a low risk high reward move, so I get it. For Melo it's probably not so good.

Everyone: For Carmelo to succeed at this point in his career, he needs to buy into a team's strict plan that involves him playing a defined role, likely off the bench. He will have to suppress the part of his ego that requires him to be the focal point. Portland: We're going to start you game 1, play you 24 minutes, and give you a 33.7% usage rate. Also we plan to start you for the foreseeable future.

Kinda. My question was more about Vooch/Bamba seeming to back up, back up, back up, and never commit to stepping up in the PnR coverage to slow down the driver. Guards with good floaters (Trae, Luka for example) seem to just walk into the lane and get 5 feet from the front of the rim over and over again without a center realizing "I need to step up now, I can't back up anymore". So my intention with that question was moreso about body positioning and committing to claiming defensive space in the lane. But I don't know how Josh asked it or if Cliff interpreted it as a high hands question. I personally agree that having one's hands up or out is fundamental in defensive scenarios like that. So if they're teaching hands down I would be similarly baffled because I don't think there's good rationale for that. I agree avoiding fouling would be the hypothetical Clifford concern, but the benefit of that doesn't seem to outweigh the higher quality of easy looks you're giving the opponent -- in my estimation at least.

Artis, Purvis, & Hezonja secured the win against a playoff team that was 17-2 against us in the prior 19 meetings. Truly cruel.

Wasn't meaning it to disparage the guy, I realize he had a good week. Just that typically with such a small sample size of 2-3-4 games, you've got somebody averaging like 36 points or something and they tend to just go with scoring.

Vooch won player of the week when he went 4-16 in a game?

Yeah I'm not the quick to judgment type generally but I think Bamba is particularly concerning to me because he's failing to do a lot of bare minimum stuff, even in some of his better games. Screens are bad, defensive positioning is bad, box out effort is bad, rotations are bad, rolls to the rim are bad, timing is really bad. We need to see something.

My Bamba concern meter is at like an 8.5/10. He needs to start showing anything.

The Fultz play was amazing. This message board tends to be pretty anti-Fournier, so I don't think it should go unsaid how good Evan has been for the past several games. His shotmaking has been immense. And he was even playmaking today — where did that come from?

Did Davis Bertans train with Kobe this summer?

I've noticed that anytime AG rebounds and has a chance to outlet or hand off to Fultz, he looks him off and keeps it. Seems weird to me.