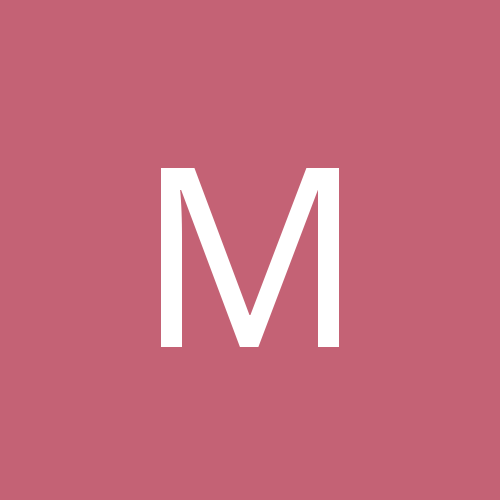 Content Count

2,853

Joined

Last visited

Days Won

48
Community Reputation
490
Excellent
About ML6
Rank

Senior Member


Birthday

05/03/1990
Recent Profile Visitors
The recent visitors block is disabled and is not being shown to other users.
I still can't believe Lowry blatantly took Gordon out and caught very little **** for it.

Makes sense now as to why he's out of the rotation. Missed time staying in shape during his illness, missed early bubble team workouts due to isolation, carrying extra weight from bulking up. Not sure if he's also dealing with lingering COVID effects, but hopefully he doesn't have any. I got COVID from a patient and was out of work from 7/13-7/26. Been back at work for 10 days and still randomly get short of breath / fatigued at times.

Not basing this on only this single scrimmage but if anyone finds a reason why Frazier is still being developed, let me know

It would be a blessing for that guy to stop posting here now after saying "never again", but we know he'll keep coming back to say stupid stuff.

It's just money, as always. Resuming even in a strange capacity seems like it is going to recoup some of the league's lost revenue. I definitely don't think it is going to be the best product considering the long layoff, short regular season, etc... but the ratings are going to be insane. The delay of next season could end up being an interesting test. Apparently there is a substantial portion of league personnel who think starting the season in December is better than October anyway, mainly to avoid fighting NFL for viewers during the heart of the NFL season. Who knows what would happen in the future if that's what they do for next season and it goes well? I am interested to see what type of small crowd is ultimately allowed, particularly for later rounds. I believe the limited family members in the bubble will be able to attend games. Will players from eliminated teams have the option to stay to watch the conference finals and the finals? We've seen NBA players in recent summers (mainly the lockout year) play in high school gyms for the Drew League and others -- the atmosphere in there can be pretty good/intense! Problem is that the crowd won't be as dense in this case, which may negate any additional intensity.

New Shams article on The Athletic says the NBA will be proposing the 22-team format, including the play-in games for the 8th seed in each conference. Details: if the 9th seed is more than 4 games back of 8th seed, the 8th seed earns the final playoff spot. If the 9th seed is 4 or fewer games behind, the two teams will play for the final spot; in that case, the 9th seed would have to beat the 8th seed twice to get in, while the 8th seed only has to beat the 9th seed once to get in. I believe Washington would be the only current East non-playoff team to get invited; they are 5.5 games back of us right now. We are only 0.5 games back of BKN, so we could easily move up without even needing to care about the play-in thing.

Oh I agree with that completely. They intentionally worded it to limit panic, no question.

A sprain, which is what it was reported as, is damage to a ligament. A grade 2 sprain is a partial tear of the ligament, a grade 3 sprain is a complete tear. I tried to inform everyone of this when his injury occurred. The injury was not mis-reported. People just don't know what a sprain is.

JI jogging on treadmill. Best news of 2020

Open your eyes, man. I'm a healthcare professional too and if you can't see that George Soros crafted this pandemic in his top secret vampire dungeon staffed by oompa loompas then idk what to even say to you lmao.

Yeah he also said in the sentence prior that they were going to sweep the Lakers... a series they ended up not winning. Doesn't seem like his evaluation holds much water.

It is certainly eerie going to work these days. As a result of the cancellation of elective procedures, our surgical stepdown units are at ~50% capacity. The 24-bed SICU currently has 8 patients in it -- an all-time low during my seven years here. The goal is to keep these numbers about where they're at (or get them even lower) so that we have a maximal number of beds available if/when we get a surge of COVID. Depending on how bad it gets, likely will need to "create" new ICUs in conference rooms and such, although ventilator access will still be an issue. Also got an email today that injectable hydromorphone/fentanyl are on shortage again. And that's before the COVID wave hits.

What will come to light? What truth is going to come out? Be specific so we can see who was right and wrong. How will we know if you were right if you keep vaguely alluding to some nebulous/nefarious goings-on as you've been doing for ~10 pages? I want to know what the lizard people are cooking up in their underground lair!

Wait so are you not trolling? The trolling would be kinda funny but it's REALLY funny if you actually believe all the QAnon/Soros/pizzagate/Deep State Westworld style **** you're spouting.

Guys guys guys it was already solved for you by the QAnon video guy a few pages ago. Open your eyes!