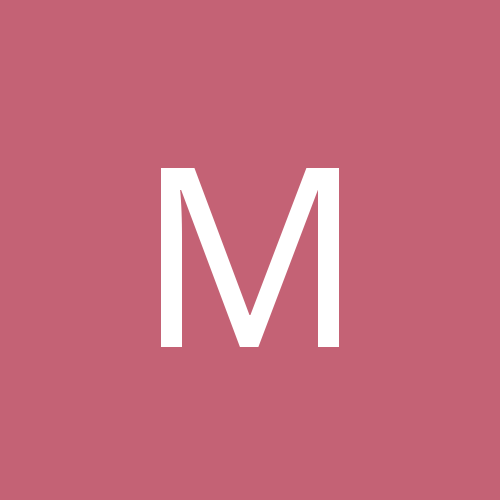 Content Count

2,361

Joined

Last visited

Days Won

38
Everything posted by ML6
I don't really think there's any rift/animosity anymore. We don't have that end of season stretch if the guys are feuding or holding grudges. Vooch/Fournier buddy ball was much less egregious last season per the eye test, but I will admit I haven't looked at the touches/passing stats. All of the players seem to really enjoy each other now, which hasn't been the case in a while... and definitely not while Ibaka was here, they hated him.

All I could think of while reading that article was this dril tweet

https://www1.ticketmaster.com/orlando-magic-vs-cleveland-cavaliers/event/22005708CC82A23A?dma_id=283 https://www.stubhub.com/orlando-magic-tickets-orlando-magic-orlando-amway-center-10-23-2019/event/104272982/?sort=price+asc https://seatgeek.com/cavaliers-at-magic-tickets/10-23-2019-orlando-florida-amway-center/nba/4959676 According to the Ticketmaster link, these don't go on sale to the general public for a few days. But those are the sites I'd try.

Have barley browsed through it but 12/9-12/28 looks like a tough stretch

For the record my assumptions comment was not directed at you specifically. It was at the conversation overall. And I think that your stance here is very reasonable.

I don't think that Fultz's ability or inability to do just that is determined at 21. We are making a ****load of assumptions here over the past 2 pages.

Kevin Durant is one of the 15 best basketball players of all time and he openly struggles with all of this.

I disagree wholeheartedly with the cliché of "he just needs to suck it up" or "he's weak-minded". None of us morons posting on the internet can even fathom the level of fame & scrutiny these dudes receive, and they get it starting as teenagers. Imagine being an 18 year old drafted first into a professional sports league with billions of fans. You get hurt, get the yips, whatever the reason -- doesn't matter. You can't play. Now you're being talked about 24/7 on TV. Grown adults are in your social media mentions calling you a bum, a piece of ****, hoping you can never play again or you die. Is it weak-minded to be thrown off/hurt/offended by that? It's human nature to not want to be talked about negatively. Chris Vernon had a good story about this on a recent Ringer podcast. He was talking about how he got to know Chandler Parsons while covering the Grizzlies and Parsons basically confided in him about being miserable. It was a long-term effect of not being able to play, seeing people pointing & whispering about him when out in public, being confronted by people telling him he wasn't worth his contract, etc. Long story short, there are very few athletes or people in general who can actually successfully tune this much negative feedback out. If Fultz has in fact been affected by it, then I guess he's human? What's the problem?

Did Robbins ever respond about Okeke when you asked him?

Dennis Scott preached in front of some kids. He certainly gave them quite the alpha pep talk.

Augustin was among the best shooters in the league last year.

I think an optimistic outlook is the 5th seed. I also think that having Augustin completely out of the guard rotation is ludicrous considering the fine season he just had, not to mention how MCW is a situational player exclusively.

I wonder how the personalities would have meshed if we had gotten Paul during our contending years. I am not optimistic that Dwight of all people would have responded well to Paul's grating style.

Is there a less exciting "prospect" than Josh Magette anywhere?

Don't worry, we'll still get the generic "I'd love to see Gordon on [insert team other than Orlando]" from national writers all year.

Those 2 I have no doubt can be traded easily. Reasonable contracts for players with useful skills. Vooch though... I had this fun little thought leaving work today. Imagine if someone had told us on the day of the Dwight trade, "you just traded for a player you'll re-sign for $100 mil some day". What's the worst case scenario we would have assumed we were getting? A player who'd make us a Finals contender once or twice? Instead we've eeked out one playoff series in 7 years. Then I thought of how the cap in 2012 was half of what it is now so it's apples/oranges anyway.

Which will probably only matter if we can trade Vooch, right?

Kawhi and PG could/probably will be available in the 2021 free agent class since Kawhi signed a 2+1. Man, that class is loaded. If WeltHam can't get off all this long-term money they committed... not gonna be great.

My favorite is Jarrett Culver being held out of SL for "rest". Guy hasn't played since April.

Summer league load management

Ok so you don't think Dwight is an option. I don't either. But if that's how you feel, you're saying that there is a type of player who, despite prior accolades, is not currently productive or good enough to justify financially crippling the team for years. Westbrook fits in that category just like Dwight does, just not to as extreme of a degree.

Dwight is too. Also a 3x DPOY. We should super max him.

Vooch shot 7.4% better from three than Westbrook last season. He also shot them in the flow of the offense.

Oh ****... aren't we about to find out details about our guys' contracts?

Switching gears, there's a legit earnest thread on Lakers reddit congratulating Pelinka on his job filling out the roster. This is too good.