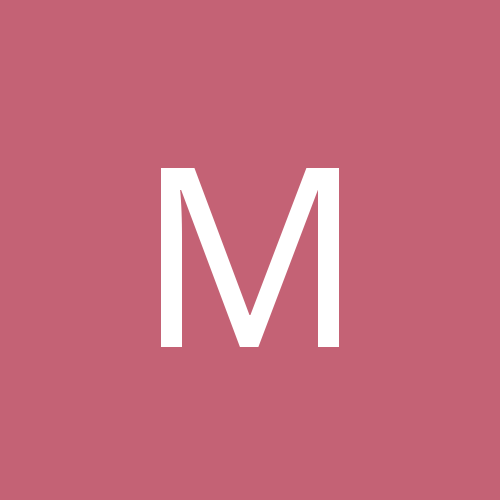 Content Count

2,411

Joined

Last visited

Days Won

40
Everything posted by ML6
Simmons just tweeted that Thybulle is "already the most destructive non-Kawhi perimeter defender in the league". These preseason takes.

Concerning the injury itself and the downstream effects, yes I'd agree with you. It seemed that the discussion at hand was mainly focusing on the characteristics of the players' skillsets irrespective of the injury itself, so that's what I was addressing. I was largely ignoring his injury in that context but in the real world it certainly has an impact, yes.

It's solely because he's not able to play right now. The jump in logic is that people can see what an active player is doing, therefore it is concrete, while Okeke must just be bad because he is invisible at the moment. Nothing more; it's a logical fallacy. Not to mention the preseason hot takes. There's a tweet linked on reddit where apparently an NBA GM said that Herro is untouchable in Beal discussions because the Heat "think they have the next Klay Thompson". lol

If we're going to have this hypothetical "I can't believe the Magic didn't draft this guy" discussion, I would submit my entry as Matisse Thybulle. Not that I'd necessarily rather have him over Okeke, but just that he seems like the prototypical WeltHam guy (which, in fairness, Okeke is too). I had a suspicion they might try to trade for him at the draft.

On a recent Ringer podcast, Vernon and O'Connor talked for a good 7-8 minutes about how many good, young, packagable players we have in a trade for a superstar. They also mentioned how we have avenues to be good via internal improvement, making us extremely flexible overall. I think it was Vernon who then commented how startling that was, because it feels like just a year ago the narrative was that we had very little going for us.

Would you have traded up for Herro at the time of the draft? If not, it seems that 2 good preseason games has changed your opinion drastically?

I'll take a guess that Herro won't look quite as good when Isaac or Gordon switch onto him.

I'm kinda glad this isn't on an actual broadcast because the officiating seems absolutely abysmal and I'd rather not have definitive angles to confirm that.

I'm considering taking back years of Vooch slander after watching the offense these last 2 games.

https://lmisports.net/tv2/nba5.php

Maybe Philly is broadcasting it, but last I checked Orlando is not.

If this is the argument, then Isaac would likely be 1st or 2nd (interchangeable with Gordon). Isaac's defensive impact is immense and exciting.

So the Hawks broadcast mentioned Fultz had a procedure for TOS. Part of me thinks they just misspoke or had faulty info. But then I think about the Magic's Fultz media parade to start training camp and it sure as hell would make a lot of sense...

I'm not sure Trae will ever be a good 3 point shooter percentage wise because he insists on taking all of his attempts from 5 feet beyond the line.

So Fultz shot 2 FTs and the camera guy didn't get either of them?

You guys are taking my comment way too seriously.

For fun. It's preseason and Clifford already talked about running Fultz/Augustin lineups. Why not tonight?

Reacting to 2 postseason games is dumb but I'm going to do it anyway -- so far I've noticed that the general "feel" of the team seems to be transitioning from the old guys to the young guys. Gordon, Isaac, and Bamba have been shining and really have given a glimpse of what the future could look like. I ultimately expect that Vooch and Fournier will be major contributors, but man, something feels different -- particularly with Gordon.

That's Fultz layup would've given me AFib

Yeah AG's making a leap this year

I think the issue is such a hotbed item within the NBA fan community because the league has, directly and indirectly, encouraged this perception of itself as a socially progressive organization since Silver's takeover. They have made sure to publicly take the moral high road in high profile situations (Sterling, Charlotte bathrooms) and have encouraged players to speak out against injustices (gun violence, police brutality). Note that the financial stakes in those cases were nonexistent compared to those involved with the China fiasco. So while I agree that the league is in an extremely tough spot based on international governmental politics, their whole social justice platform kind of falls flat if they're not willing to speak out against an authoritarian regime when confronted directly with the scenario. Which, again, I wouldn't expect them to for the reasons you mentioned. But the point still stands.

This China thing is really something. Daryl Morey sparks an international incident... what a world.

Gordon, Isaac, and Bamba were stellar. If our defense is consistently even 75% of its peak this season, we're going to be a nightmare to play. Isaac alone is a force.