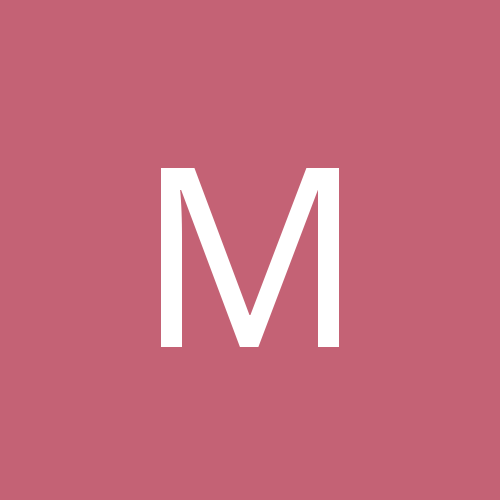 Content count

1,050

Joined

Last visited

Days Won

18
Everything posted by ML6
I have taken my seat at the front of the JJJ hype train.

You called it, except it only took a week. And "idiot basketball twitter" apparently aptly describes some TBN posters.

You are right that there is no point in continuing the conversation. We live in totally different realities and somehow see a totally different player despite the fact that we have watched the same games and have access to the same metrics. For example, you quoting his 3 game averages as if that is meaningful. We know he can put up empty stats; that is not news and has not, over the course of 4 years, helped his teams win. As ?FTW aptly pointed out (and you paid no attention to due to your heightened understanding of basketball that the rest of us lack), we didn't trade Payton because he can't put up numbers on occasion. We let him go because his skillset significantly limits his impact and the team's spacing, which will be a continued issue for years to come unless he experiences a drastic improvement in his shooting. And this doesn't even mention his inability to defend other PGs.

The use of the word "blind" indicates that there have been no facts, stats, or credible evidence presented. Since that has been done ad nauseum, "blind" would better describe someone choosing to ignore that information.

I, too, am impressed by the -- squints -- 73 three pointers he has taken this season (1.5/game).

Beating a dead horse but the guy's resurrection has been insane. The best sequence I've seen from him thus far was early in the 3rd quarter he got separation from his defender with a quick behind the back dribble, then let defender fly by him with a nice pump fake, kicked out to DJ for a wide open 3. Next play got into the lane, assessed defense, used his eyes to move defenders, no-look dish to Biz wide open under the hoop for a dunk. Don't know if it's just confidence or established role or knowing he can't get benched due to depth or all of the above, but he didn't have that situational awareness a couple months ago. Now he belongs.

Really just doubled down on that one, huh? You don't have to, you know. This should do wonders to dispel the growing evidence that you're annoyingly arrogant.

The superiority complex is getting old. Just have a conversation with people. It's not a big deal to think your opinions are correct, it's a big deal to think you're infallible. Disagreements are parts of an online forum -- that's part of the fun. It's not fun when you consistently become an ass about it despite having a poor track record. Just accept that you can be wrong occasionally. ****, I totally wrote off Mario and am eating crow now.

Came for the misguided Jennings/Holiday views, stayed for the pretentious, arrogant, grandiose self-indulgence. That was a fun trip down memory lane. My sense is NOT common lol.

Remember when Murphdog told me then-rookie Jrue Holiday was better than then-recent all-star Jameer Nelson? So, for those keeping score: hated 2008-2010 era Nelson, loves 2015-2018 era Payton. Try making sense of that.

I just think hindsight is so strong. No one saw Mitchell being this good or else he would have been taken sooner. So saying that there won't be anything like him outside pick X doesn't really make much sense because he clearly wasn't a "can't miss" guy until he was.

Or Smart, or Mudiay. Payton was not alone.

This Elfrid discussion is a circle.

Anyone ever have these odd instances where whenever you watch a certain player it seems like he never misses or always misses? And not just against the Magic? Like, until that 3 a few minutes ago, I feel like I never see Snell make one. Somehow was the same way with Korver on the Bulls many years back. On the other hand I rarely ever saw Caron Butler miss.

Mario, forgive me for all my past transgressions.

Are you one of those people who thinks there's a deep state FBI conspiracy? Because that's a similar case where all facts/evidence point to the contrary but a faction continues to believe it and won't listen to reason.

So I was listening to David Griffin's XM show on my ride from Windermere to Gainesville and hour ago, and it's no wonder why teams makes terrible deals sometimes. Maybe they're just as bad at scouting other teams' players as we are as fans. Griffin liked the Suns picking up Payton because they grabbed "an incredible defender". That's a former championship GM. Describing a player in the exact opposite way of the truth. I called in to comment and held for 45 minutes before hanging up when they went to their 2nd 'special guest' without taking any phone calls.

Which would've been fine if he had said "Payton has the potential to be a solid defender". Calling him one now is patently false and misleading.

I know the National guys can't watch every team in depth but O'Connor referring to Payton as a "solid defender" in his article will just drive more "lolz Magic gave up another player too early" BS.

Facts and numbers are scary.

This is where i would ask fan for too long if he even watches basketball, but that seems petty.

He's just piggybacking off of Isola's tweet probably.

6th pick Marcus Smart couldn't get a first. 4th pick Tyreke Evans couldn't get a first. It's not that unusual.

One of you hates this deal because by shipping off Payton we start a better PG and therefore won't tank as hard. The other hates the deal because we didn't get enough for Payton and now we're going to be fully tanking.