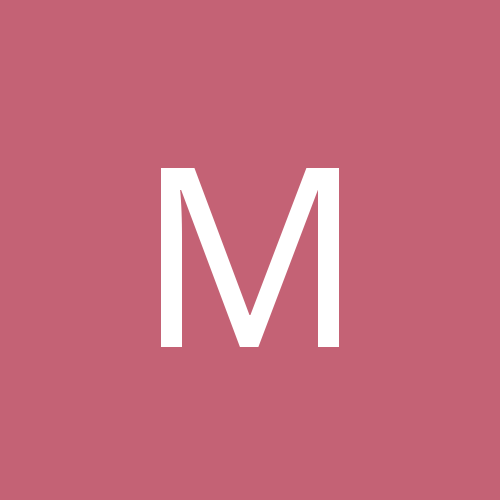 Content Count

2,718

Joined

Last visited

Days Won

43
Everything posted by ML6
A first round series against Miami would be amazing. They'd probably beat us but their fans are terrified of us because of recent results and how well we match up. The major downside would be how many of their fans would crash our home games though.

It's either really great or really bad that Fultz is already our best player, and I can't decide which.

I'm glad I missed this one. Let me get this straight: we were down 11 to start the 4th, rallied to take a 91-90 lead with under 5 minutes left, and then lost 109-95? We were outscored 19-4 in crunch time?

Had no idea that Brandi Chastain and Kerri Walsh went to Aaron's high school. Two top tier Olympians and a top-100 NBA guy from the same school can't be all that common.

I'm somewhat worried that it's a playing in front of friends/family effect

I'm really hoping Aaron's strong week isn't just due to playing in California in front of his family. SAC -- 19 & 9 on 8/16 shooting with the game winner LAL -- 21 & 6 on 7/12 shooting with multiple highlight plays LAC -- 20 points on 8/11 shooting (4/5 from 3) Would be amazing if he was starting to find his rhythm instead.

Gonna be ugly. Fultz is the only PG and Evan is questionable. Ross going for 60.

Look forward to watching this recording in the morning on my off day. No matter how hard I try I can't stay up this late anymore. I'm washed.

Not aiming this at you specifically bc I don't memorize people's individual Fournier views, but there is a large contingent on here that clearly wants to move on from Fournier strictly for the sake of trying something new. And that group ignores that Fournier has been an above average SG this year whose production won't be that easy to replace. So in the context of trading Fournier for Bogdan, I just hope people realize that that's pretty similar to resigning an older Fournier. You're not increasing our ceiling at SG.

Yeah I was just digging at Philly fans who say that Fultz is doing "nothing new", while they ignore that his stats and efficiency are up in every category. They're kidding themselves to feel better.

Philly fans would have you know that actually he isn't doing anything new at all.

Yoooooooooo I just pulled up an Earl Clark highlight and there's a lineup of Chris Duhon / Von Wafer / QRich / Clark / DANIEL ORTON out there. Phenomenal

Haha and yet every moment he was on the court felt like the possible beginning of something great.

Signing a guy named Clark makes me remember how invested I was in Earl Clark being good. The untapped potential with that guy. Alas.

If most people don't want to pay to keep Fournier, why would we want to pay for Bogdan who will be due for a big contract in restricted FA?

Bjelica is 31. Dedmon is not Bamba's ceiling (if he is, god help us). Bogdan is statistically similar but worse that Fournier this year, and having them both is redundant so we'd need a separate deal for Fournier.

It's nice to miss a game every now and then because the final score is the final score and you don't have any resentment for how it happened. haha

Denzel Valentine is the single worst player I've seen on an NBA court this season

I just watched the recording this morning bc I couldn't watch last night. And now I'm catching up on tweets and apparently Cliff highlighted Vooch getting fouled on that late post up as a turning point? Like yeah maybe he got fouled but cmon man. The reason we lost was bc you needed to blitz Booker in the PnR on the first 3 to make him give it up and force someone else to beat you. Didn't happen. Then, recognizing Booker is feeling confident and clutch, someone needs to step up and meet him in transition bc you know he's going to pull up. Didn't happen. Miss me with this "there was a foul" BS. You didn't execute properly.

That was one game for 47 minutes and a completely different game for the final minute. I'm not a huge Vooch guy either but he hit two clutch 3s in the final 3ish minutes. Is he really getting this much flak for the late post turnover? Fultz's turnover was way more damning.

I would love to get JJZFL's take on this because he is a physician and I am not.

Aminu was initially going to go with a non-operative approach but then had a setback of some kind and went with surgery. Having surgery wasn't the initial plan as I understand it. If Isaac's injury is grade 3 (which again, it might not be -- I am just concerned for the reasons I have laid out), then earlier surgery (within 3 weeks) seems to have better outcomes per the articles I've read so far. But as Fultz4thewin has mentioned, opting for a non-surgical approach in the setting of a complete tear in a professional athlete seems very unlikely. This gives credibility to his suspicion that it is a partial tear, which obviously would be much better than a complete one.

Ehhhh I know it's my theory so I'm more likely to search for reasons for shadiness but I can think of some... FO not trying to freak out the fanbase that is starting to see the first glimmer of hope after 7 years, not wanting people to worry about the longterm health of a franchise cornerstone, ticket sale considerations, etc. Admittedly, the complete tear concern of mine is solely based on Woj's report of a "severe sprain". That term has a very specific medical definition -- a complete tear. But it was not listed in the Magic PR release or from local people. So if he went rogue with that term, then any degree of a tear is on the table. I just am skeptical that Woj came up with that term on his own without having been told it. I do agree that if it IS a complete tear, it would be odd for him to not undergo surgery. Although literature says some Grade 3 (severe) LCL tears can be managed non-operatively, but really only if there isn't instability.

Here's an analogy to how the Magic are presenting the injury. Let's say you pull into the parking lot and you and whoever was in the passenger seat get out. They slam some part of their hand in the car door. You look over and they seem to be grabbing their ring finger. It seems pretty bad. You take them to the hospital and after a little while you're given the following information: there was a severe phalangeal injury, but the 1st, 2nd, 3rd, and 5th digits are fine. In this scenario it would be pretty obvious that the ring finger was injured, as that's the only one left. That's the same thing in Isaac's scenario. The LCL/FCL is the only major ligament left, and it's located in the posterolateral corner where the injury is.

I'm going to sound like a downer to those who read the end of the Wizards thread, but that one is about to stop getting traffic so I'll give my 2 cents again here. I think JI either tore or severely damaged his LCL (aka FCL). The press release from the Magic omitted mentioning that ligament, but they said the ACL/MCL/PCL are fine. The LCL is located in the posterolateral corner of the knee, which is what is damaged per the report. I think to make people not panic, they just left it as "posterolateral corner injury". That is far more nebulous and non-severe sounding to people as opposed to "LCL tear", which would have people freaking out. The more I think about it, the more I am convinced that the wording in the press release is intentional for those purposes. It makes too much sense.