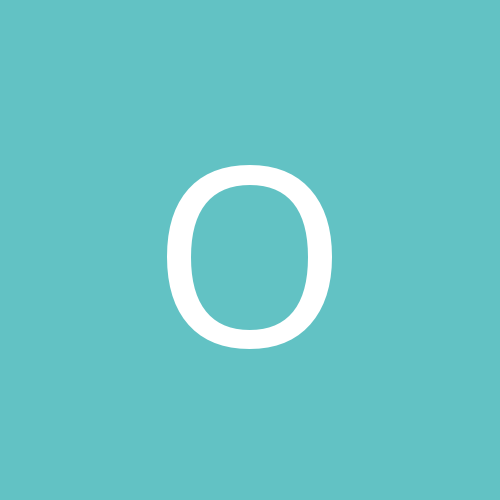 Originalticketholder
Members
Content Count

1,053

Joined

Last visited

Days Won

10
Community Reputation
134
Excellent
About Originalticketholder
Rank

Advanced Member


Birthday

11/21/1952
Profile Information
Gender
Location
Interests

basketball especially Magic, Ohio State, golf, scripture, reading
We were in a win/win situation. But thanks to Toronto we won overall. It ia always hard to measure intangibles vs skillset. Suggs has won everywhere he has gone. He has a winner mentality. Not many rookies say that the will make those teams "pay" who do not draft them. He has that inner confidence that stars have. No veteran can teach him that. Just like Ja Morant and Trae Young excelled early I think Suggs can too. Doncic was pick 5 so perhaps Suggs at pick 5 will be our star.

As Jalen said, He would make those teams who did not draft him "pay" for their mistake. This guy has attitide and just a 2-3 months ago was listed as the #2 player in this draft. When we ended up at 5 I thought no way we could get this guy. He is a winner. Thank you Toronto and Cleveland. We have a star.

We are definitely getting some good players tonight!!! May not even all be the ones I personally want but there are really good players pretty deep into this first round. I hope it is three first rounders. I am excited for tonight and for the future of this team. Go Magic.

Absolutely love the pick at #33 (including the nickname). This may be one year we get a solid contributor with our second round pick. Above a good draft but probably means Carter or Bamba are on the way out.

To me the only way to determine who is better and who is worse is on the court itself, giving meaningful minutes for development and evaluating based on performance. I do not think this was Cliffords strength. It appears this is one of Moseley's strengths and I hope it is. I really like the makeup and potential on this roster and think we should use this year to see what we have. Having said that if we are overvaluing anyone my first pick would be Bamba but I would make this year his make or break year.

But an even bigger recipe for disaster is keeping players/getting players who are worse than the ones you trade away. As far as this roster is concerned can anyway say, with certainty, what we have? I do not think it is unreasonable to give this team a year to determine who plays better with who, what chemistry works better. I would like to see these guys play together, we may have a dynamite roster already. I see an incredible 2nd team in the making. It will not be done overnight but the talent on this roster (after the draft) is pretty darn impressive. If we find that "superstar", that guy that will score when needed there are lots of good players we already have around them. We can and always should consider offers but not one sided offers (unless we are that one side).

At rhe start of this discussion my point was that picks 1, 2, and 3 lead to more championships than all other picks in the history of the NBA. True To further prove that statement and negate your final statement in the last 41 years of the NBA, the NBA champion in those years had a pick 1, 2, or 3 on their roster and, in fact, in every one of those 30 years it was that teams original pick (all different teams and no duplicates), So in approximately 75% of the NBA champs that team had a pick 1, 2 or 3 pick that THEY picked. And free agency started in 1976. When teams treat their players well, those players tend to stay. On the Kyrie scenario I could ask the same questions. What did LeBron do before Kyrie--Nothing until he moved to Miami to be with two other superstars. LeBron does not win the 2016 tit;le without Kyrie as much as Kyrie does win that title without LeBron so tanking in 2010 to get Kyrie did work. Not Rocket Science to figure that one out. I do not like tanking but if I were an NBA owner and having a bad season/injury season and I was a middle of the road team and knowing picks 1, 2 and 3 would help my team become better I would not focus on how many wins I chalk up. I would put a plan in place to help my team for the future. I think that is what Weltham/Hammond did this year and hopefully will result in a fantastic Magic future. Too bad we did not get pick 1, 2 or 3 but 5 and 8 (get them right) might be just as good.

100% Agree on keeping Chuma and what he brings. I hope we give him a chance. Same for Hampton especially if he is 6'7". Same for Anthony. I hope we give all our players the opportunity to improve under Moseley. How many times have we traded away players who got better elsewhere. Clifford was not going to develop our young guys. God knows who are the best two at 5 and 8, I just hope we get it right. I have been a fan of Barnes over Kuminga at 5 but he will probably not be there. We need shooters and 8 is too high for Kispert but not Bouknight (two best shooters it seems but I heard he is now rising. If we stay at 5 and 8 Barnes and Bouknight would be my picks. I love Ross and his game but if we pick at 5 and 8 I am talking to all teams after 8 about him. I am talking to the Warriors if they do not make a big trade (7 and 14 and Wiseman for a "star" type player) for what it would take to get #7. (We probably do not have the assets. I love the depth of our roster of young players. They will all have value after this next season for future trades if they do not fit. I am even llokng forward to pick 33 where we may pick up a contributor with the right pick. If we keep Ross I like our second team.

You missed the point, especially the 2nd sentence. It is pick 1, 2, and 3 that are important since that leads to more NBA titles (superstars if you wish) than any other combination. It may not be their origninal team but it is their original draft position. Before FA, this was the norm on how to grow a team and it has not changed much, So you want to have picks 1, 2, and 3 in your down years. Our greatest years were not McGrady years but were Dwight Howard (#1 pick) years when we finally put other star players around him. BTW we would probably be tied on teams who won with 0 superstars vs teams that won tanking. I go all the way back to the 1978-1979 NBA champs Seattle Supersonics for the last team with 0 superstars and the 2011 Cleveland (tanking) Cavs (getting Kyrie Irving) and winning a championship (after LeBron comes home before leaving again) in 2016 as a 1-1 tie. Other than that give me my superstars to win titles. My statements are never absolutes but are borne out by the facts. I am not a fan of tanking but Silver's clown show lottery (for what appears to be PR and self esteem certainly not h fairness) does not deter it, in fact may encourage it worse. Tanking did in fact work for Cleveland in 2011 (26 losses in a row) helped them get Kyrie Irving and when combined back with LeBron got them a title. I learned a long time ago never to use the words "No example", 0% success", or "does not work" since all it takes is one example and your argument is shot.

You missed a lot of exceptions. Granted these picks may not have won a title with their original team, and yes you cannot win with only one superstar, you definitely need 2 or more, but that does not diminish the value of pick 1, 2 and 3 . Allen Iverson, Anthony Davis, Shaq, Magic (a little over 40 years but worthy to be included), James Worthy, Deandre Ayton (probably this year)--Phoenix was a tanker, Ralph Sampson, Mark Aquirre, and Patrick Ewing (1st round picks). Let's put Markelle Fultz in there (just hoping). #2 picks have not been as lucrative unless you got Kevin Durant (multiple titles), Jason Kidd, Alonzo Mourning, and Gary Payton. #3 pick really good obviously due to the GOAT Michael Jordan, Pau Gasol, Al Horford, Grant Hill, Kevin Mchale and a slew of other good players. So #1, 2, and 3 picks set up that first superstar way more than any others do. Tanking teams in the playoffs this year--Philly, Phoenix, Dallas, Atlanta, NY Knicks, Memphis, and Wizards (Beal/Wall years). And Cleveland's tanking definitely got them titles. In the old days you drafted to your success and titles, Now with the "game of chance" draft (if the opportunity presents itself) you tank yourself (and hope you get lucky) to success. (where would Dallas be without Doncic) Tanking worked for Houston and Detroit (big time) this year and did not favor us (even though 5 and 8 will be good players but just think if our tanking got us Green at 3--how happy wpuld we be) or OKC (even OKC's tanking is isn the future--16 or 17 first round picks in the next 6 or so years). So, yeah tanking works, just not in every case.

Tanking will always be apart of the game but it is just different now. Now you just trade away all your good players or sit your veterans (due to injury--wink..wink) and lose. Every team knows that pick 1, 2 and 3 increases your odds at getting a star player to get you out of the lottery faster than any other way. Detroit and Houston are not apologizing for losing all those games. It does not always work out but percentage wise it is the best move. It worked for Houston and Detroit this year but not for us and OKC. Even the intro of the Draft lottery called the lottery what it is....."a game of chance." In a game of chance you do what you have to do to increase your odds of winning. So, yes, tanking does work just not for every team but only those that that get lucky.

If we get to pick 5 and are not sold on Kuminga and Barnes ( I see a case for both but after reading 3-4 different analysis's I am trending to Barnes as the one with a higher ceiling) how is this for wheeling and dealing in a deep draft. Send pick 5 to OKC for picks 6 and 16 and then send pick 6 to the Warriors for 7 and 14 so we end up with 7, 8, 14, and 16 (two guards at 7 and 8 (two of Mitchell/Moody/Bouknight/Johnson) and BPA at 14 and 16. Even if we end up in the lottery next year we are now set at guard and next year's lottery is a heavy forward, light guard draft. Would take a lot of bluffing and poker face mentality and knowing/speculating OKC's mindset but I see Warriors as the easier sell.

Or if Cavs like Kuminga we pull a Dallas and give them #5 for # 3 and next year's top 4 protected first round pick.

Good he should be. Does no good if owners do not voice their complaint over this screwed up system.

Three years of this new system and three years two or more teams who were in the top 4 get picks in the top 4. Does not take a rocket scientist to realize you have a broken system. Silver (Aka Pennywise) the clown will not fix it though since he desires entertainment not fairness. Having said that there are 2-3 guys in pick 5-10 who will make a difference in this league. We just have to get two of them. I was hoping for a great shooter with the first pick and at #8 best player available. I still keep both picks and do my research. Kuminga/Barnes/Mitchell/K.Johnson/Moody/Bouknight/Wagner. Tankathon has us taking Kuminga, Wagner and Boston at pick 33. It may not be exciting but we will be adding more talent. Even though we got screwed biggers loser to me are Chicago and OKC.. We can hope LaVine does not resign helping that pick in 2023 be a lottery pick.