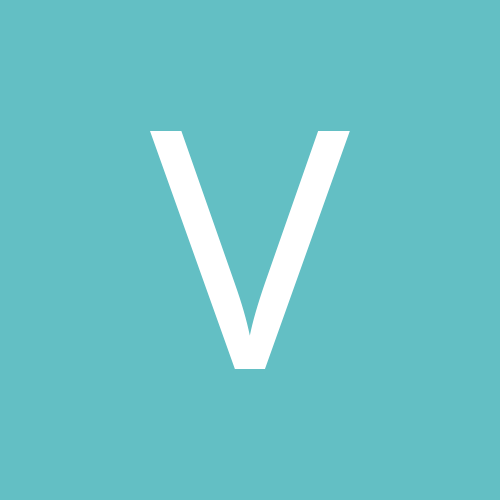 Content Count

143

Joined

Last visited

Days Won

5
Community Reputation
38
Excellent
Recent Profile Visitors
The recent visitors block is disabled and is not being shown to other users.
It's a toss up between Chet and Trae for worst hair in the league. Poor Trae looks like he sprays it on before warmups.

Agree DM sounds a little butt hurt tbh (crying that everyone was there to see PB). DM claiming he's the "Real #5"....Who the hell does he think he is Johnny-5? If PB has that much real estate in DM's head at 19, I can't wait to see what happens as he develops.

Interesting read on JI. First time hearing he needed minor surgery to repair a hamstring shortly after we shut him down for the year. https://orlandomagicdaily.com/2022/08/07/light-end-tunnel-jonathan-isaac-orlando-magic/

https://kingjamesgospel.com/2022/07/27/cavs-sign-and-trade-with-magic-could-get-collin-sexton-paid/amp/1/ Thoughts?

Lmao! That's a little harsh. I took it more as percentage wise Bamba is our best 3 point shooter. Since Bamba is a pure catch and shoot guy and won't be asked to create his own shot, the ball in Bamba's hand to hit the game winner should be an open 3. I've said it before and i'll say it again, I don't understand the level of hate for Bamba on this site. Big's take longer to develop and he was slowed by injury/covid. He's already got elite traits (Interior defense and 3 point shooting). You just don't let that kind of talent walk out the door without compensation. I know we have Carter but if you were looking for an ideal pairing next to Banchero, Bamba would be that guy. He can space the floor and is an elite help defender/ shot blocker in the paint. Let's give it time.

Thanks TreyMachine! I've actually been on these message boards for a LONG time. Way before the Jareth and Chicken finger basket days. When the boards moved over here I lost my original username and didn't really post much until recently. I live in the Orlando suburbs and was a 10 year ticket holder before getting burned out the strike shortened season. It may be time to renew! I'm sure we may not see eye to eye on everything, however I really enjoy other peoples opinions and I'm thankful we have so many members who bring incredible knowledge and expertise to these boards. It's amazing you brought up Ben Gordon as I was going to use him as an example, I actually looked up his stats but didn't mention him in my post. I probably should have as his shooting percentages were similar on less usage because he wasn't the undisputed option in Chicago. You are absolutely correct though, Ben Gordon brought nothing besides scoring to the table. I would also make the stretch that Evan Fournier is DM lite. What did we get for him....2 second round picks? We should mortgage the future for DM - a rich man's Evan Fournier? Respectfully, that's a hard pass for me.

I guess everyone sitting has lead to zero interest in the summer league. We had a game today and not one comment here...lol. What's everyones thought on who accepts our two way contracts. Schofield has been extended an offer but has yet to accept as he's waiting to see if he gets another offer. I see him accepting and us signing Justin James to the other. I was leaning Kuhse as he looked really good the last few games. He was able to break his man down and finish at the rim, shot the 3 well, created for others, and played solid defense.....until Charlie Moore ate his lunch. Perhaps he still gets invited to camp.

I just don't view DM as a superstar. He is who he is at this point, an all-star and great scorer but he has zero impact on the rest of the game. To me a superstar can impact the game even when his shot isn't falling. Some people actually view him as a second option and perhaps that's why he's struggled to carry his team deep in the playoffs. It would be nice to have his offense however not for his "superstar" asking price with his defensive liabilities. We've just moved on from the Vuch and Fournier matador defense, why do we want to go back? Perhaps a real superstar will come available and we'll have the assets to pounce.

Exactly! We can't be so quick to abandon the rebuild. No doubt the proposed trade would do exactly that by packaging all of our draft picks. The Ibaka trade was a perfect example of us doing exactly that. We gave up Oladipo and Sabonis. We need to continue developing our guys and have a better understanding of who they are and how they'll fit with our HEALTHY team before trading them, it appears our current management understands this by basically running it back. Moves will be made but we shouldn't rush the process. If we find ourselves and/or Chicago in the Lottery for next season's LOADED draft perhaps we can use our assets to move up and grab our missing piece after evaluating another year. I'd much rather do that than trade for DM, perhaps the 2 year contracts we just signed is signaling our management intend to do the same thing.

An alpha combo guard that doesn't take accountability for poor shot selections, doesn't create for others, who was drafted to be a great defender but is either too lazy or not interested on that end of the court. I just don't see him as that missing piece that's going to propel us in to championship contention. He was never able to get his team past the 2nd round and much of that was on him! We'd give away all our depth and future draft capital and be stuck in mediocrity for a rich man's Cole Anthony. Why not just stay the course and see how we continue to develop with our asset's? Mitchell was rated as a bottom-20 defender in the NBA by FiveThirtyEight's RAPTOR. https://www.sltrib.com/sports/jazz/2022/04/23/andy-larsen-donovan/

I love Houstan's energy on the both ends. Seems to really compete on defense and understands how to play off the ball. He's really seemed to struggle with his shot lately though, I hope he gets that ironed out because that's probably his best chance of sticking on our current roster.

My thought's exactly. I'd even say Simpson outplayed Cannady. Both Kuhse and Simpson seem to be able to run an offense and play defense something Cannady hasn't. Simpson will need to bury that hook though, it's UGLY!!!