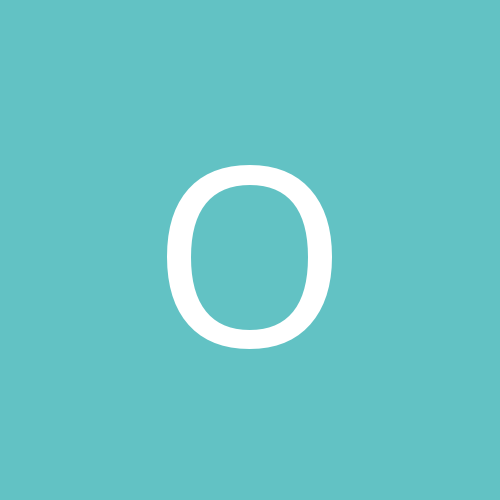 Originalticketholder
Members
Content Count

750

Joined

Last visited

Days Won

5
Community Reputation
89
Excellent
About Originalticketholder
Rank

Advanced Member


Birthday

11/21/1952
Profile Information
Gender
Location
Interests

basketball especially Magic, Ohio State, golf, scripture, reading
I agree. He is flying under the radar and can help someone. A basketball pedigree and too good of a shooter to be ignored.

I do not have stats but I thought I read somewhere Iwundu is ranked as the #1 defender at his position/s. Now adding a little offense to that defense and we have another piece to the puzzle. Patience is a virtue which I never have enough of, especially after the last 6 years. lol

Just another good reason to hate the Los Angeles "tampering" Lakers. Small market teams starting to get it and voicing their concern to the clown show at the NBA offices as article below states https://www.hoopsrumors.com/2018/12/small-market-gms-upset-nba-wont-enforce-tampering-rules.html And the president of a team (aka..Magic Johnson) should not be allowed to interact with the star of another team (aka Simmons of Philly) to exhange idea's (like his future team which I am sure Magic "tampering" Johnson would not do??????) whether the clown show says that was not tampering or not. Hoping we keep our momentum to make the playoffs and rooting for every team playing the Lakers and they do not make the playoffs. I think that would be the first time in a long time LJ is sitting during playoff time. That would mean you too, Kyle. Oh, and Kyle if the "tampering" Lakers trade for AD you are probably going to be playing in a city where you get no publicity. That would be justice. Just hope it is not Orlando because, don't look now, you would have to have to sit on the bench behind our "no publicity" up and coming stars. AND hoping the Lakers strike out with all their FA targets this year. Justice would win again.

Excited at the potential as were Weltman and Clifford. Loved the comments from both that there was virtually nothing he could not excel at. Pretty much sums up his NBA bio by every pundit before the draft. Looks like Markelle was not going to put a time frame on when he comes back which is probably good. I got the impression it would not be this year. I would loved that question to have been asked and what % of his of his shoulder was healed. Thought the media was on their best behavior and appeared to be "walking on egg shells" in their questioning. Markelle was impressive with his answers to the questions and I hope his rehab is successful which he seemed to indicate was happening. It was obvious, even though their answers were subdued, that Clifford and Weltman cannot wait to get him on the floor.

Don't leave out Iwundu who is having a fabulous defensive year as well.

Nice to be talking about adding depth and drafting to be able to hit on someone.

I will throw a name out there who declared last year but went back to college this year. Mike Daum of South Dakota State. Would be a second round selection as his name is not even on Tankathon in the top 60. A definite shooter whose 3 point % is down a bit this year (career average at >40% on 6 tries per game), FT % in the mid 80's. solid rebounder. If he is 6'9" and 235 pounds as listed he could turn into a solid role player. He is a gamer, a gym rat, a worker on his game, constantly trying to improve. His mom was a BB player and the story goes he had a BB in his hands at 3 y/o. Obviously competition is an issue but he kept SDS (27 points, 5-10 from 3 point land) in the game against a good Ohio State team last year in the tournament. With our need for shooting he might be able to help.

FO starting to silence all doubters on their vision for this team. I did not want to lose Vuc and Ross for nothing this summer and we still could but I am starting to believe this FO will resign them. Just hope that does not slow down the development of Bamba who could easily make the kind of jump Isaac has made this year. I think Bamba looked better and more ready this year than what we saw of Isaac last year. Video of Fultz was great. If he gets his shot back we have a creator, someone who can drive to the basket and a PG that will make our big guys even more dangerous. With the above guys, add another quality first round pick this year, develop Frazier like Iwundu....etc. Looking like we have a very bright future.

Front court play, specifically Isaac, both on offense and defense, is the biggest change I am seeing. Can he keep this up the rest of the season will probably determine our fate. I will be the first to say I never saw Isaac getting to this level this season at all. Thus I thought no chance at playoffs. Now I am cautiously optimistic even though the odds are against us. The great thing though is we are getting a glimpse of Isaac and what he can do, and he will only get better. If, and a big if I know, Fultz can recover, and what glimpses I have seen of Bamba in his rookie year playing well, I am starting to believe in Magic again. Been a long six years but I like what I see.

He needs to continue to be developed. I still think he can be a 3 in a 4 or 5 body. If he can develop his shot and his handling of the ball over the next year or two he can an all star player. He has defense down already. Confidence should grow along with his game. He was the right pick ahead of DSJ and we are seeing it earlier than I thought. Similar focus is to develop Bamba so he can make this same kind of leap next January. Then we have something. And I am optimistic Fultz will flourish here with our young core. How good can these guys be with a real good, possible all star PG.

My hope, as I would think for all of us, is that they now have the diagnosis correct. If so we will have an all star player that we just traded for. Because if diagnosis is accurate, treatment and prognosis for recovery are very good. Not talking to ex shooting coach not a concern for me because as a golfer I watch the pro golfers change their coaches all the time with no impact. I am sure Fultz was frustrated and felt he needed a change. Hoping Philly had this one wrong and we are the beneficiary. About time for a break for us.

What an incredible young core of players we have. Will be fun to watch them develop. As the poet Alexander Pope wrote "Hope springs eternal". Today we got hope and lots of it.

Here is what we just got. Off the chart potential. I may have missed it but did Fultz make any comments about the trade yet? http://www.draftexpress.com/article/markelle-fultz-nba-draft-scouting-report-and-video-analysis-5832/

That would be a double win. According to ?4TheWin (and the rules of the NBA I believe) we can resign Ross anytime. Since we did not trade him, hopefully meaning he is in our future plans and hopefully to be starting SG, should we just not resign/extend him NOW?

Then we May need new assistant GM's soon.