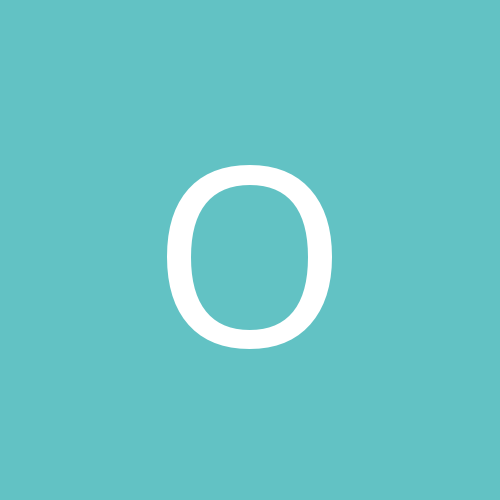 Originalticketholder
Members
Content Count

1,062

Joined

Last visited

Days Won

10
Community Reputation
133
Excellent
About Originalticketholder
Rank

Advanced Member


Birthday

11/21/1952
Profile Information
Gender
Location
Interests

basketball especially Magic, Ohio State, golf, scripture, reading
If I count correctly, after all the FA signings we have 15 players under contract. Isn't that the max? That only leaves two two way contracts. Caleb Houston remains unsigned? I know the chatter was he would be a developmental player but his 3 point shooting would be what we need. Is he relegated to a 2 way contract?

And now the real experiment can begin. Are we the only team in the league with 6 players of 6'10 or better? What would your 6"10" (give or take an inch) lineup look like? Here is mine: PG Franz Wagner SG Jonathon Isaac SF Mo Bamba/Bol Bol PF Paola Banchero C Wendell Carter Jr./Bol Bol

Looking at the DOB's we have achieved Weltman's goal of veteran players and avoided him making a comment on "being too young". His medication for "youngitis" must be working.

Suggs has not been approved medically to play in the summer league so he is still recovering and should be recovered in time for the season at the last update. I am kind of surprised Wagner is not on the list.

Certainly not from a winning perspective yet but their national image is not a negative, a nothing and an HOF'er can easily respond.."you do not know the game, I played it". Just read an article yesterday (and yes, it was just an idiot's opinion) on how we were losers (OKC, Detroit, and Rockets winners) in the draft last week, that we are a bad fit for Banchero and his development because everybody fails here or thye leave to be successful. That we are a black hole for players and success. I am not sure Shaq is the answer, obviously winning is, but we need an image change to gain respect and he can do it faster than our current owners and FO.

Exact kind of thinking/questioning that, as good as our future looks, it would look that much better if DeVos's sell the Magic to Shaq with DS running the show. Can't believe Isaac not mentioned. Anybody think Isaac, if healthy, will just roll over and hand the first team position to Banchero. I hope it is a war. Weltman and Hammond being the face of the franchise just not cutting it. I apppreciate what the DeVos's did in 1989 and now they can net about $1.5 Billion. Even getting Banchero did not move the meter much with how we are viewed. As a franchise we are just an afterthought. The persona/charisma of Shaq as owner cannot be duplicated and could jumpt start the PR of the MAGIC. And could be a conduit for helping to attract free agents. You think a FA would be more impressed talking to Shaq or to Weltman/Hammond? Hoping the DeVos's see this as a positive for the MAGIC franchise.

This guy is a franchise type player. No debate on #1 next year. I can see why Power Ranking has us at #27 but IF we are healthy they are "brain dead" with that ranking. I still remember the 2020 Covid playoffs at Disney. We were NO #27 then. Anybody else remember how impressive/dominant we were before Isaac's injury. Fultz and Isaac were magical. OK so we lose Vucevic and Fournier and add Suggs, Wagner, Carter, Anthony, Okeke and now Banchero so which team is better if Fultz and Isaac are healthy? If Fultz and Isaac are magical again, Fultz and Banchero can be lethal. I know it may take awhile but this has the potential to be a nightmare for other teams. I read Banchero might be able to play some 5. Isaac, Banchero, Wagner and Fultz at the same time....Good luck NBA. If by some streak of incredible luck (unlikely since I think we are playoff bound) we get pick #1 we will win an NBA title or two or three.

Thank you for that last sentence. I, like so many of us, were duped by the media and even the Magic, that Smith was the best fit for the Magic (best three point shooter (which we sorely need) and best defensive player) so Banchero came as a surprise. As Bilas said draft night there were 3 #1 picks. So we got one of them and a very good one. We are now a better team after Thursday night. How good we will be is up to Moseley and our management development team. In fact we are a team with one of the best rosters (potentially) in the NBA. A team with 2 #1 picks, 1 #5 pick, 2 #6 picks, 1 #7pick and 1 #8 pick. Add Okeke and Anthony along with RJ and we have a very good roster of 10 young players. (not even counting Ross who could be really good with the rest of these guys around him--glad he was not traded). Chemistry and development/improvement will have to now be the primary focus. And we have two first round picks next year. But this front office always leaves us head scratching. We did get a great pick but did not, for all our posturing, turn that into anything but a great pick. Trading that second round pick for one "6", yes "six" years later (plus cash--hope it was a boatload) for a pick that has to be in the top 5 to match what we had, and I do not cuss much, is a "WTF". Laker front office probably was saying "Hey, watch what we do to the Magic?" and did it!!! Not sure if Weltman's infection disease of "youngitis" requires treatment at this point. Perhaps the good point is that if we kept pick 35 we would all be debating "what were you thinking taking that guy at pick "35" so we were spared. Even yesterday and today as other teams are signing players to two way contracts and summer league rosters we are twiddling our thumbs. (i.e. a poor man's Jabari Smith Jr was Dom Barlow (who we worked out I think), a SF was signed by the Spurs). Too young?????? Bad scouting?? Other teams are aggressive and manage to do these things. Not us???? Having said all that we have a good roster despite not being aggressive (do not bring up the Chicago trade because that fell in our lap not anything we inititated) this is not just nit picking. On draft night announcers praised the Warriors on how they draft and manage their roster. Other teams entered into their dialogue at other times but not us.. We never do. And what are we going to do with our FA money (only one of five teams that have money to spend and we have the most--+ $27,000,000). Will we do anything? Even if we do not want to get a player then taking on bad contracts can net a team more assets (Memphis and New Orleans pre-draft rade last year.). I would guess we do nothing which is what is so frustrating to me. I just do not see this FO as being elite.

Biggest question for me What does this mean for Isaac, all pro-defensive selection?

We were in a win/win situation. But thanks to Toronto we won overall. It ia always hard to measure intangibles vs skillset. Suggs has won everywhere he has gone. He has a winner mentality. Not many rookies say that the will make those teams "pay" who do not draft them. He has that inner confidence that stars have. No veteran can teach him that. Just like Ja Morant and Trae Young excelled early I think Suggs can too. Doncic was pick 5 so perhaps Suggs at pick 5 will be our star.

As Jalen said, He would make those teams who did not draft him "pay" for their mistake. This guy has attitide and just a 2-3 months ago was listed as the #2 player in this draft. When we ended up at 5 I thought no way we could get this guy. He is a winner. Thank you Toronto and Cleveland. We have a star.

We are definitely getting some good players tonight!!! May not even all be the ones I personally want but there are really good players pretty deep into this first round. I hope it is three first rounders. I am excited for tonight and for the future of this team. Go Magic.

Absolutely love the pick at #33 (including the nickname). This may be one year we get a solid contributor with our second round pick. Above a good draft but probably means Carter or Bamba are on the way out.

To me the only way to determine who is better and who is worse is on the court itself, giving meaningful minutes for development and evaluating based on performance. I do not think this was Cliffords strength. It appears this is one of Moseley's strengths and I hope it is. I really like the makeup and potential on this roster and think we should use this year to see what we have. Having said that if we are overvaluing anyone my first pick would be Bamba but I would make this year his make or break year.

But an even bigger recipe for disaster is keeping players/getting players who are worse than the ones you trade away. As far as this roster is concerned can anyway say, with certainty, what we have? I do not think it is unreasonable to give this team a year to determine who plays better with who, what chemistry works better. I would like to see these guys play together, we may have a dynamite roster already. I see an incredible 2nd team in the making. It will not be done overnight but the talent on this roster (after the draft) is pretty darn impressive. If we find that "superstar", that guy that will score when needed there are lots of good players we already have around them. We can and always should consider offers but not one sided offers (unless we are that one side).