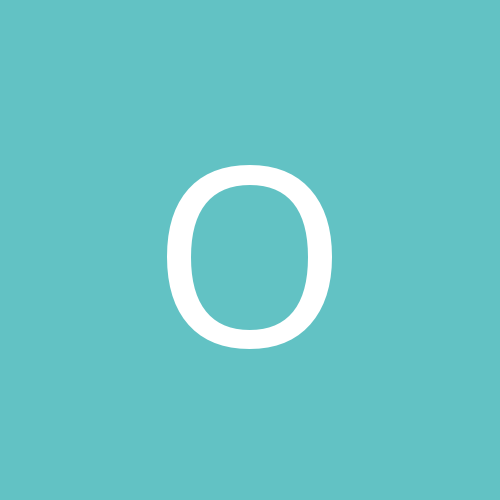 Originalticketholder
Members
Content Count

1,021

Joined

Last visited

Days Won

9
Community Reputation
132
Excellent
About Originalticketholder
Rank

Advanced Member


Birthday

11/21/1952
Profile Information
Gender
Location
Interests

basketball especially Magic, Ohio State, golf, scripture, reading
Too early to say but hoping Ross and Vuc's last year performances do not turn out to be "contract year" performances. I projected us at 2-1 or 3-0 at this point. Good news is that we can say we have room for improvement.

And who wants Bamba traded now?

Defend, Block shots, Rebound, Handle the ball, 3 pt shooter, pass the ball....Am I missing anything? Add in Fultz and here we go!

Dream team this is not. I could see us losing. Perhaps we are playing too many international events if this is the kind of roster we end up with.

I would love to see that Fournier all this year.

So another 2nd pick bites the dust. Maybe we should trade all of our 2nd round picks because we are not very good drafting anyone in the 2nd round.

I would rather see him getting it from Fultz. That way we are keeping it out of Evan's hands and not watching Evan dribble around before passing it off to Vuc.

Hopefully there will be a logical explanation for this debacle. Optics do not look real good for the Magic brass on this one. With who was left on the board at 16, bad research or a gamble should not have been in play. Drafting history of Weltham, based on our draft position, was not rocket science in round 1 and second round selections/trade of draft picks have been nothing to get too excited about. Jury is still out on this staff and Okeke situation not helping the trust issue at this point.

I agree with you and that what we have is not a finished product (and No you do not predict a death wish on him) and it can lead to over evaluation AND under evaluation. Isaac being selected for the USA "Select" team is an honor and hopefully will help his growth. National folks seeing something in him which is a good sign but still not a total picture of what he will be. I read DraftExpress too when he ws drafted and that lack of "killer instinct" or what they described as "passivity at times" had to be fixed (and maybe still does.) At the end they did say if he could get confidence on the offensive end (would come slowly they thought) he could rise to a much higher level. I loved Draft Express for breaking down a playeer's game and before (I think it was ESPN who bought them) they were bought out and their product was negatively altered. But I always knew they were evaluating college players and would miss the boat on some of their evaluations. Here is Kawhi Leonard's. http://www.draftexpress.com/profile/Kawhi-Leonard-5821/ What Draft Express cannot measure is the growth at the professional level which leads to these discussions. IMHO, I sawJI grow in confidence this past year and I hope it will continue. My optimism is based on that and why I think he will prove Draft Express wrong but to temper that optimism, as you mention, is not a negative. You will not be as disappointed as us JI advocates if you are right. The joy of watching rookies develop takes time and patience.

Not just any player can score 16 points in one quarter against the Boston Celtics while both teams are competing for the playoffs. That is not just potential and that is not being desparate. That just proves he does have a chance to be that type of guy. Still will boil down to improving in the right area's, never being satisfied. I could see him being as good, if not better, than P. Siakam and that was awful good tjhis year. Will take a couple years but this was essentially his rookie year, so if he continues to improve next year (got to develop a game in the paint/near the basket) I think we will have mismatch at SF (in our favor) for most teams in the NBA.

That is why it is listed as an area of growth. He showed flashes of that type of game in the summer league last year but his shooting was terrible. It will take time IF it happens. But since he is the worst only one way to go...Up!

For all practical purposes 1 assist to 1 turnover per game. In other words not much. Biut his skill set says something different. Was a PG until his sophomore year in high school. He can handle the ball but has not done so yet. With Fournier dribbling the ball for 15 seconds how can he? lol. JI's growth, since we know he can shoot, has to become twofold......PF as a distributor like Leonard and Durant (and no I am not saying he is either of those two players) and a down low game (like Siakam). With his shooting either one will work and if he does both it will put him in "rarified air" status.

I believe we have the distinct possibility to have two superstars on our roster, Fultz and JI. For sure Fultz has the talent and skillset and this year showed me JI does too. It will take time, and above all, it will take attitude The attitude to be the best, to never be satisfied, to always improve, to know you are the best. That will be the biggest challenge and never comes without putting in the hard work which is why it takes time . I feel pretty good both will do that too. Gonna be fun to watch. And if we can get Bamba anywhere near that discussion, game over!

I did not expect to see Fultz in the summer league even if he could have played. Not even worth the risk if he wanted to play which I do not think he did. He is, and will be low risk/high reward, until he is healthy and plays. I think AG, and to a lesser extent, JI, have been impacted by our low quality backcourt especially at PG. I have echoed your comments on JI being able to post up on smaller players as his #1 option when playing at 3 (imho---his preferred position.) We found out he can hit 3's this year and now needs to add that low post game where he will have a mismatch almost nightly. Don't forget he scored 16 points in the first quarter (16 in one quarter) against Boston in March, if I remember correctly. And this was really his first year. I still think it will take a couple more years to develop that game but it is there. AG not far behind JI on defense. You said it, if Fultz works out the sky is the limit because he will make JI and AG that much better.

I am hoping for your confusion argument because it is perplexing. Easy answer for myself, after being pumped about drafting Okeke and his skill set in today's NBA, is sign Okeke and then Jeffries, to a 2 way deal (I think Magette is the only 2 way deal we have). If there is a medical concern about Okeke I cannot see the Spurs missing that which could void the trade. Or, maybe it is just about the money and the luxury tax implications. Have not heard from Okeke's camp but being the only unsigned first round pick, regardless of his injury, is not good optics. Welcome to the business world, Chuma. We need to get this right, soon!