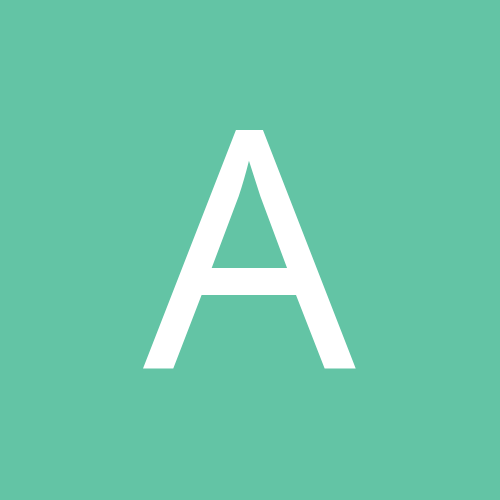 Content Count

19

Joined

Last visited

Days Won

1
Community Reputation
2
Neutral
Recent Profile Visitors
The recent visitors block is disabled and is not being shown to other users.
Would you guys trade a 2nd round pick for Frank Ntilikina? Word on the street is, New York is trying hard to get rid of him. Personally I'm not a fan of his game, but the potential is there, and he fits the philosophy that Weltman and Hammond are pursuing. He's a fantastic defender, and his offense is terrible, but he's only 20 and he's very athletic. I think he's been playing out of position at PG in NYC, and could be a solid 3 and D wing player.

I know its Kyler reporting these things, but I feel like he may be on to something here. All I'm gonna say is that if we take another big man at 16 and guys like NAW/THT/Langford/KPJ are still there, I'm gonna be pretty disappointed. Hell I would almost rather draft Herro at 16, and I really don't like him on Orlando at all.

IF we wanted to trade up for him, what would we have to include? This year's pick plus next years?

I don't think we should trade anyone from the young core to trade up for Culver. He isn't that good to warrant it

Talen Horton-Tucker has looked like an absolute workhorse in the combine. Jalen Lecque is interesting too.

On an elite defensive team, the 20-25 PPG range could be enough for a #1 option

Do you guys think that AG or Isaac is more likely to develop into a first option? This might just be me being a homer, but I truly think JI has the potential to become a 20 PPG guy. He's shown flashes of him doing what guys like Siakam have done.I just remember watching a stretch of JI over a few games in February and March where he turned into this ultra aggressive guy on offense. The guy is becoming a better finisher than I thought he was. He can spin to the hoop and can use his length over defenders. if he can add more muscle this offseason, I think he can blossom into a first option by 25-26.

I don't think he's a WeltHam guy due to his off the court issues but if his trade value is really, really low, then I'd do it

What do you guys think? Should we try and make a run at any of these guys? I think Warren could be an interesting candidate for us.

For me, I dislike them because I really don't like Lowry. Also, their fanbase was extremely annoying and kept giving us backhanded complements after our series. Their fanbase is extremely insecure, and they act like they belong in the upper echelon of elite NBA franchises. Which they don't.

https://www.stitcher.com/podcast/real-basketball-insiders/e/60576232?autoplay=true An interesting podcast interview with Jonathan Isaac regarding this season and the upcoming Summer (starts at around 33:30). I thought it was funny how he talked about Clifford compared to how he talked about Vogel. I love this kid, he has a great head on his shoulders and is going to put in a ton of work this Summer.

This seems to be his main concern. Most SGs in the league (Harden, Oladipo, Beal, EGordon, etc.) are all in the 205-220 lb range. I think a summer working with a professional NBA franchise's trainers and dietitians will help him there. A ton of kids still have baby fat, as long as he doesn't become a Kelvin Benjamin or a Melvin Frazier (dude gained hella weight this offseason so far), and stays motivated, he'll be in good hands

I've been reading up a ton about Talen Horton-Tucker today. His physicals (6'4" tall, 238 lbs, 7'1" wingspan) are certainly unique... Really havent seen a whole lot of guys with measures like that. He plays SG, but seems a little undersized to play it due to his height. He turns 19 in November, he's one of the youngest guys in the draft. He's a tough defender who's offense is still raw, but he's shown he can create his own shot in small spurts of time. I feel like he has immense potential, and that WeltHam are gonna absolutely fall in love with this guy. Would you guys be happy with him at 16?

I think he only has issues with young guys that aren't willing to put in the work as an NBA player. In Chicago, that whole locker room was a mess. Hoidberg was a lame duck, Rondo and Wade were pissed off, and Jimmy sided with the vets. In Minnesota, he was a problem because Wiggins has a poor work ethic, and KAT wasn't a good defender. Jimmy thought they were soft, and he wanted out, since Minnesota didn't want to give him a max. People forget that that Wolves team was top 4 in the west before Butler got hurt (which in itself is more of a concern for me than his locker room issues). In Orlando, he'd be given an extremely young team that fits the way he wants young guys to play. AG, Isaac, and Wes have all shown that they're willing to work on defense, which is what Jimmy wants. And guys like Bamba (who has been rumored to have a low motor) and Fultz could learn a lot from him.

I saw your posts about Jimmy Butler earlier today on twitter, I have to say I would be intrigued. I think he could ultimately bring out the best in our young guys since he can push them. He couldnt do this in MN, but that was because he was working with Wiggins and an incompetent franchise. I think him in Orlando could be good, if we clear enough cap space for him.