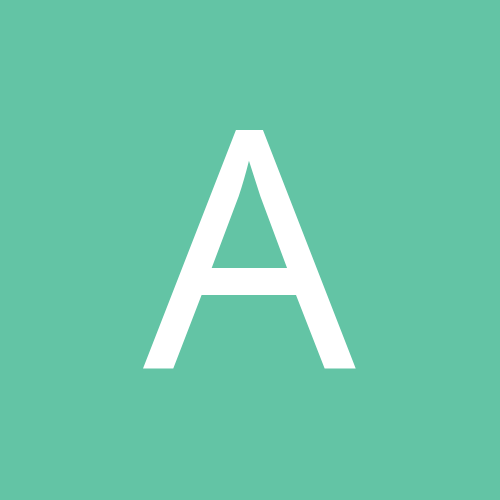 Content Count

89

Joined

Last visited

Days Won

2
Community Reputation
12
Good
Recent Profile Visitors
The recent visitors block is disabled and is not being shown to other users.
I don't think the issue is his game compared to the team's. He's a fine player who I like on the team. The problem is that he's going to enter UFA. for the first time in his career in a few years. And he's a west coast guy. Like you said, guys rarely play for 10 years on 1 team. So if we ARE looking to trade him, it should be while he still has time on his contract. Him as an expiring isn't as attractive given its a very team-friendly contract and he's a net positive player.

Looks like Pat Williams is trying to get baseball in Orlando. As a Magic fan in the Northeast, I'm not aware of the "scene" in Florida. Could this team succeed? Would them and the Rays be able to coexist? Would you guys like an Orlando baseball team?

Jalen Rose talking about Fultz... with an interesting take on AG at the tail end (saying he'll be moved). Such a random thing to add in there... Unless he knows more than we do? He DOES have sources after all, he was the first talking head to say that Kawhi wanted out from San Antonio (at a time where he was ridiculed for saying so). What would an AG trade even look like? I have no clue what his worth is. But I think some realistic targets could be guys like Miles Turner or Brandon Ingram

Vooch has been absolutely ballin' during this win streak. He's playing fantastic defense, he's hitting 3s, he's performing well down low. He said that being in FIBA made him sort of unprepared for this season. Now, he looks like all-star Vooch in just week four. Hopefully he can keep it up. If he can continue to play this well on BOTH sides of the ball, then I'll eat my crow about not wanting him back this year

I doubt that a perennial western conference playoff team starter is happy with being out of the lineup while in his prime. I bet he gets traded in December

I think that JI and Fultz are the only two "untouchables" (and Chuma... to an extent. I wanna see him play before making a decision on him) AG and Bamba are tradeable for the right price I wouldn't have a problem with trading anyone else on the roster though

What are the odds we can develop Chuma into a SG/SF? He would be a deadly mismatch at the 2 and he would fill a position of need.

Din and Harris are nice pieces but if we're looking to trade AG, I'd rather package him for a better player than just two depth pieces

Russell and Cousins are on different teams

This, except we trade AG + Bamba + picks for Brandon Ingram and salary filler and we don't trade for D'lo at all

Never forget the meltdown Magic fans had when we drafted JI over him Also never forget that half of Magic fans thought trading AG for DSJ and filler was a good idea at the deadline last year

I think 45 wins is a feasible goal for us this year

I am so excited to watch our guys this year. This may be a piping hot take, but I'm really not ruling out a trip to the FINALS if EVERYTHING falls into place. Our depth is very deep. Aminu defending other benchs will make us stifling. JI and Bamba look poised for breakout year. AG is becoming THAT guy. Fultz COULD be #1 pick Fultz by March. Evan could bounce back. Do you guys agree or disagree? Obviously this is ABSOLUTE best case scenario for the season but I'm not ruling it out one bit

Is the thing about his agent true? Or just a hypothetical?