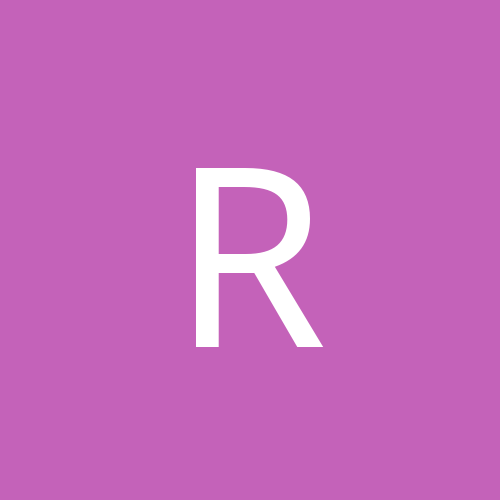 Content count

909

Joined

Last visited

Days Won

1
Everything posted by random
From few months ago, Weltman said this about Frank. To me it sounded like Frank will be here regardless of how this year goes, we have roster to fix before we worry about coach again. Link

We are not in position where making a head coach change will turn things around guys. We tried keeping core together and making multiple coaching changes and we can all see where it got us. We need new/improved roster first before even considering another coaching change.

This is actually a good tanking strategy. NBA cant come after us for tanking if all we do is give our best player the ball more often and let him learn on the court.

We can offer him same amount we could as if we decided to extend him.

If they can do that without making panic moves, should be better than what we had in last few year.

The point they were making is that we are not gonna be making Win-now moves (aka trade for kemba) We are gonna see what we have with AG + Isaac and this drafts pick and build around that.

Always cheered for EP and hoped he would make the jump that would convince us to build the team around him. Sadly we dont have a team filled with shooters that could make it work.

This must be something mental, like he doesnt believe in our interior defense in pick and roll situation, and he just gives up when he sees a pick and roll. Like he has no trust in whoever is defending pick and roll with him. Probably didnt do him any favors that he played most minutes with Vuc at the center. He probably picked up some terrible habits because of it. I wouldnt be surprised if he would become a good (ok, passable) PNR defender on another team, or with some significant roster changes here.

http://www.cbafaq.com/salarycap.htm Also says similar (section 47) However, if the team declines either option and the player becomes a free agent, the team cannot re-sign him to a salary greater than he would have received had the team exercised its option. In other words, teams can't decline an option year in order to get around the rookie salary scale and give the player more money. This applies to all types of signings, including the Bird exception, the Mid-Level exception, and cap room. From what I can understand, If someone wants to overpay Mario, they can get him, but we should still be able to offer him the same amount that we would if we picked up the option. however he is unrestricted free agent, meaning he can also sign with other teams if he chooses to do so.

What do we give up for Kemba? I imagine anything less than first round pick from this year is not even negotiable.

Maybe thats why we are playing him. Trying to get good draft position.

Hedo is a good comp. He is a great rebounder for his size too. I only watched him play when he played for Slovenia earlier this year, and he did great there obviously. He is not as aggressive as Ginobili with the drives, but still pretty good. He is more of a type of guy who is at his best when he lets the game come to him, similar to Gordon. But one thing I can say for sure is that the team played much better with him on the floor, and he accumulated points/rebounds/assists like crazy, but in a very stealth way, was always a surprise to check box score at the end of games.

Did you know that Dallas who got DSJ has same record as us? It didnt somehow propel them into playoffs. You talk crap about our picks and choices, but the truth is, we are not 1 piece away. What if our FO was smart enough to realize better PGs are available in next draft, and thats why they passed on DSJ and got Isaac instead? Maybe they are actually doing their job and have a plan. Just because we are not getting wins, doesnt mean plan is not in motion. Would be nice if we would have an option of picking someone like Young for sure.

They say he will play with minutes restriction.

Article makes no sense at all. Replacing Gordon and leaving rest of the team cannot make us better. Sure if we traded everyone else, and we somehow realize that Gordon isnt what we want, yes, he would be next in line. But keeping rest of the team and trading him brings this article to the list of dumbest things I have read this year. Congrats to the author.

Some call it tanking, I call it increasing value of our players for a better trade. Triple doubles always look good. Hopefully our new management has a plan, let's see.

Im probably more excited to see what Iwundu does, he played pretty good so far.

Cant expect miracles when new management is only in place for few months. Need to get a roster that they will be happy with before we can consider making another coaching change. And I dont think there is a need for a scape goat yet.

No matter what happens, I think we can all agree that we went from 1 guy (AG) to having 3 guys that we really like (AG,Simmons,Isaac) and we didnt have a lot to work with this summer. Imagine if we can make same progress next year and then have 5 guys we really like. Yes we were all excited for this year but theres only so much that can be done with limited assets that our new management got to work with. Tradeline will be next opportunity for them, and hopefully we come out with another piece we really like to add to the above 3. (And not to replace 1 of them like some suggest).

Maybe Vogel is just preparing the terrain. First it starts with subbing EP and AG quickly out of games. Then take out Tross out of starting line up. This only leaves Fournier and Vuc as remaining players. So they will be receiving whatever is next in store if results dont change.

Apparently our "stat guys" only know pts per game lol. Therefor Ross is weakest player in starting line up and cause of all our problems.

That would be meaningless. Like changing tires when you run out of fuel.

He sprained his ankle a couple of games ago, but it wasnt too bad.

Yeah, for sure. It's when whole team regresses to that style of play that it becomes a problem. But so far this season we have been pretty good getting out of it quickly. We have whole season to keep working on, and I expect it will keep getting better. Good habits will be easier to teach when we actually win.

Gotta agree with AG forcing things too much sometimes, noticed it on few posessions in last few games. I dont think its anything critical, but its definitely there. He is at his best when he can catch and shoot or do a quick dribble and then a pullup. (or anything close to the rim). He is at his worst when he tries to create something out of nothing. He is not good at that yet.