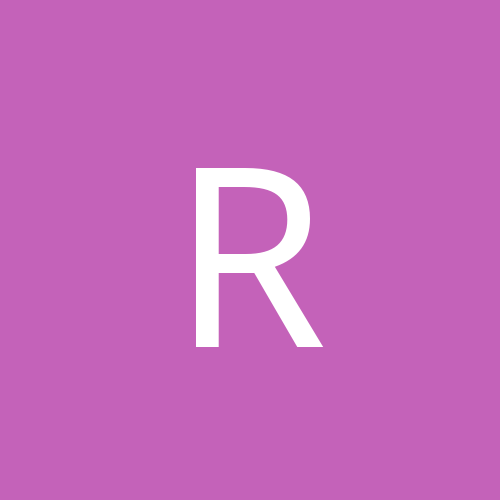 Content count

871

Joined

Last visited

Days Won

1
Everything posted by random
Looks like we signed another player: http://www.nba.com/magic/news/magic-sign-rodney-purvis From the other article, seems like its a signing for development league. http://www.nba.com/magic/news/mario-hezonja-looking-cement-his-spot-teams-rotation

It would be great if we could get old forum link working again so it would redirect here. If anyone else was like me, they probably had that bookmarked. http://forum.truebluenation.com/forum/index.php

Welcome back guys, figured Irma took down the forums. Hope everyone is ok!.

I think thats reasonable, considering its a year to give our guys last chance. If we end up tanking I hope we also end up trading some pieces by tradeline ( both to help with tanking and to shake up things a bit).

You think we got worse this offseason ? We ended with 29 wins last season.

Indeed, sounds like a good excuse so it wont seem like he didnt want to come to their national team. Just PR stuff.

We are in a position to make a trade while keeping a functional team. I expect we will see a trade by the tradeline if not by the start of the season.

I find it interesting that newer articles from JD on Magic website have no mention of some of the veterans of the team. In 2 of the most recent articles, one about Afflalo signing and another about the summer progress with Weltman, they all mention and quote our GM/POBO on AG,EP, Mario, Isaac, Iwundu, Birch and new guys, but no mention of Fournier, Biz or Vuc (and DJ). Wouldnt be surprised if any of them will be gone before preseason starts. (We can still trade right, no deadlines or anything?) http://www.nba.com/magic/news/jeff-weltman-very-pleased-offseason-additions http://www.nba.com/magic/news/arron-afflalo-says-he-was-happiest-during-prior-stint-orlando

In last interview I saw, Weltman said they are still looking to add shooting and talking to other teams, so I imagine we are looking at some trades to do that.

It doesnt really matter who is what, we will play with 3 wings who can defend PG through PF So we will have PG - Payton,Mack,DJ SG,SF,PF - Fournier,Ross,Gordon,Hezonja,Isaac, Iwundu C - Vuc, Biz, Birch Players who probably least fit this system are DJ,Fournier and Vuc. And we still have an unknown in Hezonja. I think we will likely see these guys traded the first, if they dont come out with strong performances early in the season. Also I dont necesarilly think any of the wing players are safe either, we might trade any one of them if theres a chance to get an upgrade at that spot in a trade with a combination of the above 4 players.

Our team is far from done and we will need picks to include them in trades. Two more rookies that we would likely send to d-league dont have same appeal as picks when you are at the trade deadline looking to make trades.

Exactly, and even if he wanted to comment, he could say that teams defense wasnt good. You dont hear Vogel telling media after games that specific player sucked even if he did. There are other people who supervise Vogel and we dont need players playing GMs and giving such comments.

Biyombo was not brought to hit jumpshots, whats your point?

A lot of guys we were interested in playing in the upcoming summer league. "Isaac will be one of six lottery picks from last week's NBA Draft who could see action in the summer league. Orlando's Isaac (No. 6 pick), New York's Frank Ntilikina (No. 8), Dallas' Dennis Smith Jr. (No. 9), Charlotte's Malik Monk (No. 11), Detroit's Luke Kennard (No. 12) and Miami's Bam Adebayo (No. 14) could play in the event. Ntilikina's availability is uncertain because he is still competing in playoff action in his home country in France."

I dont think there is 1 player that can come in and change much. So saying we need to replace EP is just trying to put blame on someone to feel better. We wont suddenly become contender by doing that. If we had 4 starters that were better than Payton, we wouldnt even have this discussion. Our team would be pretty good. Problem is that he is arguably (in last part of the season) our best player and we expect him to be some sort of superstar. We just need to surround him with equally good/better players. Its not like he is the most paid player on our team. We need to improve team overall, piece by piece, and EPs time to get replaced might come as well. We need to keep looking for opportunities to improve at all positions.

It will be an important year for Mario, have to see what happens. It would be stupid to try to move him right now as his market value isnt high. This is his year to make some progress.

If both Smith and Monk are available, I think we have to go with Monk just because of ACL injury past with Smith. I dont know that we can handle another GHill right now. If Monk is not available then I think we jus g o with Smith regardless, cause we still need a scorer, and Id rather have him on the team then be stuck another year without a scorer.

Weltman wants guys that will give him different opinions, he doesnt want office full of guys who will agree with him. Sounds like DeAllesandro fits the bill, to give us different perspective on players. Have to remember we are not hiring him to be our GM.

How did we grab 2 GMs from what seem like good/improving teams? Were any of them fired or on their way out?

Looks like we both agree that we need at least somehwat high draft picks, in range of 5-10 spot which is what most of these teams have in common (In addition to free agents). If we could gradually improve (but not to a point where we drop out of top10 picks) then im all for gradual improvement. Which I think is actually what Rob and Alex wanted. We were always saying we were improving, but results just arent here/there. Noone is arguing that this tank was actually successful. Ironically, we will very likely get our best player in draft this year when we were actually trying to win. In next few years we will get to see alternative approach with less draft picks and more trades. I dont think we are going back to top draft picks with new GM and Alex on hotseat. If this GM fails, Alex is next no matter how he spins it.

We are getting our PG one way or another. Might not be new point guard or Paul George, but dammit we will get our PG this summer!

Which teams went from terrible to contenders in last 5 years with help of Free Agency? Can we see examples of what we should have done? If one team improved, thats 3% chance if split evenly among 30-ish teams for us to land that superstar in free agency. There is no highly effective alternative to draft picks. Your posts are based on alternate reality where trades that improve teams from terrible to contenders were plentiful, which just wasnt the case.

We have a list of individuals we are intested in for GM position and want to talk to some people who are in teams in playofffs and they are not allowed to talk until their current teams are eliminated. So we wont be getting new GM until those teams are eliminated from the playoffs and we can talk to all of them. We are happy wih Vogel and want to put in a GM that they can work together with. It could be GM or president of basketball operations (whatever the difference there is).

Alex Martins presser - http://www.nba.com/magic/live

Is it time for summer predictions thread yet? I feel like we have a lot of talented individuals who wish to work together as a team but it just isnt working. I think we wiilll have to take another step back before we can go 2 steps forward. What I mean by this is trading for pieces that will better fit together, even if we lose some value in the process. My summer predictions: 1)We keep AG. 2)We add draft picks. (obviously) 3)We shuffle rest of the team Elf, Biz/Vuc, Ross/Evan for pieces that will better fit together. I dont think we will trade all of them,but any combination of them to get a better functioning team. 4) I would prefer to keep Mario and Zim but no strong preference if deal comes up to include them. 5)I hope most of the bench players will be replaced too.