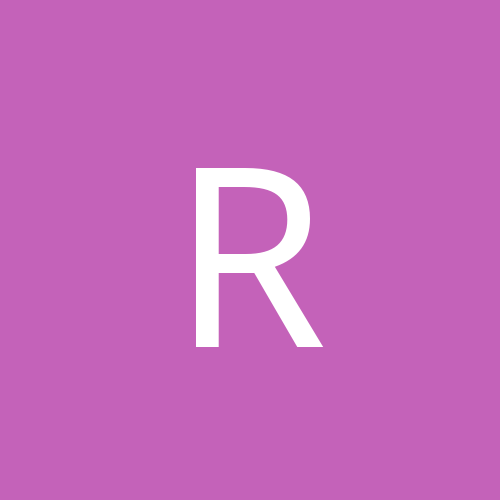 Content Count

955

Joined

Last visited

Days Won

1
Everything posted by random
See earlier posts, there is no downside to applying for the exception for injured players. If player recovers before end of the season he is still free to play. If he comes back before we used the exception, then we cannot use the exception.

Thats their MO. They will wait for trades that benefit us instead of forcing trades where we would overpay. Have to be patient and wait for the right moment, but opportunities like this do come, just like one with Fultz did. They are not about the short term unless its a move that would also have positive long term impact, like getting draft picks, unloading salaries or just a straight up better fit in some player.

Trading future assets for short term help isnt in line with Weltmans/Hammonds philosophy. Dont see it happening since we are not title contenders.

I think thats to be expected with bench players taking up more time, we are lacking offensive chemistry with changes in the lineup. It was very obvious when Aminu/Wes and even DJ had the ball in their hands. Heck even Fultz was having trouble finding spots to drive when he was surrounded with our bench guys. Things looked better early in the game with more starters playing together.

Just looking at stats, it's bench that's killing us tonight. Everyone is -20 in the +/- column. Only starters are positive (DJ -1, rest are in the +)

Highlights are on nba.com, couple of Fultz moves included. Hes a good at starting fast breaks after getting defensive rebounds. https://watch.nba.com/game/20191005/ORLSAS?ss=watch and highlights and postgame interviews on Magic website https://www.nba.com/magic/videos/game-highlights/orlando-magic-san-antonio-spurs-20191005

Fultz with a bucket, here we go boys!

Why not put it on a legit marketplace like ebay? It looks very shady, even if it isnt.

Sorry to everyone who has you on ignore already, but bro, last 2 weeks you were crying about Kemba gonna Kemba and how we are losing this one. Why not enjoy the games and stop being a NotstradamusOne. Thanks!

Fans dont get discount on tickets and expect to see full product. Thats what it comes down to. For some people its once in a lifetime chance to visit a city or go see a team play, and then get what, DNP on super star of the team?

Article posted on the website, few quotes from our team about Fultz https://www.nba.com/magic/news/new-magic-teammates-ecstatic-have-fultz-aboard-20180208

I think we will be very careful, but if doctors say hes fine to play, I dont think we will sit him for no good reason. All depends how his rehab goes, could be out for rest of the season too.

Here's the story from nba.com http://www.nba.com/article/2019/02/07/markelle-fultz-trade-orlando-magic-philadelphia-76ers Hope he's excited about this opportunity as we are!

Vuc and Evan with the worst +/- for the night, coincidence? At some point we have to stop saying its just a meaningless stat. We go down whenever they dont bring it on offensive end. Unless we find a way to utilize them better either from the bench or in some other way, I will be very surprised if they are still on the team when season ends. I feel like we gave them enough chances. We changed coaches. We surrounded them with super athletic guys. Its still not working. At some point you have to realize that and try something new.

Im hoping for Mo to have same sort of impact that Isaac had on our defense, and that we will play better as a team when hes on the floor. If he can stay healthy whole year its gonna be a fun year watching them play together.

I think its hilarious, it makes forums more fun during these months.

I think he is just trying to release at the top instead of early, it hasnt changed really. Agree its slower than some others. Is his blocks against stat from shooting positions above average to the point where its a concern?

The fault in your thinking is that if you cant help everyone, its not worth helping anyone. If everyone thought like that, there would be no one helping anyone. You cant help everyone. You do your part, and when everyone will do their part, thats when Magic happens ;).

Man, when was the last time we were so excited about 2 new guys while we had another guy like AG. Guess it would be year when we had AG,EP and Vic. I think its realistic to expect similar results that we got under Skiles which was our best recent year. Also I have been really impressed with Clifford so far, the way he talks and coaches.

With each move Weltman is turning nothing into something. Hope he continues working this way, and doesnt get pressured into doing some desperate moves. Few years from now, we will have assets and options to make good moves, like Boston does now.

Definitely not trading him for average/below average player. needs to be a move that will make us better, not same. If its not part of a trade for a prospect or some draft picks, doesnt make sense to trade.

I dont think theres anyone thinking hes not a max player.

What kind of contract did Lopez get?

None? Is this a useless metric? Contesting shots when coming over screens is another one of Grant's defensive fortes. In fact, opponents shot just 22.7 percent from the field (44 attempts) with Grant as the closest defender in these situations – that ranked No. 1 in the entire league (at least 40 shot attempts). https://www.nba.com/magic/news/film-room-jerian-grants-defensive-abilities-20180712

We have no idea what our front office is thinking or considering. This is only a hypothetical bad move, which might not even be a bad move in first place. Just because you wanted it, doesnt mean it goes with our plans.