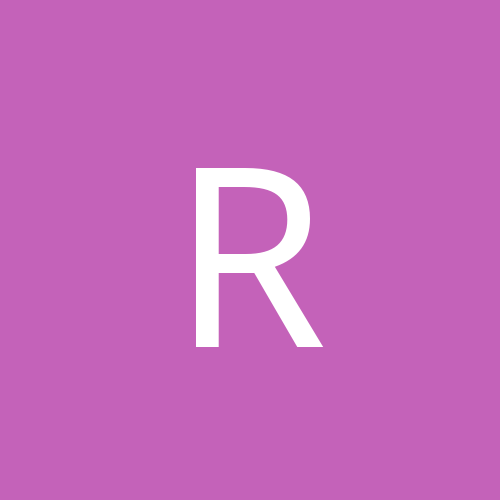 Content count

896

Joined

Last visited

Days Won

1
Everything posted by random
They say he will play with minutes restriction.

Article makes no sense at all. Replacing Gordon and leaving rest of the team cannot make us better. Sure if we traded everyone else, and we somehow realize that Gordon isnt what we want, yes, he would be next in line. But keeping rest of the team and trading him brings this article to the list of dumbest things I have read this year. Congrats to the author.

Some call it tanking, I call it increasing value of our players for a better trade. Triple doubles always look good. Hopefully our new management has a plan, let's see.

Im probably more excited to see what Iwundu does, he played pretty good so far.

Cant expect miracles when new management is only in place for few months. Need to get a roster that they will be happy with before we can consider making another coaching change. And I dont think there is a need for a scape goat yet.

No matter what happens, I think we can all agree that we went from 1 guy (AG) to having 3 guys that we really like (AG,Simmons,Isaac) and we didnt have a lot to work with this summer. Imagine if we can make same progress next year and then have 5 guys we really like. Yes we were all excited for this year but theres only so much that can be done with limited assets that our new management got to work with. Tradeline will be next opportunity for them, and hopefully we come out with another piece we really like to add to the above 3. (And not to replace 1 of them like some suggest).

Maybe Vogel is just preparing the terrain. First it starts with subbing EP and AG quickly out of games. Then take out Tross out of starting line up. This only leaves Fournier and Vuc as remaining players. So they will be receiving whatever is next in store if results dont change.

Apparently our "stat guys" only know pts per game lol. Therefor Ross is weakest player in starting line up and cause of all our problems.

That would be meaningless. Like changing tires when you run out of fuel.

He sprained his ankle a couple of games ago, but it wasnt too bad.

Yeah, for sure. It's when whole team regresses to that style of play that it becomes a problem. But so far this season we have been pretty good getting out of it quickly. We have whole season to keep working on, and I expect it will keep getting better. Good habits will be easier to teach when we actually win.

Gotta agree with AG forcing things too much sometimes, noticed it on few posessions in last few games. I dont think its anything critical, but its definitely there. He is at his best when he can catch and shoot or do a quick dribble and then a pullup. (or anything close to the rim). He is at his worst when he tries to create something out of nothing. He is not good at that yet.

Well this is the season to see what we have. I expect trades will be made to flip the pieces that have negative impact either at trade deadline or in offseason. We are playing good enough that there is no reason to panic. Lets wait for a good opportunity whenever it will present itself.

Yeah he was not good yet yesterday, if theres anything more than minimal pain he will sit out, they dont want to make it worse and have him miss another few weeks.

We already had Simmons play PG at end of the games, we will probably see Simmons at backup PG and then Afflalo/Hezonja taking his SG/SF minutes

Arena crew sucked, never seen so many players fall down/slip on wet spots. We are for real boys!

I hope we see a repeat of our earlier Spurs game. Good defensive team that just wont be able to keep up with us.

I think doing a trade right now would be a mistake. We need to see what we have when things slow down and we lose some games. See who the weak links are then. Its easy to say someone is expandable when we are playing so good. EP didnt even get a chance to play yet except for 2 games. Trading for Bledsoe right now would not be a patient move. Maybe closer to trade deadline.

Werent Vegas predictions suprisingly high for our team this year?

Yes, having confident teammates around him is starting to rub off on him. He didnt make many big mistakes, it was great to watch him play. Hes not ready for regular rotation yet, but he showed some progress. I expect Mario to get better if we have a good year, good environment is helping him it seems.

Id be ok with trading Mario, Augustine and our first. I wonder if Bledose or EP would be happy to come of the bench or we would need to make another trade or sign&trade when his contract expires. Good problem to have tho, will give us a piece to trade down the line if a good option comes up, similar to Vic/Fournier situation with 2 starter caliber players.

Cavs played terrible, and we hit everything, even tied record for most 3s in (team history) first quarter. I dont think theres any conclusions we can make from this game, except that we have players who can hit some shots. Even Vogel repeatedly said Cavs didnt play their best, whenever he was asked if he was happy with how we played.

This Cavs team is super dysfunctional, even with Lebron in the game, they dont work like a team. We are hitting shots but I dont think we are really playing all that good either.

Must have been that hard foul that they reviewed where it looked like he hyperextended his leg a bit. Now is not the time to play through injuries. We will be fine.

I thought Augustine actually had a decent game, with exception of few dead end drives. Didnt seem like a terrible backup.