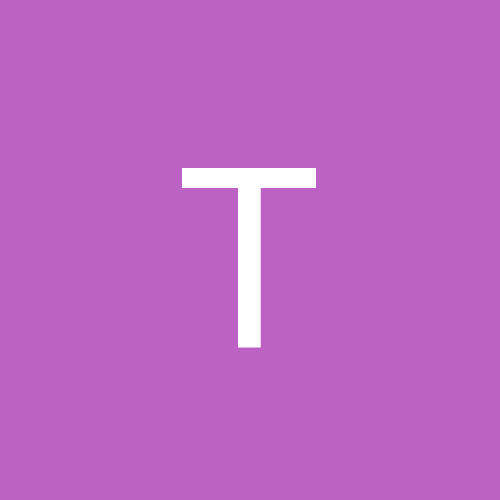 Content Count

480

Joined

Last visited
Community Reputation
0
Neutral
I cant wait for tonights game, Im thinkin Magic by 7..! Lets hope the refs recognize the thespian tendencies of the Rapturds. Im certainly not a huge fan of Bosh or Calderon, or their acting on the court, but I do enjoy Mr. Bosh on my Name is Earl and Calderons efforts on Heroes. But they don't hand out Emmy's in the NBA, We are playin for the Larry O'Brian, and the Rapturds wont be playin for it for very much longer, me thinks. So c'mon fellers, save the acting for your day jobs, hone your skills there, get you an Emmy for it, it will be the only hardware yall will see this year if the Magic have anything to say about it.

quote: Originally posted by zava: quote: Originally posted by Sebi:One more Turk-pic: And this one is for zava. SVG without the stache (that's the best I could come up with): thank you sebi, great job, he looks much younger without mustache, he should try.. I think he definitely needs to keep the stache.. Ron Jeremy is a much better nickname than Fire Marshall Stan, it just doesnt have the same ring as fire marshal bill.

I think an important point made here is that we have a bit of time to ramp up some of our game before the playoffs. Every little bit of tuning and offense we can hone will not only be beneficial to the Magic, but will also give our opponents some new stuff to think about going into it. Dwight is not a "great" offensive rebounder, and that may be a product of facing up goin in strong everytime, if he worked the offense a bit more around the basket instead of going strong right for it , it would most likely take two defenders with him, it will open up under the basket for others and allow himself to follow his own shot more effectivley, the shooter usually has the best idea of where it will come off anyway. So basically, I agree, not only would it be adventageous for Dwight to show that bit of his game more, but it would reap many more benefits for the rest of the guys out there, and give others some new material to pour over going into the playoffs. Although tonight, he may be better takin it to the Hawks, they aren't a very big team.

quote: Where have you been hiding at? Have you ever seen that T.V. Show Intervention? Did you happen to catch the Oct. 14th episode? They tried to make me go to Rehab... but I said... but for real, Ive been around, pokin in every now and again, checkin up on yall... I am still pissed about not gettin to watch my magic games, but I guess my self imposed ban is over now.. Actually I have been goin to alot of the games...but , SHHHHHHHH.. dont tell the Organization about that.

quote: Originally posted by ibonedteribell:Since this board is really boring today, lets play the the scoring game. Smack will treat the closest guess to a happy meal at Mcdonald's. JD will be the final judge. I think our new found balance between defense and offense will give us the game. Our stealth wings will bombard them with so many threes they cant tell where they are coming from. Final score Magic 103, Detroit 92. Combined assists Jameer-Carlos 14, 9 turnovers. I got: Magics 107 Pissed On's 99 Combined JN/CA get 12 asts. 8 turnovers.

Sadly, I will not be able to watch the game on tv or the internet at all tonight........... what a bummer.. my only bit of hope comes from the fact that i will be watchin it LIVE IN PERSON at the o'rena...oh ya!!!!!! free sweet tix kik massive A55!

quote: Originally posted by Jareth Cutestory:I really feel like i'm going to just flip out here at work. Why is this THAT HARD? I mean, really, are you kidding me? You can't agree on something that would benefit both sides if thats the case. It's a freaking TV channel. You can add the Fox Business Network and have the Tennis Channel on your sports package yet you cannot provide a local basketball team? Gimme a break. I'm seriously about to get banned from the boards in a second because I can't vent my frustration in a PG format. Dirty Mouth? Try a Ban! just remember....you dont want to end up like Ralphy and get soap poisoning...

quote: Originally posted by LetsGoMagic:question: Since I have stated that I will not buy any merchandise from the Magic or buy any tickets as well. Does that mean I cannot take 4 tickets to tonights game if they are offered to me? I still havent broken my word. Have I? How are you goin to go to the game and pass on the Chicken tender basket? you better smuggle a flask in as well..... I cant see you makin it a whole game without dreaming of dunkin a delicious tender or quelling a parched throat... the tempatations will be too great... go hawk the tickets and buy direct tv.

I was reading an article earlier where the Magic were counting on and just sitting idle as they thought and wanted to the two sides to work this out..... guess what..they didnt.. Now Alex Martins says that the Magic have to interject themselves into the fray... the Magic should have forseen the fray and not sold the rights to FSN until they had a plan in place that didn't even have the possibility of screwing over their number one asset, the hometown fans. This effin blows big time - and what really irks me is that Sunshine and FSN are owned by the same folks.. they just want to spread their monopoly on the magic over two stations... The Magic should force FSN to go ahead and give up their rights and play the games on Sunshine (they own it anyway) until the two sides come to an agreement and quit nickle and diming each other at the expense of the Fans who are the one and the same as their customers.

Like Mayhem was sayin, he's a stupendous JACKA55

quote: Originally posted by ball junkie:I just got around to reading this thread. Man, if your a Magic fan your feeling pretty good about now. I cannot believe the Magic got "10" first place votes from the ESPN experts! If I'm dreaming please don't wake me up.(lol) Twelve straight years of mediocrity from a Magic perspective will do that to a person. The hype seems to be rolling in, lets see if Stan and the boyz can produce. and for the first time......... Please stand and cheer......... Your 2007-2008 Orlando Magic..Message board first of the year!!!!!!!..... .... ... I agree. I just hope Im not gettin allhyped for nuthin, and I definatley hope that they aren't gettin overhyped and jinx'n me... Im tentatively optimisticaly stoked. I agree. lets produce!

well well well... The Sox swept the series, my FFball team is as good as it gets, Florida lost this past weekend, and Its finally Magic time.... Im diggin it. time to hand some out.

Saw this thread.... and the one with some throw back pics....... and reminded me of these. Hopefully this will afford them the financial security to quit some of their odd jobs they had to take to make ends meet. oooops. I forgot the new rule, Ill post a link to the full article (thread) the full original thread theres some more real jewels in there. look for "drunk and overpaid"

quote: Originally posted by djmase20: quote: Originally posted by The Dude Abides:Mark your calendars, November 3rd, The Confines, Magic drinkfest..... you heard that first here, from the Dude! Will you be bringing your own posse again or will you bend your royal Dudeness and sit with us commoners? What do you expect, "The Dude" is a big TV Star. You might know him as Bam from Viva La Bam. I'm Rollin "Hans" Solo. when you get there.....just look for a mountain of empties, huge pillars of stacked polished off buckets, encircled by rivers of ravaged wing bones.. Then locate the epicenter..ill be sittin in the nucleus with *HCT drinkin R.Stripes. * How I lost that bet, I have no clue.