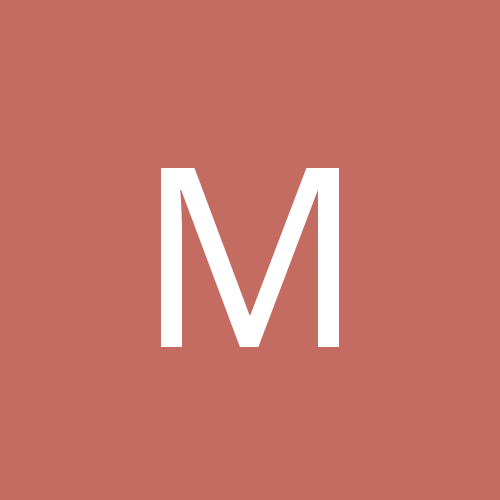 Content Count

293

Joined

Last visited

Days Won

2
Community Reputation
12
Good
I miss Isaac. He brings it on D and is impossible to shoot over. He always recovers a few times when someone messes up. He is smarter than Biz and pushes Vuc for time when Nik is not on the top of his games. He also let's Speights be a spot up shooter because Isaac is enough of 3pt. threat that we get open shots with him being on the perimeter at times and in the paint other times. If the big man steps out, driving lanes open. It's especially true when Speights plays. Isaac has almost the same impact as Simmons with fewer points. Simmons cannot runthePG spot and I really hope Simmons at point is not this years failed Gordon at the 3 failed experiment. We also need Augustin in a game against guards like these. The way he had been playing, DJ was a decent scoring threat that gave birth the SL and the starters some scoring punch. He is more in tune with our guys and a better shooter than Mack. Mack is good if we're holding a lead that relies on forwards or has a defensive 1 or 2. Our bench slowly gets us back in games and we get DJ back and keep EP healthy, we will add some offense to the bench if DJ continues where he left off. If we keep Simmons with the bench more often than not, we might be able to count on the bench to put the starters in even better position to close. Vogel needs to consider putting the starters back in around the 9 minute mark in the 4th instead of the 7 minute timeout. This allows you to get Simmons in to close around 4.5 minutes to go, or put in Isaac or a well playing bench player for a struggling starter. *Napier got his tonight , but I am willing to bet he will fall into a slump and when they come to Orlando he will be in the low 30's in 3pt. percentage.

The only thing Vogel needs to change is his need to keep the same lineups even when the results are clearly not good. It sure looked like Biyombo, and especially Isaac, looked much better against Jokic defensively. We didn't have to make this Jokic vs. Vucevic (a winded and tired Vuc). We didn't have good enough rim protection or rebounding and this is something that tends to happen every other game. We could have pulled Vuc sooner and got him in when Jokic started to tire. Against some of these really young teams that are athletic, we have the athleticism to tinker with the PF and C spots to match up better. Teams like this are dangerous with Vuc, unless he comes out hot. We have big men with very different skill-sets which would give us options galore that would give other teams more to scout and prepare for , which means they will not be able to focus on one or two player groupings. Simmons alone changes the dynamics of the guards and Mack does in a different way. It's going to show more when Payton and Augustin are back, but let's be more versatile in the front court. Henny and now Weltman/Hammond have given us a versatile squad and Vogel could use it better on nights we struggle. I wish we could give Isaac 2-3 plays where he is supposed to shoot and find that him 2 moves and 2 counters. And you give him the season to get them down . And if he does that, give him more in summer. He is better on offense than we are seeing. I understand that the team is likely giving him the year to focus on defense and learning the NBA, and get bigger & stronger. But, I am ready to see what we all know is just waiting to be shown! I bet that this team is wishing they signed Walton Jr., the former Michigan PG from Summer League, to a two-contract. Lucas was never going to make it, but Walton could help us right about now. This game was the perfect storm for a loss. A back to back, no Payton or Augustin, travel last night to Denver, altitude change, career game for Murray, bad shooting vs amazing shooting by Denver, athletic and young opposition, a better and younger do everything version of Vuc, and Denver home and rested in a unique atmosphere. We just had a lot to overcome and weren't able. Get better by Monday Payton and Isaac, we need you back to win this one. Beating Golden State would validate this early season and help solidify the team and build confidence.

Why does anyone think we didn't play with heart? We played with heart, but were literally missing every shot no matter the distance. You don't lead the half when the shooting is so lopsided if you are not playing with heart or effort. We fell apart because individuals played too hard. We didn't play team offense and only Fournier made shots. While our defense was unspectacular, if was good enough if we had any 2nd half offense. In a league that gives offense all the advantages it's unreasonable to expect stops on 4 or 5 consecutive possessions while not making any shots. Half of their points were on 3's, many contested, and even though they shot 50% on three's it's pretty good if you only allow 90 points. If you believe that we are a 36 win team, you should realize that we are not a good shooting team and if are out shot we will likely lose those games. Good offense beats great defense and heart every time because shooting is the point of the game. We still had no business losing this game but blame it on the real reason. We have known for years that if we shoot poorly we will have trouble winning. Only stars and players with the unique ability to play through contact and take the punishment give you leeway where you can win with less than ideal shooting. Those players are in very high demand and rarely leave winning teams. Not everyone can suppress the instinct to avoid pain and situations where injury is possible. Don't equate heart, hustle, or effort with results because those things do not guarantee success. Did we get off to a slow start? Yes. But, notice that the moment we began making them we erased the deficit. In the 3rd, several players got gun shy and got themselves in trouble when they passed up the open shot. The players didn't have their mind on this game as naturally players look ahead to big games. The reason were having success is that we trusted the scheme and executed it without thinking and our vets kept the collective thoughts of the team in check. We might not have a star, but we have enough talent to stick to the scheme and with the correct mental approach be one of the best teams. We still need to learn three very important lessons. We do not currently have a star player so we cannot win if we stray from the schemes at all, so stop trying to be a heroes.. And know your limitations! Another lesson is that a win is a win is a win. Beating Memphis is no more of an achievement than beating the Kings, and more importantly, beating the Nets is just as important as beating the Spurs. You might get the better team one night but better team(s) will get you far more often than not, so you must beat the lesser teams as they give you the best chance to win. Ignore the standings and any markings on the jersey of the opponent. The Magic must act as though they are playing the World Champions every night and every player is All-NBA 1st team. The numbers on the jersey only identify your primary responsibility and on a switch, the number that your teammate was responsible for now becomes your responsibility, even if the play is ran incorrectly. The numbers are for reference, but you're always guarding the MVP and must not let anyone down. The newest lesson that we have never had to deal with is success. It's a learning process, but we must expect teams to give you their best shot when you are winning (when losing opponents see an easy win). When you are winning everyone wants to talk about you and tell you about it. But, you are only as good as your last game and you will be slammed when you don't play well. Success breeds higher expectations and you must rise to meet the challenge. The better players become the focus of the defense and have to trust teammates will be ready to take over when needed. It takes a team to win games. Winning puts a target on the team and everyone must play even smarter and better. Your team must get better each game. Individual improvements must lead to team improvements. It's easier to accept losing than to handle the expectations that come with winning, and to succeed you must want it more and find a way every game.

We took good shots, but as suspected our shooting percentage was and is unsustainable. Those shots were falling in the first 8 games. Shots were not as good at the end as we were clearly in desperation mode. Vogel should have gone to the bench earlier in the 3rd quarter to see if Speights could knock down some 3's and open up the paint. As for the players, missing our top two PG's hurt the team. When we needed someone to calm us down and reorganize the offense, we just didn't have it. Mack had his moments, but because he was not hitting shots or converting on drives the defense sagged off of him without worry. The few times Mack got us into a set or found the open man the majority of the shots were missed. Vogel chose to use Simmons as backup PG and he just didn't show an ability to play in that role and on a night like tonight we needed him to make up for Ross. It may have worked if Ross played well or someone else was hot but the entire team was struggling. I am not sure what some of the posters here are watching but Hezonja plays at least average defense and he has gotten his shooting to the point that he has to be guarded tightly as he is not a liability any longer. We have been getting good play from Simmons and Isaac but Vogel's short bench has cut his playing time. Hezonja can play PG though in an emergency and he can do it effectively. Vogel should have known this and went with him. Simmons should have been kept at his normal position as he has been key in most games, especially with the offensive struggles and mistakes Ross has had trouble with. While going a different way might not have mattered if we shot that terrible, I feel that we could have gotten a few 3's when it mattered from Hezonja and a smoother playing team, and ee would have seen the typical Simmons and more free throws and set defense. It really looked like we overlooked the Bulls with a huge game against the Celtics that would have told us (and still will) tell us if we are legit. Once they hit us we just couldn't get into the game. When we had to play without a point guard we were not getting open shots at a high rate and we missed when we got open ones. Better play from that position might have gotten us in the right mindset to turn things around, but it was unavailable tonight. We have been shooting an unsustainable percent this early season and we knew eventually that would cool off to a degree and the hope was that we would have Payton (and now Augustine) back before that cool down began. Unfortunately, we might have missed that by one game as Payton was not ready and not only did our shooting dip, it completely tanked and it doesn't seem we had such a bad shooting game since before last years trade deadline. That drop was far worse than anyone anticipated to be just a return to the mean. That was not the team we have been watching this year even in our losses. And the Bulls played the game of their lives and I am willing to bet they lose by 30 tomorrow night. We just became visibly discouraged by our misses and their constant makes. We were a half step slow on defense and that pretty much guaranteed a loss. Luckily it's one game and every team has 3 or 4 games like this in a season. Thinking ahead to Sunday, it really feels like we need Payton to be ready because if Mack is the only PG the only chances we have are to shoot better than we have in any game or if the Celtics lay an egg. Either way we have to bounce back on both ends and keep it close. If we do that, we will give Fournier a shot to take over and be the clutch 4th quarter player the stats show he is. Gordon and Vucevic need to hit their averages. Ross needs to put together a solid game on both ends.Simmons needs to return to form and his brothers Isaac and Biyombo need to D up without fouling. Whoever plays PG needs to keep his man from getting straight line drives to the hoop and offensively the "PGs" must take and make their shots when open. They must get in the paint with a purpose and hit the guys on the perimeter who in turn must swing the ball to the open man. The PG must be a threat around the hoop and nobody should hesitate while open and must take shots with confidence. The bottom line is that we have to think of this as a must win and trust the system in place to get us the victory. Make or miss, the defense must remain stout for 48 minutes. Since the beginning of the rebuild we have lost games like this upcoming one, and usually by a wide margin. I know that there is something different about this team, but to prove it we must go out there and get this win. Let's defend our home court like our lives depend on it. We have no reason not be juiced up for the Celtics and after being embarrassed by the lowly Bulls here at home. We need to show it was a fluke. Take pride in fighting for the name on the front of the jersey. Use some of that Disney magic. And make Sunday's game the real game dedicated to Helen Devos.

Oladipo got better just like he does every year. Not sure why the hate continues on this board when he is a very good player despite the warped ideas of people here. We could use him more than several players we have. We should have never traded him for a premature playoff push. We would have been able to get a point by now to replace the guy you all hate and would be better off as Gordon would have been forced to play PF. Redick was nothing to write home about his first 6 seasons and has become the best 3-point shooter percentage wise in NBA history when you add in every year since and likely 4 more seasons and is a hell of a piece that every team could use. We gave him 3 seasons, just watch he will be an All-Star after a season on the Pacers on what will be a budget contract. He continues to grow his game every year and you can't find a cheaper two-way player who is not up for a humongous contract in the $150-$170 million range. Oladipo makes like $13 million less than the max and less than half of a supermax by several million, he is a steal at that price. And Sabonis is going to be a great shooter with Turner being doubled. We only got one better deal in our teams lifetime when we traded Webber on draft night.

For the love of God don't let us end up with Fox. He had one good tournament game, please don't let us get fooled. Let Sacto take him, please. Picking players based on a couple games in the tournament is never a great idea. We either need to get #1 and trade future first rounders if we must. If they won't bite, package #25 with #6 to get to #3 or #4, unless we can Saric and #3 for Gordon and reasonable package to secure Tatum. If nothing happens trade-wise, we must get Tatum, Monk, or Smith. I would be thrilled with Tatum, but Smith Jr. would be a sigh of relief. Smith Jr. is that speedy, athletic, scoring PG that dominates the league right now. He is at best John Wall (or C.J. McCollum) and at worst Steve Francis (with a bromance to another player). And he is the one that is most likely on Fultz or Ball's level. Fox might be the nice guy and choir boy but his game lacks shooting, and that doesn't always develop. Fox is fast and had teammates like Monk to make things easier, but Smith Jr. is very athletic like Oladipo, but with the ability to shoot, and he did it while being the focus of the defense and he performed against UNC and Duke. He might become an athletic Chris Paul one day after some seasoning. Fox is a 2 pt. and 1.5 assist better player than Payton in year 3. Payton is more athletic and fast enough. Payton has also shown strength Fox will never have, and despite a lack of shooting, he is a proven triple double guy. Why draft a player so similar when you can have Smith Jr. who is a change of pace and can play with Payton in 2 PG lineups that Vogel liked using. It makes Augustin dispensable because we have a scoring PG (a la C.J. McCollum). Tatum could easily be pre-injury Grant Hill. Monk is Cuttino Mobley or Allan Houston. DO NOT BE FOOLED BY FOX AND DON'T DRAFT HIM!!! Tatum, Smith Jr., and Monk in that order. And give Redick $20 per for 3 years (with the 3rd being a team option ). He can teach Hezonja and Fournier immensely and is the veteran this team needs to get that scrappy fighter attitude with a chip on his shoulder. Get this team some moxie and we will turn the corner.

Easily the worst dunk contest ever. Worse than Nate's 10 tries. They did everything they could to try and give it to the Phoenix guy. See it was so bad I can't remember his name. We should not judge on attempts. Judge only completed dunks. If the first attempt is not completed, after judges score dunks, they deduct 1 point for every incompleted dunk or attempt. If the player jumps it should count as an attempt. If the ball goes through the hoop it's counts as your dunk. 5 misses results in a 0 score. Do 3 dunks in the first round and take the highest 2 scores. The 3rd is used as a tie break , and if still tied, whoever took the least attempts moves on. The 3rd tie break is the best dunk. The judges must choose who had the best dunk if a 4th tie break is needed. Two round final with same rules. Only allow previous dunk champions to judge dunks. And no repeat judges more than every 3 years. Panel should be announced when participants are, so dunks can cater to the judges tastes. The current rules don't encourage harder dunks because judges can over penalize. Why should Gordon get a 38 when it took 4 (or 3) attempts to complete a 50 point dunk and another dunker get a 50 after 3 attempts and simplifying his dunk on a dunk worth 50. My system would have awarded Gordon a 46 (or 47) and the other guy a 47. I do agree Gordon was not himself and he was punished for not living up to the hype and greatness last year. Gordon was eliminated on a 50 dunk because of multiple attempts which is not consistent with past contests or even during this contest. His first score eliminated him when a 50 and 45 were scored already. Let's not forget that 45 was when the player pushed himself up to get enough height, which should be punished. The judging is not consistent and ruined the contest full of bad dunks. A guy jumps from 11 feet and gets a score equal to LaVine jumping from 15 feet and going between the legs, that is not right. The final dunk was the only true 50. The side of the backboard has been done in many contests and was scored a 50, I would have only given a 9, because an unoriginal dunk should have a max value of 49. We want a show, not a war of attrition. And there is no way Gordon's 2nd dunk was his best dunk, so he is not getting enough lift off of a foot that is not 100%. Anyway , it turned out to be the WORST contest ever. None of them should be proud.

We have to go 25-18, just to reach .500, and we can't even win 2 in a row. You're looking at needing to go around 26-15 to make the playoffs. That is not happening with this this up and down each game shooting roster. At this point, even getting one hell of a trade, it's still unlikely. I sense a desperation trade from Henny any day now. Either that or we fire him now and get a head start on the offseason. But, don't be surprised if they haven't already stripped him of power just so he doesn't give away too much. We have made plenty of trades mid road trip. And if we wait until after it might be too late if we are still dreaming of the playoffs. We really need Hezonja and others to play. If Mario tries on D, his shooting might help when nothing is being made by others. He has the skill set we need and something must be attempted. We need a real spark. We need to ask Ibaka to be real with us and commit to signing an extension, and then trade accordingly and then tank hard and hope we get lucky. I really think we have a good team that will eventually get it, but it won't be this season. And we need to replace Green and Watson and others who are not long term pieces. We just need consistent shooting and someone who can create scoring. Star is not likely, but we need value. I really thought we were about to put it all together, but this team is not enjoying the game and it's going downhill. Our defense can't have so much failure by our offnse. I think Vogel was punishing our guys by making them play. We got dumb punks like Green laughing it up with opponents. Green is a cancer. He got his money and could care less about this team. He did not decline that fast. .

I did not say that at all. He is improving, but he is not a difference maker yet. And he had a couple 3's that he needed to make if he decided to take them. Should I assume you think Vucevic alone was the reason we lost because he negatively affected a few offensive possessions? Obviously not, so don't treat my criticism that way. We might see the game differently, but we both understand the game. Please look at all the things I listed first. That is why we lost for the most part. The exact reason is that we gave up far too many points, particularity open 3's in the 3rd quarter. Anderson got hot and was in great rhythm when he took those two very deep 3's which really hurt, after he knocked down 3 others minutes earlier. The only thing the man does is shoot 3's so we have no excuse for letting him get that open on the first three 3's. That changed everything and we just didn't have enough going for us all game. Extra: Gordon did his part on Harden all but 2-3 times he got blown by, which was to be expected. Someone should have been up on Anderson all game. Biyombo should have been able to handle that and if not him, Ibaka should have been assigned to shut him down as Ryan is not exactly quick. Vucevic can man the paint alone when the perimeter defense plays smart. You want that team driving. Our shot blockers are best at weakside blocks and could have been in position to grab long rebounds. Against other teams that strategy does not work, but the Rockets win when Harden gets to the line and on drives he kicks it out to deep shooters. Harden also gets a good amount of points when defenders give too much space. They missed several shots early and didn't adjust at the half and expect the Rockets to start hitting. This team does that a bunch. The coaches tell them that they were fortunate that the opponents miss, but need to get to the shooters. They don't adjust until the opposition his 4 to start the 3rd when you know they were told. When we listened, we were a top defensive team. As a whole this team is very slow to learn from mistakes. Veterans are supposed to make sure guys do what is right. You are not going to get a benefit from veterans like Green who don't practice what they preach, like Jeff Green. I promise that nobody listens to him. Biyombo knows nothing about offense or perimeter defense so nobody trusts what he says about something he can't do. Ibaka seems to have forgotten how to defend the perimeter. We just need veterans who have done the right thing and have had several years of success. Our players are too smart for their own good. If they would just listen and stop doing their own thing , we would be way more consistent. Until the players understand that your defense needs to be great every minute of every game to win no matter how good the offense is at that moment, we are going to be mediocre at best. We don't have a star getting calls to bail us out. Just watch Harden and D'Antoni get up in the refs face for a full minute with no tech. If our guy is walking away and says "tht is bull****", they get rung up immediately. This team is frustrating because we are better than this and we look great every other game yet we are stuck 4-6 games under .500. If we hit 7-8 under .500 we are toast. We don't seem to want it enough and think it will fix itself, but they have to make happen. And when the most fundamental skill in basketball, shooting, is often times the only reason we lose it hurts. When the opponent hits everything and we miss wide open or point blank shots it blows. It's like the players don't get that losing this year will have long-term effects on the franchise, possibly forcing another reset and rebuild, and making fans wait a few more years. That sense of urgency is not there. Sadly, it could be too late by the time they get that urgency. And firing Henny could kill any shot at free agents and a decent draft day if the next GM is in place. If Rob is deperate near the deadline, he could easily mortgage our future and not actually help us any. We need to get it together and win these games. This coming road trip could be our season . We cannot repeat last January like it's beginning to look like.

We still didn't win without him. We can cover for him for 2-3 games, but that is all. Fournier is supposed to be the main guy and before the injury he was starting to show that. We just need that one consistent guy to solidify the team. Hezonja could be him in a couple years if we use him. But, if we just replace Green with a 15ppg guy who always gets his, we would be as good as all but 2-3 teams. JJ Redick is the vet we really need. First of all, he was always a cocky sweet shooting offensive player, that is the side that Hezonja needs to show . JJ would bring that out. Second, JJ had to learn to play defense and blossomed late, just like Mario is doing. But, if you can get Hezonja to be a gritty effort defender, his athleticism would make him a great defender. Several of our players could learn a bunch from JJ. Last, but certainly not least, is that shooting ages well. Look at Ray Allen, everyone thought he was done at Redick's age, and he won 3 championships after that age and his shooting was crucial in all of them. JJ never relied on athleticism to become a deadly shooter. You simply cannot have enough shooters. When Meeks gets going we are unbeatable. Imagine the space you can create with him and Redick. He belongs here. And we need his 14-15ppg. Vucevic is too important until we get another decent big man, or a small ball big man or real good SF that dictates we go small . Vogel is not a small ball guy and may never be. AG is starting to take to the 3 quite well. If his shot improves just a bit more, he doesn't need to be moved back. Vogel is starting to look like he made the right call on that one.

Vucevic wasn't himself. Fournier was not himself. Meeks did nothing. Payton was off for the first game in a month.Biz was MIA. We gave away the game in the 3rd. We just don't seem to want it and deserve to lose. We just don't stay focused on defense. Problem is despite playing better, Gordon still missed several open 3's at times they were most needed, and we still lost despite his good play. He is improving though because he is getting to play regardless of mistakes early. Mario is far more important than our staff recognizes. They are set on Green even though he is not helping us win. Just look at the last play of first half. We put him in for defense and the offensive player blows by him with speed alone. Waste of money for someone that Vogel trusts despite poor play and slowing the development of Hezonja. If we trusted Mario half as much as Gordon, he would be outplaying Green and developing. And I am sorry, I love the attitude and personality of Biyombo, but he is worth half what we pay him. He has really been bad for the last 6 weeks. No offense at all, bad ball handling, and generally a low IQ player. Unless we have great shooting around him, like Toronto had, he might be more useful. But, Ibaka is the one that does everything on defense. Hate to point this out, but we are getting close to playoffs being nearly impossible. We just don't have the scoring to make a serious turn around. We need to get back to .500. Maybe we can flip Green for Millsap with Atlanta giving up players apparently. Since they are both rentals. We would just shift Biyombo to the bench and I baka to center. It would allow us freedom to move Vucevic, either in the trade for Millsap if we could grab another player from them to replace Watson or something. Manage to get Millsap and Hardaway Jr and we would definitely turn around. If not Hardaway, maybe their rookie that tore us up. He looks like a scrappy guard that will be a Courtney Lee type. Assuming Atlanta is blowing it up and going young. They could develop a Wilcox or Zimmerman. I know we like Zimm, but our team doesn't seem to want to develop guys. I really think that losing Serge would set us back. Millsap can still score and if we don't get results , he is just a rental. He was foolish to re-sign in Atlanta anyway. Just hope Ibaka stays, playoffs or not. He has proven his supposed decline was premature. But, I don't believe he wants to be here if we can't make the playoffs this year. Ibaka never was on a team that wasn't in the playoffs, and he probably expected that it would be easier.Until he is extended, it's just lip service. Every playoff team would love him. And you can bet he would go right back to OKC.

We run the offense through Vucevic because it's very effective. Fournier and Vucevic have been here through the rebuild and have been the most consistent. Those are meant to be our biggest weapons on offense and after they overcame a slow start that has held true. They are supposed to look for each other first. Not sure what is so hard to understand as Gordon is the least effective shooter/scorer besides Payton (who runs the offense which leads to getting the ball) in the rotation. Biyombo's proximity to the rim leads to him getting passes off of defending drivers and cutters, he is usually the closest player. That is where AG use to get his points, but we obviously can't play Biz on the perimeter. Let's not forget that Fournier is not great at assisting others. Last year with Oladipo, we had two PG's essentially, that could hit AG around the rim when open. I know we loved Gordon last night and against the Clippers not too long ago, but the team is not hindering Gordon. He just has to make the shots he gets and learn where other shots are available. When a play breaks down he needs to become available where he can do damage at a high rate. He is learning and taking better shots, but he still has a long way to go. He is not going back to PF, so he has to learn SF or come off the bench. Gordon is not the player we saw last night that is just being held back. He has all the freedom he needs to be that guy someday but he simply isn't that player yet. If anything, the need for someone to step up made it obvious where his opportunities are and he happened to get hot at a good time. He just has to remember that it's there for the taking if he gets in place at the right time. If you make shots, Vogel and the offense will find you. A few notes about the Clippers game. Vucevic did not play and we had need for players to step up. Gordon, Green, and Fournier did just that and we still lost, which matters far more than stats. Gordon played 7 more minutes than anyone, and besides Griffin, nobody on that team can guard him especially when Jordan had to deal with Ibaka, Biyombo, and the designated fouler Rudez. Griffin is the one who played Gordon most, and occasionally Ibaka or Biyombo, and he is not exactly a good defender, let's not forget that everyone of his touches he made us look bad. Gordon also took 21 shots and Fournier took 17, so they can play together and as we saw last night AG can play with Vucevic. In this game Gordon hit four 3's which were assisted by Payton, Green hit 4 also and we had 14 as a team. Gordon had several tip ins and several drives that led to scores and two alley-oop plays. Two assist were from Payton. We all know Fournier spends most of his time running around screens looking for shots and if you watch, Gordon is usually on the opposite side where he can take 3's, drive when Fournier is on the opposite side running around screens, or crash the boards once a shot goes up for put backs while Ibaka and Biyombo box out. Gordon aggressively pursued those opportunities that game and scored more. Gordon has the same opportunities anytime there is a pick and roll on the opposite side. He needs to keep defenders guessing when he has open 3's and know when he has a driving lane, and before he drives he needs to find outlets incase he is cut off. The unscripted things are where he needs to be consistent and realize that he doesn't have to be a PF to get those putbacks and tip ins. And as the team improves, he is going to get more and more chances. If Gordon gets an open 3 with a defender closing, he has to decide to shoot or drive. If he shoots, he needs to find an opening for a second shot or go to get a putback. If he decides not to shoot, he needs to drive while having an outlet idea. If he gets to the goal great, if forced to pass, he needs to continue towards the hoop for a pass back or get in rebonding position or he needs to go find another opening for a shot. On fast breaks it's alley oops and putbacks and if the paint is clogged, he can step back for a 2 or 3, with the option to drive for a dunk or pass to a secondary break with a cutting big man or a spot up shooter and then get ready for a rebound, putback or getting a pass back for an open shot. He must always be moving and aggressive. If you think of his defensive abilities against SF's and the plethora of options that I described that are almost always available as a SF, he can score with waiting for passes. If he gets good at that and adds a few moves to get his own shots over the next few seasons, he can be scoring like Shawn Marion did. Gordon just has to figure it out. He might not get passes from Fournier, but Parton and Vucevic give him the ball often. But, he is still best going and getting the ball. The shots am there, he just needs to knock them down. Our team goal is to win, not get AG to score more. As he improves, the points will come. He is a good PF, but he has the skills and ability to be an even better SF in time. His prime is years away still.

Unless we can get a go to scorer, don't trade anyone but Jeff Green. I know players have stepped up and we got two wins, but Fournier is very important to this team. We need to lock up Meeks because his shooting really helps, but it's silly to believe we can keep this up without Fournier. Gordon won't score 30 a night often. And Meeks disappeared in the second half. Players have just stepped up, but would be a disaster long term. And, no Fournier doesn't need to go to the bench. He does things Meeks simply can't and he is starting to learn to be the go to guy. We can't forget that he is learning an entirely new role just like AG. He is a steal for what we pay him, and he is still young. The only change we need to make is to mix players like Hezonja , and to a lesser extent Rudez and Zimmerman in the rotation more. When you throw all of them out there together it's a mess and they don't play as a unit. Since they never get a chance, they are all out for themselves. Hopefully Vogel just wants to get us over .500 and have a set rotation where players know each others games and then he will do that. But, give Mario minutes. Other: Everyone wants to see killer instinct and dogged effort in Mario and that is simply not his game right now. Hezonja needs to be believed in and given a chance to get his confidence back. It's like the military. First they tear you down physically and emotionally, and then they build you up into something even better. Skiles tore him down and never built him up. Forcier and Vogel need to build him up and then let him sink or swim. But, mix him in with other vets or rotation players for a change. It's hard to really get into it when you know the minutes don't mean much. What I saw was Hezonja getting comfortable over a few games, and suddenly he was being recalibrated, which apparently mean indefinitely benching someone and giving no indication what the issue is. Catalina, you overreact to one game and are way too hasty about making changes. Every now and then a player gets hot, or has an off night. Managing without ignoring the anomalies will lead a team nowhere.

Thank you Payton. This is showing his growth.

Knew this was coming. Our leads never feel safe. Defense needs to show up again now!