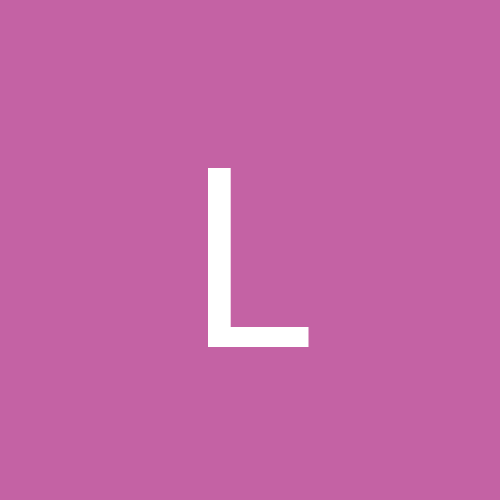 Content Count

2,124

Joined

Last visited

Days Won

17
Everything posted by LaVar
I believe nelson is a leader. He has always been the first player to try to bring the team together. When we lost in the finals, he grab howard to soak in what happened. I do like baby as an inspiring force, but nelson has always shown leadership. If D12 was the leader that nelson is, he would be the league MVP. I think our team problem is currently injuries and talent. We are lacking talent and the little talent and the seasoned players we do have are down with injuries. BBD, Al Harrington, and ("cough")Turk. Before BBD went down, we were one game from .500 and on a 4 game winning streak.

howard is a great talent. He is one of the best defensive players to ever play at his age. Shaq was a better offensive player but howard was a much better defensive than shaq. It is hard for player to adjust to new team but it is even hard to adjust to two different systems in 4 months because of coaching changes. No, Howard is not overrated. When he is playing his best, he is a mvp type player and the best center in the league. His problem and the magic's problem was he has never been the leader we needed.

I think he could do better when finishing to scorer around the basket.

I like andrew. He is the best scorer we have on the team. He really needs to do better on the defensive rotation and stop making silly fouls. His problem is the slow rotations puts him out of position to make key defensive plays like charges and it also put him out of position to grab rebounds because he is caught under the basket. But his ability on offense is rare. He can be a 20pt scorer, because he can score from anywhere on the court.

he will soon get his shoot to show what he can do.

what if we buy/trade for an allstar with the 17mil trade exemption? Then what are your thoughts?

yup, my biggest issue was the playoffs. he never played well in the playoffs.

what is the world coming to. Their is such thing as a free lawyer, but because you want to get someone top dollar and out of your price range; you want D12 to pay. That is crazy. Its really funny. You want me to pay for your top defense team to go against me in court. That is really some stuff.

I think Al is having some issue with his knee. There was some type of infection.

i would say that Boston and the spurs are championship level teams. Though, i do not want baby taking 25 shots a game. I do want to see the young players play. I have been saying this a lot lately. Andrew is our best scorer. He probably has the best back to the basket game game we have had in O town since shaq, nick anderson, and penny. If he can get sometime and OUR PLAYERS GET HIM THE BALL. He can cause some damage on offense. He does need to find his man on rotations defensively, but we have a nice go to scorer that we need to develop. If we can get him going and he learns to pass out of the enviable doubles he will get; then the shoots and therefore the offense will open up for aa, jj and nelson.

He has played better recently. I really did not like him at sf. The biggest problem I have is he is best at 4 but andrew needs more mins- than he is getting on the court. Believe it our not, andrew is our best big man scorer and I think we should run more through him on offense; when he is on the court. Andrew and nelson, are the only players on the team that can get their own shot. Drew just needs to get better on defensive rotation.

a team that experienced grant hill would never like to see an injured player signed to a big contract. we understand what it can do to a team.

rebounding and defensive rotation is the one issue keeping drew on the bench, but once he gets a handle in that area his mins will go up. He is already our best scorer. He just needs more time, but if he can not box out he must sit the pine.

That is the second time someone has missed up the time this year. Good thing I print the schedule.

I dont think it is about tanking, I do think it is about the development of our younger players. We need to play them more mins. It is funny. our best scorer is andrew and he can barely get in the game over mcbob.

Moore can also score by getting in the paint and hitting open shots. He also can player bigger pt guards in the post. Something we have lacked since Dooling left.

Jameer is ready to play. JV is just overly cautious and is holding him out.

In the first half, our players got muscled under the basket. Even if they had a box out, they were out of position to grab the boards. In the second half, the team grow some balls and acted more like grown men.

Playing mcBob at small was an ok experiment (I guess), but keeping him their now is a mistake. I hope jv is not stubborn with his line ups like stan. Every time I see Mcbob at small, it puts a strike against my thoughts of jv. I hope it is only because heartless does not know any of the plays and that jones is injured.

He has not been good at boxing out either.

having howard had it pros and cons. He was always the talent we needed, but never the leader we desired. The only time he showed leadership was when him and nelson sat on the benches to watch the lakes after the finals, but he never grow from that moment. Things got worse as he grow to become more self centered.

my depth chart would be: (with our current injuries) Nick / McBob / Ayon BBD/ Andrew / Quinn Maurice / Jones AA / JJ Moore, Smith Nelson, Harrington, and Turk Injuried

BBD is trying to hard. I like his leadership, but he needs to focus on his strengths: Defense, energy, and rebounding. Those are the things we need. I personally think andrew would be a better go to guy for offense, but he can not defend and rebound. so if baby is not giving us the D and rebounding we need, we should just give our young scorer the chance to put up the shoots baby is jacking up.

minn also has their top two players out.