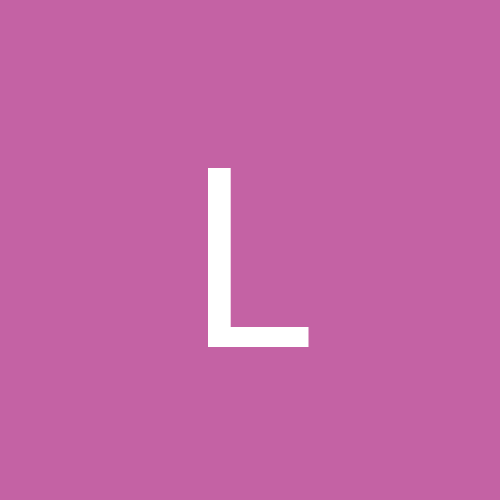 Content Count

2,012

Joined

Last visited

Days Won

14
Everything posted by LaVar
My point was that his current numbers are at pg. At one point he was 3rd in assists. He doesn't produce the same numbers with less usage and off the ball.

I would say we are only 10 games into the season. Brogdon may not have wanted a team without its allstar player and top 6 man. Brogdon is a surprise player. I don't think many people thought he would have these numbers. We just made the playoffs for the first time in 7 years. for the fans, do you blow that up or build on to it? Btw, Do you really want fultz off ball? Brogdon is excelling as a PG. We needed to see fultz first before spending more at that position.

fournier is also a better defender at 6'7" and can play sf

august 31 - september 15 2019 vuc was playing the world cup for Montenegro. Plus, he probably had to practice some. Therefore, he probably wanted to be more in Orlando, but a lot players feel obligated to play ball for their country. He played about 119 mins and Ave 28.8 mins a game. World Cup Info

(With my best Kevin Heart Voice, but dead serious.) Fultz let us reason... You are too good of a player. I rather you go 1 for 15 shooting. Shooting every open shot you get, than for you to pass up another open shot... The next time Trae Young or any player stands at the free throw line, about 5 feet away, your better pull that freakin trigger, or if I'm the coach, I am benching you. Don't let people disrespect you like that... You are a pro Fultz. You are too hard of a worker. You need to trust your game. You hear me. Remember you said kill everyone. Not me. Show them 23.2 ppg, .41% 3p%, 47% fg%. Dont piss me off. Kill everyone. Remember, who you are. Number one pick in the draft... straight up baller. You have been shooting your whole life. Dont play with me. I am not a pro - nowhere near one. I did not play in college. I did not train all summer. I did not work with shooting coaches. I did not put the work in you did. I did not harbor, for 2 years all the doubters and naysayers. But you know what, I am taking that open shot. I am making that open that shot, because that is what I do. And, IF I miss and I am open again. Smoke and fire, I am gunning. I promise you that, why, because I am freakin open. I am gunning all day long and I wish a n@#$%a would say something. Especially in pre freakin season. What in the hell are you doing Fultz? It is preseason. Get your rhyme. Jake up shots. (Particularly, after you initiated the offense and the ball swings your way again.) YOU BETTER take that shot - hands down... man down... Kill everyone.... Fultz. I need you to trust your work. I need you to trust the countless shoots you have taken. I need you to be a little selfish during preseason, because in the long run, it is better for the team. If you start hitting your shot. There is no stopping us in the east. The Pacers, the Heat, the Pistons, the clawless Raptors, and the Durantless Nets, can all kick rocks and go home this spring. But it starts now... today.... Not tomorrow... not next year.... right the HELL now.... With your shot. One shot at a time, one game at time, one minute at a time. I have faith in you... You are too dang good. Now if you go 1 for 50... Do not ever take another shot in your life, BUT I bet you hit more than that today. You have my permission in the PRESEASON to gun.... You can tell the coach, I gave you permission. Now go be Magic.... We watchin...

Game 44: 76ers: Pure Magic (Pros): Fultz did play very good defense. He had a few good cuts to the basket and was aggressive down hill in transition. I also liked his energy. He got his second win as a starter and it was against a quality team. Disenchantment (Cons): He did not hit his normal shots this game. He had a couple of bad rolls on the rim. There were a few plays were the 76ers just did not guard him at all. This will be a problem if he is only going to be used off ball. When he is on the court, he is best used as the playmaker, because it allows him to be a threat. I hate when he kills his dribble and is force to pass before making any type of quality move to the basket. I also hate plays that he comes down, pass it and sits in the corner. We did not use the same amount of pick and rolls for fultz this game as last game. The play calling is not under fultz control, but he can control is dribble and aggression when his number is dialed. Note: DJ was also rolling this game, so he did not get any 4th quarter mins. I think DJ being a jump shooting threat was big this game. Either way, Ill take the win.

Game 43: Pacers: This was a great game to show that Fultz can help the team in the half court. We used a good amount of pick and roll and fultz was able to find open people. As a team, the pacers just did not miss any open mid range shots. It was the difference in the game. Our offense was fine but the other team just hit more shots. We did not look like a top 3 defense this game but it happens. Pacers looked really good to be missing both victor and turner. We, as a team, need to up our play. I had us as the 4th best team in the east but the pacers proof me wrong. Until we show different, the pacers are a head of us. With brogdon, sabonis, and warren playing like they are, we need to watch out after victor, lamb, and turner return. They will be scary.

I think this was because he was playing for his country. He was working just not with our staff like last year.

But the real second team would be moe, Gordon, chief, Ross, mcw... that would have enough defensive and offense to be good on both side. If Gordon averages 18 plus points a game. Ross is two way and mcw can play make. Good second unit.

I agree but the season is more than 5 games. I need 18pts a game or more from ag, for the season. Plus, let us not forget ag is the first starter subbed. Why??? I'm glad you asked. Because he plays as the offensive option for the second team. Therefore, he is part of the blame for the second team woes because normally he is on the court. I need more from ag - more consistency and better shot selection.

Good point. Ag is our fan draw now. That is important for an entertainment product. Fultz is now a 2nd draw as well. I really don't want to trade AG. I just feel every year he is close to breaking out. At 19mil, We need him to be an impact player.

I have noticed that anything bad said about Fournier gets down voted. Funny you mentioned it.

Victor Oladipo, No. 11 pick Domantas Sabonis for Surge Has to be the worse magic trade of all time.

reaction cant be taught. It can be improved with better understanding of the game and plays, but you either have good reaction time or you dont.

Game:42: Griz: fultz played good def on Ja Morant and he got his first win as a starter. He did not have a good offensive game but he had two nice steals and two nice blocks. He has not capitalized on his isso plays. We have posted him 3 times now, on the block, and we have gotten zero return. Coach needs to go to more fultz in the middle of the lane so he can do the turn around he likes. I like when fultz pens his man low to post. I dont like him on the block. He has scored most times, when he catches it in the paint.

yes. russell can play well off the ball.

I personally see him as a SF, but not a sg. We need to see where he is vs nba player first.

the only thing I think isaac really needs and the team needs to do with isaac is attack switches. There are too many times that he has 5 inches on a defender and we dont go to him. He flashes in the lane and evan and vuch just ignore him. We got to attack mismatches with our team. He also needs to get a nice hook shot for a post move. It would be nice for him with small players on his back. As of now, he normally faces and just tries to shot over them. He needs more moves in the post.

I think we keep all our players. Management seems to take the slow approach. They dont make rash or rushed decisions. I also think the team's record will turn around and because of that It will cause management not to feel the pressure to change. Can wait until ross comes back healthly. He is important to the team and will be a factor in the future wins.

I understand your point. I also like aaron and Isaac together. Again, i was more so giving ideas.

McCollum is a phenomenal scorer. 48%, 38%, and 83% is not bad on volume shooting. He would be the best scorer we would of had in a long time. I like him a lot. He does not fit our size and length plan and that is really the only issue. I dont think evan is a better player than McCollum, so I guess we will have to agree to disagree. I do like evan's size and ablity to play both SG and SF. McCollum size reminders me of why we choose Evan over Victor. I think some would like to have Victor back, but that is another story. McCollum can also play PG. I am more so giving different ideas.

Another trade I would do at the dead line is McCollum and Hood for Fournier and Gordon (Maybe a pick). That would give us Vuch, Isaac, Hood, McCollum, Fultz Moe, Chief, Ross, MCW/DJ Portland would have whiteside, collins, Gordon, Fournier, Lillard

I think that is what cliff wanted to give up. I think it was the coverage call. Personally, I would have blitz or trapped, but I think that is sometimes by design. The truth is, our defense is not the issue. It is the 30th offense in the league. Our defense has been good and vuch has not been the issue there. He closes out our defensive possessions with this rebounds in and out of space. He is long and can get in passing lanes. He is fine on defense. We need to fix the offense by yesterday. (Dont get me wrong. Our shooting as a team is the reason we have lost a lot of games. That is not on the coach. I blame the players in not hitting open shots. Though, I do think our pgs can get us easier shots.)

I like the ball going through vuc, but sometimes it is not a good option in the post because of the matchups. Marc gasal is an example of a bad match up for vuch. In that type of match up we need pick and roll or pick and pop with a play maker like fultz or MCW. We are not using our PGs good enough. They can create offense for everyone. I hate when Cliff talks about Fultz because he tells us how great he is in the lane and with the ball. I dont want to hear words, show us by calling his number 20 times a game to make plays. Increase fultz usage rate and let see what happens. Tell the kid to attack the rim down hill. I dont want his usage to be bring the ball up, pass to someone, and sit in the corner. Give me some kemba walker plays on multiple positions. I know you have the plays cliff. Dont play with me.