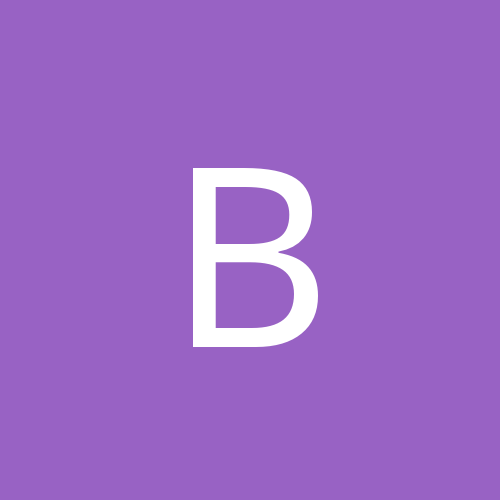 Content count

86

Joined

Last visited
Everything posted by billy5783
Knox is having a good Summer League. Always thought he was a pretty passive guy at UK but he is super aggressive this week.

Iwundu and Frazier have both been ROUGH. I was excited about their development too

I saw someone else say this today...but they were serious

This guy's on to something...

I mean yeah they are a wreck but talent solves a lot of issues. That trio could make some noise

Is it true that he is interested in the Knicks too? Him and Porzingis is a good start and then its also reported Kyrie might head there in FA. Could be an even more fun team IMO

Okay let me specify: it feels like haven't worked out many guys for our top pick

Feels like we haven't worked hardly anyone out. This FO seems to keep things quiet though

His defense may have still been awful (don't know cause I didn't watch) but I recall him finishing the year well offensively.

What's so crazy is that everyone thought he would be really good on defense coming out of UK. Is it effort? Or just couldn't cut it at this level?

Yup. Gotta give something to get something and you have to jump on opportunities to acquire guys when you can. You don't know when the next opportunity for your team is.

So you have to have been homeless to be a good role model? Got it.

He definitely wouldn't be this with us and I don't think it has anything to do with us. I think he just got pissed about being traded and it motivated him

I refuse to believe he is only 21. I feel like I am watching a veteran when he is playing and when he interacts with teammates. Such a mature/confident player.

And don't get me wrong, I would still be pumped if we drafted Bamba. I just think that we definitely have to look at what else is available and if there is a guy who looks like he can be a legit scorer in the league, you gotta go for it. Unless the plan is to try to unload Gordon in the near future for a piece or two.

I love me some Mo Bamba. But what the hell is gonna happen on offense next year if we draft him and lose Vuc and Evan? We would legitimately be the worst offensive team in the league depending on other moves and Gordon/Isaac's development. I admit that his potential is ridiculous though.

My impression was that Stackhouse was a good developer more than anything. Helped develop the Toronto bench and whatnot. Losing a lot of those guys may be why the production took a hit this year? Idk am I way off in this? Honestly not sure

I like bridges a lot. Just not quite sure what his upside is. He could be a stud but could be a high end role player. I'd rather shoot for the higher potential at this point

In that situation give me young or porter. Let's get scoring potential

Which good considering the lottery reform. We were honestly probably more of a back half lotto team this year fully healthy. Still not happy about last night but it's time to get looking at these 5-7ish guys and keep tabs on Isaac's development through the offseason.