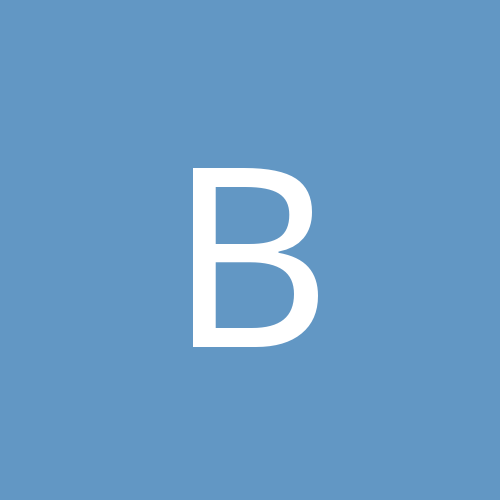 Content Count

3,072

Joined

Last visited

Days Won

23
Community Reputation
288
Excellent
Recent Profile Visitors
The recent visitors block is disabled and is not being shown to other users.
Paolo's going to be awesome. I think his skills at 6'10 250 lbs is extremely unique--Ben Simmons is maybe the only guy close to that size who can run the break and pass like Paolo, I think he's got legit point forward upside. Defense will be an issue early but will probably rate out as neutral on that end over time, enough to not get hunted. Not worried about the 3 point shot at all, he was 40% off the catch, and was money from the corners. I get that some may have hyped themselves on Jabari but he would have been a poor choice. You don't draft someone who shot only 43% on his twos, can't dribble and offers no rim pressure because he lives entirely off jumpers that high. Good role player and defensive talent but the expectations on him to be an apex scorer would have been immense when he's just not that type of guy.

Few too many long 2's from out of PNR and missed but makeable layups but an otherwise awesome debut from Suggs.

Cade looked extremely slow and wasn't able to beat his man off-the-dribble.

It's clearly cope because as you said why throw away months of scouting based on a single workout. Even if we take it as true, Suggs has a magnitudes better offensive foundation than the 0-level scorer that is Barnes. It's also very possible Masai is just washed after he massively overpaid for Siakam-- Presti at least has SGA and clearly wants to load up on jumbo creators.

Suggs has things to work on (off-ball-shooting, turnovers) but he has much much better offensive feel than Jrue and Lowry did at their respective ages. I don't think he'll be in that Beal/Dame/Trae category of capable of getting 40 every night but he has a foundation to be a reliable all-star PG.

Wagner actually reminds me a lot of Otto Porter

Suggs/Franz/Isaac is a dream defensive combo.

There's 100% going to be a 'should Fultz or Cole start' fight coming soon.

Mobley's feel, versatility and that he's very perimeter oriented makes me not worried about taking him if he's available. To be fair, Jaren Jackson was trending in the right direction until his injury.

I'd add that with the new lotto odds there isn't that much difference between 3rd and 4th (probably not catching Minny or Houston). It's also much more likely we'll see at least one team in the 5-8 range jump--look at 2019 draft when the bottom 3 teams picked 3rd, 5th and 6th.

Actually quite sad from a sentimental view he's gone--he transformed into a legitimately really good player. Glad we stuck with him when things looked shaky back in 2016.

Cole and with 7 boards (4 offensive!) in 19 minutes is seriously impressive. He's already established himself as deserving of crucial minutes and can impact the game even if his shot's not falling.

Isaac would get over 100 million if he were healthy. Still extremely risky however.

Cole definitely had the best pre-season out of all rookie guards and arguably all rookies in general with Devin Vassell as the only other guy to really stand out. Needs to improve decision making and fouling but his offensive game is already quite advanced:

Cole Anthony looks a bit shorter than 6'3, seemed the same size as Trae Young. Pretty rough shot selection and was out of control but that pull-up three off the Birch screen and left-handed floater/runner thing from the baseline are encouraging.