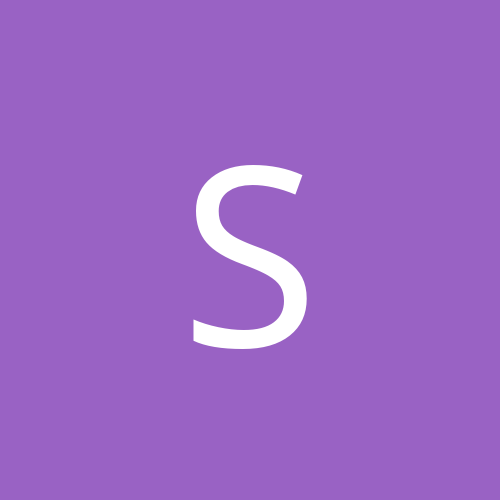 Content Count

484

Joined

Last visited

Days Won

6
Community Reputation
44
Excellent
About Spaceman
Rank

Member


Birthday

03/31/1959
Recent Profile Visitors
The recent visitors block is disabled and is not being shown to other users.
if you look in the dictionary under "Black Hole" his picture will be there.

Just looking at our last two games against Plili and thinking they will already have clinched the best record in the east and will probably be resting players. I really hope our guys don't get too carried away and do something like win those last two.

Green and Moody are perfect. We need shooters and they are shooters.

Our best hope is to get some ping pong ball karma for not tanking.

What if you just dropped the teams with the worst two records to the G league? That might get their attention.

Donta Hall put out more energy in 17 minutes than Mo Bamba has put out in 2-1/2 years

Watching these young guys grow and play hard should make for a very entertaining rest of the year. Admittedly I've been hard on Bamba but he showed some real offensive energy tonight and Cliff rewarded him by overlooking his defensive lapses and giving him minutes. I don't mind the loss because it helps the draft odds but I wouldn't be surprised to see these guys win a few more unexpected games. Oh and Ross and Bacon are black holes, do these guys ever pass?

It looks like the wiz are embracing the tank.

I've said it before and I'll say it again Bamba is a stiff and should either be traded or at least not extended. Give me Green and Moody and let them fight it out for the starting 2. I think both can score and that is what this team needs the most. Oh and Jalen Suggs might just be a winner.

I find it funny listening to national media (NBA Radio) how you rarely hear mention of any of the Magic players and when they have been discussed it was always negative. Now after these trades it's like the Magic traded away the best players in the league, they got fleeced bla bla bla.. I liked the guys we traded because they were our guys but we weren't going anywhere with them. Would I have liked to have gotten a better return? Sure, but at least now we have some young players that we can hopefully develop into something more than a 35 win team.

Farewell Vuc you did yourself proud here and we appreciate it.

Isn't it funny how Boston overvalues their players. If we must trade Gordon my vote is Portland.

Trent, Simons and Hood for AG would be a fair deal. I heard Hood's contract is a team option. Let him walk and give that cash to Trent. Let Simons fight it out with Fultz and Anthony.

I agree with what you are saying but I really think Bamba is a stiff and it pains me. You hate to trade him and have him blow up in another system but with what I've seen i really cant see him getting an extension.

Tonight's starting unit without Vooch would be at best a marginal second unit on a good team and tonight's second unit have no business in the NBA.