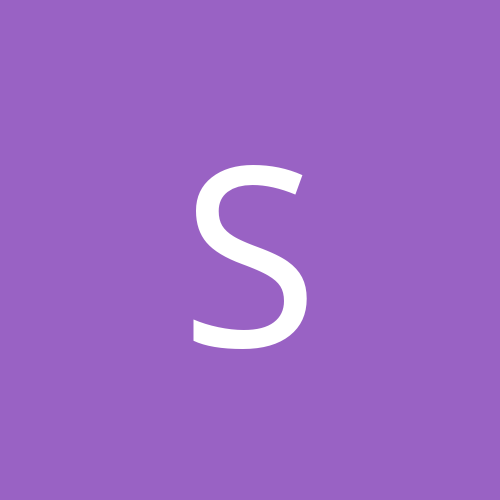 Content Count

547

Joined

Last visited

Days Won

9
Community Reputation
56
Excellent
About Spaceman
Rank

Advanced Member


Birthday

03/31/1959
Recent Profile Visitors
The recent visitors block is disabled and is not being shown to other users.
I don't think there is any way we end up with the fifth best lottery odds. Portland is in the middle of an epic tank job, Indiana isn't trying too hard and Washington just isn't very good. With all that the Magic seem to be trying their best every game and really jelling as a team. Where will that leave us, seventh, eighth maybe? I guess after the top two or three players in this draft the next group just boils down to need and preference. This is where management and scouting make their money. I say keep winning and let karma sort it out.

However it very well could have been a foul on WCJ on Ivey's three pointer also.

Like a few of you are saying our two golden boys have hit the proverbial wall and with both playing in the rising stars I''m not sure how much rest they'll get over the break. Palo's free throws are down and Franz has missed too many right at the rim. The officiating in this one was pretty bad, the charge on Markell was an obvious and one and the mugging of WCJ sure looked like a foul to me. It makes me mad and that's good because for as hard as this team plays the now deserve better. However the thing to me that is the worst is the fact that half the arena is yelling lets go heat. I'm buying tickets tomorrow to the next heat game in March so at least there will be two more fans there cheering for the Magic. I hope you'll join me. Peace.

Cole has been playing some really good ball offense and defense but I wish he'd stop doing that roll the ball up the court thing. Correct me if I'm wrong but that strategy is used for saving time when your behind in the score and don't want the clock to start. Someone should tell him that when you're up 10 with two minutes to go you want the clock to move as much as possible. He did this again tonight almost daring the defender to make a move on him and it nearly bit him. Good game but much closer than it needed to be,

Embid and WCJ may be out tonight. If that's the case Mo will have to find someone else to pick on.

I'd keep Harris. He fits.

Terrible officiating our guys got hacked a lot going to the rim add that to Kessler doing his best Mutombo which caused them to either go too hard off the glass or leave their shots short off the front of the rim. Everyone says this team needs a reliable scoring two guard and I agree but getting out rebounded by twenty and giving up so many easy lay ups tells us we still need some sort of bad a$$ stopper in the front court, maybe Issac if he gets back can be that guy because Bamba and Moe Wag sure aren't.

These guys have really been good lately. In the last ten games only Brooklyn has a better record. I'm thinking 6 seed.

The main problem with Palo on the last defensive possession is him and Murray have bad blood and I think he just got a little too aggressive. He probably could have gotten by with much less effort and Murray still would have missed the shot.

I was just combing through the box scores this morning and noticed Houston shot 3 for 29 from three last night. 3 for 29

Was Gary Trent auditioning? Bamba had 13 rebounds in 17 minutes, imagine if he actually had a motor. Franz is Larry Bird Good win, good night.

Nah, forget Manu Franz is Larry Bird

I absolutely love this trade.

Those are very good points. Do you think Hardy Nickerson can play point guard?

Game recap 20% from 3, 14 assists, no point guard and Bamba is terrible.