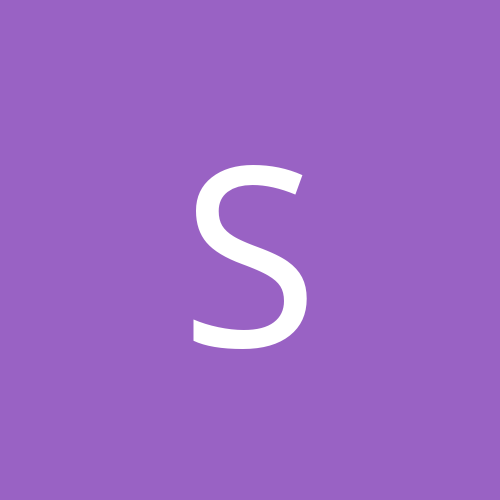 Content Count

526

Joined

Last visited

Days Won

8
Community Reputation
54
Excellent
About Spaceman
Rank

Advanced Member


Birthday

03/31/1959
Recent Profile Visitors
The recent visitors block is disabled and is not being shown to other users.
There's no way to shake him free from Hou is there?

I think that the Mitchell trade definitely puts Cleveland in the playoffs. It probably also puts Chicago in the play in or worse increasing the value of their pick next year. Boom

Franz feeling it on that long three. I;m so happy this guy is on the Magic and what is so funny is nobody here was all too excited when he was drafted. Good job Welt/Ham

Rashard with 200 plus threes, damn couldn't we use that. Also Skip was awesome to watch play, amazing swagger.

I agree it was just what we wanted to see from the rooks. It's great that there is such a good amount of support being shown by our young guys but let's not lose sight that it is Vegas.

I don't understand which "regime" you're talking about besides JI and T Ross they are responsible for this product. Any way I hope they get a shooter or two in the draft. Peace

I'm no expert but this doesn't look like a good draft class. I don't see a game changer in the bunch. I'd trade down for assets and maybe a shot at that Matheren kid from Arizona, he's one that looks like he may be able to shoot a little.

Magic gave Phili all they could handle last night. Lots of bright spots WCJ, Kelli,Chuma and even RJ. I wonder how the Phili fans feel watching that foul fest? Getting all those "Superstar" calls that is not fun basketball and not good for the league.

This was the best Team game of the year. Also there is no reason for this team not to try to win every game. I don't think that draft position is more important than developing a "how to win" attitude. Plus I don't really see a true game changer in the up coming draft.

Mo Bamba is so soft on D, RJ Hampton is not a smart player and Cole Anthony is a narcissist. I could easily move on from all of them. Also the Magic should really try to resign Gary Harris.

Suggs has a lot of Oladipo in him. He seems to just head down bull to the rim and not finish very well. Hopefully a little of Franz's finesse will rub off on him. Fun game though, it's good to get a win now and then.

Keep Lopez and unload Bamba please

So the trade deadline is coming up. We all agree that Bamba must be gone but as bad as he is you won't get anything of value back. The only hope of getting something useful is packaging him ,Ross maybe RJ and the TPE. With all that you may be able to get a rotation player but not much else. This is where GM's earn their money, let's hope ours aren't out on vacation somewhere.

Granted Turner can be irritating but that aint the problem.