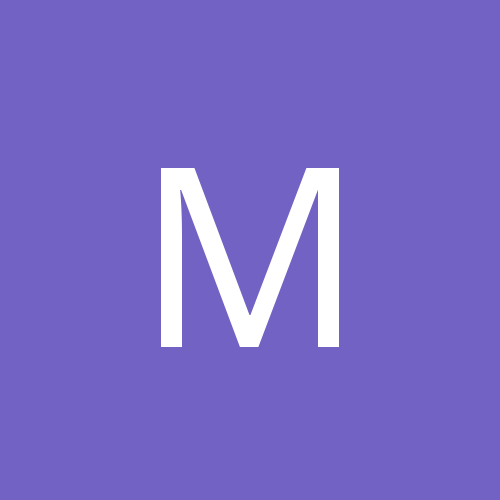 Content Count

677

Joined

Last visited

Days Won

6
Community Reputation
63
Excellent
Recent Profile Visitors
The recent visitors block is disabled and is not being shown to other users.
Bamba is tall and lanky. Never struck me as someone that would ever become built like Howard or Embiid, he was more likely to be a Larry Sanders like player with a more slender build. Sadly Bamba will never be as useful on the defensive end.

Our front office live off their reputation of finding Giannis and their 2010 executive award for their one year wonder season. Take that away and what did their tenure in Milwaukee have to show? 240-318 regular season win loss record. A few play off appearances and never won a series. They even drafted Thon Maker tenth overall! I suppose we wanted a veteran front office after we had a young up and comer in Henny running the show, but personally I'm not sure how much faith I do have in our front office rebuilding, but a change doesn't appear to be coming.

Based off their listed heights, which we should alway take with a pinch of salt, there is 2 inches in it. Wagner might be taller, but he's not a better shooter and he's not a standout athlete. Kispert should transition well into a Joe Harris like role. That's ideal for this team at the 2/3 spot, lights out shooter with a good IQ for team defence. Length and age can be important, but we need contributors. We need to use that second pick smartly and identify someone that can come in and make a difference. For me, I'd rather draft the elite shooter and capable defensive talent than another project. 3 years down the line we'll be wanting to be a play off team again and a talent like Kispert (a Harris/Bogdanovic like player) can be an ideal starter IF we have stars in other positions. Anyway, it's good for us to have debate and options available for both our picks.

He's got the size to play the 2-guard, though whether his game would fit that role is debatable. Same goes for Fultz and Hampton, both have the size to play the 2-guard spot, but fit is debatable. With that said, at this point in our rebuild I wouldn't discount any guard because we have Fultz, Hampton or Cole on the roster. If our FO believe there's a franchise changing guard available, we should select them and work out what to do with those already on the roster at a later date.

Wagner is an average athlete. The age and length shouldn't be a factor in the decision. Kispert is ready to contribute now as a elite shooter and with some development can improve his defence because he's a max effort player. Length we've already got plenty of, so we don't need another rangy forward come guard that doesn't have a clear position. By no means am I saying draft Kispert because there are clearly other options, but the criticism of him as a selection is unwarranted. We need to add players that can shoot and score rather than keep going for projects that can't because they are young, lengthy and athletic. I guess we could field a team of young, lengthy and athletic players that aim to shut teams down with a smothering defensive game. But if they struggle to shoot and score consistently they will never win in the modern NBA. Today's game is based around shooting and scoring, and if we want to push up those standings, we need to get with the times and put together a roster that can shoot and score as well as play acceptable defense.

How many raw high upside picks actually make it anywhere near to their ceiling? If they have a solid floor, say a starting caliber 3-and-D, fair enough take a swing on that upside. But sometimes some of those prospects are too raw and never develop as expected. If we are taking someone with our second first round pick, then adding someone that should be a good 3-and-D player like Kispert is a pretty useful pick. If he can contribute to a team like Joe Harris does at Brooklyn or Tyler Herro at Miami, then that's a good selection with the second first rounder. The likes of Kuminga and Barnes may have more upside, but neither of them have a consistent outside shot and both players will require a lot of development to become starting caliber players, and some of that will be tied to their ability to develop a consistent shot. For me, in this rebuild we need to prioritise drafting players that can score, shoot and play defence. Yes there is a place to draft athletic, length and high upside players, but that can't become the obsession like it has in the recent past.

It's a trade that made sense for them. They added a second all star to pair with Lavine who has a consistent game to pair with his potentially explosive game. They can interlace their other talent into the team like White and Williams. Plenty of room for them to develop beyond a typical team stuck in limbo, especially if Williams becomes the third star in that team. It is a shame and odd to see Vuc in another team's colours though.

In an ideal world that will be the case, but our team does have a tendency to acquire players that take those minutes away. My only concern with a front court of Isaac, Okeke and Bamba is can they keep up offensively? Their defensive potential is excellent, but the offensive end is questionable.

Not particularly fond of the Jalen Johnson pick. With how Okeke is looking and Isaac coming back, do we need to be drafting another prospect for the PF spot? If Jalen Johnson is seen as a potential all star, fair enough, but as far as I'm aware that's not his projection. Personally I'd look at a different pick and allow Okeke and Isaac to rotate at the PF spot.

https://fansided.com/2021/03/30/nba-mock-draft-chicago-bulls-lottery-winners/amp/#click=https://t.co/PksUllGZPR This would be a horror scenario. Chicago Bulls win the lottery and jump to first overall and select Cade Cunningham. It would be like them winning the lottery and selecting Derrick Rose. We drafted third and go Jalen Green. If we pick outside the top two, he would be an excellent pick for us.

Just imagine being the team that drafted Bagley ahead of Doncic because apparently their GM didn't like Luka's father!

Agreed, two of the best players in that draft class went 13th and 14th - Mitchell and Adebayo. So sometimes a team can hit it lucky and find a star outside the top few picks like the Warriors did with Curry, Thompson and Green. One of the things with Mitchell at the time was his size, 6'1 for a shooting guard is undersized. He's got point guard size with the game of a shooting guard, though he's capable of playing the point. I believe if Mitchell was nearer 6'4 or 6'5 he would have been selected much higher. That said, if our front office does a good job they can find franchise changing and contributing talent outside those top few picks.

If we are lucky we'll end up with a top four pick and another pick inside the top ten. It is amazing to think that we could come away with two top prospects (eg their pick lands at 5 and ours lands 1-4). This is the type of luck teams need at times during their rebuilds. However, it could easily go the other way and their pick lands in the top four and ours falls outside the top four. In that scenario we would not be very happy. So we'll have to hope the ping pong balls fall our way.

Tanking doesn't guarantee we'll get better lottery odds. The first four teams have a near 50-50 chance of landing inside the top four or picking outside the top four. In fact the team that finishes with the worst record has a greater chance of picking fifth than they do picking 1-4, the teams with the second and third worst record have better odds of picking fifth or sixth, and the team with the fourth worst record has better odds of picking sixth or seventh. So tanking doesn't guarantee a better pick due to the revamped lottery odds. For me, we would be better off letting this team continue to develop and build a positive and hardworking culture. The teams that spend the least amount of time rebuilding have a combination of finding a star (or stars) AND build the culture for success. Those teams that get stars but fail to build the culture never go anywhere (eg T-Wolves). We need to promote this play hard culture and not sit players to let the losses build up because doing so would send the wrong message and be counterproductive.

There is only one flaw with this plan, there is a near 50-50 chance of one of the teams with top four lottery odds falling outside the top five. We currently sit fourth and we have a 51.91 chance of falling to 5-8. By odds alone our most likely pick is 6th (25.74%), followed by 7th (16.74%). Now I'm not suggesting don't tank, or play the youth and see what they've got. However, this isn't the NFL where you can tank for guaranteed picks. The NBA's draft lottery is designed to try and prevent that and does mean we have to be prepared for the possibility of being unlucky just as much as we do for being lucky.