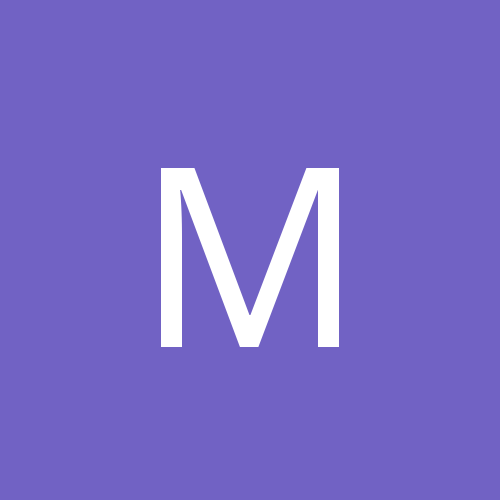 Content count

576

Joined

Last visited

Days Won

4
Everything posted by Mike1989
Good point. The only thing in our favor is they already have Irving's backup in Rozier under contract for next season and hold his rights, and they could draft a backup shooting guard like Donte DiVincenzo late in the first round. So perhaps some team could be able to pry him away from them because they will not want to over pay Smart and tie themselves to a burdensome contract, but in their situation I could see them matching any sensible offer because he adds a lot to their second unit. Not many teams can boast talent like him off the bench. For me, I wouldn't overpay him. I think we should look elsewhere.

The issue with Marcus Smart is that he is not really a true point guard because he's not a top passer, and as a shooting guard he's solid defensively but offensively he's streaky and isn't really an accurate shooter. So unless he does something unexpected and breaks out as a star on a different team that pays and features him, then I would say his best fit would be on a play off team because he can provide them production off the bench leading their second unit and is more than capable of starting if required. But I am not sure he's a good fit for us because he's not really a true point guard and he's not a lights out shooter or scorer to make him ideal at shooting guard.

I'd rather have Mikal than Bamba as well, but that's on the basis that Mikal projects to be a very good 3 and D player that can play SG and SF. In today's NBA he can stay on the floor at crunch time in the play offs whereas Bamba would be riding the pine if he doesn't develop offensively (unless of course we follow Utah and keep our big on the floor). The other reason I'd take Mikal is it would fit with what we've got here. Mikal, Isaac and Gordon would be pretty good defensively and in small ball can all slide up a spot to SF PF and C to allow other shooters onto the court. In normal line ups having them at SG SF and PF gives us a good core. Mikal has a high floor as a 3 and D guy, so he's not ideal at 6 but he's a very safe pick whereas Trae Young carries risk because of his size, Bamba might never develop offensively and although he should be good defensively those types of bigs aren't playing prominent roles in the play offs, Sexton is a project shooter and if he doesn't put it together he's Payton mark II, and Carter is a decent all round talent but if he doesn't take his skills to the next level he could be another O'Quinn. So other prospects with potentially higher ceilings might not offer the same floor as Mikal. Also, if Mikal develops offensively he could become a potential all star. So he's not one dimensional as many think because sometimes players like this surprise us (e.g. Leonard). Ideally we want a star at 6, but we could do worse than draft a high floor guy like Mikal and bet on him being the next Butler or Leonard unheralded pick.

Perhaps, but Schroder does give them a proven talent to pair with Ntilikina in their back court. At 19 they could then target Porter or Spellman if they want a PF/C, or there's other decent prospects. A pick like 30 or 33 could get them Hutchinson. Like you, I think Trae is their ideal pick, but Schroder will tempt someone to trade for him.

True, things might change and teams might go away from small ball line ups, but it would require a Utah title or two to change people's minds because if the West is dominated by the Rockets and Warriors (or another team that plays in the same manner) and the same occurs in the East, then I don't envisage a significant change when we are ready to compete. For me, I'd rather see us lay the foundation now because that way we aren't left scrambling seasons from now trying to reshape our roster to fit current trends. We are better off drafting and signing players that fit how we want to play long term and investing in their development. If that's going for elite defense with acceptable offense without relying on three point shooting, go for prospects that fit that criteria. However, if we want to play positionless basketball and shoot there's at a good rate, go for the prospects that fit that criteria. It wouldn't surprise me if they tried to trade him to an existing lottery team for another pick. Would a team like the Knicks consider Schroder and #19 (maybe #30 or #33 as well) for #9 if Trae Young or Collin Sexton are there? If Schroder want a out and they can package him and get a replacement that could be an option for them. I think he's a good player for teams to consider, especially on that contract.

Can we afford to draft another project on the offensive end? We already have a project with Jonathan Isaac, that would mean we would have two athletic and lengthy players in our front court that could be liabilities at the offensive end if they don't develop as predicted. I don't doubt they can make contributions defensively, but in today's NBA teams need to have players on the court that can shoot and score, while playing acceptable defense. It would interesting to see what we could do if we did go against the grain and tried to win a championship based on elite defense, but considering teams are scoring over a 100 points per night it would be very difficult to win a best of seven series based on defense alone. We would need to have a scoring back court and Gordon would need to become a more consistent shooter and scorer as well if we put two defensively minded and offensively limited players on the court. I can see the appeal of Bamba but his selection worries me if he doesn't develop offensively because in today's NBA he would be riding the pine for lengthy periods of time unless we decided to go against the grain.

I hear a lot of Magic fans say they want Mohamed Bamba, but is anyone not concerned that in the conference finals centers of that style are almost non-factors? Rockets: Clint Capela played 24 minutes, while the other starters all played over 40 minutes each. Their sixth man, Eric Gordon, played 35 games, and Gerald Green chipped in with 12 minutes. For the most part Capela has been marginalized. Warriors: They don't utilize a traditional big. Kevon Looney and Jordan Bell play center at times, but both play reduced minutes compared to their main four starters who played at least 39 minutes. Cavaliers: They have been using Tristan Thompson, but his role has fluctuated throughout the play offs due to him not being able to shoot. Celtics: They are the only team with a starting center that stays on the court and plays heavy minutes because he can play defense, score and shoot. So are we potentially setting ourselves up to select a player that might not be able to stay on the court if we do end up making it to crunch time in the play offs? Some will point to Rudy Gobert playing over 30 minutes for the Jazz, but time will tell whether their approach using two bigs (Gobert and Favors) can prove successful for them in delivering a championship to Utah. I can see the defensive potential of a front court that features Isaac, Gordon and Bamba, but offensively things could be a struggle because two of them (Isaac and Bamba) don't really project to be power scorers. If they hit double figures on a regular basis that would be useful. So if we go down that route we'll need to grind out results and wear teams down through elite defense, unless of course we put together a back court that can score and help out defensively as well. I'll be honest the Bamba selection fits the profile of what this front office look for, but I'm not convinced that in today's NBA you can win with the kind of front court we'll likely have if Isaac and/or Bamba don't develop offensively.

But would it be worth taking the hit if we got the 15th pick in the deal? Guards like Zhaire Smith, Khryi Thomas, and Lonnie Walker should be available. We could get a project big like Mitchell Robinson or Jontay Porter. It could be a valuable pick to add to the collection. Then there's the possibility of how far we can move up if we paired 6 and 15, could that get us high enough if we really love Jaren Jackson or Luka Doncic in order to pick them?

If we could get rid of Vucevic for Mahinmi and the Wizards pick we should snap their hand off. I suspect to get that pick we might need to throw in Fournier (or Simmons) as well to try and sweeten the deal for them. As for the other deal, I'd rather keep Ross and our pick. Clarkson is a good combo guard to have for potential 6th man duty. I don't think he's a good enough passer to be a starting point guard on a good team, and he's not really a prolific enough scorer or consistent enough shooter to be a starting shooting guard on a good team. I'd rather keep Ross for that role next season.

Moving back to 12 and 13 gives us a lot of options to consider with those picks aside from those two... One option could be to draft a duo of guards. I really like Shai Gilgeous-Alexander as a point guard prospect. At #12 he would have a ton of value because he's a decent and developing shooter, and he's a pretty good passer as well. We could pair him with Zhaire Smith, Khyri Thomas, Lonnie Walker, Gary Trent Jr or Donte DiVincenzo, who is receiving a lot of hype. Adding a pair of guards can allow us to be patient and develop our starting back court of the future, while utilizing two veterans in the back court to help boost our win count because I would expect us to try and win games next season and make a run at the play offs. Even if we don't win many games, next year's class looks to be more forward heavy so if we decide to make any changes on that front (i.e. Isaac and Gordon) we can do that then if we are in the position to do so. The second option could be to grab an exciting young guard prospect (my ideal selection is SGA or Zhaire Smith) and pick the best player available from another position. I am not a huge fan of Robert Williams and Miles Bridges, but both bring enough potential to the table to be good additions to this roster. The benefit of adding Williams is that he can start for us when we find a taker for Vucevic and eventually move on from Biyombo. He's not a flashy prospect but he is a fairly safe pick. I'm not on the trade back bandwagon in this case because at 6 I think we can get a good prospect, but at 12 and 13 there are some good options in that range that offer good value and upside.

At 12 and 13 we could come away with a Robert Williams and Miles Bridges, they can boost the front court. Alternatively we could pick SGA to develop behind Beverley since Augustin is realistically no more than an off the bench option. Beverley / Augustin Fournier / Simmons Isaac / Ross Gordon / Miles? Williams? / Biyombo I suppose there's a fair amount of guards tipped to go in the middle, but some of them do have upside and could be appealing picks. For example Zhaire Smith is very athletic and a potentially exciting prospect. Khyri Thomas is a good shooter and has upside. We could gamble on one of them and package Fournier to see if we can get another pick or player in return. Ross is an ideal sixth man and Augustin and Simmons are an ideal off the bench back court duo. It's nice depth. I'd like to see Hezonja back but I think someone will pay him more than we will be willing to pay.

It's not a good fit for him. Maybe he'll be better somewhere else? He wouldn't be the first player to struggle after being traded.

Hood did fine in Utah while he was starting. Even this season he was averaging nearly 17 points over 39 games and 12 starts. His issue in Cleveland is they prefer JR Smith and his minutes have been significantly reduced. Much like Clarkson and Nance have seen their minutes and roles reduced in Cleveland. I think Hood's time in Cleveland shows that he's better in a starting role or at least in a more features role off the bench, something he's not getting in Cleveland because they prefer other players. I wouldn't rule him out based on what's gone on in Cleveland, however I wouldn't overpay for his services either. So perhaps he could be available on a prove it kinda deal like McLemore signed with Memphis?

Porter and Bagley are weird picks with Isaac and Gordon on the team. I suppose if they are the BPA it's them or reach for a player that fills a need. I'd grab them and make the decision at a later date. As for Trae, he could be a boom or bust player but there is that risk with most prospects. Porter has a question mark with his back, if that's a long term issue he could be a bust. There are safe selections like Mikal Bridges should be a good 3 and D guy, but do we want a glue guy or a potential go to guy? If it's the latter we might need to take a risk on a high upside prospect even If they carry some bust potential. Otherwise we should grab Mikal and slot him in there at SG and get ready for free agency.

KAT has made the all star game. Not missed a game. He scored 20 plus points a night, double digit rebounds, and blocks at a decent enough rate. Isaac is unlikely to become a number one option. He's more likely to be a defensively orientated player kinda like Michael Kidd-Gilchrist. The sixth pick might have value but there are no guarantees we get a star from that pick. With KAT we would be acquiring a star and number one option. If we kept Gordon he's a good number two option. Fournier is a more than acceptable third option. If we could get solid point guard and center production we would be looking better than we would with Isaac and 6 on board.

Who else could we send? I guess they could have some interest in Vucevic, but his trade value is low. Fournier would have to come off the bench because they've got Butler and Wiggins at SG and SF. Ross and Simmons are bench options as well. If Gordon isn't involved via a sign and trade at a later date, the deal would need to be centered around Isaac and 6 (and probably more) because our other talent are bench options for them.

The cost would be fairly significant for any team looking to acquire him. For us it would likely involve Isaac, Gordon, this year's first round pick, and future picks as well. As talented as he is we'd be leaving the cupboard fairly bare.

They'll win the weaker conference, but I don't see them beating the Warriors in a best of seven, and I'm not sure they will beat Houston either. But fair point Boston at doing it based on defense first, offense second, however their offense isn't that weak it just lacks a power scorer... Horford, Tatum, Brown and Rozier are all averaging 17 to 18 points a night and can shoot. So they are sharing the scoring burden and still producing at a decent level because not many teams can boast four players averaging in the late teens. So I'd say their offense is more than acceptable. With that said i don't see Isaac and Bamba being 17 to 18 points a night players. I hope I'm wrong, but they'll probably be nearer 10 to 12 points a night unless they put it together offensively. So for us to do a Boston we'd need to land a back court duo capable of scoring in a high teen to 20 a night range to go along with Gordon, and if we don't we'd have to try and grind our way to victories and in this era that hasn't proven successful on the title front.

A front court with Isaac, Gordon and Bamba does have a lot of defensive potential, but offensively it could be difficult if Isaac and Bamba don't emerge at that end. Defense is important, but I'd take an elite scoring team with acceptable defense over an elite defensive team with acceptable offense. Ideally you get balance at both ends but offense often trumps defense in this era.

It would be nice to move back and get him, but what would the Cavaliers and Knicks be willing to give up? The Knicks will likely tank next season with KP likely to miss the majority of the season, and even if they decide to try and win they are unlikely to be willing to give up future picks or young talent. I suppose the Cavaliers can send future firsts our way, but they'll be late first rounders unless LeBron leaves. Talent wise I suppose Jordan Clarkson might appeal if we want a decent enough guard option, but there's not a lot to be gained from our end. In a sense I think we'll probably be forced to pick him at six if we really want Sexton. I can't see him falling to the Clippers if his stock continues to rise, which at one point could have been a viable trade back if we got 12 and 13. We could have drafted Sexton and Robert Williams. With that said, if a trade back with the Clippers landed us SGA and Robert Williams, that could be an appealing option for us if we really don't fancy one of the players at six. Maybe we can even dump a contract on the Clippers at the same point...

True, if the top four are Ayton, Doncic, Bagley and Porter it leaves Dallas a choice between Bamba and Jackson. So if they go Bamba, we'll probably draft Jackson and vice versa. Unless we truly want Trae Young. Porter does fill a need for Memphis. They already have their point guard (Conley) and center (Gasol) pencilled into their starting line up next season. They've not really had a 20 a night guy and Porter could potentially be that guy. So could Bagley if he's available. Both project to be potential go to scorers. Jackson doesn't project to a 20 a night guy. He can space the floor, grab rebounds and block shots. So he'll help them continue to play tough defensive basketball but won't necessarily help them fill the scoring void. It comes down to what they want. A better defensive talent that should be able to space the floor, or the better offensive talent.

Is your point if we draft Trae Young or Wendell Carter we'll be in the lottery again? If so, I'm not convinced players like Bamba or Jackson that fit the athletic and lengthy criteria that our front office look for could help us avoid the lottery next season. They'll bring defense but we'd need significant growth from other players and further additions in order to make the play offs. Or is it merely a question of who I like? If so, I haven't seen any of next year's potential class to comment because I don't follow the high school game. However, based off recruiting classes and reports it seems likely to be a good forward class with a couple of shooting guards to watch out for.

Currys' measurements, lack of ideal athleticism and quickness, and defense were all critiques of his coming into the league however he's made the jump and become a star. If we think Trae can become a star we shouldn't pass on him because someone measures better because great measurements don't always equal success, like lackluster ones don't always equal failure. Agreed on Carter. At 6 he could be an ideal selection. He offers a high floor and decent enough ceiling to make his selection decent value. It would also complete our front court.

Another really good and somewhat underrated player.

Chris Paul? 6ft at best. Also, even if he never becomes a superstar it doesn't mean he can't become a very good player. Isaiah Thomas is a former all star and was important for the Celtics before injuries got him. If we could get this kind of production from Trae we would have a 20 a night guy with 6 assists and we can work with that.