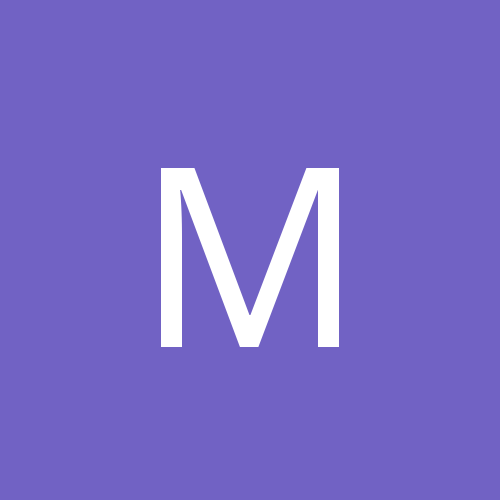 Content count

462

Joined

Last visited

Days Won

3
Everything posted by Mike1989
It depends on who you want and how far we are trading up. For example if we pick 5 and want Trae Young but the team picking first want to draft a big (Ayton, Jackson or Bamba), add a player like Fournier and any other potential picks, then maybe they go for that because they can still get the player they want and add assets? It would be like the 49ers and Bears trade. The 49ers wanted Solomon Thomas whereas the Bears wanted Matt Trubisky. The Bears didn't want anyone to jump ahead of them or risk the 49ers changing their mind, so they made a trade and both teams got what they wanted even though they didn't have to trade to make it happen. After all there isn't a huge difference in the top five to seven players to make teams hesitant at trading back. So if you want a big and someone wants a guard and you can acquire assets by moving down a couple or so picks, then it might make sense for them. Unless we are talking about acquiring another high lottery pick then it that case it would be fairly difficult.

From what I read the pick was protected and would only be conveyed to us from 2017 if they made the play offs: https://www.libertyballers.com/2014-nba-draft-prospects-andrew-wiggins-julius-randle/2014/6/27/5848660/sixers-magic-trade-dario-saric-elfrid-payton-draft-picks However, upon further reading it was top 11 protected in 2017 and top 8 protected in 2018: http://www.orlandosentinel.com/sports/orlando-magic/magic-basketblog/os-mbb-orlando-magic-philadelphia-76ers-payton-trade-20140629-post,amp.html So what we've essentially missed out on is their pick this year which will be in the mid to late first round depending on how well they do in the second half of this season and the play offs. I guess that could have been useful for our rebuild but at the same time taking the risk on Payton made sense at the time because he had upside worth gambling on in a position of need after the Oladipo at PG experiment "failed".

If memory serves the Payton trade involved us sending them Saric, giving them back their first round pick from 2017 onward which was protected, and a 2015 second round pick that turned into Richaun Holmes. So essentially the trade was not that embarrssing because Payton has become a solid if unspectacular player and Saric had become a solid PF. Hindsight says we should have stuck with Saric and kept those picks, but is Saric an all star in waiting? Perhaps, then again he could be merely a useful stretch four. Now if we had the rights to their first round pick with no protection then this deal would be totally different because in 2017 they picked third overall and that player was Jayson Tatum. We could have drafted Jackson or Fox. So that would have been difficult to stomach, but thankfully that pick had protection and would only have come to us when they made the play offs or fell below a certain pick in the draft.

When Payton was coming out of college he was compared to Rajon Rondo. I think the logic behind his selection was that they liked his size and athleticism and that he played defense. They knew they were taking a hit on shooting and scoring, but with strong defense and acceptable play making he could be our version of Rondo or Rondo-lite. Problem is he never came close. As you said, his defense never really translated, his play making was average, and his scoring was streaky. So the pick didn't work out. Maybe he'll do better elsewhere but we rightly moved on from him. Did Henny make the right move trading for him? Hindsight says no. But I can understand why we did go after him because he offered intriguing upside.

In today's NBA Bagley might be able to play as a full time C since a lot of teams are moving away from traditional centers and want them to do more than collect rebounds and block shots. I'm not convinced that playing center will be his best position but it wouldn't surprise me in today's NBA. As for Porzingis, he's been playing center because that's been viewed as his best position and it's where he wants to play. It has been suggested in previous seasons that they should move him to center but have kept him at power forward. When he comes back from this injury he might end up moving to center according to some of their fans to take pressure off him, but there are parts of his game that fit playing center (shot blocking) and other parts that he doesn't do as well as some centers (rebounding), so it is debatable what position will suit him best. Regarding Isaac, I think those that want him to play 3 feel that way potentially because they want to keep Gordon and his best position is the 4. Gordon is not really a 5, nor is Isaac. So to retain them both means they manning the forward spots otherwise it means off the bench for one of them, or letting one of them go. I do agree that he looks more like a 4 than a 3, and that's one of the reasons I wanted us to look elsewhere in the draft.

My concern with that is we aren't John Wall away from being a contender. His addition might not be enough to push us into the play offs. Detroit sit just outside currently and they've added Blake Griffin to pair with Drummond, and then there's Charlotte built around their all star point guard struggling to make head way. In a trade we'd likely need to give up someone like Gordon or Isaac, perhaps even Fournier or Vucevic. Add in draft picks as well. We would likely have to give up a lot and leave ourselves short and be reliant on us being able to recruit free agents and make further moves to build a supporting cast. He's a very good player but he's likely to be pretty costly.

Utah ended up with Donovan Mitchell after he was taken with the 13th pick by Denver. He's looking like a potential star. Indy drafted Myles Turner 11th overall and he's made an impact for them in his first years in the league. They also drafted PG at 10 and Granger in the 20s. I know we've exchangd over this in recent days, and we probably will again, but the 2nd pick in this year's draft is not significantly more valuable than the 6th pick because there is arguably no consensus first overall player and in my opinion there are seven players that have top five potential. So other than being able to select the player you prefer, this is not really year with a huge drop off in quality from 2 to 6. With that in mind we should get a contributor whether we pick high or just outside the top five. If we fall to ten or outside the top ten then our choices are not great.

I think an argument can be made for a top seven: Trae, Sonic, Bagley, Porter, Jackson, Bamba, and Ayton. Preferably top 3, but anywhere up to 7 should get you a prospect that can be a piece to help a rebuild. Some are better than others, and my preference (Trae) will likely need to see us pick top three, but I guess we could do worse than end up with Jackson or Bamba or even Porter if we pick 6 or 7.

I'm not discrediting tanking, but you do have to assume that the front office don't try to do something different and think outside of the box. Problem is year is that the current top five are pretty fluid, and you can even add Bamba and Jackson to the equation to make it seven. Do I trust this team to draft someone like Trae Young over Jaren Jackson? I don't. Jackson is a Isaac type pick and our front office proved last year they valued his length and defensive potential over any offensive short comings when compared to players like Markkanen and Smith. So as much as I'd like to see us draft Trae, I think there's a good chance we take Jackson because of that length and defensive ability/potential.

Perhaps, then again Paul Millsap did decide to go and play with that young Denver team. Ok he is no LeBron James but he's still a very good player and one of the better PFs in the league. However, it is worth noting that the Denver Nuggets are a small market team and typically they are not destinations for top free agents, whereas Philly are potentially a big market team that could attract free agents. That can make a huge difference in itself. Now I do agree that if Simmons and Embiid stay health they are potential perennial all stars and that would be very appealing to potential free agents, but the market difference between those two teams is also another big factor. The thing to note with Philly is that they have got lucky with their tanks. Charlotte were terrible and ended up slipping one spot, so instead of getting Anthony Davis they got Michael Kidd-Gilchrist. When we had the second overall pick we got Victor Oladipo, who went first? Anthony Bennett. So for every lucky team like Philly, you get teams that slip and miss out on a star, or they are bad and pick high in weak classes. I give them credit for sticking with their tanking approach year after year until they hit on star level talent, but can you imagine the reaction on these boards and within our fan base if our team decided to gut this roster and commit to being the worst team in the league (by far) for the next few seasons (at least)? I don't think it would be met positively. Maybe we would reap the rewards in the end but it could certainly be dark days for this team. Also, my argument is that you don't need to tank to rebuild a team. If you want another example of a team that rebuilt themselves without tanking - Houston. After losing in the semi finals to the Lakers in 2009, they spent the next three seasons hovering above .500 and missing out on the play offs. In 2012 they managed to acquire James Harden and they haven't looked back. Another example, Toronto. When Chris Bosh left, they have managed to build one of the best teams in the east without tanking and top picks. The Warriors have built one of the best teams in NBA history even before Durant join them in free agency without tanking and top picks - Curry 7th overall pick, Thompson 11th overall pick, and Green 35th overall. They even had Harrison Barnes, 7th overall, as part of their title winning team. So teams can rebuild without tanking, it just takes a bit of luck, good scouting, and player development.

Denver ended their play off run with the 2012-13 season and began a sort of rebuild. Since then they have gone 36-46, 30-52, 33-49, and 40-42. They currently sit 7th in the western conference with a 30-26. Their draft picks since their last play off appearance 2013, #27 Gobert (traded to Utah for Erick Green and cash); 2014, #11 McDermott (traded to Chicago for the 16th and 19th picks which turned into Jusuf Nurkic and Gary Harris), #41 Jokic, #56 Marble; 2015, #7 Mudiay, #57 Radicevic; 2016, #7 Murray, #15 Hernangomez, #19 Beasley, #53 Cornelie, #56 Hamilton; 2017, #11 Donovan Mitchell (traded to Utah for the 24th pick which was Tyler Lydon and Trey Lyles), #49 Cancar, #51 Morris. Starting line up 2012-13 Lawson, Iguodala, Gallinari, Faried, Koufos Starting line up 2017-18 Murray, Harris, Chandler/Barton, Millsap/Chandler, Jokic My point? The Nuggets have managed to rebuild their starting line up and team without tanking. They have prioritized developing their young players and acquiring assets (picks and players). For example they traded Ty Lawson to Houston and a second round pick for a bunch of players, cash, and a first round pick; and they acquired a first round pick from Portland by trading Afflalo and Gee, they also received Will Barton in this trade. Essentially they have managed to rebuild their team without losing and they look set to make the play offs gain. Now we might argue over how good they can become but they have found a star in Jokic to build around and he's one of the most skilled big men in the league (16.6 ppg, 10.4 trb, 5.6 apg) and have a young ascending back court in Murray and Harris. Just imagine this team had they kept Mitchell and Gobert! So rebuilding can be done without tanking, but for that approach to be successful the front office needs a bit of luck to land those difference making players through the draft, trades, and free agency. There is no reason why this team could not have been rebuilt and back in the play offs by now. The issue is we have made some questionable moves over the past few seasons. For example, we had Dario Saric but decided to turn him into Elfrid Payton, thankfully we didn't end up giving them a first round pick; and we also had Domantas Sabonis, but packaged him with Oladipo for a declining Serge Ibaka. Quite why we gave up on Oladipo is still something that puzzles me since he slotted in at SG, Fournier at SF, and Gordon at PF - unless of course we did it because of Hezonja (?). In 2017 we decided to spend our sixth pick on Jonathan Isaac, granted it is early days for him and he might turn into a star, but would we not have been better off spending that pick on Lauri Markkanen or Dennis Smith Jr? At this point I would say we made the wrong pick because I preferred both of those guys over Isaac in the build up to last year's draft, but maybe Isaac proves me wrong. I do agree that had we tanked and landed a couple of first or second overall picks during 2014-17, then we could have got a couple of franchise changing players. However, there is also the potential that we could have still drafted Aaron Gordon in 2014, or preferred Russell and Okafor in 2015, or liked/got Ingram or Brown in 2016, or even still rated Isaac as a top prospect in 2017. Our front office has made questionable and poor decisions, so I wouldn't place any money whatsoever on them picking one of the players we have seen develop into stars during the past handful of drafts had they been picking first or second. They could still have got it wrong. Perhaps our new front office will be different and get things right, but we'll have to wait and see. Would committing to losing this season for a top pick and next season for another top pick benefit us? Potentially, but again only if our front office don't try to think outside the box and do something different, or pursue guys that have length and defensive potential over more offensive orientated players with questionable defense (e,g. Isaac over Markkanen and Smith).

But does our offense scare anyone? Not really. How often does our offense break teams? It is good to see our offense has improved to being middle of the pack, but we are still a flawed team on that end of the court and it does need to continue to get better. My argument for our next draft is to make sure we don't keep adding guys that can't shoot or project to be scorers because have spent long enough drafting players based on defensive ability and upside. We did the same by adding Isaac. It was a move based purely on the guy's length and defensive potential. Some of his clear flaws in college came on the offensive end and one of the main concerns about him was that he projects to be more of a third or fourth option on a good team. Payton coming out of college was flawed on the offensive end. We can't really afford to keep drafting guys that are flawed on the offensive end, can't shoot, and don't project to be potential go to scorers because that approach hasn't worked. We need to make sure that the players we bring in can help boost our offense and make it more consistent and threatening, because I would argue that a top ten offense with a middle of the pack defense is more effective in the modern era than a top ten defense and a middle of the pack offense.

It would be great to have 5 good defenders on the floor at the same time, but what should also be a priority is making sure that our play at the offensive improves as well. We especially need to make sure that our shooting improves and we feature lineups that actually make teams account for the fact that we can shoot and space the floor. As it stands teams almost dare us to shoot and for every time we knock down our shots and prove them wrong, there are plenty of times we don't and we end up suffering for it. The best teams in this league do play good defense, but what they also have is the ability to knock down shots and score in waves that breaks their opponents. Look at the Warriors did to the Mavericks in their last game. The Mavs led 33-23 at the end of the first quarter. From there on the Warriors outscored them in every quarter by 10, 8, and 10 points. Meanwhile the Mavericks scoring went down in each quarter and only manage 18 points in the fourth. The Warriors broke them. Generally speaking you can only hold teams like them for so long before they start hitting their shots and start scoring, and at that point I would argue having the ability to stay with them shot for shot is more important than great defense. Don't get me wrong having the ability to play great defense is important, but I think we need to focus on making sure we have a group of players that can shoot and score heavily on a consistent basis rather than pinning our hopes on becoming a Grizzlies kinda team that plays with a grit and grind approach.

Paul George spent an extra year in college and at 22 years old had just completed his third season. That season he moved full time to small forward and during that season he got picked for his first all star game, was named on the all-NBA third team, was named on the NBA all-defensive second team, and was named the most improved player. Compare that to Aaron Gordon's fourth season in the league at 22 years old and despite it being a break out year, he has not been named to the all star game, and is unlikely to be named an all-NBA player or all-defensive player. Ok if you put the stats side by side, Gordon averages one point more per game, has a slightly higher field goal percentage, and grabs more rebounds, but George had an edge in three point shooting and was significantly better on the defensive end of the court. Perhaps with further time and development Gordon can still become an all star player and do for us what George did for the Pacers, but realistically Gordon is not more productive than George was during his third season. We are still one of the worst teams in the league and Gordon is simply filling up the stat sheet like Vucevic has done, whereas George was a big factor on a very good Pacers team that was competing for an NBA finals appearance.

Part of our problem in the post-Howard years is that we have typically drafted players that can't shoot and need to develop that side of their game. There have been times during this rebuild where floor spacing has been an issue and our players strengthens have typically been scoring in the paint. Ok if we are trying to replicate the grit and grind approach of the Memphis Grizzlies, then I can understand placing an emphasis on drafting and signing players that fit that mold, however the players we have drafted and signed haven't really lived up to their defensive potential, and in turn we have never developed into one of the best defensive units in the league. So we have been stuck with an ineffective offense with shooting problems, and to top it off, we have been stuck with inadequate and inconsistent defense. I think what we should be looking at players that can shoot and score, rather than continuing to take players that can't shoot and hope we can teach them and develop that side of their game. Granted Oladipo has started to knock down shots but he's on his third team and in his fifth year, Gordon's shooting has improved but he is in his fourth year and he's not really a sniper, and while Payton has improved slightly he's now onto his second team in four years and he's not really a player you want shooting treys. So I'd like to think that in this year's draft we are going to look at players that can shoot and score because the last thing this team needs is another raw offensive talent picked purely on their defensive and potential upside because to date we haven't really been able to take such a player and make them into something special.

Does tanking guarantee success? The Hornets (then Bobcats) were by far the worst team in the league during the shortened season. They lost the lottery and missed out on drafting Anthony Davis, instead they got Michael Kidd Gilchrist. Other teams have fallen a place or two in the lottery and missed out on potential franchise changing talent. Alternatively you can tank and get a high pick but the talent available isn't that good. The year we had the second pick we got Oladipo and Anthony Bennett went first overall. Weak class at the time though Oladipo has finally broken out. So sometimes the years a team is bad doesn't correlate with franchise changing talent. If you are lucky you do an OKC (Current, Westbrook, Harden) or a 76ers (Embiid, Simmons, etc). If you are unlucky the guys you get take you nowhere fast. In a sense I can understand why some might want to try and be competitive while developing their talent and look for franchise changing talent outside those top few pick. The Pacers have a track record of if since Turner and Granger were both taken outside the top ten, and PG13 was the tenth overall pick. They even drafted Leonard 15th before trading to the Spurs. How many years have they been terrible? Not many. They've remained competitive and rebuilt on the fly. Another team that has found success outside the top few is Denver. They picked Mitchell 11th and sent him to Utah, and they also took Gobert in the late in the first round and sent him to Utah as well. They drafted Murray 7th and Jokic in the second round. Gary Harris was a mid first round pick they traded for on draft night with Chicago. Both teams have managed to rebuild without tanking.

The issue we have this season is that there are up to eight teams wanting to sell rather than buy. In the Eastern conference, you have the Knicks, Bulls, Nets, Magic, and Hawks. In the Western conference you have the Grizzlies, Suns, Kings, and Mavericks. All those teams outside the Nets will want to try and get the best first round draft pick possible, but all of them are likely to want to try to accumulate draft picks and assets to help their rebuilds. That's a lot of competition and in someways it might be the case that the offers our front office have received just don't line up with our valuations. For example we might want a first round pick, but if play off teams only want to trade second round picks that might be a deal breaker and why the team is currently sitting on the talent it has.

I just don't see why the Knicks would be interested in Payton. They drafted Frank Ntilikina in the first round last year and apparently have high hopes for their rookie point guard. They also have Trey Burke on their roster. He's still only 25 years old and his per36 minute stats are very impressive - 20.6 ppg, 7.8 apg - on decent enough shooting percentages. I think they could move forwards with that young duo going forwards and keep Jarrett Jack around for a veteran presence. Adding Payton doesn't make much sense for them unless they plan to move Ntilikina to shooting guard, don't rate Burke long term, and Jack will leave when his deal expires or will be traded. For us, I would accept Charlotte's 2 second round picks for Payton because that is a decent enough return for someone that will likely be leaving. If we can build a stockpile of draft picks like Boston that would be the way forwards in this rebuild.

But EP and AG both need extensions. So if we are moving on from them or thinking about it, then you trade them now, or wait and sign and trade. The issue with the latter is if they sign a deal with a team with lacklustre options to send your way it might not be a good return. So trading them now might be "safer" and result in a deal more to our liking. I do agree that they are still young and look what Oladipo is doing in Indy. But we are a losing team that needs to find its way and drastic changes could and probably should be made to make that happen after different coaches have failed to make any real headway.

I'm not sure the Cavs would go for that, and if they did I'm not convinced we get the Nets pick. If LeBron bolts do they want to build around EP and AG and give them long term contracts? Unlikely. Would EP, Smith, AG, Love and TT make them think play offs? Doubtful even in the east unless they do like Oladipo and breakout on a new team. I think they'd want to retain that Nets pick and add another young player and possibly move Love for a pick and/or young talent to rebuild around. Would I trade IT and Crowder for EP and AG straight up? Probably not. Add the Cavs pick and it's still probably not. However if that Nets pick was included I would if I felt EP and AG are not part of the future.

Just as long as we aren't that team. We did that once already with Biyombo, last thing we need to do is add Smart and have them as our overpriced dynamic duo.

I can see why the Pistons have decided to add Griffin to pair with Drummond, but how many would take the Pistons roster ahead of the teams currently in the top eight? I'll be honest I don't think I would take them ahead of any of the teams currently in the top eight. Even a team like the Heat without an all star are arguably a better team because they have a well rounded line up combined with a strong philosophy, style of play and culture. Same goes for the Pacers who have only one all star, they have a well rounded line up combined with a strong philosophy, style of play and culture. The way I see it the Pistons will have a floor spacing problem based on their projected starting five. Maybe they can make some further moves to help, but it is going to be tough to see them push their way significantly up the eastern standings. And then factor in the cap situation with Jackson, Griffin and Drummond's hits over the next two seasons and they are going to be in a fairly tough position to make significant improvements to that roster. Maybe I'm wrong and this trio will have success, but personally I don't see them becoming a dominant force in the east.

It wouldn't surprise me if Kawhi gets his head turned by people outside of the Spurs organisation that causes an irreparable rift. How many times have we seen players in the modern era become unhappy with their situation because they think the grass is greener on the other side? Take Dwight for example. He bolted at the first chance he got and went to the Lakers. What's he done since leaving us? Nothing. No ring. No NBA finals appearance. He fell flat in LA. He then abandoned them and joined Houston, he did ok but arguably Houston's success was mostly down to James Harden. Then he left them for his hometown team, Atlanta, and they quickly showed him the door. Now he's in Charlotte and they are apparently ready to trade him somewhere to get his bloated contract off the books. Now I'm not still bitter at Dwight leaving us - I'm over that - but there is one example of a player that thought he could do better elsewhere rather than stay on a team that supported him and treated him very well. Dwight did come out not long ago and explain his exit, but as much as he probably wanted to try his hand elsewhere, I would not be surprised if he now regrets leaving us because he could have been a one team guy with us because he was our star. Don't get me wrong the Spurs organisation is seen as the organisation that teams want to emulate in the NBA. Pop has coached some great players and kept those great players together and happy. However, in this modern era many players seem more willing to leave their existing situations to go elsewhere to either play with their friends or to simply join super teams because that's the trend rather than try to win with their existing team. Kevin Durant walked away from OKC and joined Golden State. Paul George wanted out of Indiana. LeBron originally walked from Cleveland to Miami and then back to Cleveland. Players in this era seem fine with walking away, so like I said, it wouldn't surprise me if Kawhi became the next top tier player to move to another team.

You can look at his skill set and what he can and can't do. For instance he actually has decent shooting form, but that hasn't really translated to say 40% from the arc like it could with time and development. Likewise his skill playing defense could translate into being an elite defender, it hasn't done to date, but it could with time and development. You can be the most skilled or one of the most skilled but still need time and development for those skills to translate to on court success.

Agreed, Isaac arguably had the most upside but a case could have been made for Markkanen or Smith Jr. However, I don't want to go down the route of we should have picked this guy or that guy, rather I was merely pointing out that most prospects come out of college and carry some risk. Same goes for this class. There's prospects with lots of upside but they almost all carry some degree of risk. It's why we discuss player's floors and ceilings. I can understand why some fans might have reservations over Trae, but the risk in selecting him is present to some degree in every pick. It's like you say, pick the players that know how to play and live with the results. Sometimes you get lucky and hit on a star, other times you just end up with a decent player. Fingers crossed this year we get that star!