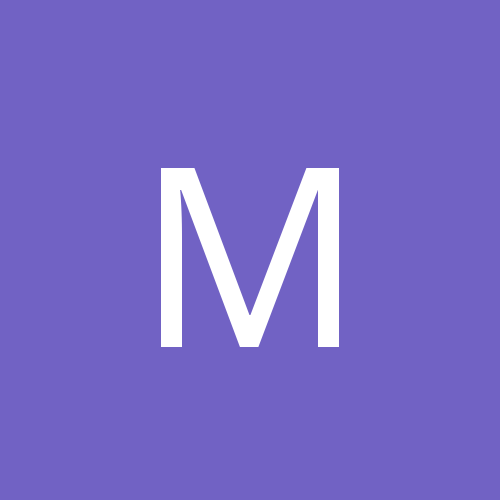 Content count

526

Joined

Last visited

Days Won

4
Community Reputation
39
Excellent
Not really. I prefer Bamba to JJJ. I think Bamba offers a higher floor and still has a fairly high ceiling, and if he develops at the offensive end he could be special. JJJ might have more upside according to some and is a better shooter, but he has a lower floor from what I've seen to Bamba. For me I'd rather take Bamba because he offers a higger floor and the difference between them ceiling wise isn't significant enough for me to prefer JJJ. I see JJJ as another Chriss or Vonleh.

Some players just need the right environment to succeed. Trey Burke ended up in the g-league and is now on the Knicks and did very well for them. Exum's per 36 are actually pretty good. If be came here on a reasonable deal and was given an opportunity, maybe he could come good on his potential. If not, move on from him because the deal would be structured to protect us if he failed (ie a team option in the second or third season).

I think it is possible that the Jazz will use their first round pick in the coming draft on another guard for their bench unit. Depending on where they pick they could have a fee options around the 20 mark like Duval or Troy Brown, since they've got Alec Burks and Sefolosha under contract for next season to man the shooting guard spot off the bench. With that said, I think Exum could be someone they could hold on to if the price isn't too high because they might bet on him developing. But as buy low candidate there is appeal.

I'm not sold on Smart at the offensive end but he's a really good defensive player and leader. So there's appeal there but I'd like to think we wouldn't overpay to get him. Another young guard worth taking a punt on could be Dante Exum. He's still only 22 and if he puts his injuries behind him he could still develop. Alternatively we could always see if Isaiah Thomas wanted to come here. Rotate him and Augustin at the point guard. Then focus on developing our young players at the other four spots? I like your choices and the coach.

Simmons and a pick. If it's a first, lottery protect it, knowing our luck and their luck it will be a top pick and star talent!

I suppose it comes down to which position they think they can get by with. Do they think they need a premier point guard to run their system and are happy with a so-so center (ie Warriors)? Someone like Trae can score and rack up assists. We've got Biz and Birch, plus whoever else we draft, sign or acquire to play a supporting role grabbing rebounds and blocking shots. Or do they think they want a dominant center to complete their front court with Gordon and Isaac, while utilizing a so-so point guard like Augustin? This season Augustin's per 36 was nearly 16 and 6, which is acceptable. If we got veteran play out of him and perhaps added a guard prospect to develop that could be an alternative. I personally think we need to land the stud point guard, but I can see the appeal in getting that stud center.

It's scary to think how good they could be when Simmons and Embiid reach their peak. They're currently still developing and learning. If they stay healthy, they'll be a top duo for many years. And that's ignoring what Fultz and Saric can be for them, their potential picks from this draft, and the first round pick they'll likely have coming their way from Sacramento next year which could be a top pick like the Nets gave Boston.

Agreed, but a trio of Mikal, Isaac and Gordon could be very good at the defensive end and has potential at the other end depending on how they develop. Gordon at times has looked like a go to guy, if he can develop that on a nightly basis we should be ok. There's also the question marks at PG and C. We could get an alpha at one of those positions. I'm not sure what the free agent class looks like this year, or which players will be available for trades, but maybe we can fill that void by finding the long term PG and C for this team? With that said, if we stay at five it depends which three of Ayton, Bamba, Jackson, Trae, Porter, Bagley, and Doncic are available. Of that group I'd take Mikal over Jackson, and the only reason I'd consider him over Porter/Bagley is if I felt that Gordon and Isaac are our long term SF and PF, thus adding another forward would be a "waste" unless I could flip that player for another I like and another asset to a team below us. I personally do like the idea of seeing Trae here in Orlando, but I get a feeling our front office will value one of the other lengthier and more athletic guys to build a defensive juggernaut. I could be wrong. They might add Trae, but I'm sure.

But that team would need to want to give up Trae for the player we select. It's going to be tough to get a significant return in a deal. Most of the teams below us are rebuilding and will want to retain their first round picks, and while Cleveland might be a contender next year their first rounder wouldn't be until 2021 and that's likely to be a heavily protected one unless LeBron signs a long term extension.

It depends when the trade is made. Sometimes a team trades up before the draft starts, other times they trade on the night (e.g. Payton-Saric trade). I'd have no issue with drafting Bamba and seeing if someone wants him and is willing to send Trae our way. Problem with that route is the team would need to rate Bamba as special. Of the teams below us would any of them give up Trae plus another player or pick? I can't see Chicago doing it. They look like they could tank again next year so I'm not sure we'd get a first rounder next year, it would have to be a future one like 2020 or later. Player wise the most appealing might be Lavine but we'd need to pay him. Sacramento have no pick next year to trade and they already have a logjam of bigs. If we picked Porter there's maybe a deal to be made because they might send us a big like Skal or Giles or Cauley-stein. Cleveland might be tempted but realistically Trae is as useful to them as Bamba could be. Plus what do they have to offer us? The next first round pick they could send us is 2021, and talent wise they've got Clarkson and Nance, but neither are massively appealing from our end. The Knicks could use Bamba next to Porzingis, but in what is likely to be a tanking year next season, I doubt they'll send us a first rounder. And talent wise we'd be looking at Mudiay and Dotson. I'm not convinced they'll give up Burke but maybe to get Bamba they would, but if we are getting Trae do we really need Burke? Not really. Realistically I'm not sure how likely a trade down is in this situation, and even if one was on the table the deals that are possible are not exactly stellar.

The danger of moving down is what happens if another team takes him? At this point we might think that Chicago won't take him because of Dunn, but he is classed as a combo guard by some. Sacramento shouldn't take him because of Fox, but this is the same team that drafted McLemore then the following year drafted Stauskas. Their owner has also spoken about Trae being the next Curry. Cleveland could take him because their existing guards are all over 30. He'd possibly be an upgrade over what they've already got and could be a piece to build around with or without LeBron. Knicks have a few point guards and shouldn't take him, but they could create their backcourt of the future with Trae and Ntilikina at 2-guard which he played at times last season. Burke can handle sixth man duty and Mudiay can probably handle 2-guard duty off the bench. So while I agree that trading down to get Trae and more assets is a nice idea, we could also lose him to another team. Let's say we move back with Cleveland, if Trae goes before the 8th pick we'll be left picking from Mikal Bridges, Miles Bridges, Colin Sexton (etc). Sure if we get a decent asset as part of the deal that might be ok, but if we don't get the player we want it is a negative. As for others having more upside, sure I can see why some prefer Jaren Jackson because of his upside, but there are two things to consider. First, he might never reach that upside because we've seen prospects like Chriss and Vonleh not make a splash (yet). Second, if he's going to take the same time to develop as Gordon before he makes an impact, and it looks like Isaac will be the same, then we are setting ourselves up for our own version of the process because we are going to be bad for a couple more seasons. For me, I see Trae having all star potential and a decent floor, whereas Jackson has a lower floor despite having a higher ceiling. I also see Trae as someone that will make a more immediate impact which is beneficial. So I don't see Trae as a bad pick because he's still got all star potential like the other prospects.

Ayton and Doncic will go in the top few, Bagley should be gone as well. After that Porter, Jackson, Bamba, and Trae will be left as the next players. I'd say Trae is a distinct possibility if we stay at five and they want to address our point guard position. A lot think we'll go for length and athleticism like Bamba or Jackson, but we've already got a project in Isaac and spent a few seasons waiting for Gordon to arrive, I'd like to think our pick this year is going to be someone who makes more of an immediate impact and Trae should fit the bill.

To be honest I'd have to disagree with the idea of hiring a short term option. What this team needs to do is highlight a coach that they want to build and develop this team with. This team needs patience because Vaughn lasted two and a bit seasons, Skiles one season, and Vogel two seasons. That type of turnover is not healthy for any team, even a rebuilding/tanking team needs some sense of stability to put in place the foundation on what they are going to build on when they get those good franchise changing players. Our next hire is really important because they need to be able to get the best out of players like Fournier, Simmons, Ross (etc), while helping players like Gordon and Isaac get to the next level, and also developing our young talent currently with us and soon to be with us into important members of this team as well. If we make the wrong hire this time it could set us back because in a few seasons from now that could mean another front office, with another head coach, starting another rebuild in whatever image they want to build this team in. Obviously we will have Isaac to extend at that point and our 2018-2020 draft classes to bank on, but if this front office gets it wrong with the head coach they pick and results don't turn around, change will happen again because our ownership has shown they will make changes if they think things aren't going the way they want them to whether their ambition is realistic or not. For me, we need to highlight our Brad Stevens or Brett Brown. Someone that can come in and develop players, a positive culture, and build a winning team. No more short term options. Let's show some ambition and patience by hiring a high quality coach to come in and rebuild this team, then kick us on.

If he agreed to sign an extension before the deal then that would make it an interesting proposition, but we'd also need to be confident that we could put a good supporting cast around him. Losing Gordon, Isaac and probably our first round pick leaves us with a lot of work to do to build a contender. Of the potential landing spots for him I think the Lakers or Clippers could be ideal for him since he's from SoCal. Both have the assets to make the move and still be able to put together a decent supporting cast.

My point about Doncic is that he needs to find his best position in order to be effective. If he runs the point and defends forwards, fair enough, I have no issue whatsoever with him doing that because players sometimes get assigned different players on defense to the position they play at the offensive end. However, the team that picks him needs to be patient with him and help him find his best position, otherwise it will hinder his development. Tyreke Evans is a prime example of a player that could play multiple positions (pg, sg, sf), but he was moved around the lineup by Sacramento and New Orleans and it hurt his development because he never truly mastered a position. So while I might expect Doncic to be a point guard, if the team that picks him plays him there one year, then moves him to shooting guard or small forward the next, then that might hurt Doncic's development. Like I said, I'd love to see him here, but he still has "weaknesses" that we can agonize over from him finding his best position to what kind of contribution we can expect on the defensive end. So that is my point in relation to your other post, that we can still agonize over Doncic if we really wanted to, just like we could over Ayton or any of the prospects because we aren't talking about the next LeBron James or Kevin Durant.