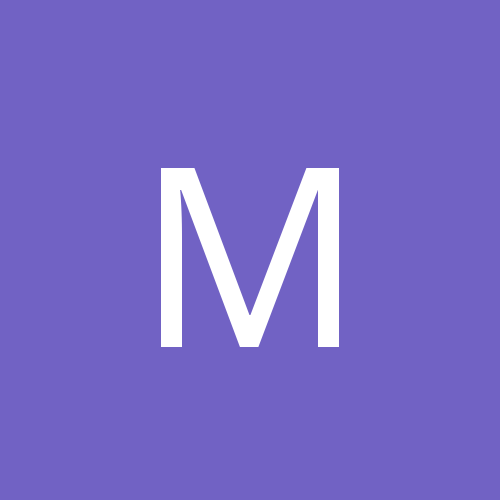 Content count

600

Joined

Last visited

Days Won

4
Community Reputation
48
Excellent
It would be nice but Ayton has been the consensus top pick for a while now and considering there's been no trade (e.g. Suns sending picks for KAT), that was always likely. However, I am somewhat surprised by the Kings announcing their pick, but I guess that's because they know who the Suns are taking and they have no legitimate offers to trade back, so what the heck just announce it. The good thing for us is that from #3 onward that's where the real draft starts and things get exciting to see how things fall!

Good move by the Nets. They take on more salary this year but it clears for 2019 when they'll have space for two max free agents. The Hornets GM must really love Mozgov or Mozgov has incriminating photos because didn't their GM sign him to that deal in LA?

I can see the appeal of adding a veteran point guard and moving up, but Schroder is an inefficient shooter and is below average on the defensive end, so he is not a perfect addition by any means. I also see Schroder having more value than Vucevic at this point so to move up I suspect we would need to be adding something more to get a deal done.

I can't see Trae Young going third overall, but if Michael Porter goes to the Kings like some have speculated that could see one from Bagley, Bamba, Doncic, and JJJ falling to us at six. If Porter and Young go in the top five we'll have our choice from two of that quartet. Personally I think Young and Porter will be there at six, which leaves us with a choice between them or going for someone in the next tier down like Carter or Mikal.

Agreed, it would be a really good result for us. However, I would change the final pick to Hamidou Diallo, he's an elite athlete and has excellent size, bit of a project but we can afford to take that in the second round and let him develop behind Simmons/Fournier. Alternatively Bruce Brown from Miami or Tony Carr from Pen (decent passer and shoots threes at a good rate) could be alternatives. Though if we end up with this trio I'd be happy.

Mikal makes sense if we plan to get better next year. He offers a high floor 3 and D style and if his offensive game develops further he can be an all star. So it's a floor similar to Danny Green and Otto Porter, with a ceiling that goes beyond that with development. He's also a leader, hard worker, and high character prospect. He would slot in perfectly at SG alongside Isaac as SF and Gordon at PF. The defensive potential of that trio is quite high. True, but are we tanking next year or aiming to get better? I suspect hiring Clifford points towards aiming to get better. As it stands we've got a raw high upside SF in Isaac and a still developing PF in Gordon. That leaves three spots to target. I'd argue Trae Young for PG, Mikal for SG or Carter for C offer us the best chance of a rookie contributor. That's not to say JJJ or Bamba would be bad picks, they wouldn't, but they'll need more time to develop. If the desire is to improve the win count pro ready players make sense. I actually like Mikal and think he fits perfectly at SG with his high floor 3 and D. If his offensive game develops further than that he's got all star potential. At the end of the day his worst case scenario is a Danny Green or Otto Porter like player and we could certainly use that. All we'd need to do then is sort out the PG and C spots.

I do agree that I think Trae will be a good fit for us and could be the best player available at six. I also agree that taking a forward could be problematic with Isaac and Gordon, but it all depends on whether we are going to extend Gordon. If there's a belief that so-and-so is a better fit with Isaac we could draft that prospect and look for a sign and trade, or extend Gordon and trade to acquire another prospect to upgrade another starting position. It all depends on who falls and whether the team think they are special. With that said, I'd say our most likely pick at this point is Trae Young or Mohamed Bamba.

The Lakers don't need Lonzo to be a lights out shooter. He's an excellent passer and rebounder, and can score well enough to contribute - 36% from the field and 30% from 3 point range. De'Aaron Fox can score in a number of ways and his penetration due to his excellent athleticism and quickness helps him significantly - .412 from the field, .307 from 3 point. Dennis Smith managed to average 15 points as a rookie without being a consistent shooter - .395 from the field, .313 from 3 point. The thing to remember here before criticizing these guys shooting percentages is that they are all pretty much in the same ballpark as Chris Paul and Jason Kidd's numbers as rookies: - Kidd shot 38.5 from the field and 27.2 from 3 point - Paul shot 37.2 from the field and 28.2 from 3 point As you can see Ball, Fox and Smith all shot the three ball with a higher percentage, and only Ball's field goal percentage was lower. So if Kidd and Paul became good shooters and two of the best at their respective position, then there's no reason why Ball, Smith and Fox cannot develop into reliable shooters as long as they put the work in.

I don't believe Malik Monk is awful. I think part of his problem in Charlotte was his usage. Clifford never really gave him much of an opportunity because they had Batum starting at SG and Lamb coming off the bench at SG. It didn't really allow for consistent minutes. I can totally understand why Charlotte drafted him after he fell to 11, but he did face an uphill battle for playing time. Next season might see him struggle again for consistent minutes unless Charlotte's new front office decide to blow up that roster and start a rebuild around their main young talent. With that said, I think Monk can still be a good player at the next level, perhaps not an all star, but there's no reason why he can't hit a similar level to Monta Ellis. Looking at his stat line .342% from beyond is the arc is not great but with work and more consistent usage there is no reason why Monk can't boost that stat because he can shoot. His other stats like 6.7 points per game, 1.4 assists and 1 total rebound aren't terrible considering he averaged less than 14 minutes per game and was not a go to option for them off the bench. If you look at his per-36 stat line, which some people like and others dislike, his averages would have been 17.7 points per game, 3.8 assists and 2.8 total rebounds. For a rookie they aren't terrible projections or unrealistic stats for him to reach next season under the right coach. So while I do agree with you that he didn't have a good rookie season, it wasn't as bad as people made out. Now had he started games and played 20+ minutes and put up the stats he did, fair enough criticize him, but considering his limited and inconsistent role it is a tad harsh to describe him as awful.

The question is what do we have to offer the Grizzlies? They don't have any space to take on salary without us taking someone in return. So it might require us to take on Chandler Parsons and his $24 million contract for the next two seasons in order to send them a combination like Evan Fournier ($17m) and Terrence Ross ($10.5m) or Jonathan Simmons ($6m). Alternatively they could find a Ross and Vucevic combination appealing because those two salaries would be off their books in 2019 to give them space to go after someone in free agency. It might be worth making a call if Doncic falls to four and we are high on him.

I personally would go for Ayton if I was the Suns. Try Booker back at PG, Jackson at SG, Warren at SF, Gordon at PF, and Ayton at C. They would have a young player at every starting position. I can see the appeal of Doncic, Booker, Jackson/Warren, Gordon and whoever they decide to pick at C. It would be interesting to see if Warren became available for trade or would they utilize him off the bench?

They would be a version of Brandon Jennings and Monte Ellis or Damian Lillard and CJ McCollum, which might have offensive potential, but defensively they could be terrible.

Very good player before injuries took his career.

I want to be optimistic and say this year's draft class is better and deeper, but that list makes for a fairly depressing read considering the only franchise changing talent is Damian Lillard, and the rest are so-so players. That list does seem to feature a lot of role players, but I'd add Gallinari as a next tier down guy from Lillard. His production in Denver was 16 point per game average and shot a respectable .366 from three point range. If he could stay healthy he's a capable second option on the offensive end kinda like Rudy Gay. Gallinari is probably not an all star caliber player but he can score and help space the floor. We could do worse than add that type of player to our team, but ideally our player would stay healthy!

For that line up to be a contender Oladipo and Gordon would need to be all stars with Harris, Fournier and Vuecvic playing to a borderline all star level. For me I'd agree with @HeHateMe, that line up looks like a 7th seed at best. Agreed, that line up does look like a 7th seed, but if Oladipo and Gordon became perennial all stars, while Harris, Vucevic and Fournier played to a good level, that line up could be competitive in the eastern conference because it's pretty well rounded. I doubt we'd win any defensive accolades but from an offensive stand point that five can all score, plus Harris was decent from 3 point range, while Oladipo and Fournier were acceptable. So floor spacing shouldn't be a major issue. Like I said it looks like a 7th seed, but in the east it could spring a surprise depending on how the top four seed plays.