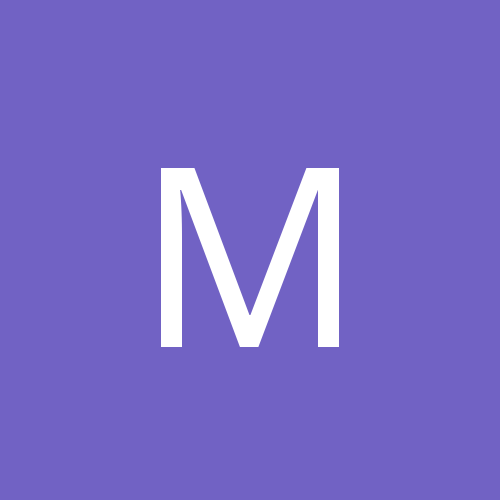 Content count

466

Joined

Last visited

Days Won

3
Community Reputation
22
Excellent
But only if they think Isaac is our best bet starting at SF or C and that he can contribute in a starting role playing one of those positions. If you they do, great. If they don't and prefer him at PF, that means bench if Gordon is extended or starter if Gordon is let go. That's also working on the basis that Fournier doesn't remain a Magic player and our starting SF. It also works on the basis that we don't draft Doncic and he gets the nod at SF, or we target Porter as a possible SF, or we fall in the draft and end up with one of the Bridges. Ok we can start Isaac and Gordon, but whether that's best for this team long term is debatable. I'd like to see it given a chance but I could see them moving on from Gordon if our new front office want to start a new rebuild.

Perhaps our new front office might simply decide to start a new rebuild around players of their choosing? They've already moved Payton, and rumors of trading other players have been present in recent months. They might have evaluated this roster and come to the conclusion that they need an almost clean sweep, or they want to retain the players that suit a more fluid line up based around good shooting and ball and player movement. If that's the case we might try to trade Gordon and Vucevic for what we can get, perhaps extend Hezonja, target a player like Doncic, and just be patient in rebuilding the team around a new philosophy. So that could result in us not spending that cap space this season or next on flashy players, and instead invest wisely in new talent that fit our system and invest in player development.

If they pay Gordon, he's the starter for the next however many years. Sure we can bring Isaac off the bench and on a rookie contract that is affordable, but that could hinder Isaac's development and waste his perceived upside. It would ultimately come down to which player the front office believe has the greater potential and which one will have the greater impact on the win column. If that's seen to be Gordon, it is possible Isaac is moved at some point in the future unless he can play SF or C or settles into life as a backup. If it's Isaac, then Gordon could be a sign and trade candidate, or a traded player at some point in the future when Isaac is ready. Either way, if both players are long term PFs, they will have to choose between them at some point.

I'd agree that letting go of Gordon would be foolish. We gave up on Oladipo and look what's happened with him! So ideally we should extend Gordon and build around him. However, what if this team's front office plans to utilize Isaac at PF long term rather than SF? Or what if they look at how we've played without Gordon and Vucevic, with a priority on ball movement and player movement, which has arguably seen our shooting and floor spacing improve, and decide to move forwards with players that fit this style? As for another first round pick. I think if we want another lottery pick we might end up needing to sacrifice a young player like Isaac and probably send a future pick as well. I guess Vucevic and Fournier have value but I'm not sure they have enough to land us a lottery pick.

It depends on who you want and how far we are trading up. For example if we pick 5 and want Trae Young but the team picking first want to draft a big (Ayton, Jackson or Bamba), add a player like Fournier and any other potential picks, then maybe they go for that because they can still get the player they want and add assets? It would be like the 49ers and Bears trade. The 49ers wanted Solomon Thomas whereas the Bears wanted Matt Trubisky. The Bears didn't want anyone to jump ahead of them or risk the 49ers changing their mind, so they made a trade and both teams got what they wanted even though they didn't have to trade to make it happen. After all there isn't a huge difference in the top five to seven players to make teams hesitant at trading back. So if you want a big and someone wants a guard and you can acquire assets by moving down a couple or so picks, then it might make sense for them. Unless we are talking about acquiring another high lottery pick then it that case it would be fairly difficult.

From what I read the pick was protected and would only be conveyed to us from 2017 if they made the play offs: https://www.libertyballers.com/2014-nba-draft-prospects-andrew-wiggins-julius-randle/2014/6/27/5848660/sixers-magic-trade-dario-saric-elfrid-payton-draft-picks However, upon further reading it was top 11 protected in 2017 and top 8 protected in 2018: http://www.orlandosentinel.com/sports/orlando-magic/magic-basketblog/os-mbb-orlando-magic-philadelphia-76ers-payton-trade-20140629-post,amp.html So what we've essentially missed out on is their pick this year which will be in the mid to late first round depending on how well they do in the second half of this season and the play offs. I guess that could have been useful for our rebuild but at the same time taking the risk on Payton made sense at the time because he had upside worth gambling on in a position of need after the Oladipo at PG experiment "failed".

If memory serves the Payton trade involved us sending them Saric, giving them back their first round pick from 2017 onward which was protected, and a 2015 second round pick that turned into Richaun Holmes. So essentially the trade was not that embarrssing because Payton has become a solid if unspectacular player and Saric had become a solid PF. Hindsight says we should have stuck with Saric and kept those picks, but is Saric an all star in waiting? Perhaps, then again he could be merely a useful stretch four. Now if we had the rights to their first round pick with no protection then this deal would be totally different because in 2017 they picked third overall and that player was Jayson Tatum. We could have drafted Jackson or Fox. So that would have been difficult to stomach, but thankfully that pick had protection and would only have come to us when they made the play offs or fell below a certain pick in the draft.

When Payton was coming out of college he was compared to Rajon Rondo. I think the logic behind his selection was that they liked his size and athleticism and that he played defense. They knew they were taking a hit on shooting and scoring, but with strong defense and acceptable play making he could be our version of Rondo or Rondo-lite. Problem is he never came close. As you said, his defense never really translated, his play making was average, and his scoring was streaky. So the pick didn't work out. Maybe he'll do better elsewhere but we rightly moved on from him. Did Henny make the right move trading for him? Hindsight says no. But I can understand why we did go after him because he offered intriguing upside.

In today's NBA Bagley might be able to play as a full time C since a lot of teams are moving away from traditional centers and want them to do more than collect rebounds and block shots. I'm not convinced that playing center will be his best position but it wouldn't surprise me in today's NBA. As for Porzingis, he's been playing center because that's been viewed as his best position and it's where he wants to play. It has been suggested in previous seasons that they should move him to center but have kept him at power forward. When he comes back from this injury he might end up moving to center according to some of their fans to take pressure off him, but there are parts of his game that fit playing center (shot blocking) and other parts that he doesn't do as well as some centers (rebounding), so it is debatable what position will suit him best. Regarding Isaac, I think those that want him to play 3 feel that way potentially because they want to keep Gordon and his best position is the 4. Gordon is not really a 5, nor is Isaac. So to retain them both means they manning the forward spots otherwise it means off the bench for one of them, or letting one of them go. I do agree that he looks more like a 4 than a 3, and that's one of the reasons I wanted us to look elsewhere in the draft.

My concern with that is we aren't John Wall away from being a contender. His addition might not be enough to push us into the play offs. Detroit sit just outside currently and they've added Blake Griffin to pair with Drummond, and then there's Charlotte built around their all star point guard struggling to make head way. In a trade we'd likely need to give up someone like Gordon or Isaac, perhaps even Fournier or Vucevic. Add in draft picks as well. We would likely have to give up a lot and leave ourselves short and be reliant on us being able to recruit free agents and make further moves to build a supporting cast. He's a very good player but he's likely to be pretty costly.

Utah ended up with Donovan Mitchell after he was taken with the 13th pick by Denver. He's looking like a potential star. Indy drafted Myles Turner 11th overall and he's made an impact for them in his first years in the league. They also drafted PG at 10 and Granger in the 20s. I know we've exchangd over this in recent days, and we probably will again, but the 2nd pick in this year's draft is not significantly more valuable than the 6th pick because there is arguably no consensus first overall player and in my opinion there are seven players that have top five potential. So other than being able to select the player you prefer, this is not really year with a huge drop off in quality from 2 to 6. With that in mind we should get a contributor whether we pick high or just outside the top five. If we fall to ten or outside the top ten then our choices are not great.

I think an argument can be made for a top seven: Trae, Sonic, Bagley, Porter, Jackson, Bamba, and Ayton. Preferably top 3, but anywhere up to 7 should get you a prospect that can be a piece to help a rebuild. Some are better than others, and my preference (Trae) will likely need to see us pick top three, but I guess we could do worse than end up with Jackson or Bamba or even Porter if we pick 6 or 7.

I'm not discrediting tanking, but you do have to assume that the front office don't try to do something different and think outside of the box. Problem is year is that the current top five are pretty fluid, and you can even add Bamba and Jackson to the equation to make it seven. Do I trust this team to draft someone like Trae Young over Jaren Jackson? I don't. Jackson is a Isaac type pick and our front office proved last year they valued his length and defensive potential over any offensive short comings when compared to players like Markkanen and Smith. So as much as I'd like to see us draft Trae, I think there's a good chance we take Jackson because of that length and defensive ability/potential.

Perhaps, then again Paul Millsap did decide to go and play with that young Denver team. Ok he is no LeBron James but he's still a very good player and one of the better PFs in the league. However, it is worth noting that the Denver Nuggets are a small market team and typically they are not destinations for top free agents, whereas Philly are potentially a big market team that could attract free agents. That can make a huge difference in itself. Now I do agree that if Simmons and Embiid stay health they are potential perennial all stars and that would be very appealing to potential free agents, but the market difference between those two teams is also another big factor. The thing to note with Philly is that they have got lucky with their tanks. Charlotte were terrible and ended up slipping one spot, so instead of getting Anthony Davis they got Michael Kidd-Gilchrist. When we had the second overall pick we got Victor Oladipo, who went first? Anthony Bennett. So for every lucky team like Philly, you get teams that slip and miss out on a star, or they are bad and pick high in weak classes. I give them credit for sticking with their tanking approach year after year until they hit on star level talent, but can you imagine the reaction on these boards and within our fan base if our team decided to gut this roster and commit to being the worst team in the league (by far) for the next few seasons (at least)? I don't think it would be met positively. Maybe we would reap the rewards in the end but it could certainly be dark days for this team. Also, my argument is that you don't need to tank to rebuild a team. If you want another example of a team that rebuilt themselves without tanking - Houston. After losing in the semi finals to the Lakers in 2009, they spent the next three seasons hovering above .500 and missing out on the play offs. In 2012 they managed to acquire James Harden and they haven't looked back. Another example, Toronto. When Chris Bosh left, they have managed to build one of the best teams in the east without tanking and top picks. The Warriors have built one of the best teams in NBA history even before Durant join them in free agency without tanking and top picks - Curry 7th overall pick, Thompson 11th overall pick, and Green 35th overall. They even had Harrison Barnes, 7th overall, as part of their title winning team. So teams can rebuild without tanking, it just takes a bit of luck, good scouting, and player development.

Denver ended their play off run with the 2012-13 season and began a sort of rebuild. Since then they have gone 36-46, 30-52, 33-49, and 40-42. They currently sit 7th in the western conference with a 30-26. Their draft picks since their last play off appearance 2013, #27 Gobert (traded to Utah for Erick Green and cash); 2014, #11 McDermott (traded to Chicago for the 16th and 19th picks which turned into Jusuf Nurkic and Gary Harris), #41 Jokic, #56 Marble; 2015, #7 Mudiay, #57 Radicevic; 2016, #7 Murray, #15 Hernangomez, #19 Beasley, #53 Cornelie, #56 Hamilton; 2017, #11 Donovan Mitchell (traded to Utah for the 24th pick which was Tyler Lydon and Trey Lyles), #49 Cancar, #51 Morris. Starting line up 2012-13 Lawson, Iguodala, Gallinari, Faried, Koufos Starting line up 2017-18 Murray, Harris, Chandler/Barton, Millsap/Chandler, Jokic My point? The Nuggets have managed to rebuild their starting line up and team without tanking. They have prioritized developing their young players and acquiring assets (picks and players). For example they traded Ty Lawson to Houston and a second round pick for a bunch of players, cash, and a first round pick; and they acquired a first round pick from Portland by trading Afflalo and Gee, they also received Will Barton in this trade. Essentially they have managed to rebuild their team without losing and they look set to make the play offs gain. Now we might argue over how good they can become but they have found a star in Jokic to build around and he's one of the most skilled big men in the league (16.6 ppg, 10.4 trb, 5.6 apg) and have a young ascending back court in Murray and Harris. Just imagine this team had they kept Mitchell and Gobert! So rebuilding can be done without tanking, but for that approach to be successful the front office needs a bit of luck to land those difference making players through the draft, trades, and free agency. There is no reason why this team could not have been rebuilt and back in the play offs by now. The issue is we have made some questionable moves over the past few seasons. For example, we had Dario Saric but decided to turn him into Elfrid Payton, thankfully we didn't end up giving them a first round pick; and we also had Domantas Sabonis, but packaged him with Oladipo for a declining Serge Ibaka. Quite why we gave up on Oladipo is still something that puzzles me since he slotted in at SG, Fournier at SF, and Gordon at PF - unless of course we did it because of Hezonja (?). In 2017 we decided to spend our sixth pick on Jonathan Isaac, granted it is early days for him and he might turn into a star, but would we not have been better off spending that pick on Lauri Markkanen or Dennis Smith Jr? At this point I would say we made the wrong pick because I preferred both of those guys over Isaac in the build up to last year's draft, but maybe Isaac proves me wrong. I do agree that had we tanked and landed a couple of first or second overall picks during 2014-17, then we could have got a couple of franchise changing players. However, there is also the potential that we could have still drafted Aaron Gordon in 2014, or preferred Russell and Okafor in 2015, or liked/got Ingram or Brown in 2016, or even still rated Isaac as a top prospect in 2017. Our front office has made questionable and poor decisions, so I wouldn't place any money whatsoever on them picking one of the players we have seen develop into stars during the past handful of drafts had they been picking first or second. They could still have got it wrong. Perhaps our new front office will be different and get things right, but we'll have to wait and see. Would committing to losing this season for a top pick and next season for another top pick benefit us? Potentially, but again only if our front office don't try to think outside the box and do something different, or pursue guys that have length and defensive potential over more offensive orientated players with questionable defense (e,g. Isaac over Markkanen and Smith).