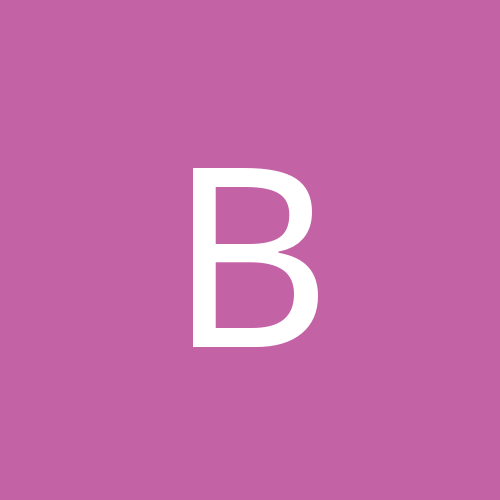 Content count

50

Joined

Last visited
Community Reputation
7
Neutral
I thought going into the draft that there was a chance Bamba could fall to us and I would be completely ok with that. He's one of those proverbial unicorn prospects that has so much upside. Plus there was talk that Ainge was looking to move up to take him as well.

I see him as more of a perimeter oriented big after seeing him play last night at least at this point in his career.

Yes he's got to use his length and quickness against Ayton and not try to body him up.

Happened the last game too. Guys would drive see Bamba and/or Isaac there and just kick out or flat out turn it over. JJJ tried to challenge early and both of them said no son this is where the big boys play :)

Yeah Isaac is built for today's NBA. He's already a great defender and rim protector and causes havoc with those long arms. Once he gets more confidence in his shot and offensive game he's gonna be something to see.

Yes. We don't need him to put up 20 points a game just be efficient and get people involved like he did last night. He was 4 rebounds shy of a triple double his first game back and not even at 100%.

Absolutely. One another board I frequent people were actually suggesting trading him when we were playing so well.....

This is why I think this start is for real. This is some rarefied air to be in.

What a win hadn't won in Memphis in almost 10 years. No way they win this last year or in previous seasons. That's what good teams do....find a way to win despite not playing their best even though them missing shots late helped too but you have to get yourself in position to win at the end. Jonathan Isaac is going to be a special player. I knew he would be contributing right away on the defensive end of the floor but he's been one of the anchors of the defense. And that bank 3 was clutch, once his offense catches up he's going to be something to see. It's still really early so I keep trying to temper my excitement but they just keep getting it done.

Haha yep or close to it. To be completely fair to him he slipped on one of them (Vuc almost hurt himself slipping earlier in the game too) and on the other Vuc was held and it wasn't called.

Ross's nickname in Toronto was "Coin Toss Ross" as you never knew what you were going to get on a given night. Some nights he'd drop 18-20 and couldn't miss from the arc. Other games you get what we saw Monday night...

That's right on. We have a bunch of good to decent role players. It's either hope one or more can turn themselves into at least borderline stars or trade for one or more. With this new front office if this group craters out of the gate I could see some big moves happening starting in December when players that were signed this offseason can be traded.

Saturday at 1 pm is the Magic's first game. They'll all be on NBATV too if you search for Orlando Summer League you'll find the website with the schedule.

The bar has been set pretty high yes but he's probably being asked to do a lot of different things with Skiles' new system and he's adjusting to that being the PG. But his shooting issues shouldn't be a surprise it's going to be a work in progress for awhile. Really not concerned too much about him he's still making plays and the season is what really counts.

20 points against a lot of guys who'll be bagging groceries next week. And I don't recall Exum making first team all-rookie either.