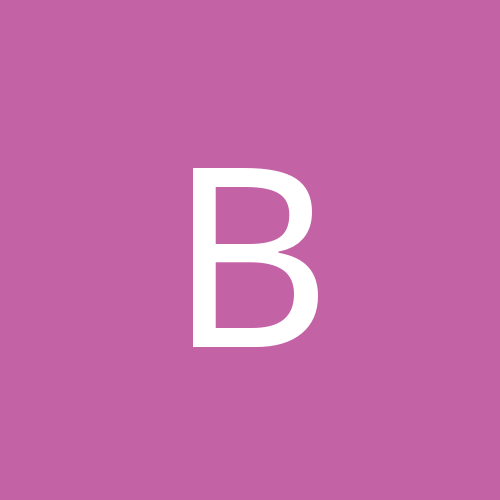 Content count

40

Joined

Last visited
Community Reputation
5
Neutral
Ross's nickname in Toronto was "Coin Toss Ross" as you never knew what you were going to get on a given night. Some nights he'd drop 18-20 and couldn't miss from the arc. Other games you get what we saw Monday night...

That's right on. We have a bunch of good to decent role players. It's either hope one or more can turn themselves into at least borderline stars or trade for one or more. With this new front office if this group craters out of the gate I could see some big moves happening starting in December when players that were signed this offseason can be traded.

Saturday at 1 pm is the Magic's first game. They'll all be on NBATV too if you search for Orlando Summer League you'll find the website with the schedule.

The bar has been set pretty high yes but he's probably being asked to do a lot of different things with Skiles' new system and he's adjusting to that being the PG. But his shooting issues shouldn't be a surprise it's going to be a work in progress for awhile. Really not concerned too much about him he's still making plays and the season is what really counts.

20 points against a lot of guys who'll be bagging groceries next week. And I don't recall Exum making first team all-rookie either.

He's about the side of the Fridge now though lol

Yes another good solid game. It's just preseason I have to keep telling myself but you have to like the poise the young guys have shown. A Gordon got into early foul trouble but was solid on defense and had two dunks one on an alley oop from Tobes and a put back. He also made a circus style layup and a very nifty behind the back pass to Dedmon for a dunk. Payton was once again making things happen out there when he came in the Pacer's lead started to get whittled down. He was aggressive setting up guys and had some nice Tony Parker-esque floaters in the lane. I have wanted a true PG for this team for a long time and looks like we got a good one. Marble once again came in late and hit a big 3 to extend the lead, yet another Hennigan 2nd round gem.

Payton is leading the SL in assists btw. Either 5.7 per game or 7.0 depending on which site you go on the NBA.com summer league page or realgm.com lol.

Not a pretty game, got out rebounded and pretty much out worked. Patyon had another impressive outing, still early on but I can see why Henny made the deal to get him. He's got such great court vision and explosiveness not to mention the Magic have needed a true PG for a long time. Gordon didn't have the greatest performance but he was 4-4 from the free throw line which is a good accomplishment for him. Marble is just a flat out baller. Always finds ways to score and seems like at key times too.

That was John Gabriel on the advice of Doc Rivers. He touted Sasser as an "Iverson stopper". Doc had too much influence on player personnel. He was the one that wanted Ameachi over Ben Wallace too.

Yeah, I'm really looking forward to seeing him play. The energy and intensity he brings is infectious. Now we have to wait a week from Wed for the first game and it's not even on TV....

Camp does indeed start next week. Monday is media day then Tuesday is the first practice

Harkless and Harris pranking Osby and Oladipo haha

What a difference a year makes. Last year it was oh look Orlando's new GM got taken to the cleaners blah blah blah. As of right now, Magic are the winners of that deal. Vooch was percentage points away from leading the league in rebounding, Harkless has shown some very good potential, Afflalo played well and put up good numbers.

http://www.youtube.com/watch?v=HmZM53FdnQ0 Some highlights of Tobias Harris.