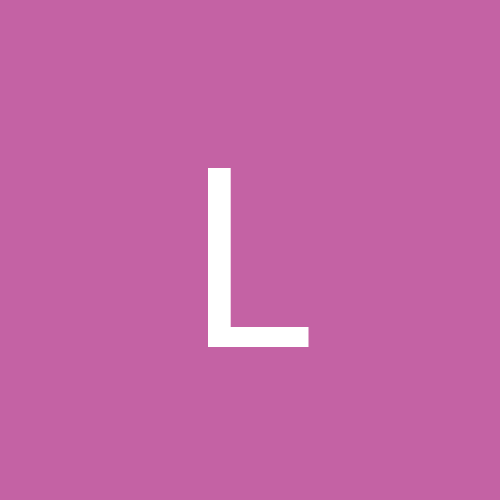 Content Count

2,124

Joined

Last visited

Days Won

17
Everything posted by LaVar
Vuch can stretch the floor for fultz, JI, and Gordon. Personally, I dont see the better fit. Maybe, if it was an even swap. I would not giving up anything else. I am also not liking the fact his contract is shorter.

I dont think drummond is that much better than Vuch. Vuch was the allstar last year - Not Drummond. Therefore, I dont really see the big upgrade. Vuch is a much better shooter and passer. Drummond is a little better in the other areas. Vuch's contract is longer and cheaper. Plus, we would have to hope to resign Drummond and we know our history with bigs.

I agree. That is why fultz and DJ only seem to work with DJ off the ball.

sad but true. Fultz has the keys, but only to about half court. Then he passes them to fournier. This is most of his usage. I hope it is a situation were coach is easing him in to thing, because he only played in 33 games over 2 years, because as a fan it is frustrating. We finally get a play-maker and he is used sparingly. Dallas and Atlanta have fully committed to their play-makers. Doncic and Young have green lights, and their coaches have given them free reign. We should do the same with fultz. He really is that good. He is not a gunner. He looks to make others better. I am fully on board with him and vuch having max usage.

In the last game, Mo had his hands up and actual got a block. Plus, he ran the floor and got a block. He made effort and it was good to see. I hope it will continue.

I agree. Gordon is an more rounded player.

I do wish we did not miss the rebound before Aaron's shot

But we do need to get easy shots to our best shot makers.

he does struggle with turnovers and I understand your thoughts, but like gordon and our players he is only 24 years old and still developing each year. He is a nice young player. I would not mind having a player like him. He is better than a lot of our scorers. We have players that need to improve in areas as well. Zach will be nice in his prime.

we may not be able to pay him either... I really dont want to make any trades. I think we would be fine, if we were healthy. Too early to give up on our young players still on rookie deals. Having vets plus rookies deals, helps balance the budget. If Fournier opt-in we will be stuck. Later we will need to sign fultz and Isaac. (big money) Plus, okeke and our 1st round pick next year will both kicking in. I think we need to remain patience, or we will get fleeced like the victor and sabonis trade or the Harris trade. Those were moves made from lack of patience. We need to learn from those mistakes and develop our young talent. As much as I have spoke negatively about mo. I still want to be patience, because he is young and you have to give them time to develop. We have spent to many years losing to give up on those selected players. If healthy, we are a playoff team in the east. Until the nba relines the playoff structure... lol

he did average over 23.7 points over 63 games last year and he is averaging 21 points this game this year. he can score.

we need to run that ft curl play more that he likes. He needs easier shots. He is gunning toy much from 3. The hard part to judge on ross is he shoots so high that it does not matter when a play is in front of him. He is coming back from injury and getting his rhythm, but he and isaac are players that can shot with players in front of them. They have very high releases. It is one of the reason that ross gets fouled on shots so much. He is a love or hate player though, because when he is missing - it looks bad, but when he is hitting - he looks unstoppable. We must hope the flame is on.

Svg liked finding a way to defend with your best offensive players. Turk, JJ, Nelson, and etc. Otis rarely picked non-shooters. It is a coaching and GM thing. I don't know which way is better. I do know our gm has a preference with length. He also found the Greek freak this way. So far, he rarely looks for skilled offensive players, but the players he has brought in are still young and developing. We will need to see overtime. Half of the team and most of the starters, the gm inherited. You need to watch isaac, fultz, mo, khem, wes, okeke, mcw, and chief. Those are the players brought in by the gm. We will see how these players develop and impact the team. So far, Fultz and isaac look like studs and mcw is a nice impact player.

Mo looked better last night. He just doesn't bring the hustle every night. If he did, he would be better. He has better tools. How many games has he played this year and it is only the second game I saw him 100% run.

Fultz can do both. I think your right; isaac will be the best player on the team with fultz also being great, but they are not there yet. They're developing players not in their prime. Hopefully isaac can score 25 a night. I am just not expecting it to happen this year or next game. It will be nice when it happens.

We just keep him in the corner to shoot. He flashes to the paint and he gets waived off or ignored by the other starters. I have seen him seal players after running the floor or mismatches, but then aaron, Fournier, and vuch never seem to find him.

If he did it more often, he would be a much better player.

fournier was with the second team. He was their to be the scorer.

did you see mo run the court.... finally..

I think so. To me, he is already a star on Def. He was leading the league in blocks.

Not really, 10x is a bit much. Gordon also handles it more.

dont get me wrong. I love Isaac, but he is not a great offensive player yet. He is a great defender. I would love to see Fultz over and over on offense though. It is time.

like we are down two starters. The first team played ok.

yes he does. the coach also needs to let him. Call his number over and over please.