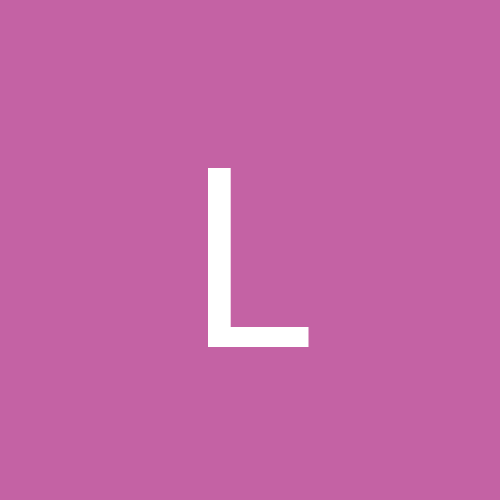 Content Count

2,124

Joined

Last visited

Days Won

17
Everything posted by LaVar
He just doesn't play with enough energy, so it looks really bad.

I understand. There are a lot of people that hate the buddy ball between him and vuch... Even though it seems to be one of our better go to plays...

sad to say, but i think Evan gets 20 mil or higher from a team next year. If so, he is gone....

he should but they normally wait a year to give new players credit. 1st team def. I can see...

mo is not healthy, so he is slow on rotations. He is not moving good.

i just knew it was going to be a gordon dunk.

no trade that does not involve cj McCollum.

sad to see, but atleast fultz will get 28+ mins and we are getting little chemistry.

plus the additional weight...

Fultz could do things similar to doncic if he was given the ball and usage that doncic gets. Doncic has an offense built around him. Fultz is like the 4 option on a team that should have him, at worse, 2nd option. Fultz is a top 5 guard finishing around the rim and he is a very good passer. He could make fournier more efficient. IMO

(With my best Kevin Heart Voice, but dead serious.) Fultz let us reason... You are too good of a player. I rather you go 1 for 15 shooting. Shooting every open shot you get, than for you to pass up another open shot... The next time Trae Young or any player stands at the free throw line, about 5 feet away, your better pull that freakin trigger, or if I'm the coach, I am benching you. Don't let people disrespect you like that... You are a pro Fultz. You are too hard of a worker. You need to trust your game. You hear me. Remember you said kill everyone. Not me. Show them 23.2 ppg, .41% 3p%, 47% fg%. Dont piss me off. Kill everyone. Remember, who you are. Number one pick in the draft... straight up baller. You have been shooting your whole life. Dont play with me. I am not a pro - nowhere near one. I did not play in college. I did not train all summer. I did not work with shooting coaches. I did not put the work in you did. I did not harbor, for 2 years all the doubters and naysayers. But you know what, I am taking that open shot. I am making that open that shot, because that is what I do. And, IF I miss and I am open again. Smoke and fire, I am gunning. I promise you that, why, because I am freakin open. I am gunning all day long and I wish a n@#$%a would say something. Especially in pre freakin season. What in the hell are you doing Fultz? It is preseason. Get your rhyme. Jake up shots. (Particularly, after you initiated the offense and the ball swings your way again.) YOU BETTER take that shot - hands down... man down... Kill everyone.... Fultz. I need you to trust your work. I need you to trust the countless shoots you have taken. I need you to be a little selfish during preseason, because in the long run, it is better for the team. If you start hitting your shot. There is no stopping us in the east. The Pacers, the Heat, the Pistons, the clawless Raptors, and the Durantless Nets, can all kick rocks and go home this spring. But it starts now... today.... Not tomorrow... not next year.... right the HELL now.... With your shot. One shot at a time, one game at time, one minute at a time. I have faith in you... You are too dang good. Now if you go 1 for 50... Do not ever take another shot in your life, BUT I bet you hit more than that today. You have my permission in the PRESEASON to gun.... You can tell the coach, I gave you permission. Now go be Magic.... We watchin...

Game 50: Cleveland: Pure Magic (Pros): Fultz has been playing well on offense. He is taking great shots and playing with in his self. He hit 3 perimeter shots. He was 1 for 1 from three. The 3 pointer was also at a key point in the 4th quarter. He did a great job pushing the ball. The first half seem a little better, it terms of pushing the pace. The second half seemed slower from fultz, but I think it was more about milking the clock for the win. Disenchantment (Cons): I noticed that fultz, at times, passes to players in spots that they can not do much with the ball. This game, he had a few turnovers and got 4 fouls.

Game 49: Detroit: Pure Magic (Pros): Fultz and Ross were the only players making shots. When a player is shooting and hitting 58% of their shots. It is a good thing. He scored 16 points and was 7-12 from the field. Disenchantment (Cons): This was one of the games when I noticed that Fultz was -13 in plus minus. (This was mostly because other players could not hit shots.) Fultz was also 0 - 2 from 3.

Game 48: Pacers: Pure Magic (Pros): Fultz did have 3 jaw dropping plays. He had crossover that nearly sent the defender into the first row of the stands and he finished it with an over the should blind pass. The next standout play, was a drive that he absorbed contact from 3 defenders and easy finished over the defense. Lastly, he had another late game dunk that was almost the play of the game before holiday's game winning 3. Fultz finished the game with 13 pts, 9 assists and only 2 turnovers. He played in about 29 mins. Disenchantment (Cons): Fultz had some standout plays, but I was really looking for him to dominate. It just seems, with gordon and vuch out, he should be the number the one option. He just scores and make plays so easily. We could not afford for him to be even with aaron holiday. He is just a much bigger and better player. This is more a team thing verse a negative to fultz. I feel fultz is working with in what the team is asking. This was a game we could have won - with fultz playing 35mins. He was one of the few plus players. The pacers seemed to go on runs with fultz out. Game Note: Offensively, Isaac also had his best game of the year. 25pts on 10-16 shooting.

in some careers, that would be called fraud. (Instant dismissal of services needed)

He hasn't played in years

but that means it only clears about 5.56 mil, correct? it was stretched over 3 yrs, I think...

especially when you factor the contract.

the passing and spacing is what I was speaking too. I know he can score on the block.

I know the defense would be better, but our offense would be worse. Plus the contract differences. My main point is that I am not giving up more assets for a possible rental and a slightly difference between players. Vuch wants to be here. We dont know if drummond would stay. Like I said, maybe if it was a 1 for 1 swap.