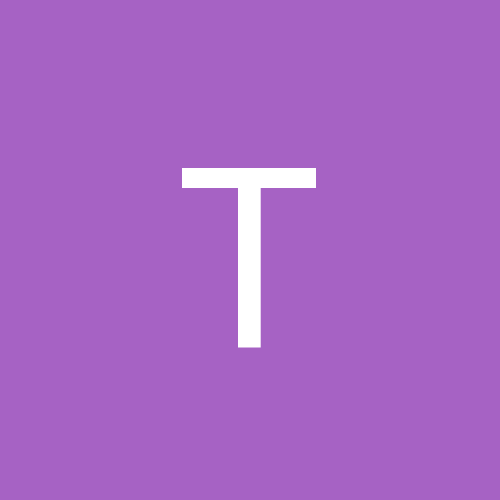 Content Count

601

Joined

Last visited

Days Won

1
Community Reputation
46
Excellent
About TrueBlueDrew
Rank

Advanced Member


Birthday

10/15/1987
Recent Profile Visitors
The recent visitors block is disabled and is not being shown to other users.
Has anyone seen the newest ESPN Power Rankings? We come in at 14...here is what they say That's literally all they wrote. EVERY OTHER TEAM got like 3-4 sentences diving into their team. We get 2 sentences. If I'm the team, I'm disrespected by that.

This was a ROAD playoff game!! And we pulled it out!! Let's go guys!!

I agree. I think they're like the Celtics. Too many pieces that need the ball. They pushed all their chips in for one season. I will be surprised if they get bounced in the first round...I will not be surprised if they lose in the second.

Could you imagine pulling that upset....that would be monsterous for putting the Magic back on the map and gaining respect from those around the NBA haha Doubt it'll happen though

West Warriors Thunder Nuggets Rockets Trailblazers Jazz Spurs Kings East Bucks Raptors Sixers Celtics Pacers Nets Magic Pistons That was my prediction during All-Star Weekend. I know that's not the same as preseason since half the season is over, but yeah. I was curious how the bottoms would shake out on each side. Thought the Clips would fall off after they traded Tobias.

Yeah, I just noticed the list of who is out. I hope that doesn't make us overlook them thinking it will be an easy win. I think Cliff will have the guys ready to play meaningful games though.

Who else would be a good pair with Fultz? Assuming he becomes the guy we hope he does. Do we really draft another PG as a backup plan in case Fultz fails? Or do we develop around him and keep DJ/MCW?

Nah, I wouldn't go there. Atlanta hasn't been good but they haven't been dreadful either. They've surprised a few teams in the second half and Trae Young is gaining confidence.

Crazy thing is a few of them were updated in the last 72 hrs. So not sure if they're just not paying attention to the Magic or just don't care about the late lottery teams. Also, concerning Herro. Don't sleep on him. He's much more than a white guy who can shoot. He's really good at getting to the rim and finishing with either hand, decent passer, above average rebounder and defender, and all around solid player. When you watch him, I honestly see flashes of Mike Miller more than Kyle Korver.

Also, if we make the post-season are we eliminated from the possibility of getting a lottery pick? I saw several websites that have us picking at #13 and I guess I just assumed how much we were winning would push us closer to #15-17. BleacherReport says Option A is Garland, Option B is Kevin Porter Jr., and Option C is Talen Horton-Tucker (as a project) NBCSports has us taking some kid from France (Sekou Doumbouya??) since we're risking Vooch leaving in the summer at #14.

Yeah, makes sense. I guess I'm just thinking of little games we dropped post-All Star that make a difference when you're in a tight race. Looking back at the season schedule...December and January sucked haha

What's even scarier is if you compare East vs West. A 40-40 record is good enough to already be eliminated (ala Sacramento Kings) I never cease to be amazed at the difference between East and West.

NBADraft.net has us taking: Darius Garland at #15 Grant Williams at #33 Talen Horton-Tucker at #46 Fansided has us taking: Tyler Herro at #15 Tankathon has us taking: Tyler Herro at #16 Carson Edwards at #45 Thoughts?