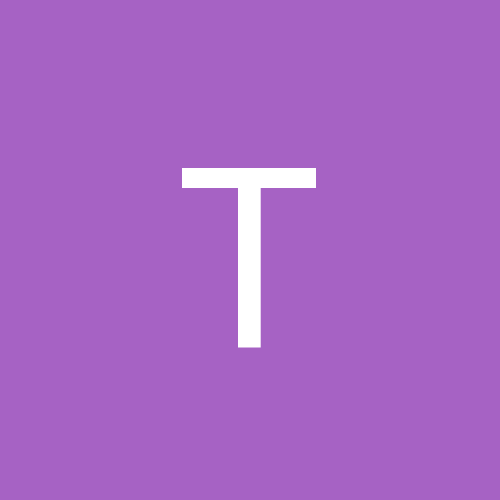 Content Count

741

Joined

Last visited

Days Won

3
Community Reputation
75
Excellent
About TrueBlueDrew
Rank

Advanced Member


Birthday

10/15/1987
Recent Profile Visitors
The recent visitors block is disabled and is not being shown to other users.
I'm not upset with this move. I think we needed a vet like this to help the young guys. Plus since losing Ross, we could use that legit 3pt threat. I expect some sort of trade to happen at some point though. Maybe not this summer but definitely before the deadline. Too much of a log-jam at guard.

Potential Free Agents? Gary Trent Jr. Victor Oladipo Seth Curry Max Strus PJ Washington Shake Milton I personally wouldn't mind the Magic making some type of offer to the Trailblazers for Dame, then going after Gary Trent Jr. as 6th man.

Yup. I think if your starters stay healthy the majority of the season, that is not unreasonable. Heat will still be good. Hawks will underperform (I have little to no faith in Trey). Hornets and Wizards are in full rebuild.

This team also went from 21-51 (2020-2021) to 22-60 (2021-2022) to 34-48 (2022-2023)... I think the roster seems to be working pretty well. I also didn't say we package Cole and Okeke for a starting SG...I just said I think we need to move on from them. I do think some type of package with Cole/Isaac/Okeke could get somebody interested. Maybe we throw in Suggs and Harris for a 3-team trade?

Right now we're sitting a really interesting make up of a team: PG - Anthony - 23 - 6'3 (Team Option) PG - Fultz - 25 - 6'4 (Expiring) SG - Harris - 28 - 6'4 (Expiring) G - MCW - 31 - 6'5 (Team Option) SF - Schofield - 26 - 6'5 (Team Option) SG - Suggs - 22 - 6'5 (Team Option) G - Black - 19 - 6'7 G - Houston - 20 - 6'8 G - Jett - 19 - 6'8 PF - Okeke - 24 - 6'8 (Team Option) PF - Paolo - 20 - 6'10 C - WCJ - 24 - 6'10 PF - Isaac - 25 - 6'10 SF - Franz - 21 - 6'10 (Team Option) C - Goga - 23 - 6'11 (Team Option) C - Mo - 26 - 6'11 (Expiring) C - Bol - 23 - 7'2 (Expiring) Now... according to what I'm seeing online (and some of you will need to confirm this in case I'm reading it wrong): We're already exercised our team options for Suggs, Franz, Cole, Okeke, Goga, MCW - still haven't been exercised. Mo Wagner needs a new contract, Gary Harris and Bol Bol's aren't guaranteed. Fultz is partially guaranteed. That means a lot of moving pieces can still happen with this team. I think Franz/Paolo/WCJ is what we're building around currently. Fultz seems to continue to improve, I guess we're all still waiting for that "oh yeah, that's why he was the #1 overall" season to happen. I think we need a SOLID SG (like Dame? haha) and then shooters on the bench and I'll be happy. I'm ready to move on from Cole and Okeke. I'm willing to be patient with Suggs at least for one more season. I want to give Bol Bol a spot because he had moments of electricity and I think he creates unique matchup problems...plus watching Bol vs Victor would be fun. All that to say... this offseason is not done yet. *Straps in*

Alright... so here's the thing. I wasn't too excited about either one of our picks. I saw a little bit of Black during the college season because Kentucky played Arkansas. I remember him being a fairly good distributor and good defensively. I think he'll be fine if he gets some gym time and works on that shot. For those worried about his shot, remember that's what people said about Fultz too but he's come back to looking confident with it after time with our staff. I'm indifferent about Jett...I mean how many more Michigan players do we need haha. He might be good, he might not. I don't think there was like franchise changing drafts outside of the top 3. So its just unfortunate that's the draft where we have 2 top 11 picks. Personally, the biggest question I have now is what are we going to do with our guard situation. If we trade Cole and Suggs, then commit to Fultz/AB as our 1-2 guard combo, then I would feel better...but I don't really like the idea of keeping all of them.

I'm so mad that ESPN just talked through the Magic's pick for some in-depth story on the twins. That's so disrespectful to a top 10 team… but of course it's our pick too.

Man... you guys weren't kidding about that Celtics away crowd. That's insane. Embarrassing for Orlando natives.

yeah...I know they said a 10 minute cap on him tonight...but maybe 15-20 wouldn't be bad :) he looks good so far.

I also think we can get a lot better for TRoss from other contenders or maybe apart of a 3 or more team trade. He's seems to be a valuable commodity for playoff hopefuls who need that extra scoring boost. Maybe LA (either of them) or Dallas or someone else. My hope is that there will be some combination of Ross/Hampton/Chuma/Bamba/Harris for either another player that fits our timeline a little better or gets us someone who could turn into a star next to Paolo and Franz. I know Jordan Poole hasn't had a great year but that's a name that jumps into my head. Or someone else to backup WCJ.

If the Magic do move on from Mo Bamba in search of a genuine big to help out WCJ...who do you think is the best realistic option? Warriors - Wiseman? Spurs - Poeltl? Kings - Holmes? Another name? What about another scorer/facilitator? If Fultz/Harris/Franz/Banchero/WCJ remain our starting lineup...unless Isaac returns healthy and as good as we remember, then you could have Fultz/Franz/Isaac/Paolo/WCJ (which is just exciting in my opinion) Cavs - Okoro? seems lost since Mitchell arrived. Spurs - Johnson? They're probably building around him but I think he would be a good get as a 3/4 option on this team. Plus with Fultz at point, he could slash, which is what he has always been good at. Knicks - Rose? I realize we probably don't need DRose...but if we parted ways with Harris and Anthony for Rose and a pick...I think he could be another vet voice if we also traded Ross.

Definitely wild haha but I agree with others on the forum who have said they don't want Lavine. I think he's a talented scorer but he doesn't seem to be a great leader in the locker room. Has always come across as super selfish to me.

I'm not saying we should do this...but this trade is WILD and would land us with Zach Lavine haha https://fanspo.com/nba/s/general/trades/ecN-06rdXjZcd0/-the-bulls-reset-plan-

Ehhh.... defense in a pro-am is going to be a little bit different than against the NBA pros lol Jimmer Fredette also threw up scary numbers at one time.