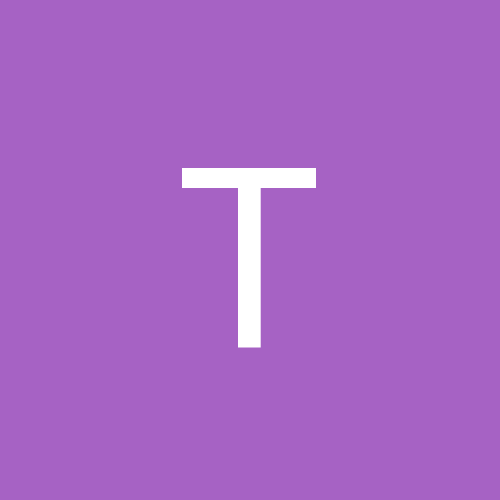 Content Count

675

Joined

Last visited

Days Won

1
Community Reputation
57
Excellent
About TrueBlueDrew
Rank

Advanced Member


Birthday

10/15/1987
Recent Profile Visitors
The recent visitors block is disabled and is not being shown to other users.
Yeah I read this and thought similar things. I've checked the free agency updates pretty frequently to see if we have done anything or even made a trade. I honestly didn't even know about the Bacon move. As a replacement for Iwundu, I guess that's an improvement? I think it's obvious we're trying to reset and get out of the playoffs cause we are currently in no mans land. Good enough to barely make playoffs but not good enough to advance which means we are left out of lottery picks and any talent that might be transformational. I think my optimism about our team plummeted with JI's second injury in the bubble. I think a healthy JI, AG, Fultz, and Bamba could make pushes. But without Isaac, I don't think we have a star. Which is what you need in the nba to be relevant. So I think we stay the course this year and don't make any moves till trade deadline. Then look to pull away from Vucevic and Fournier for first round draft picks. Then hold onto AG as long as we can.

Just saw this on TradeNba.com (Link) totally off of the rumor that Giannis is unfollowing teammates on social media. Warriors Get: Giannis Bucks Get: Evan Fournier, Aaron Gordon, Andrew Wiggins, Warriors 2020 #2, Magic #2020 1st Magic Get: Khris Middleton, Bucks 2020 1st from Indiana, and sign DeMar DeRozan in Free Agency to a 2 year 17.9M contract. I mean, I get it....it's a fantasy trade. However, I don't hate the idea?

Those are fair points. I honestly didn't know Buddy was that young. I guess I assumed he came in the league a year or two before Fox. But I forgot about his time in New Orleans. I just don't think a bench of "Ross, Bamba, Iwundu, Aminu, MCW, Okeke" pushes us into the top 5 In the East and I'm just not sure how the bench is improved unless you have a proven star.

I think it is pretty clear that this team needs an identity. We're the only team in the playoffs this year without a clear star: (1) Lakers - Lebron/AD and Bucks - Giannis, (2) Clippers - Kahwi/PG and Raptors - Lowry, (3) Nuggets - Murray/Jokic and Celtics - Tatum/Kemba, (4) Rockets - Harden/Westbrook and Pacers - Dipo/Warren, (5) Thunder - CP3 and Heat - Butler/Bam, (6) Jazz - Mitchell and Sixers - Simmons/Embiid, (7) Mavericks - Doncic/Porzingis and Nets - KD/Kyrie/Lavert, (8) Portland - Lillard/McCollum and Magic -- Vuc?? I think the teams that are left either have an supernatural star talent on their team (Lakers) or they're willing to play team basketball (Heat/Celtics) or they have a solid star big/guard combo (Nuggets). If the Magic want to turn this team around, we need to get away from this identity of making every single player on our team a 6'9 guy who has incredible reach and has been known to play defense but we will develop his offense...our development sucks and it has sucked for YEARS, there is a reason players leave and automatically get better (Howard is really the only one who got worse in recent history). Fultz is gaining his confidence back. I think he's going to be a great floor general (like a Goran Dragic) but will never be your #1 guy. Vuc has had flashes but he is what he is. I think he has maybe 2-3 good years left, so I don't think we can build around him. Gordon continues to improve and I understand he's our best trade asset but I don't want to see him go to another team and make a jump in effectiveness like Oladipo did. I think we can build around him as our #2 guy. I would love to believe that Isaac is our future #1 guy because the offensive game was getting there and defense was lethal. However, I'm afraid he's going to be Brandon Roy or Greg Oden. You see the talent but can never really see it come to fruition because of injuries. I really hope I'm wrong because I like JI a lot. Fournier just needs to go. I understand he's been big for us in moments, but he's never going to rise to be a Khris Middleton or Jimmy Butler like we need him to be. He will forever remain in the company of Bogdonavic or Buddy Hield (except at least Buddy has upside because of his youth). Outside of those guys, I think the rest of our team can be traded or cut. I want Ross because I think he's a leader and provides a great spark off the bench. I think Iwundu has shown promise but I don't know how else he'll advance other than being a 7-8th man off the bench. I don't think we can hope too much for Bamba until he puts on more muscle. We need him to be more Jokic and less Gobert. DJ has had a great run here but I think it's time we move on. MCW is a great role player and I'm fine with him on the team, if he's okay knowing he's a third string PG/SG. Ennis is fine but he isn't a starter for a playoff team. He's your 7th guy. I don't think Aminu needs to be on the team. He's also too injury prone and doesn't give us much more than Iwundu or Ennis. If we're keeping Birch, then we need to trade Bamba. If we're keeping Bamba, then we need to trade Birch. Cut/Trade Frazier and Clark. In a world of small ball, we can't keep selling the fans on "rebuilding" if we're going to continue to invest in PFs and Cs.

Watching the playoffs this year, I was thinking the same thing. But I wondered if VanVleet is an extension of the coaching staff since he's basically been with two coaches in the same system.

Anything shared/posted by ESPN seems stupid at this point. Everything is cancelled/postponed, so they're just showing history highlights to keep their brand relevant. I get why they're doing it but it's dumb. I went to ESPN's website to see if they'll mention anything about straight up cancelling the season or what they'll do. I miss the NBA...our team was starting to click. We were gonna get the 7 seed and win a first round series...shock the world by beating Toronto.

Update... we went 3-1 haha The battle for the 7 seed and avoid getting swept by the Bucks starts now! Can Fournier miss another 10 games?

I just got out of an event and saw the score...what in the world is happening? Haha Are we having another good offensive game or are they having a bad shooting night?

You know, I wouldn't hate the idea. However, I do like the focus Cliff has brought on the defensive end and cutting down turnovers. A few days ago when someone mentioned a new coach, my gut was a no. I was thinking "who is out there that you could get as an improvement." I haven't followed Kenny enough but I wouldn't be upset at it.

thats what I think too. toxic

Apparently Clifford isn't feeling well -- my bootleg stream is just showing the Twolves coverage. If anyone else hears anything, post it. But yes, we look good against a bad team. Bamba needs to be playing. What in the world.

The announcer said "who needs Fournier" and I replied.... "that's what we're saying..." haha

First round picks aren't that better lol, maybe we just suck at drafting 2005 - Fran Vazquez (#11) 2006 - JJ Redick (#11) 2007 - 2008 - Courtney Lee (#22) 2009 - 2010 - Daniel Orton (#29) 2011 - 2012 - Andrew Nicholson (#19) 2013 - Victor Oladipo (#2) 2014 - Aaron Gordon (#4), Dario Saric (#12)*/Elfrid Payton (#10) 2015 - Mario Hezonja (#5) 2016 - Domantas Sabonis (#11)* 2017 - Jonathan Isaac (#6), Anzejs Pasecniks (#25)* 2018 - Mohamed Bamba (#6) 2019 - Chuma Okeke (#16) In 2008 - Nicolas Batum, George Hill, and Serge Ibaka were all right after Courtney Lee. In 2010 - Hassan Whiteside instead of Orton all day In 2012 - Fournier was #20, but looking back hard to not notice Draymond at 35, Middleton at 39 In 2014 - Zach LaVine, Jusuf Nurkic were both taken shortly after #12 In 2015 - Did we think Hezonja was Luka? Myles Turner, Justise Winslow, Devin freakin Booker, Kelly Oubre, In 2016 - Taurean Prince, Caris LaVert...or just not made that stupid trade and kept Dipo and Sabonis :( In 2017 - could've picked Kyle Kuzma or Josh Hart I get playing the "what-if game" doesn't help. But I think it does show a consistency in making bad decisions as an organization (multiple front offices since 2005) when it comes to drafting players.

I hear you. You never really know you have a gem until they turn out to be one. However, look at our history compared to the names on the list above since 2005 Travis Diener (#38, 2005) Martynas Andriuskevicius (#44, 2005)* Lior Eliyahu (#44, 2006)* Reyshawn Terry (#44, 2007)* Stanley Robinson (#59, 2010) DeAndre Liggins (#53, 2011) Kyle O'Quinn (#49, 2012) Romero Osby (#51, 2013) Tyler Harvey (#51, 2015) Stephen Zimmerman (#41, 2016) Jake Layman (#47, 2016)* Wes Iwundu (#33, 2017) Ivan Rabb (#35, 2017)* Melvin Frazier (#35, 2018) Jarred Vanderbilt (#41, 2018)* * = we eventually traded away that player. Now, who would've known what they would have become but for the most part, we've swung and missed a lot with 2nd round picks and eventually just traded them away.

Yeah, I forgot about that. I guess I was thinking it was cash or just a cut and sign thing.