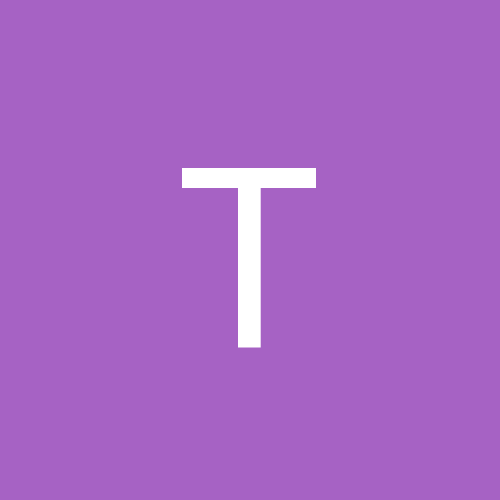 Content Count

573

Joined

Last visited

Days Won

1
Community Reputation
41
Excellent
About TrueBlueDrew
Rank

Advanced Member


Birthday

10/15/1987
Recent Profile Visitors
The recent visitors block is disabled and is not being shown to other users.
Does anyone else think the drama the Pelicans are going through is almost identical to the drama we went through with Dwight? Dysfunctional team drama Rumors of "which team he wants to go to" Head coach bearing the load GM is fired, new one brought in the handle the situation Player who left has his image/reputation hurt The Lakers are involved I just hope Davis doesn't end up regretting this like Dwight has

You could let Birch walk and give his minutes to Amile. See how he develops.

Yep, I agree 100%, I think Kuz has drank the LA Kool-Aid and now has this level of arrogance about him even though he hasn't done anything in his career. He's a solid player and obviously has the ability to break out for big numbers occasionally, but he won't do that on a nightly basis. I think Ingram has more of an upside than he does.

I disagree with that assessment. Kanter is a better defensive player and better rebounder than Vuc. Vuc is just much more developed offensively. But I think the point is moot anyway because he will more than likely reunite with OKC if I had to guess.

Horrid? I mean, he's averaging 14 + 10. over the last 2 years. He's put up a few 20-20 games too. I think he's an efficient rebounder who talks a little too much but I think he's one of those guys you hate watching but would love to have him on your team. However...I wouldn't want him on the Magic now because we have a logjam with big men.

Potential Buyout Guys: Wes Matthews (Pacers expected to sign) Robin Lopez Wayne Ellington Markieff Morris Enes Kanter Carmelo Anthony Michael Beasley Shelvin Mack Ben McLemore Zach Randolph Marcin Gortat Greg Monroe Pau Gasol Chandler Parsons Milos Teodocic Garrett Temple JaMychal Green Justin Holiday Nik Stauskas Jabari Bird I'm sure there are more but those are the main ones I've been able to find or remember. Anyone have any interest in these guys?

It's weird because I also want to see the TWolves do well. I like Towns and would love to see them make the playoffs after they weathered the Butler debacle.

71 points in the first half... haha I think it is safe to say that the team is happy right now. At least I hope that is what this means. I hope a weight is off everyone's shoulders. If we can close out the first half of the season with a string of wins and be a game or so back from 8th. I'll be really happy with our position.

I also think the Magic are in a better position to nurse someone back to health than Philly is. Philly has that pressure of win now and Florida has some of the best doctors around. So I think this can work out in our favor. I think a lot of the emotional damage was just being apart of the 76er org. The Magic won't be like that. He'll feel welcomed! He and Bamba can rehab together to start building chemistry. Simmons was a good athlete with a cool story of how he got into the NBA but he obviously had a ceiling. He was a hustle guy who had a decent jump for dunks but made a lot of poor IQ decisions. I think for the role that he will have in Philly, it makes sense. He'll be the 7-8th option.

If Fultz start to reach some of that potential at #1 overall pick Then we pour into developing BIG. That could be something special. Until then, we should be cautiously optimistic about our BIG4

haha I meant Grant not Ross. I guess I had Ross on the brain because I'm pumped we kept him. I want him to sign an extension like tonight! Sign Matthews...waive GRANT!

So do the Magic look to the buyouts/waiver wire? Any chance that Wes Matthews, Kanter, Teodosic, Shelvin Mack are linked to the Magic? I wouldn't mind signing Matthews and waiving ***Grant*** but he probably wants to go to a contender. I'd love to see us sure up our bench to make that playoff push

Fultz for Simmons? Holy Crap

Please don't let Fultz be a bust lol

I'll be really surprised if we stand pat and don't do something to at least improve on the PG position a little bit. Grant has basically lost his spot to Briscoe. At the ABSOLUTE minimum we need an improvement over Grant. Surely the Magic wouldn't just sit on Vuc and Ross if they believed they were walking this summer. Maybe they're going to play the waiver wire and sign some extensions. Not saying I agree with it, just trying to understand the rationale for not making any move whatsoever.