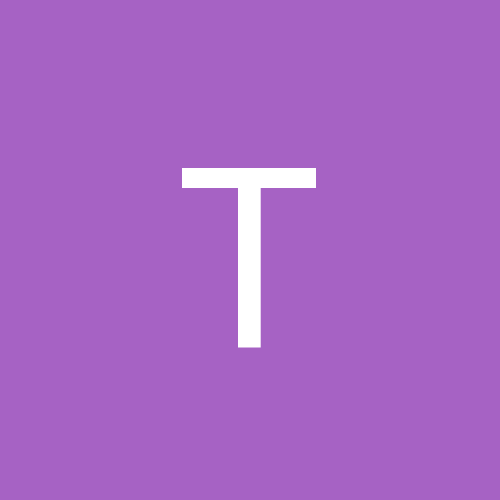 Content Count

490

Joined

Last visited

Days Won

1
Community Reputation
39
Excellent
About TrueBlueDrew
Rank

Member


Birthday

10/15/1987
Okay guys...I figured it out: (I'm totally kidding about all this by the way...but it is fun to dream) 3 Way Trade Between the Magic/Clippers/Rockets (actually works in Trade Machine and every team is projected to be -2 in the win/loss because of it) Magic Gets: Shai Gilgeous Alexander / Brandon Knight / PJ Tucker Houston Gets: Gallinari / Simmons Clippers Get: Fournier / Grant Then we turn around and make another trade: Magic Gets: Josh Jackson / Mikal Bridges Suns Get: DJ / Martin / 1 of our 2019 draft picks SGA / Knight / Briscoe Tucker / Ross / Iwundu / Frazier Isaac / Jackson / Bridges Gordon / Jefferson Vuc / Bamba / Birch

What would it take to get the Clippers to let go of SGA? Because...I wanted SOOOOO badly for the Magic to trade up in the draft for one of the Clippers picks and take SGA.

So when does the Fournier trade happen? I know it's one game, but man. He hurt us tonight. Also taking Gordon out allowed KD just to go off. But all in all...proud of our guys. Vuc another solid game, Ross...can we please resign him now? Solid showing from Isaac and Bamba and DJ.

It might have already been mentioned, but would you trade for Fultz if all they asked for was the top-20 protected OKC pick? I think I read an article that said if OKC lands somewhere in the top 20, then we retain the pick and all we would give up are future 2nd round picks. I would take a flyer on Fultz for that. I would also be interested to see what the Nets want for DRuss. With them playing pretty well right now, I bet they'd want some Fournier/Ross combo. I think Vuc has been playing great...almost like the Magic drafted a guy to replace him and he's motivated to prove them wrong. I would love to see him continue to play like this with Bamba pushing him to improve his defensive awareness. It's almost like the Gortat/Howard thing. I think Vuc/Bamba compliment each other pretty well and could help each other out.

I think PG play is going to be massive going forward but I dont think the collective of DJ/Grant/Briscoe will get it done. I really think we need to make some type of move for a PG. Getting John Wall would cost too much but I think he would be a decent fit on this team running with AG/Bamba (I'm assuming we'd have to give up Fournier/Simmons/Ross or something like that to get him + picks). I think Rozier would be an upgrade over what we have now, but it all depends on what Boston would want in return. Ainge has a tendency to come out on top of most deals recently. It would be nice to be on the winning side of a trade for once. I'm just not sure where we go for our PG play this year but I really hope we don't just sit around and do nothing. Package Vuch, Fournier, DJ. Find some package and get me some quality starting players in return. I've loved the leadership I have seen Ross, so I hope we keep him but he's that ideal guy to be put into any trade because he can be valuable as a bench guy anywhere he goes.

That Boston trade :) I don't think they get rid of him though because of everything they've done to get him back lol

So explain to me why Ross had -25? I don't really get how they determine that. Doesn't look like he had a bad FG%, 2 TOs, no fouls.

Anyone have an opinion about Stanley Johnson or Reggie Jackson? Interest in either one of those guys? Also, how about that dunk by AG with the hand behind the head!! haha

I think a lot of the problem for the Magic is perception. We have been seen as a flailing and failing franchise ever since Dwight left. We cobbled together some nice draft picks (Dipo/Harris/Gordon) but then got ancy and traded 2 of them away for nothing. We're trying to rebuild again but the problem is that we are clinging to an old mindset. We have 8 players who are technically PF/C on the roster. The NBA has moved toward guard play and small ball, but it seems like we're trying to make big ball still work. I would love to see the Magic go after guys like - Dinwiddie or Brogdon or Vince or Justin Holiday or even Tobias if he came back on the right contract - Then we HAVE to address the point guard/shooting guard position in this draft. Even if we trade/sign one, we need depth at that position because that is the style of play the NBA is going to. The way I see it, because we haven't been in a place to financially grab top tier guys and we haven't been winning enough to attract those type of players. We are asking the 2nd or 3rd tier guys to play up and hope that our draft picks develop well. With 15 guys on a roster, every roster will have your top tier, 2nd, 3rd. It seems like for years we have just been putting together a team of 2nd - 3rd tier guys and asking them to become 1st tier guys. So someone tell me the strategy for us moving forward? What is our long term plan for going from the bottom to even a playoff team...not even thinking about contender right now.

Thoughts on the NBA season so far: 1) I'm haven't been really disappointed with our team so far, but I'm only seeing highlights so maybe there is more there to worry about than I know. I like the fight against Cleveland and the surprising wins against the Spurs/Celtics. 2) I'm worried about Isaac. I feel like he could be another Greg Oden: lots of talent, just can't stay healthy. I hope I'm wrong but man its hard to see him already missing games so early this year. 3) I'm not sure what kind of moves we can make, but man this team needs a few vets that can still ball. I would love to jump in on the Jimmy Butler train, but I don't think we'd have a package to entice Minn enough to get him. Nothing we can offer is better than four 1st round picks that Houston offered. But I would love to see us get one or two guys who see the potential in a healthy Isaac, Gordon, Bamba combo. I guess the smart play is to go after Spencer Dinwiddie instead of overpaying for Rozier/Russell. Or Malcom Brogdon anyone? I'm tired of having a semi-decent starting 5 with a really shallow bench. Of course if either of those were corrected, we wouldn't be in the lottery every year, but that's the struggle of being a "consistently" rebuilding team. I'd want to trade Vuc, Ross, DJ, Fournier for the best player(s) possible. I'd want to keep Gordon, Isaac, Bamba, Simmons. I think Grant, Birch could be nice bench pieces. I'd want to cut Mozgov, Martin. I don't think we know what we have with Iwundu, Frazier, or Briscoe yet, depending on how they develop. I don't see Briscoe making it on this team unless he just starts outplaying DJ.

That seems like a trade deadline deal to me. Even though reports out of Cleveland are that they want to keep love. Probably just word play to raise the asking price later on.

I just don't understand this move for the Raptors. If you were going to make a trade...I'd say you move Lowry before you move DeRozan. Maybe the Spurs didn't want Lowry but man this just seems like a dumb move for the Raptors. I do think it is kinda funny that Leonard is like "I want to go to L.A." Spurs FO... "Okay...go to Toronto" haha

So I have been MIA for a few days while on vacation (actually down in Florida, off the coast of Jacksonville). Looks like IT went somewhere else, I'm okay with that. If they weren't sold on the medicals, then there is no point in paying a player to sit on the bench. Denver's medical team has to be a little more liberal with what they think is okay...MPJ and IT...maybe it'll workout for them maybe it won't. As far as we are considered: I would be really interested to see if our Front Office is getting respect from anyone else and maybe that respect starts to earn us some consideration from Free Agents? I'm a Kentucky football fan (which is another painful subject) but they're rebuilding motto has been "Why Kentucky? Why Not?" I think it would be interesting to see if some players in the West start coming to the East and why not have some guards like Irving/Butler come to Orlando to help our young core of big men take the next step in their career. Irving/Butler/Isaac/Gordon/Bamba —> that could compete in the East for sure. I think that's the pitch to potential free agents and one year rentals we get in trades..."look, we're building something here...the East is wide open...stay here, help us build, and recruit the final few pieces we need."

I mean I guess you sign him to some sort of deal...but he's going to have the same minutes that he got in Boston. He won't start over Fox or Hield. I like the move because I like Smart as a backup, but for some reason I don't like him in Sac.

Wouldn't you say he's our most consistent offensive player? Fournier is close but even he was streaky at times.