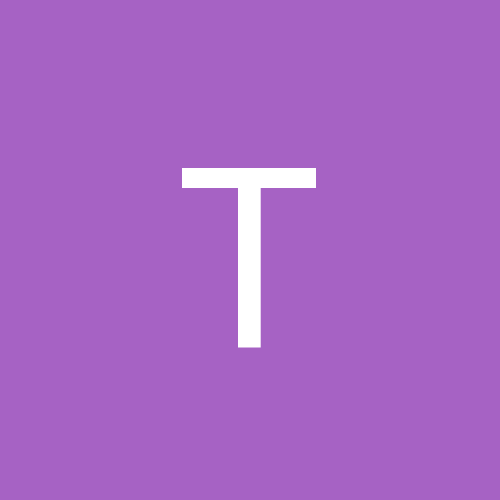 Content Count

707

Joined

Last visited

Days Won

2
Community Reputation
68
Excellent
About TrueBlueDrew
Rank

Advanced Member


Birthday

10/15/1987
Recent Profile Visitors
The recent visitors block is disabled and is not being shown to other users.
Was this the best our team has looked all year? I didn't catch it live, but watching highlights and seeing the box score...seems like it was a great all-around night for the guys.

I think the whole "really disappointing trade deadline" talk is a bit overblown. We weren't going to do anything massive right now anyway. Could we have made some type of combo package and gotten something, sure...but what do you really want at this point? More draft picks? I honestly think the vet presence of Gary Harris, Robin Lopez, and Terrance Ross is more valuable to our young core now than they are for whatever we could've gotten for them and still been a bottom 5 team. We need vets to teach our young guys how to be professionals. Cole is mature for his age because of his dad, but the others need help. Let Bamba and WCJ continue to develop with playing time. Cole, Suggs, and Franz continue to shine. And it's just a waiting game for Fultz and JI. There wasn't any more that I think we could have made that would have made sense. I'd rather us go hard after a big FA than make some silly trade.

Nets get: G Harris, Lopez Magic get: J Harris, Claxton, J Johsnon

Okay... can we talk about how toxic the Philly culture has to be? Ben Simmons is a little bit of a diva, obviously...but he wants nothing to do with a team that is consistently fighting for top 3 in the East. We got Fultz for cheap and even though he's been injured, I think its fair to say that he's been more productive for us than he ever was in Philly. Something has to be off in that culture for some players to just shut down who obviously have skill.

Hey all, its been a minute since I've been on the forum but I'm trying to keep up with the team as often as possible. Do we have a general consensus? Are we surprised at the record? Hopeless? Hopeful? Waiting for Fultz/Isaac? Or has that shipped sail and full embraced the young bloods?

Well...how we feeling about it so far?

Okay...so from what I've been reading. There is trouble brewing in Minnesota. The players, particularly KAT, are not happy with Rosas being fired yesterday. Do you think KAT could be a good fit for our team? I'm obviously playing the imaginary scenario where we commit to him over WCJ or Mo. If he is traded, I don't see him going to another small market unless it's like a 4 team trade. I would laugh if Philly traded Ben Simmons to Minn and then we jumped in to get KAT and DRuss went to Philly.

I'm just saying...there was a lot of nay-sayers about the FO in the past few months. Those comments seem to be quieter now. To quote the legendary Joel Embiid... "trust the process"

Resign Wagner? What about filler fowards with potential like Jarred Vanderbilt or Niang? Would Paul Millsap be willing to come to a rebuild if no contenders offer him? PG - Fultz, Anthony, MCW SG - Harris, Hampton, Suggs, Ross, SF - F. Wagner, Okeke PF - Isaac, Bacon C - WCJ, Bamba, Lopez If I was a betting man, I would think with the signing of Lopez, the Magic will make a trade at some point and either offload some combination of Bamba, Bacon, Harris, MCW or Ross. They would aim for someone in the SF/PF range that could potentially build into a core. Then with the development of our young guys...maybe next offseason land that big name to push us into contenders.

The fast action today has been kinda crazy. Almost every website that I've been to predicting free agent targets for Orlando have us going after Duncan Robinson and Kelly Oubre. Saw another site that referenced Malik Monk. Any thoughts on any of that? Duncan has already been signed. I'm just not even sure who our targets would be? Probably someone in the SF/PF range?

You'd have RJ over Chuma? id have those switched. I also will be really interested to see what we do with Cole. He grew so much last year having to play because of injuries. He's kinda become the vocal leader of the team. I wonder how short a leash Fultz will have with Cole's development

The Terrance Clarke memorial was neat. As the resident Kentucky fan…this guy would've been special. Maybe similar stock to SGA or Quickley.

How dare you talk bad about Cal :) But really, I agree he's just using the media hype to get him some more love in Memphis. I mean, they didn't have a bad season...won the NIT. So, maybe it was smart.

I agree with this. Didn't he also say that "in a few years, he'd love to go to the NBA but it isn't now." Doesn't that just tell the people at Memphis...you're just a stepping stone? lol I'm super glad he's staying.

Yup. I'm all about this. I'm glad Penny passed. You want to see current NBA players talk highly about a potential coach. Can we get a solid coaching staff around him too?