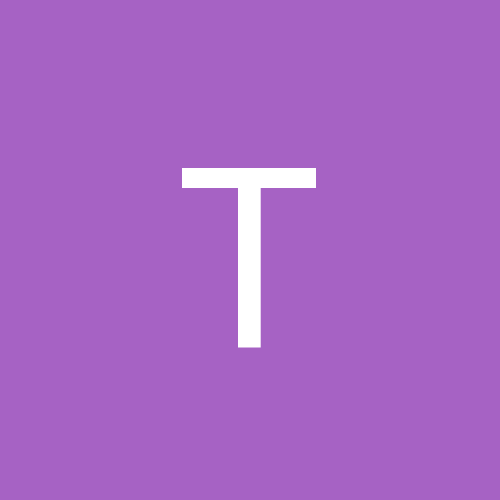 Content Count

670

Joined

Last visited

Days Won

1
Community Reputation
55
Excellent
About TrueBlueDrew
Rank

Advanced Member


Birthday

10/15/1987
Recent Profile Visitors
The recent visitors block is disabled and is not being shown to other users.
Anything shared/posted by ESPN seems stupid at this point. Everything is cancelled/postponed, so they're just showing history highlights to keep their brand relevant. I get why they're doing it but it's dumb. I went to ESPN's website to see if they'll mention anything about straight up cancelling the season or what they'll do. I miss the NBA...our team was starting to click. We were gonna get the 7 seed and win a first round series...shock the world by beating Toronto.

Update... we went 3-1 haha The battle for the 7 seed and avoid getting swept by the Bucks starts now! Can Fournier miss another 10 games?

I just got out of an event and saw the score...what in the world is happening? Haha Are we having another good offensive game or are they having a bad shooting night?

You know, I wouldn't hate the idea. However, I do like the focus Cliff has brought on the defensive end and cutting down turnovers. A few days ago when someone mentioned a new coach, my gut was a no. I was thinking "who is out there that you could get as an improvement." I haven't followed Kenny enough but I wouldn't be upset at it.

thats what I think too. toxic

Apparently Clifford isn't feeling well -- my bootleg stream is just showing the Twolves coverage. If anyone else hears anything, post it. But yes, we look good against a bad team. Bamba needs to be playing. What in the world.

The announcer said "who needs Fournier" and I replied.... "that's what we're saying..." haha

First round picks aren't that better lol, maybe we just suck at drafting 2005 - Fran Vazquez (#11) 2006 - JJ Redick (#11) 2007 - 2008 - Courtney Lee (#22) 2009 - 2010 - Daniel Orton (#29) 2011 - 2012 - Andrew Nicholson (#19) 2013 - Victor Oladipo (#2) 2014 - Aaron Gordon (#4), Dario Saric (#12)*/Elfrid Payton (#10) 2015 - Mario Hezonja (#5) 2016 - Domantas Sabonis (#11)* 2017 - Jonathan Isaac (#6), Anzejs Pasecniks (#25)* 2018 - Mohamed Bamba (#6) 2019 - Chuma Okeke (#16) In 2008 - Nicolas Batum, George Hill, and Serge Ibaka were all right after Courtney Lee. In 2010 - Hassan Whiteside instead of Orton all day In 2012 - Fournier was #20, but looking back hard to not notice Draymond at 35, Middleton at 39 In 2014 - Zach LaVine, Jusuf Nurkic were both taken shortly after #12 In 2015 - Did we think Hezonja was Luka? Myles Turner, Justise Winslow, Devin freakin Booker, Kelly Oubre, In 2016 - Taurean Prince, Caris LaVert...or just not made that stupid trade and kept Dipo and Sabonis :( In 2017 - could've picked Kyle Kuzma or Josh Hart I get playing the "what-if game" doesn't help. But I think it does show a consistency in making bad decisions as an organization (multiple front offices since 2005) when it comes to drafting players.

I hear you. You never really know you have a gem until they turn out to be one. However, look at our history compared to the names on the list above since 2005 Travis Diener (#38, 2005) Martynas Andriuskevicius (#44, 2005)* Lior Eliyahu (#44, 2006)* Reyshawn Terry (#44, 2007)* Stanley Robinson (#59, 2010) DeAndre Liggins (#53, 2011) Kyle O'Quinn (#49, 2012) Romero Osby (#51, 2013) Tyler Harvey (#51, 2015) Stephen Zimmerman (#41, 2016) Jake Layman (#47, 2016)* Wes Iwundu (#33, 2017) Ivan Rabb (#35, 2017)* Melvin Frazier (#35, 2018) Jarred Vanderbilt (#41, 2018)* * = we eventually traded away that player. Now, who would've known what they would have become but for the most part, we've swung and missed a lot with 2nd round picks and eventually just traded them away.

Yeah, I forgot about that. I guess I was thinking it was cash or just a cut and sign thing.

Don't we get something from LA this year? Or did I misunderstand that.

The Front Office hasn't put much trust in their second round picks since being with Orlando. I understand it's a coin flip, but maybe we need to do a better job of scouting. Since 2005, here are some second round gems: David Lee (#30, 2005) Ersan Ilyasova (#36, 2005) Monta Ellis (#40, 2005) Louis Williams (#45, 2005) Marcin Gortat (#57, 2005) PJ Tucker (#35, 2006) Paul Millsap (#47, 2006) Glen Davis (#35, 2007) Marc Gasol (#48, 2007) DeAndre Jordan (#35, 2008) Goran Dragic (#45, 2008) Patrick Beverley (#42, 2009) Danny Green (#46, 2009) Patty Mills (#55, 2009) Hassan Whiteside (#33, 2010) Lance Stephenson (#40, 2010) Jimmy Butler (#30, 2011)* technically first, but close enough Bojan Bogdanovic (#31, 2011) Isaiah Thomas (#60, 2011) Jae Crowder (#34, 2012) Draymond Green (#35, 2012) Khris Middleton (#39, 2012) Joe Harris (#33, 2014) Spencer Dinwiddie (#38, 2014) Nikola Jokic (#41, 2014) Jordan Clarkson (#46, 2014) Montrezl Harrell (#32, 2015) Pat Connaughton (#41, 2015) Ivica Zubac (#32, 2016) Malcolm Brogdon (#36, 2016) Josh Hart (#30, 2017)* Dillon Brooks (#45, 2017) Devonte Graham (#34, 2018) Gary Trent Jr. (#37, 2018) Hamidou Diallo (#45, 2018) 2019 is still TBD -- but still, that's a lot of talent that could be helping our team. Maybe it isn't scouting as much as it is player development because certain players thrive depending on where they land, I get that.

Who do we think the Magic will select in this years draft? Will they keep both of their 2nd round picks?

Here is what I'm thinking. Someone tell me if you think I'm thinking about it the wrong way. As much as I hate it. We may run it back next season for the most part. Here's why: The draft class coming in isn't overwhelming, except for that "diamond in the rough guy" that no one saw turning into this type of player. The free agency class coming up isn't overwhelming, especially for the amount of money we have. We may be able to add 1-2 role players...MAYBE a starter if Evan opts-out. But nothing to change the franchise dramatically. I think we stand pat for one more year, focus on locking up Isaac, Fultz, Gordon, and Bamba, and then summer of 2021 look to make a splash in Free Agency. Maybe even get lucky and find a trade for Vucevic that solidifies our bench for a while.