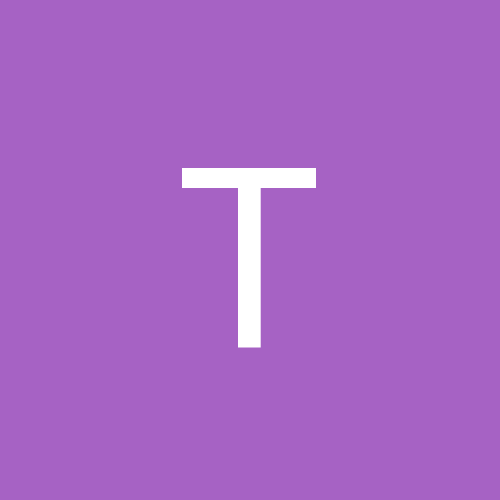 Content Count

702

Joined

Last visited

Days Won

1
Everything posted by TrueBlueDrew
Well...how we feeling about it so far?

Okay...so from what I've been reading. There is trouble brewing in Minnesota. The players, particularly KAT, are not happy with Rosas being fired yesterday. Do you think KAT could be a good fit for our team? I'm obviously playing the imaginary scenario where we commit to him over WCJ or Mo. If he is traded, I don't see him going to another small market unless it's like a 4 team trade. I would laugh if Philly traded Ben Simmons to Minn and then we jumped in to get KAT and DRuss went to Philly.

I'm just saying...there was a lot of nay-sayers about the FO in the past few months. Those comments seem to be quieter now. To quote the legendary Joel Embiid... "trust the process"

Resign Wagner? What about filler fowards with potential like Jarred Vanderbilt or Niang? Would Paul Millsap be willing to come to a rebuild if no contenders offer him? PG - Fultz, Anthony, MCW SG - Harris, Hampton, Suggs, Ross, SF - F. Wagner, Okeke PF - Isaac, Bacon C - WCJ, Bamba, Lopez If I was a betting man, I would think with the signing of Lopez, the Magic will make a trade at some point and either offload some combination of Bamba, Bacon, Harris, MCW or Ross. They would aim for someone in the SF/PF range that could potentially build into a core. Then with the development of our young guys...maybe next offseason land that big name to push us into contenders.

The fast action today has been kinda crazy. Almost every website that I've been to predicting free agent targets for Orlando have us going after Duncan Robinson and Kelly Oubre. Saw another site that referenced Malik Monk. Any thoughts on any of that? Duncan has already been signed. I'm just not even sure who our targets would be? Probably someone in the SF/PF range?

You'd have RJ over Chuma? id have those switched. I also will be really interested to see what we do with Cole. He grew so much last year having to play because of injuries. He's kinda become the vocal leader of the team. I wonder how short a leash Fultz will have with Cole's development

The Terrance Clarke memorial was neat. As the resident Kentucky fan…this guy would've been special. Maybe similar stock to SGA or Quickley.

How dare you talk bad about Cal :) But really, I agree he's just using the media hype to get him some more love in Memphis. I mean, they didn't have a bad season...won the NIT. So, maybe it was smart.

I agree with this. Didn't he also say that "in a few years, he'd love to go to the NBA but it isn't now." Doesn't that just tell the people at Memphis...you're just a stepping stone? lol I'm super glad he's staying.

Yup. I'm all about this. I'm glad Penny passed. You want to see current NBA players talk highly about a potential coach. Can we get a solid coaching staff around him too?

Yup. I think the moves we have made since then have been great. And the C on Bamba is only because he hasn't been able to reach the potential he has. If the Magic fully commit to Bamba/WCJ as their centers and fill the rest of the roster with 1-4. That would be smart given the NBAs current drift to small ball

The main thing that I am worried about is picking another combo guard for our team. We need more balance for our team. PG - Fultz, Anthony, Randle (TW) SG - Harris, Bacon, Ross, Hampton, MCW, Thornwell (TW) SF - Ennis, Brazdeikis PF - Isaac, Porter, Okeke, C - Bamba, WCJ, Wagner I think we desperately need a SF who can score. I'm nervous about reaching on another relatively unknown (Kuminga) but I guess a lot of the draft picks this year are unknown just because of Covid but I've read that Kuminga struggles offensively and had to miss games because of knee soreness. I'm worried this is Isaac 2.0. I like Scottie Barnes, I like Corey Kispert and maybe even Moses Moody and Franz Wagner (Wagner duo!!!)

2020 - B+ -- I think Cole is the energetic spark we need and seems to have a little bit of a clutch gene in him. I'm hoping that is contagious for the rest of the team. The only player drafted relatively close after him that I would be interested in watching is Maxey. Also, not sure about long-term fit alongside Anthony and Fultz...but we also pulled Hampton who was drafted 9 spots after Cole. Overall, solid picks for this draft. 2019 - A -- I don't think there is anyone else drafted after Chuma who is anywhere close to his ceiling and he already seems to be putting up bigger numbers than the other guys (partly because of how we needed him to play after trading everyone) 2018 - C -- I'm interested to see where this team goes with Bamba now that we have WCJ. Having both #6 + #7 from this draft could be good but they could also stifle each others growth. WCJ seemed to be more offensively efficient last season. Overall, I'm disappointed with Bamba's development but he's been behind an All-Star and now alongside another 3rd year top-10 pick player at the same position. I would be surprised if both Bamba and WCJ are on the team after the deadline this upcoming year. 2017 - A -- I think this was an excellent draft for us... IFFFF... everyone from this draft can stay healthy. Isaac, when healthy, has a defensive player of the year capabilities, and Fultz, when healthy, can be a dynamic slashing PG with incredible vision. Looking at the picks after Isaac, obviously, Donovan Mitchell would be nice. I don't think Bam Adebayo would have flourished like he has anywhere other than Miami. Before we landed Fultz, I would've really liked to pursue Fox and still this Fox is a stud who is wasting a lot of his prime years in a bad place. But I'm still happy with this draft. 2016 - F -- This was a horrible trade and I think we got absolutely shafted by another GM who took advantage of Henny not knowing what the crap he was gonna do. Dipo and Sabonis both benefited from this trade and became betters players because of it but still. It would've been nice to at least stay in this trade and get someone like LaVert at #20. 2015 - F -- This was a reach. Looking back at it now, I think the hype around Luka is very similar to the same hype that Hezonja had. "He's so young...killing it overseas...scores with ease..." Hezonja has pretty much been a bust and literally any other pick from #6 (Mudiay) to #16 (Rozier) would have been a better pick. The obvious miss of the draft was Booker at #13. 2014 - C -- I love Gordon, just wish I could've seen him, Dipo, and Harris play together more. I think that would have eventually become a very fun trio to build around. I think they reached with Payton and Zach LaVine would have been a better pick. Imagine PG - Dipo, SG - LaVine, SF - Harris, PF - Gordon, C - Vucevic? All in all, I think we are hit and miss with top 10 picks. Other than obvious misses like Booker in 2015. I don't think we've done a bad job...just unfortunate with development and injuries.

This is a solid rebuttal. I agree with it. I think some fans tend to drift toward pessimism and others drift toward optimism so that will be the way they see the team and the decisions they make. In my opinion, I think the current FO has made a lot of good moves to get us to be more athletic (which matches the style of play in the NBA) and out of financial trouble. My one critique would be that we have focused a little too much on defense and need some offensive firepower. I think we held on just a little too long for Fournier and Vuc but Vuc was in the middle of an All-Star run so it was hard to convince yourself to cut ties.

Does anyone have thoughts on Terry Stotts? Is he able to bring us out of the depths or would we just maintain where we are?

Yeah, that article I mentioned earlier had this ranking (I removed Kidd and Udoka) 1) Atkinson (Clippers) 2) Ham (Bucks) 3) Hammon (Spurs) 4) Lee (Bucks) 5) Unseld Jr. (Nuggets) 6) Green (Suns) 7) Brooks 8) Billups

Yeah, I agree. Plus he has some Pacer history, so that should make the fanbase happy. I just don't know where the Magic go after this. I want to avoid Jason Kidd at all costs. I think Becky Hamm is the "cool pick" for the cultural moment which makes me hesitant about throwing a first-time head-coaching who is breaking into a male-dominated role, into a rebuilding effort. This article gave some interesting insight into some of the coaching candidates: https://orlandomagicdaily.com/2021/06/20/orlando-magic-coaching-search-power-rankings-more-competition-creates-focus/

Ime Udoka to the Celtics Rick Carlisle to the Pacers Those were probably #1 + #2 for me on my wish list.

If I'm Orlando, I'm trying to snag Carlisle with a massive check. I think he's the best coach currently on the market. Now if the Bucks lose and fire Bud...then I might go with him cause he's been awesome in Atlanta and Mil

Hey, I just saw a recent Instagram post by ESPN that had a mock draft. it showed us having the #4 and #8 pick. Is that right? Do we have 2 top 10 picks this year? One of them of traded to another team?

Looking at our current players and knowing what the front office likes (length and versatility)...who makes sense? There will always be the argument of "best available..." but I'm just thinking best fit. Anthony (6'2) Randle (6'2) Fultz (6'3) Mane (6'3) Hampton (6'4) Harris (6'4) MCW (6'5) Bacon (6'6) Ennis (6'6) Okeke (6'6) Ross (6'6) Porter (6'8) Birch (6'9) WCJ (6'10) Isaac (6'11) Bamba (7'0) We have a lot of youth (Fultz/Anthony/Hampton) that are under 6'5... so I think 6'6 and up will be the aim. Here's my top 5: Cade Cunningham (don't think he'll reach us) Jalen Green Scottie Barnes Jonathan Kuminga Jalen Suggs Cade Cunningham (6'8) -- unless we start majorly tanking and Minnesota wins...we will probably not land him. Especially if we are anywhere outside top 2. Minny could pass on him because I feel like he has a similar game to Anthony Edwards even though they play different positions but they're looking for anyone to pair alongside Towns/DJ. Jalen Suggs (6'4) -- I don't think we go here unless the FO is just in love with him. If they do, I expect we will see a trade of one of the younger guys. You don't want to have Fultz/Anthony/Hampton/Harris/Suggs/MCW -- that's a similar logjam to what we had at forward before all these trades. Scottie Barnes (6'5) -- could be an option but seems similar to Isaac...elite potential at everything but scoring. Not sure they want another one like that unless Okeke takes off as a star. Jalen Green (6'6) -- has already been in the G-League, so could be more pro-ready than some of the others since he's been around NBA level players. According to reports, looks good as a scorer, which is what we need at the 2 since we traded Evan. Jonathan Kuminga (6'7) -- don't know much about him but most of the reports say he's the one flying under the radar. If Okeke slides into the SG spot, Kuminga could be that SF alongside Isaac at 4 and Birch/Bamba/WCJ at 5. That gives a lot of quickness and length.

Yeah, I think between Fultz/Cole/Hampton... one of them will be the PG that we commit to. I find it hard to believe that none of them are going to at least be effective at running an offense.

I know we aren't supposed to be winning games right now, but.... As the eternal optimist, is anyone else feeling the excitement of Okeke? If we get healthy, we already have a nice young nucleus of guards/forwards. I weirdly like the rotation of Birch/WCJ/Bamba because there doesn't seem to be the dramatic dip in defense/rebounding like there was with Vuc. If those guys are just asked for rebounds, blocks, and defense...then if one of them gets hot (like WCJ was the other night) and has a 20 pt game, then that's just a plus. Fultz/Anthony/Hampton/Okeke/Isaac --> that's a fun rotation if everyone is healthy. Then mix in Harris/Ross/Bacon/Porter and the rest of the bigs...even before you get the draft picks. I'm not saying we soar to #1 in the East...but at least you have some excitement to build around (similar to what Memphis and Charlotte are doing)

Just to summarize: Leaving Orlando: Aaron Gordon Gary Clark Evan Fournier Nikola Vucevic Al Farouq-Aminu Joining Orlando: Otto Porter Jr. Wendell Carter Jr. Gary Harris R.J. Hampton Three 1st Round Picks Two 2nd Round Picks Ultimately, that isn't an awful haul. Does it include players that will ultimately transform our franchise in 2 years? Probably not. But in 3-5 years when some of these guys have matured a bit in their games, I think they could be valuable pieces. Otto Porter is enjoying the final year of his massive contract. He will probably be gone after this year but if he resigns, then he will take significantly less than he currently makes. Gary Harris is under contract through next season, so we could potentially see what a lineup with Fultz, Harris, Okeke, Isaac, and Birch/Bamba/Carter (whoever we decide is our center) could look like. WCJ is also under contract till 2022 and since it is a rookie deal, he has to prove his worth to earn his next contract. I'm hoping a new time sets a fire under him to be the player people think he could be. I'll be interested to see what the Magic do with Anthony, Hampton, and Fultz. Is that our guard core moving forward? Or does one of them fall out of rotation and eventually get moved? Hard to imagine since Anthony and Hampton are so green and Fultz seems to be revitalized in Orlando. However, time to accept the rebuild now that we are officially out of the Henny years. We can see if our front office can turn us into the Bucks or Raptors.

Okay, so seeing EF and AG traded wasn't really shocking since rumors around them strong in the last few weeks. I was surprised by Vuc and equally surprised that we didn't pull a trigger on Ross or Birch. The talent we got back is obviously not equal to the talent that left, but the priority seemed to be rewarding our vets to compete on playoff teams (yes, I think Chicago makes the playoffs) and clearing cap space/acquiring picks. I agree that Fultz/Isaac are the future of this team...IF (massive if) they can stay healthy. That is concerning. However, Hampton/Anthony/Fultz could be an exciting trio of guards to watch develop over the years. We definitely got a lot younger and more athletic with these moves. I'm hopeful...but also the eternal optimist.