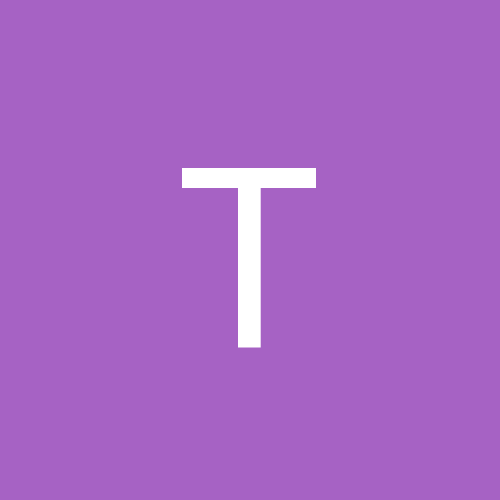 Content Count

733

Joined

Last visited

Days Won

3
Everything posted by TrueBlueDrew
Man... you guys weren't kidding about that Celtics away crowd. That's insane. Embarrassing for Orlando natives.

yeah...I know they said a 10 minute cap on him tonight...but maybe 15-20 wouldn't be bad :) he looks good so far.

I also think we can get a lot better for TRoss from other contenders or maybe apart of a 3 or more team trade. He's seems to be a valuable commodity for playoff hopefuls who need that extra scoring boost. Maybe LA (either of them) or Dallas or someone else. My hope is that there will be some combination of Ross/Hampton/Chuma/Bamba/Harris for either another player that fits our timeline a little better or gets us someone who could turn into a star next to Paolo and Franz. I know Jordan Poole hasn't had a great year but that's a name that jumps into my head. Or someone else to backup WCJ.

If the Magic do move on from Mo Bamba in search of a genuine big to help out WCJ...who do you think is the best realistic option? Warriors - Wiseman? Spurs - Poeltl? Kings - Holmes? Another name? What about another scorer/facilitator? If Fultz/Harris/Franz/Banchero/WCJ remain our starting lineup...unless Isaac returns healthy and as good as we remember, then you could have Fultz/Franz/Isaac/Paolo/WCJ (which is just exciting in my opinion) Cavs - Okoro? seems lost since Mitchell arrived. Spurs - Johnson? They're probably building around him but I think he would be a good get as a 3/4 option on this team. Plus with Fultz at point, he could slash, which is what he has always been good at. Knicks - Rose? I realize we probably don't need DRose...but if we parted ways with Harris and Anthony for Rose and a pick...I think he could be another vet voice if we also traded Ross.

Definitely wild haha but I agree with others on the forum who have said they don't want Lavine. I think he's a talented scorer but he doesn't seem to be a great leader in the locker room. Has always come across as super selfish to me.

I'm not saying we should do this...but this trade is WILD and would land us with Zach Lavine haha https://fanspo.com/nba/s/general/trades/ecN-06rdXjZcd0/-the-bulls-reset-plan-

Ehhh.... defense in a pro-am is going to be a little bit different than against the NBA pros lol Jimmer Fredette also threw up scary numbers at one time.

Magic get: DM Jazz get: Isaac, Suggs, Hampton, Cannady, 2023 1st, 2025 1st, 2027 1st What would you say?

Yup. Your number 1 draft pick has a limp. He looked better than the #3 draft pick in almost every way. Even though it was ugly, he helped the team to a gutsy win in OT. Might as well give him some rest and gear up for the season. I could care less about summer league. Winning a SL championship means nothing. It's not even helpful for the organization because it's not your starting lineup on night 1 of the regular season. Of course, everyone wants to see the #1 v #2 but I'm not worried about it. Let's just get the W when we play them in a few months. Let the starters continue to build rapport off-court and start working out together, come into camp with good chemistry and build toward that future. We have a lot of things to be excited about! Don't sweat the small stuff.

See I think its the opposite. I want a strong distributor with Paolo, Franz, and WCJ. For me, I think this (assuming we make no other moves) is the best starting group Fultz / Anthony / Cannaday Suggs / Harris / Hampton F. Wagner / Ross / Okeke Paolo / Isaac / Bol WCJ / Bamba / M. Wagner

Fultz / Suggs / Anthony / Hampton / Harris / Cannady / Ross Gonna have to make some room here. Who would you prefer (assuming we won't make some out of no-where trade for Mitchell) be your starting PG / SG? Who is the bench PG / SG?

I would love Bridges but I'm not sure what we would need to give up. Gotta make way at the guard spot somehow unless Hampton is willing to be 3rd string.

Isaac/Hampton and lots of picks for Mitchell.

But isn't that the point? We have the youth. We need the vet presence. Isaac's value is higher to us, so lump him in to a blockbuster trade to get more out of his trade value that he might get if he was in a package with Ross and just one other team.

The jpg won't upload but this trade worked in the trade machine lol Magic Recieve: Seth Curry and Joe Harris Nets Recieve: Russ Westbrook, Harrison Barnes, Jeremy Lamb, Jonathan Isaac, and Horton-Tucker (3 first-round picks, 3 second-round picks... including our 2024 1st) Lakers Recieve: Kyrie Irving and Terrance Ross Kings Recieve: Kevin Durant Thoughts?

I agree with this. I think chemistry is also huge. Our team has been fun to watch because Franz, Cole, and Suggs have brought some youthful energy and swag like we had in the early days of Dipo, AG, and Harris. I'm hoping that having the same team and adding Paolo will just boost morale and chemistry even more. Then healthy play combined with positive energy, chemistry, and youth will translate to the floor too. I believe our FO and Coaching staff are doing a great job. We will be a free agent destination soon. I'm still expecting some kind of package to loosen up the guards a little. Maybe Ross/JI/Hampton for another vet and pick?

Ehh... "untapped potential" is always a GM's favorite phrase haha but that also means players need to unlock that. We said the same thing about Hezonja. He was supposed to be Luka lol

I agree. It's weird though. In the past we've done poor with player development (Dipo, Harris, etc). However we are seemingly doing well with Fultz. I'm hoping that we continue to take those steps. However I do feel like we need to clear up the guard spots. Not sure how that'll clear up.

I got the Warriors i guess that's a good thing haha

Yeah and I just don't know who would add him. What if he's traded back to Oklahoma City haha

I've always been a fan of Joe Harris but I think he'd just take minutes away from Paolo and Fran Maybe Patty Mills if we clear up our log jam at guard?

Durant asking for a trade probably means Kyrie will be traded at some point. And Beal is going to be a free agent. Also read that the Heat are not likely to bring back Oladipo. This is going to be a wild offseason

I agree with all of this. Although, I don't know if I want to resign Harris. I think he's not the player he once was in Denver. I would like to see us aim high for a guy like Miles Bridges or maybe even get another solid vet like TJ Warren or Patty Mills (if we shrink our current guard issue haha). What about letting Bamba and Lopez walk and bring back Dwight Howard for maybe one final year and let him retire on a high note?

Everyone continues to harp on the management because they don't do what is expected or flashy but I really believe the management makes smart decisions, unlike previous leadership (clear up the whiteboard Henny!) ... I do think we need to figure out something with our guards because Cole, Suggs, Fultz, and RJ is too much need for one basketball. I don't want us to get rid of Ross either because I love his vet voice in that locker room but I think he'll probably be packaged to a contender. I'm an eternal optimist so while I personally wanted Smith on this team, I think Banchero has the best overall offensive game which is something we need. He isn't great on defense...but we've been focusing on defense in the draft for so long, it's good to draft offense heavy and let the rest of the team help out. Here is what our roster looks like as of now: PG - Anthony/ Fultz / Hampton / Cannady SG - Suggs / Ross SF - Wagner / Okeke / Houstan PF - Banchero / Isaac C - WCJ / Wagner / Bol Bol Free Agents: Gary Harris, Mo Bamba, Robin Lopez Two Way: Brazadeikis, Schofield I personally want to see the Magic make a few moves to perhaps offload Fultz, Ross, and Isaac. The one player I would love to see the Magic make an offer on would be Miles Bridges because I think his development fits our core, his athleticism provides something we need, and he's a high-energy guy who would fit in well with the rebuild.

I like what Detroit did and I think Houston had two good picks in the first round but they also made a really stupid move IMO by getting rid of Christian Wood. I think Houston will still be on the struggle bus this year. OKC has the benefit of having 100 million draft picks in the next 3 years. But trading 3 of them away for #12 really confuses me. I'm also SUPER low on Chet. I know that is the best fit for them but something in me is saying bust with him. I literally was hoping the Magic would take anyone but him. I think Memphis also had the benefit of multiple picks. While I like what they did, I don't believe they have room for all of those guys, so some of them are going to be bundled up into something or the second-rounders will be cut. However, the difficulty is that this team is already pretty good, so that talent will likely be riding the bench for a minute. So, don't mistake heavy activity for wisdom. While some of those teams had good draft nights, I don't think OKC made the most brilliant moves, they just flexed all the picks they had. Houston had 2 good picks but still a shaky foundation. Memphis is meh just because how much will those picks shake up a team that is poised to run at the WCF. Detroit made good moves. It'll be interesting to see how they continue to rebuild.