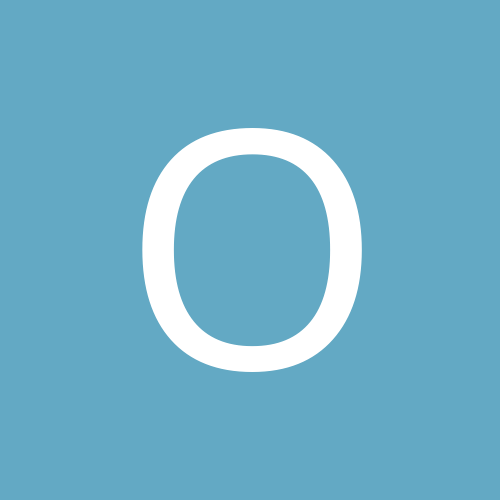 Content Count

750

Joined

Last visited

Days Won

20
Everything posted by OnlyFranz
Franz looked great today after coming back from an ankle injury. He looks like he's going to make another leap this year which bodes well for this organization.

Paolo was playing very timid he wasn't being aggressive on offense and often looked lost and out of position. Team USA played sloppy in the first half which is why they lost.

For sure I love his shooting mechanics and think he will be fine when it's all said and done. However I think he should have worked on that this off-season because that's one of the easier things to fix and it would up his ppg.

Agreed I also think he holds the ball for too long before he shoots it. I prefer a more fluid motion when shooting free throws.

Paolo's free throw shooting looking shaky again. He really needs to work on that considering he gets to the line so often.

Oh wow I didn't know the German players had to commit for 6 years that's a little wild. I agree though I'd rather him work on his game and let his body rest. Apparently last year he was playing with a torn ligament in his shooting hand which is why he kind of got off to a slow start.

Steph Curry had the same issues his first few years in the league and he was able to overcome it. I think he used a combination of special ankle braces and changed his workout routine to focus on strengthening his legs. Either way Franz should be fine to start the season but he should really consider not playing anymore games for Germany this offseason.

I tuned in for the 2nd half. Anthony Edwards is special! Paolo missing all those free throws is a bit concerning as he struggled a bit last year with that as well. I was hoping that was one area he improved on for this next season. Franz handle looks tighter and he looks very comfortable handling the ball and finishing those tough baskets at the rim. Mo was his usual energetic self contributing like he always does.

Welcome back! Looking forward to discussing Magic basketball with you!

We just picked up Ingles my bad for overlooking him but my original point still stands. Admiral Schofield does nothing for us by making him one of our 2 way players if what he's here for is to be a good locker room guy. That's what vets are for not our 2 way contracts.

The so called "vets" you say we currently have on this team have never even been to the playoffs. What kind of lessons are they teaching if they don't have any experience themselves? We will have to agree to disagree because I'm not satisfied with the lack of asset management Weltman continues to display. This is the same crap we had to deal with when we were evaluating the Vuch and and Fournier teams. The sit back and do nothing routine is getting old. However on a better note I am excited about the upcoming season I think we will definitely make the play in if not out right make the playoffs.

I hear you and agree with you they are all valid points. However I feel like that role should go to a vet who's actually done something in the league versus a guy who can hardly crack an NBA rotation. Those are the types of guys I want in our locker room that can show our young players how to play the correct way and win in this league. I guess I just don't view using that spot on Admiral is the right way to manage our assets if that's why we are keeping him here. If anything we should be bringing in a proven vet to mentor our young guys and who wouldn't mind being on the end of your bench not playing most nights vs a guy who at the end of the day won't help you win a championship much less many games for that matter.

Admiral has no upside whatsoever he's a fringe G league player at this point at 24 years old. We could do much better using the roster spot on a younger player who has upside. The only thing we should be relying on our 2 way contracts for is to develop a couple of players who can grow organically and already know the teams system/schemes in case we get hit with injuries.

So underwhelming and waste of a 2 way contract.

No way that's happening with the way that team is currently constructed. I'd bet the Magic are in a much better position than the Wizards for the foreseeable future. Kuzma and Poole aren't going to do them any favors in the win column and Washington will most likely be the worst team in the league next year and beyond unless they make some serious upgrades with the cap space they have.

When has this management ever shown they know how to use their second round picks properly? I wouldn't hold my breath waiting for something like that to happen. I've been around long enough to know we'd rather be patient than be proactive. Just look at the sh*t show that was our SL team. We can't even develop guys properly in G league. When Admiral Schofield is one of your 2 ways guys that's all you need to know.

Washington is going to be one of the worst teams in the league for the next few years and Phoenix is going to implode sooner rather than later. Would I have preferred a different year sure but we will still get a better pick swapping with Phoenix than keeping our own.

We never use our second round picks we either trade them for future seconds or cash considerations. Swapping future firsts with Phoenix who's gonna be terrible way before that time is a pretty smart move if you ask me.

Oh I know I've been wanting a shooter on this team for years, unfortunately management doesn't think we need one. Hopefully Howard will be the shooter we've been needing. However AB does some good things on the defensive end. He has good vision with his passing getting guys open looks but definitely needs to work on limiting those TO's. Is he another shooting project, most definitely but hopefully down the line he can improve to the point where guys can't sag off of him from 3 and will compliment the rest of his game.

People always overreacting to meaningless summer league games. If summer league is an indicator of how a guys career is going to turn out then Franz is a bust. AB and Jett are playing with guys who probably won't even make a G league roster. I'm not worried about them once they start playing with actual NBA talent they will be fine.

Name: Jaime Current Location: Chattanooga, TN Industry You Work In: Sales Agent/Urban farming The Origin of Your User Name: My current displeasure with this front office, although I do give them credit for the Paolo and Franz picks. How You Became a Fan: I moved to Orlando in 1991 from NY and fell in love with the Magic a little while after. Favorite All-Time Magic Player: Anfernee "Penny" Hardaway Favorite Magic Memory: Watching Tmac and rookie Lebron go at it on Christmas Day in 2003 with the game going into OT, Magic pulled it out with the win too! Most Visceral Magic Memory: Courtney Lee's Missed Layup in Game 1 of 2009 NBA Finals Worst Personal Magic Take: Convincing myself Elfrid Payton would turn the corner and be the answer to our PG woes. Other Interesting Facts: - I Have 1 kid he's 11 and I'm only 35 so at this stage we get to bond over sports- I'm also happy to say he's a big Magic fan!

Agreed, when given consistent minutes on the court Goga is a contributor on both ends of the floor. He did the same thing in Indiana whenever Turner got injured or one of Isaiah Jackson/Jalen Smith. He is gritty and isn't afraid to bang down low. He also seems to get along with the rest of the team.

Malik Monk with another impressive game last night. He's looking very confident out there against the defending champs playing well on both sides of the ball. He's the type of player the Magic should be looking to add to this young core next year unless the Magic decide to cash in their chips and trade for an Allstar.

I hear you but we need guys who can play off ball and shoot the 3 with at least league average efficiency. I guess the point I was trying to make was if we keep Fultz, Cole, and Suggs as our primary ball handlers we will need guys who can play off the ball but still be effective. I'd rather have a Monk type of player than a Poole if we are keeping the same group.