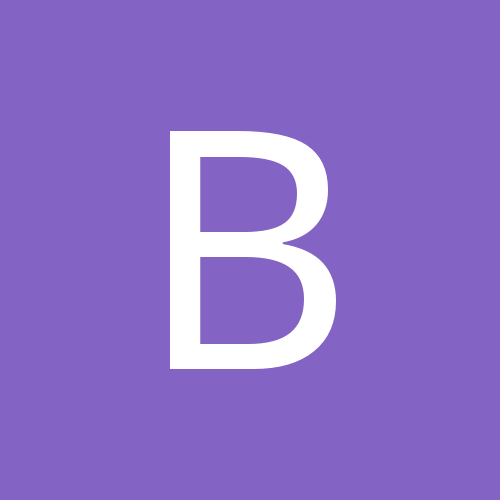 Content Count

56

Joined

Last visited

Days Won

1
Community Reputation
10
Good
I do not think it is one or the other though. We could sign Thomas and still trade for Ball or Fultz if they become available this summer or this season. If anything Thomas could become a valuable trade chip during the season if he shows something and is signed to a reasonable, short contract.

With Evans getting $12 million and Exum getting $11 million per year I wonder where Smart and Thomas will fall.

Does anyone have more than the MLE left?

Exum back to Jazz for three years, $33 million.

So, here is a list of free agents that are still available that should command more than the minimum but may have to settle for the MLE or a portion of the MLE. Of course, most of these are restricted and it is likely that their existing team matches any reasonable offer. Of these who do you think we should, if any, tender an offer to and for how much? Clint Capela (Rockets may get a discount here with most the money gone. I am surprised the Lakers did not go after him.) Tyreke Evans Luc Mbah a Moute Wayne Ellington Brook Lopez (Um, no) Marcus Smart Zach Lavine Dante Exum Jabari Parker Nemanja Bjelica Jusuf Nurkic Montrezl Harrell Rodney Hood Isaiah Thomas Kyle Anderson I would be intrigued with Thomas, Exum, Bjelica, or perhaps Ellington.

I really hope Steve Clifford does well. His dad was my Driver's Education teacher when I was in high school. It was great. His dad talked basketball the entire time. Steve's brother, Dan, still holds my high school's all time scoring record.

If I recall correctly the Spurs were supposedly interested in Isaac last year during the draft. What would folks say if the Spurs called and said, "You can have Lonzo Ball but we want Isaac in return." I think I would say no thanks even though last year at this time I would have jumped all over it.

Except in that scenario he will be a restricted free agent so OKC could match any offer and likely would.

Henny should go on vacation for a week with no forwarding number. When he comes back this New Jersey thing is in the past. Could you imagine Feegan and Billy King's faces when their calls keep getting forwarded to voice mail. It is nice to dream.

Pacers are going to match Hibbert's offer sheet meaning Portland has money again. Portland, please sign Brook Lopez to an offer sheet making all of this go away.

The whole trade and perception that it has to be rushed has to be fabricated by Howard, HWNSNBU, and their people. We have no reason to rush. If Lopez goes out and signs an offer sheet from another team then the deal is dead. New Jersey could match or let him walk. If they match the cannot trade him until December 15th. If they let him walk they don't have enough salary dollars to trade to match Dwight. Lopez is not going to wait forever. Someone will show interest. It is too bad Houston offered Asik that deal. If they waited they could have made an offer to Lopez and sabotaged this whole thing. In fact if the Nets did lose the ability to trade for Howard then other teams may up their offers as there is no way the Nets can sign Howard outright next summer making Howard's threat of only wanting one team laughable.

I think this Houston trade could mean good things for us. Houston still has young players to trade in Parsons, Lamb, White, Jones, Morris, etc. They now have a lottery pick that they can trade to us. By moving Lowery for a draft pick they have increased ability to take on bad contracts along with Howard. I wonder if they will make another push including this pick and offering to take on more dead weight.

Only via sign and trade with players that were previously on their team. They couldn't offer him a max contract on the free agent market. That is why they are pushing so hard because eventually they will need to re-sign those guys for themselves or another team is going to move in and sign them making it nearly impossible for the Nets to acquire Howard in the future without including one of their current core guys like Wallace or Johnson, which Hennigan would never do. They are going to pay luxury tax but it is still possible for them to acquire Howard.

Isn't this whole thing completely contingent on Lopez AND Humphries agreeing to the deal? I'm thinking both could get longer deals for more money if they hold out. Why would either agree to 3 year contracts where only the first year is guaranteed. Look at what Hibbert and Asik were able to get. Lopez and Humphries have to be salivating after seeing those deals. I just can't see them playing along and I can't see Hennigan signing them for anything but those type of deals.

I agree with you if we were only planning to use the draft to pick players. But, historically, the draft has been a great place to make veteran trades. Our team needs major changes to convince Howard to re-sign. It would be a shame to miss an opportunity to change the roster for the better because a general manager was not in place. There appears to be a lot of chatter regarding some veterans with substantial talent that could be changing addresses. Draft picks can help with theses types of deals. What happens if a team takes a player we were high on. Will anyone have the authority to try to trade for that player or purchase additional picks. I really hope someone is in place before next week.