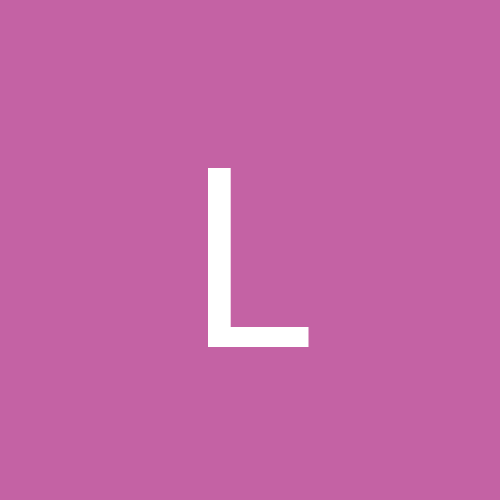 Content Count

2,124

Joined

Last visited

Days Won

17
Everything posted by LaVar
reaction cant be taught. It can be improved with better understanding of the game and plays, but you either have good reaction time or you dont.

Game:42: Griz: fultz played good def on Ja Morant and he got his first win as a starter. He did not have a good offensive game but he had two nice steals and two nice blocks. He has not capitalized on his isso plays. We have posted him 3 times now, on the block, and we have gotten zero return. Coach needs to go to more fultz in the middle of the lane so he can do the turn around he likes. I like when fultz pens his man low to post. I dont like him on the block. He has scored most times, when he catches it in the paint.

yes. russell can play well off the ball.

I personally see him as a SF, but not a sg. We need to see where he is vs nba player first.

the only thing I think isaac really needs and the team needs to do with isaac is attack switches. There are too many times that he has 5 inches on a defender and we dont go to him. He flashes in the lane and evan and vuch just ignore him. We got to attack mismatches with our team. He also needs to get a nice hook shot for a post move. It would be nice for him with small players on his back. As of now, he normally faces and just tries to shot over them. He needs more moves in the post.

I think we keep all our players. Management seems to take the slow approach. They dont make rash or rushed decisions. I also think the team's record will turn around and because of that It will cause management not to feel the pressure to change. Can wait until ross comes back healthly. He is important to the team and will be a factor in the future wins.

I understand your point. I also like aaron and Isaac together. Again, i was more so giving ideas.

McCollum is a phenomenal scorer. 48%, 38%, and 83% is not bad on volume shooting. He would be the best scorer we would of had in a long time. I like him a lot. He does not fit our size and length plan and that is really the only issue. I dont think evan is a better player than McCollum, so I guess we will have to agree to disagree. I do like evan's size and ablity to play both SG and SF. McCollum size reminders me of why we choose Evan over Victor. I think some would like to have Victor back, but that is another story. McCollum can also play PG. I am more so giving different ideas.

Another trade I would do at the dead line is McCollum and Hood for Fournier and Gordon (Maybe a pick). That would give us Vuch, Isaac, Hood, McCollum, Fultz Moe, Chief, Ross, MCW/DJ Portland would have whiteside, collins, Gordon, Fournier, Lillard

I think that is what cliff wanted to give up. I think it was the coverage call. Personally, I would have blitz or trapped, but I think that is sometimes by design. The truth is, our defense is not the issue. It is the 30th offense in the league. Our defense has been good and vuch has not been the issue there. He closes out our defensive possessions with this rebounds in and out of space. He is long and can get in passing lanes. He is fine on defense. We need to fix the offense by yesterday. (Dont get me wrong. Our shooting as a team is the reason we have lost a lot of games. That is not on the coach. I blame the players in not hitting open shots. Though, I do think our pgs can get us easier shots.)

I like the ball going through vuc, but sometimes it is not a good option in the post because of the matchups. Marc gasal is an example of a bad match up for vuch. In that type of match up we need pick and roll or pick and pop with a play maker like fultz or MCW. We are not using our PGs good enough. They can create offense for everyone. I hate when Cliff talks about Fultz because he tells us how great he is in the lane and with the ball. I dont want to hear words, show us by calling his number 20 times a game to make plays. Increase fultz usage rate and let see what happens. Tell the kid to attack the rim down hill. I dont want his usage to be bring the ball up, pass to someone, and sit in the corner. Give me some kemba walker plays on multiple positions. I know you have the plays cliff. Dont play with me.

i have been consistent about liking Vuc. I like him as a piece for us. I like what he does and dont think his defense is as bad as advertised. I wanted to resign him and happy we did. I think we need to build on Vuc, Isaac, Gordon, Fultz, and ross. Outside of horrific shooting, I do think some of the issue has been coaching. In the half court, I think the coach could use fultz better. I think we have not continued to go to the hot hand on offense. example, gordon having like 19pt vs dallas in first half and we barely go to him in the second half. That is on the coach and play calls made. We should have had continued to attack with gordon. We need to continue to find our gamely miss matches and feed the hot hand. I think Doncic does not go off in the second half if we dont allow him to rest by not attacking with gordon. It just common since. Feed the person who has been scoring and has the best match up. We fail at that so we fail to score and we fail to win.

it matter your thoughts on Mo. I guess because I dont see DJ returning. I also think Fournier may opt out. Moe is they only risk we take, but he is not ready to start this year or next year.

you mean tax or Hayward walking?

My boston trade would be Founier / DJ / Bamba for Hayward / Edwards http://www.espn.com/nba/tradeMachine?tradeId=y6x2g5k4 Vuc / Isaac / Gordon / Hayward / Fultz Kim / Chief / Ross / MCW Edwards is also another good young PG and he can shoot. Reminds me of a younger DJ.

that would be a good trade for boston but I think turner and warren would be way too much. I think the pacers look at turner as a big big piece for them.

it is a joke. the refs are just trying to save face. It is getting to the point that New York will need to look at challenges because the court refs can not make unbiased decisions. You made a bad call. Do not make it worse buy doubling down on another bad decision. It comes down to pride sometimes. These refs need to be humbled.

Yes, fultz does well finishing at the basket and making good plays in the lane. We just need to run more plays for him to do it.

ross and evan have those things, they just need to get back in rhythm

I agree. We also need ross healthly because he was a big factor for us last year.

still early. We looked good last night. We just need to hit more shots and to mesh with fultz.

plus on charge was a bad call.

I think it is more on coaching. The coach does not seem to tell the team to ride plays until they are stopped. It is my main issue with fultz. If you are calling fultz our best playmarker and perpetrator why are you giving Fournier (the black hole ) the ball. Why is fultz crossing half court, passing, and sitting in the corner? The coach needs to make sure we are feeding the hot hand and giving the players with the best playmaking ability the ball. Our best player makers have been vuc, fultz, gordan, and MCW. I am still waiting on ross to show up and Evan to pass more.