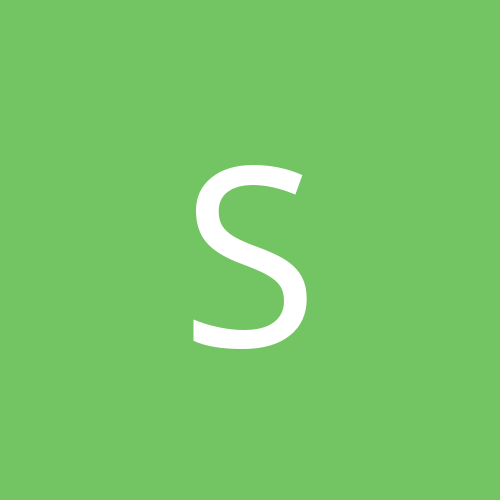 Content count

436

Joined

Last visited

Days Won

3
Community Reputation
72
Excellent
Profile Information
Gender
Location

Orlando, FL - Magic Title Town
Thanks. Just logged on to ESPN WATCH website and the game is live on ESPN 3. Logged on with my Spectrum cable username and password and good to go! Thanks again for the info!

NBA TV's website says no live stream of the game. Anyone have any links to watch the game?

NBA TV's website says no live stream of the game. Anyone have any links to watch the game?

At work so can;t watch NBA TV on a television. Does anyone have a link to watch the game online?

Amazing how things can turn around when you have competent management making roster decisions. Whether or not Weltman and Hammond ultimately do a great job, at least they appear to be trying to build a roster with a game plan of similar skill sets; i.e., lengthy athletes who can play multiple positions. Outside shooting is an obvious question mark right now, but IT could really help in that regard and take pressure off Fournier and Ross and theoretically get everyone more open shots. The days of playing 4-on-5 on offense, with Payton left alone because he couldn't shoot, might actually be over. Hallelujah!

I'd be surprised if DJ is the starter by the start of the season. It would seem the starter will be either IT, or another starting caliber PG that would be acquired in a trade (Ball?), someone in a trade for Vuc?

DJ Augustin? He's training for the season in the Stuff Kid Zone on the Promenade level of the Amway Center.

With where our PG situation is, and the need for back court scoring (actually scoring PERIOD), signing Isiah Thomas for a short term, low money deal could be a great move for this season. IT would obviously not be the long-term solution for PG, but he could potentially be a helluva nice bridge to whoever will become the long term PG solution. Also, considering the lack of other good PG options out there, (assuming trading Vuch doesn't bring back a good PG in return), I like this idea a lot. IT could bring some excitement to this team.

So, I guess the idea there is that we really don't have a SF and PF, per se, but just 2 very athletic forwards who can guard multiple positions? Hopefully, one or both of them can become consistent scorers.

I agree but then how do Gordon and Isaac and Bamba all start? One of them becomes the SF. I saw a Bleacher Report article this week that suggested the Magic might think of allowing AG to sign a monster contract elsewhere and then the Magic would sign Jabari Parker as a free agent. Parker is an injury risk for sure. But, the idea of Parker becoming our SF and a primary scorer makes some sense. A frontline of Bamba, Isaac, and Parker has some intrigue.

Love the idea of Kemba and Batum. If the trade were for Vuc and Fournier, who are the shooting guards on the roster? I would see the core depth chart as: PG Kemba, Augustin SG Ross?, Iwundu? SF Batum, Simmons PF Gordon, Isaac C Bamba, Biyombo, Birch

He doesn't look winded. I'm guessing the coaching staff may want to pace him early on. I know he deals with asthma but that doesn't look like a problem. I understand James Harden has asthma also. I'd be shocked if veteran FO guys like Hammond and Weltman would not have done their due diligence on the asthma issue before drafting Isaac.

Agreed. Iwundu plays hard and has some offensive skills too. He might be a 2nd round gem.

He looks more comfortable today. Pleasantly surprised how "under control" he plays. Nice stroke on the jumper as well. There's a lot to like and you can see why the consensus was that he has a lot of upside. He has to develop and get stronger. Zimmerman is still soft as Charmin.