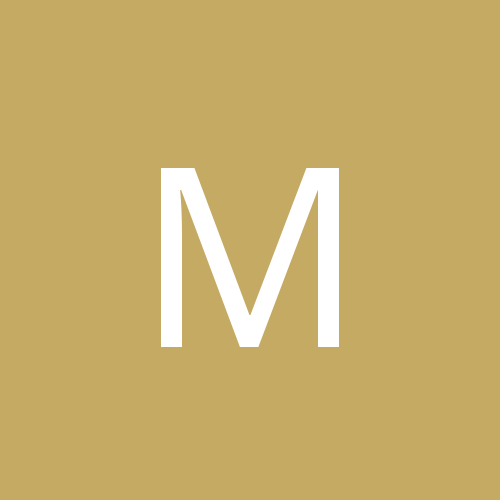 Content count

4,771

Joined

Last visited

Days Won

37
Community Reputation
542
Excellent
About Miller4Prez66
Rank

Senior Member


Birthday

07/03/1991
I'm skeptical of Gordon's breakout. I'm just not sure his jumper is good enough to consistently put up All Star like numbers. I hope he proves me wrong because this franchise could use something to be excited about.

They aren't in that line up, but since you brought up Speights I'd honestly prefer he play the 5 in that lineup over Biyombo.

Regardless of who is the best shooter, the point remains that we lack spacing with that particular lineup.

That lineup looks damn good defensively, but again the problem is NO FLOOR SPACING. Simmons can shoot, but he shot 29% from 3 last year and is a career 32% shooter there, and he's probably the best 3 point shooter on that lineup. If Biyombo's bum behind is going to be on the floor then we need to have shooters out there too or the offense will sink.

Regardless of an alleged punch, Biyombo is just a highly paid backup center and I really wish we could just get rid of him somehow.

I wish we could just cut Bismack Biyombo and eat all that salary like Gilbert Arenas.

I can't remember the last time we had a backup PG that didn't suck. Jason Williams?

'Tis the time for puff pieces.

Vooch's welcome has long been worn out, IMO. He's not a bad player or guy but I think it's been time to move on for both sides.

I feel like the track changes every few hours.

It isn't as simple as we won 29 games last year, so by getting better we have to have more wins or if we win less games we got worse. Everyone else in the league gets better/worse too and there are so many factors. If I'm being honest, I don't like how this roster fits at all. Still a lack of shooting and playmaking, still a weird logjam inside (no doubt it's better with no Ibaka, but still). The bench looks better on paper, but our problem is that the entire team is honestly just filled with bench players. My number prediction was at 28, but as I said the way I look at this team is a swing from the 25-35 win mark is totally possible based on different factors. I don't think we're bad enough to do worse barring injury, but I don't think we have the talent to do better either.

It sounds like Orlando will begin to see the worst of Irma around 2 am Monday morning and it will be a category 2 storm at that point. I'm going to be riding it out here, hope everyone stays safe.

Well, you're going to keep hearing about all his flaws because the team is trying to hype him up as the PG of the future despite his limited upside. I for one, don't care about the triple doubles, I've said this many times before but in today's NBA they are a common occurrence and it isn't like he's putting up some epic historic triple doubles, usually he barely manages them at a 14/10/10 line or something. It's not like he averaged a triple double either. As I've said, he's not a bad player the problem is he's decent at everything but exceptional at nothing. He's a backup. We'll never build a legit playoff team with him as the point, forget about championship contender. As for the rest of the team not shooting, I don't see your point. I don't think anyone here thinks we have a team of shooters. But that's again why Payton is part of the problem and not the solution. Hopefully he isn't signed to a long term deal because locking ourselves into this epitome of mediocrity for years to come is not ideal. He's best suited to be a backup on a good team where he can shine with his skillset, not trying to have him carry an NBA team which clearly he is incapable of.

Payton is decent at most things but not exceptional or above average at anything. He's the ideal backup PG and my #1 complaint about the new FO is that they are continuing this worthless experiment. I don't hate the dude or nothing, but I'm tired of him being our starting PG. He doesn't cut it.

I'm going to say 28-54, but I expect anywhere from 25-35 wins and another wasted year.