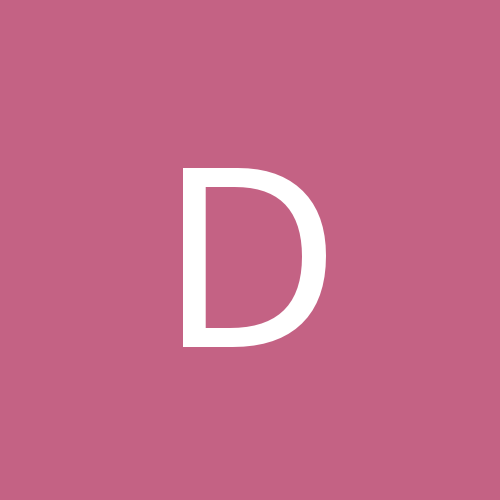 Content Count

1,710

Joined

Last visited
Community Reputation
5
Neutral
Paolo has something special. I think we just drafted the next LeBron, folks. I'm not just saying that in a homer way. I truly believe this kid has the potential to be an all-time great.

Agree on most of these points. It's still early to say but I think Paolo could be our Batman. He along withFranz, Fultz and WCJ are the core for now. Of these four, two need to step into the Batman/Robin roll and I'm confident the other two will still fit in. Cole and Suggs are kind of in a weird spot in that they both need to find ways to contribute without dominating the ball. JI is a complete mystery to me at this point. I simultaneously feel he's our best player and will never see the court again.

What's nuts about seeing if a player likes the city? I'll repeat, I like Banchero a lot as a player, I think he's a great pick. I just don't understand how you don't take the time to meet him in person. I've made my point so I'll give it a rest though.

Your takes are on point, Trey. That's something that should have been sussed out by flying the player in to the city and meeting him one on one. Seeing if HE likes the city and organization. Getting to meet the player and shake his hand before putting the weight of the team on his shoulders. The way our FO handled this pick was frankly selfish and negligent. If I'm Banchero I don't forget that when my rookie contract is up.

Honest question: who wants to deal with a FO who plays mind games? If I'm Banchero, do I like the Magic more or less after being mislead in this process?

Hey guys, at least we had a Zoom meeting with Paolo before drafting him. I mean, I'd probably do more due diligence before hiring a dog walker but ¯\_(ツ)_/¯

I mean, they had one job: bring in and evaluate the players. If it turns out they didn't do that, then they're incompetent. I'm all in rooting for Paolo and I think he could be the best player in this draft, but I'm just a fan so all I can go off of is film. Front office can't say the same. If that's their standard of due diligence then they need to go.

I don't know that for a fact, but that's what everyone was saying. If that's truly the case, this front office needs to go. I can't think of any way to justify not getting to know the person you're putting the weight of your franchise on.

Not mad at the fit. I'd put Jabari and Paolo at 1a and 1b, but how do you NOT bring him in? That's utterly inexcusable unless the player's camp told you they have no interest in playing for you.

The more I think about this, the more convinced I am that either (1) Pick is being traded for Jabari, or (2) we got fleeced by Houston. There's no way we didn't bring in Paolo unless he made it VERY clear he didn't want to play for us. Absolutely no way we don't do our due diligence.

Pick makes no sense. You don't NOT bring in a player and then draft them number one. At this top level the skill gap is minimal. Attitude and character are what separate the superstars from the stars, and you're not getting that from film, you feel that out in person. If they're not working a trade, this front office is just stupid. How do you not bring in the guy you're drafting when you're at number one. How was a top 3 prospect not brought in to begin with. Makes no sense.

True Blue Nation, I return to you now, like the cicada, after nearly 12 years of lying dormant without a post, to impart my basketball wisdom once again. The game has changed a lot in 12 years. We are certainly in a new era of basketball: the era of the three. Steph Curry and the Golden State Warriors are most certainly the model for this new era, but let's not forget who helped lay the blueprint. We did. Back in the summer of 2006, True Blue Nation nudged our front office to draft JJ Redick with the 11th pick in the 2006 NBA draft, sensing that JJ would be the perfect jelly to Dwight's peanut butter. I was one of the loudest voices in camp Redick in '06, not because JJ was a great shooter (and he most certainly was that), but because I saw his hunger to be a great player. The profile and characteristics of a successful basketball player has changed throughout the years, but one thing has always been at the core: hunger. The hunger and work ethic to be the best player one can be. As we approach the 2022 NBA draft let's remind ourselves the importance of that characteristic when we make our selection. I won't name names, but there are some players in this draft who look like they work a little harder (be that in the gym after the game or on the defensive side during the game). This is the player I want on the Magic in 5 years. Back in the summer of 2007, True Blue Nation called for the signing of free agent Rashard Lewis to add to our three point shooting repertoire. I was one of the most vocal proponents of Lewis because I knew what a dangerous weapon a selfless shooting big man like Lewis could be on our squad. Many at the time called for the Magic to sign the younger Gerald Wallace instead. While the Rashard Lewis signing proved to be an overpay, he was certainly a key factor in the Magic's ultimately unsuccessful 2009 NBA Finals run. Let's remind ourselves what it was like to have guys on the team who could put the ball in the basket. Let's remind ourselves of Rashard's heroic three point shooting that propelled the Magic past LeBron and the Cavs in '09. Let's remind ourselves that we once had the best frontcourt in the NBA with Dwight, Rashard and Hedo. Now, consider the similarities between Wendell, Draft Pick X and Franz. I won't name draft pick X, but there's one guy who gives me that feeling I had back in 2007. I won't say who I want the Magic to draft, but I think the writing is on the wall. There's one player who not only fits perfectly with our personnel, but also has the work ethic to be great. Steph Curry and the Golden State Warriors are successful not because they're unicorns. They're successful because they are selfless, hungry players with unmatched work ethic. Close your eyes and picture one of the 2022 NBA draftees hoisting a Finals MVP trophy for the 2025 Orlando Magic. Who do you see? Be the voice for that player. 15 years ago I was a loud voice on these same forums for the Magic to draft JJ, hire Stan and sign Rashard. While I know that I ultimately didn't have much say one way or the other, it was so cool to see a team that I was so vocal about forming make it to the NBA Finals. I'm clearly not as active on these forums as I once was, but I'd like to remind all the fans of True Blue Nation that you are all the true voice of this team. Our collective voices shape the franchise more than we know. So, in the voice of an old poster Jack Daniels 999, "I believe, do you believe?"

At any rate, it's a sticky situation for Otis, because if we DON'T get Paul, fans will at least want to hear he tried his hardest, but he can never come out and say he was really trying to make it happen. What does that say about Jameer?

quote: Originally posted by ButterMilkPancakes: quote: Originally posted by OnePunchMachine: What if Hornets trade him to team that is not on the short list? like memphis for example! can they do that over Pauls wish? They can do whatever the hell they want, Paul doesn't have much say. Paul has a short list. You're telling me you'd trade for Chris Paul when you know he doesn't want to play for you? It may not seem like he should, but Paul absolutely has a lot of say, and that holds true for all superstar-level players.

I'm officially excited again, and because of that fact, I hate myself, which in turn leads to a state of depression, which utterly conflicts with my excitement, and eventually I imag...