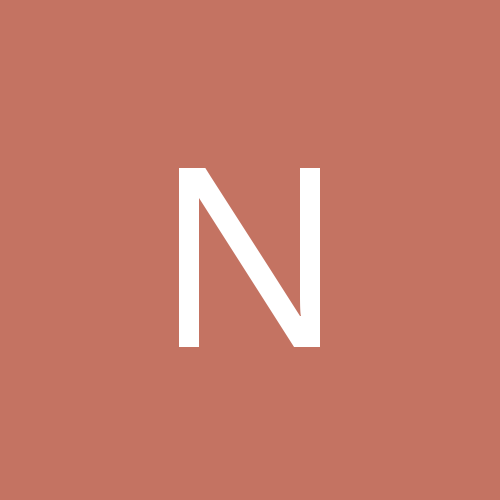 Nick Anderson 4 President
Members
Content count

1,480

Joined

Last visited

Days Won

1
Community Reputation
10
Good
About Nick Anderson 4 President
Yeah we couldn't have gotten more for him on a 1 to 1 swap unless it was a fleece. So its better we did something rather than nothing. Still think we had a chance to get more value overall had it been a multi player trade, like Elf and Vuch.

The Magic will be better the rest of the year from this deal alone. It's addition by subtraction. Now the other 4 guys on the floor don't have to move out of position to cover Payton's guy leaving him in the dust on pick and rolls. Good for our team and our progression. Bad for our hopes of remaining top 1-3 worst teams in the leauge for draft superiority.

Would you rather...attempt to trade Vuch now, or instead use him as a trade chip in the offseason to combine with our pick from the Raptors to move up to a 8-14 draft pick? If we're talking rebuild, the latter sounds way more appealing to me at least.

I think you only have a window of time where players have the capability to remain engaged on a loosing team before they become fully disengaged loosing season after season. That window is probably 4-6 years max on thr same team. Humans instinctively want to win. There's only so much loosing one can take in the same environment. If we truly plan to start rebuild mode again which could take several years for us to be any good again, we should preventatively cut ties with anyone who would end up in that window. We want guys with the right frame of mind going forward.

In my opinion the same reason why it's hard for AG is that same reason our other players struggle on offense. We rarely run plays "designed" to get a particular player open. AKA calling someone's number. If we're trying to get someone hot we should call someone's number a couple times in a row in an attempt to get them in a rhythm. Too often we end up instead with some level of passing but ultimately resulting in hero ball anyway.

What about his HORRENDOUS pick and roll defense?? At least now he has ibaka and biyombo to bail him out.

Trading those 2 at this point would be the grand finale to Rob's bait and switch on the idea of the Magic building for long term success through youth and character in the draft.

Payton makes me so angry on pick and roll defense. No effort at all. Makes our entire defensive schemes breakdown from the jump.

Sure we've either been out of the runnings or missed on a lot of the top available free agents out there this summer, but I don't see why S&T Tobias wouldn't be another viable option for us to get the PF help we need. Even if we do end up signing him to a close to max deal, as Cat has said it's still a favorable contract in the grand scheme of things. So while yes it would be an asset for us later on, no reason why it couldn't be a workable asset for us now. Any other front office team that has the brains to see his contract as an asset (minus the Kings of course) I think would at least entertain the idea of a trade if they happened to be intrigued by Tobias. I truly wonder if some of this train of thought could be why we haven't heard of Tobias signing an offer sheet (Henny, you brewin a lil sumthin sumthin?) Let's just say we could go the route of S&T Tobias. Who do you think would be plausible pieces we could get back that would benefit us?

Anyone else see the Sportscenter ticker that says according to Bleacher Report Tom Thibodeau is weighing his coaching options for next year, including the Magic position? Who knows if true, but the Magic have had some good showings against the Bulls so I wouldn't he surprised if our talent has intrigued him.

Wowee wow wow! At the game, impressive win for the magic. Everyone looked good top to bottom. With this squad we will not be a bottom of the barrel team, somewhere in the 8th seed range. We'll surprise a few teams for sure, really liking what I'm seeing so far.

Trying to think outside the box here. May or may not be possible, but in theory if I were Dwight I would push for the trade to Houston (hoping what we'd be able to get rid of most/all of our bad contacts in exchange for these great prospects). Then next offseason sign long term with the Magic. It would come off real dirty in the media I know, but it would be a great squad to grow with together a la OKC. As time goes on, keep only prospects that actually pan out. I know...I'm crazy.

I'm with you...this is basically what I said in my rebuttal to TrueMagic. There are a whole sleu of reasons why the players/coaches are in the positions they're in now. Otis is the ultimately blamee, I was always amazed at how SVG got so much out of several guys who were the exact oppositie of Stan's specialty in coaching (defense). How he hasn't gotten so mad that he executes a backflip in anger is beyond me. That being said, an abrasive style will eventually wear thin on players making millions and millions of dollars. This isn't an issue about what's right and what's wrong, it's the real world we live in and we can't change it. However, other coaches have found a way to manage it. At the end of the day we all have to give a little to get a little right?..some more than others based on the situation. Shenanigans I say, shenanigans.

Right, I never said there aren't other factors that have contributed to the players tuning out Stan. Obviously the way Otis's roster moves have played out played an intergral role in where we are today. I was fortunate to get some information from someone close to the situation so I'm just relaying what I heard. Granted, I don't participate in the practices/huddles, etc to be able to personally confirm but it does jive with what YBR has stated so I'm going to say that is a majority of the player's feeling about Stan. So for various different reasons we're in this situation we're in, regardless of how it happened it needs to be fixed asap. If I were Otis I hope I would know this is going on and have a coach only meeting to tell him he needs to provide positive feedback to the players in addition to what they need to improve on, and a separate meeting with players to tell them they need to quit ctheir b*ching and start coming back home to Stan knowing that he plans to work on getting better in that regard. Basically all they need is a family meeting to get things clear and I think the current situation that I'm convinced exists could be repaired. Do I have faith Otis would do something like this to repair the situation?...HAAAAAAAAA NOT A CHANCE! :shard: Like others have said, if Stan goes Otis needs to go too. I have a feeling Otis will fire stan before he gets removed from his post. :( BTW, I've heard B. Shaw has been mentioned as a possible coaching option. I do and I don't like that at the same time, mostly don't like it. Would much rather a much more experienced coach, yet he's one of the closest options to getting Phil's basketball mastery in Orlando. As we all know Phil would never be the head coach here.