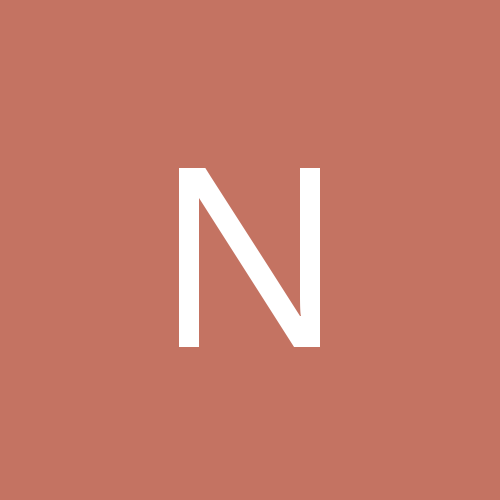 Nick Anderson 4 President
Members
Content Count

1,495

Joined

Last visited

Days Won

1
Community Reputation
9
Neutral
About Nick Anderson 4 President
What we could be doing is trading 2 young guys (since we have so many) for a talented vet. A vet that won't demand a lionshare of the touches, but gives us something we need (like shooting). And most importantly helps challenge our guys to raise their game up.

Has any magic player welcomed him to orlando yet on social media? If not, hmm

Totally agree. He didn't see this coming.

Still holding out for a trade for a star. Come on Donovan

What you can learn is character, mental approach, etc. You take every opportunity to learn everything you can about a potential top pick. You don't scout all year and then chill on the home stretch.

I hear you. But Giannis was deeper in the first round. We're talking top pick. Why wouldn't we want to take a chance to see him up close again. What's the point of smoke if we brought the other 2 guys in for workouts. What's still in play...junkies trade for Sharpe (lol) OR a trade for a major star once that team picks.

Paolo said he had no idea this could ever happen. With the word being we didn't bring him in for a work out, I swear this pick doesn't make any sense. Don't get me wrong, hoping for the best for us with Banchero. I just feel Weltham could have parlayed this into assets

Any chance Houston fleeced Orlando? Them telling Orlando they would trade for Banchero if we picked him. Then pulling out the rug from under us when they picked Jabari?

If we're not getting a trade done, poorly played by Weltham.

Also want to know, how did Woj catch wind we were actually picking Banchero. Who leaked if we're so tight lipped??

Why would the magic keep Banchero tight if they wanted him all along. No incentive to do that if you have a chance to smoke and trade with Houston. I still think that could be coming.

Ok, I no longer think Banchero is a good pick. Solely based on his decision making shown in wearing that suit. Sign of things to come...

How are we feeling today vs say a couple weeks ago about the Magic hoodwinking the NBA and trading our #1 for an available star player? Who would you see as a realistic target? And would that scenario be your preference given everything we know today about Jabari, Chet, Paolo...and the lack of certainty in one of those becoming a bona-fide star? For the record, I know likely we stick with one of these top players in the draft. I'm pretty amped about the total package today + ceiling in Jabari.

My money is on this being the intent. Think about it...this Magic organization is extremely hush hush about their targets and moves. They don't leak out anything unless they want to. If we publicize what we plan to do, other teams now know the mark and are prepared to come in higher first shot if they really want to pull Vuc away. Then it will be up to Vuc which to pick, taking the pressure off of us.