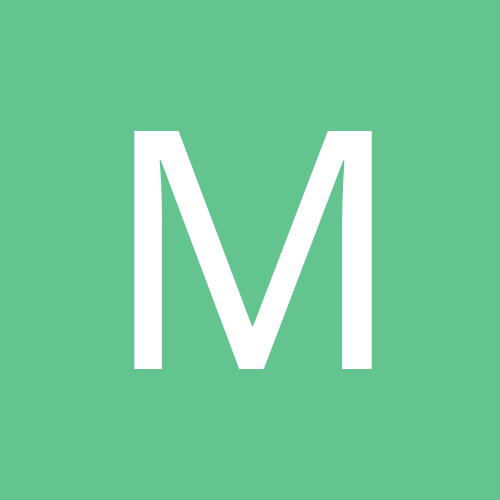 Content Count

204

Joined

Last visited

Days Won

3
Everything posted by MagicMan1979
Gordon is playing great tonight. This is his best game of the playoffs.

This is a fair assessment as in most drafts a player does slip that ends up being a star. Much like Franz is compared to Suggs. Hendricks does check a lot of boxes skill wise for our team. He isn't a sexy pick but should be a contributor.

We share the same fantasy on Scoot! I do like Hendricks also. Being from my alma matar might cloud my judgment admittedly though.

Grant Williams wouldn't be bad if that last year is a team option like you said. I just can't decide on Trent Jr. He can score for sure and is the right age for this team. He just does little else and will probably cost a lot. There aren't a lot of options at Guard but I still like him better than FVV and what he will cost. Next years free agents aren't great either. I think consolidating players and picks for a trade is the way to go at some point between this years draft and the trade deadline.

Thanks again for this link. I looked all over and couldn't find this information.

I agree I don't want either trade for us. I am not a huge Lavine guy with his injury history. I was just giving you examples that you asked for and those are the latest that have been written about. CTMagicUK is spot on in his thinking we can't have too many bodies. Thank you for the link also. We could have done the get out of jail last year when his contract was still fully guaranteed when it decreased that option is gone I suppose. My concern is having too many young players that need minutes to develop. Especially two lottery players. We don't want the Olodipo, Fournier, Harris, Gordon, Payton and Vuch situation again. Especially anybody who takes minutes away from Paolo and Franz. I feel like we already have a lot of young not so great guards and Cole is about to get paid. I wouldn't be against a trade up for Scoot like Soul has said though.

Can you give me a link? I have heard The Ringer guys talk about it. From what I can find he can be waived by January 10 and only his partial contract is guaranteed. If you are correct that really sucks lol. Orlandholic from what I heard and have seen you could use him and say Cole/ or Suggs plus a draft pick or picks for a player. Like this https://bullswire.usatoday.com/lists/chicago-bulls-trade-rumors-zach-lavine-orlando-magic-jalen-suggs/ or this https://www.si.com/nba/magic/news/orland-magic-portland-trail-blazers-damian-lillard-nba-draft-trade-rumors-markelle-fultz 'The other option if he isn't traded is to waive him ourselves. Save money and use it on free agency. I am just not willing to pay him 17 million for nothing. Almost anybody would be better.

This has been written about many times. His contract can be waived by a certain date and will save the team money. The idea has been you include him with an actual valuable asset (players or draft picks) for a good player with a large contract. There are a lot of teams that want to slash salary. The New CBA is coming and it's a game changer for these teams. I highly recommend familiarising your self with what happens when The New CBA kicks in next year.

If he's half of what Barkley was coming out of college I'd take him lol Young Barkley highlights are still fun to watch. He was a run away train on a fast break. Still can't believe how he could rebound at his size.

My thinking on Isaak is trade that contract while he still has value to teams looking to cut him to save a boatload of money. He has no value as a basketball player. I don't know how anyone could see it any other way considering how he only played 11 minutes a game in 11 games. We all feel bad for him but the time is now to move on period. He could be a big part of a trade to get us an actual contributor back.

That's my dream for this draft as well.

I wish we would trade him while his non guaranteed contract has value for teams looking to cut salary. That contract is perfect for teams like Golden State who need to shed salary before The New CBA kicks in next year.

Yeah pretty generic stuff. I got excited from the title. "Building the Orlando Magic's perfect 2023 NBA draft: Selecting all three picks"

Jeremy Woo from ESPN just posted this if your an Insider. This scenario is if we keep all the picks. 6. Ausar Thompson 11. Gradey Dick 36. Ben Shepard https://www.espn.com/nba/insider/story/_/id/37782662/selecting-all-three-orlando-magic-2023-draft-picks

Not a fan of Schroeder myself. I like all of our current guards better. I wouldn't give a long contract either. Everything else in your plan I'm good with.

I am not against going after Poole in a trade as we could get him cheap and he would fit next to Fultz. I also really was impressed with Reaves. I don't think he's some Biyombo playoff fluke at all. Jordan Poole's numbers in the 26 games Steph missed time this year. 26 Pts 5 Assist 3 Rebounds. https://www.statmuse.com/nba/ask/jordan-poole-stats-without-steph-curry-2023

Great post Soul Bro. I thought no matter what The Lakers would match since he's been so good for them. I like him a lot as well.

I'm with you both on this way of thinking. Trade up for those two or package the picks for a good veteran in the 24-28 year old range. We have so many young players that need minutes to develop. We don't want to have the same issue in the last rebuild with Oladipo, Fournier, Gordon, Harris, and Vuch teams.

They would probably waive him to save a ton of money. Isaak's value is in his non guaranteed contract. This would allow them to resign Draymond for example. Next year the whole world changes with how you can build your team.

That was before The New CBA Deal. These 3 players wouldn't cost much because of the implications of the new agreement. Also non of them are super stars so there is no chance it would take multiple picks.

He looked so bad last night. 8 turnovers and several were unforced if you saw it live it would definitely give you a scare. I think he is top 20-25 still though.

I think we could get any them for one pick, Isaak's contract and a guard out if the group of (Cole, Suggs, or Harris).

Same for me the timeline doesn't match at all. Plus Dame if he leaves will want a Contender.

He's much more of a Bosh/ Rashard Lewis player than a guard. He has almost no handle at all.

That might have been it for me as well. I was all for going after him but that's some shakey ball handling. SVG kept point out on the broadcast the guy gets in major trouble going left.