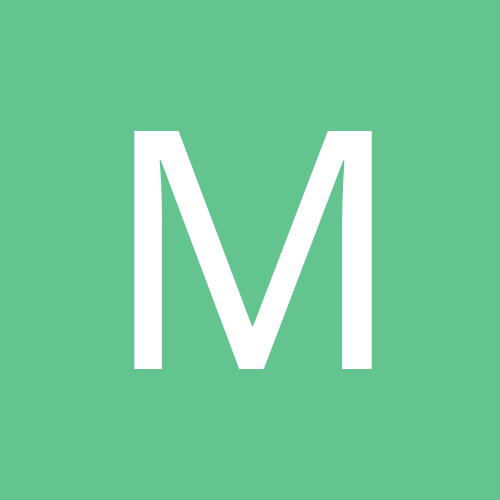 Content Count

40

Joined

Last visited
Community Reputation
8
Neutral
This is from The Ringers Redraft. So glad our Front Office got this one right. 1. Orlando Magic: Paolo Banchero Magic's original pick: Banchero Banchero's predraft ranking: 1st Despite all the debate and mystery leading up to the draft, Orlando ultimately made the right selection in taking Banchero. And it's clear now what the Magic are trying to do by building around massive length and players like Bol Bol and Franz Wagner. Even alongside so many long-limbed teammates, it's still unusual to see a big man move the way Banchero does. At 6-foot-10, he's fluid like a guard, utilizing shifty crossovers, but he can still plow through defenders like stars his size traditionally would. Banchero can lower his shoulder to drive opponents underneath the basket, then spin like a ballerina from left to right to dunk over him with both hands. Or he can use crossovers to step back into jumpers unless he decides to counter by driving back into the paint to dunk over the entire defense. He makes the types of abnormal plays you see from megastars, and so far he has excelled in isolations. Even without a knockdown jumper, he could become one of the game's best players, but developing that skill could send him soaring to All-NBA consideration in the future.

As a medical professional this is actually one of the more common ways to fracture a toe. It's also known as a bedroom fracture. It takes around 6 weeks to heal typically.

Jordan, Lebron, Giannis, Doncic, Durant, Curry and many more all had losing seasons in their rookie years man. Do you really think The Magic are better without him? What more could he have done in his first 11 games? Am I wrong in saying he has been the most impressive Magic rookie since Shaq?

I am with you on Weltman. The Chicago trade and draft the last two years buys them a lot of goodwill with me.

Could not agree more with your post! Paulo is looking like a generational player early in his career. Every game he plays he has some record that only hall of farmers have to start their careers. Sharpe might be an all star someday for sure but unless he becomes MJ or Kobe, Banchero is the no brainer superstar every team needs to build around. He isn't just some big. His ball handling and playmaking at his size is unbelievable.

6. The Orlando Magic's guard play The Magic face a fascinating medium-term decision: whether to go all-in for a lead guard if yet another visit to the lottery doesn't deliver a transcendent talent. I liked the Magic as a stealth Donovan Mitchell team, but they don't appear to have dived deeply there, sources said. The Magic can run offense through Franz Wagner and Paolo Banchero; Orlando has scored 113 points per 100 possessions when those two share the floor, equivalent to the No. 10 offense. Wendell Carter Jr. keeps adding both power and finesse; he's only 23. (Fun question that sounds absurd only because no one watches the Magic: Would you rather have Carter or Deandre Ayton for the next five years?) Perhaps the Magic think they can build an offense by surrounding those three with caretaker point guards -- Patrick Beverley types. Jalen Suggs could become an elite version of that player. He is not (so far) on a traditional "lead guard" trajectory. He's shooting 30% on 3s and coughing the ball up at an alarming rate. Entry passes are sometimes a struggle. The Magic are threatening to overtake the Rockets for the league's highest turnover rate, and out-turnovering the Rockets is an accomplishment. Of course, Cole Anthony and Markelle Fultz are hurt. Anthony is at worst a high-level backup. I'm not sure he has the shooting or playmaking to become a plus long-term starter, but we'll see. Fultz needs the ball because of his wonky jumper, and he's not good enough with it to siphon touches from Wagner and Banchero. (Fultz has been solid in Orlando, but he has played 26 games since the end of the 2019-2020 season.) Maybe Wagner and Banchero -- especially Banchero -- are so good the Magic can invest resources in defense and spot-up shooting. But my hunch is they will need a stud guard. Zach Lowe sees the same things we all do. I do wish we would have gone after Mitchell a little harder.

Here's a crazy one for you. Orlando trades our 2023 pick, Chicagos 2023 pick, Denver's 2025 Pick Suggs and Bamba to OKC for SGA. It's an all in move for sure but I think a core of SGA, Fultz, Wagner, Banchero, Carter Jr could grow into a contender for the next 3-4 years. It's a lot to give up but seeing how great Banchero looks is making me want an established costar instead of another draft pick.

I get what your saying. I wanted us to trade for Mitchell during the summer. That would have made this a play off year. I also hate sitting players who are healthy. I feel that the Chicago trade and selecting Banchero when most wanted Chet or Smith buys them another year or two. Also the Wagner pick was a home run. If it was up to me now that we have a franchise player. I would move some picks and players for an established star guard. At the same time though I am just a fan who hates seeing the product they put on the floor last night. I get why they are taking the long view. I just think the fire the front office stuff is extreme.

Getting the number one pick who is putting up Hall of Fame stats. Trading Vuch for Carter Jr, Wagner and another pick this year. By the way Chicago isn't looking great so far. That pick looks really good today.

HaHa I remember him saying that quite a bit!

That would be a perfect amount. I'd be more than okay with 20 million a year. Glad to hear about Suggs as well.

I agree that this now is the most likely path assuming Banchero and Wagner are the stars we think they are. They will be the go to guys. Ideally we would have at least some good shooting in the back court and Trent Jr would help with that skill. With the lack of young free agent guards he probably will get overpaid but still a little less than Poole, Herro, and Simons. At least I hope it's less.

Guys like Gary Trent Jr are what worry me. I don't think he will ever be a star. I've heard his name a lot but I think he will cost 20 million plus and not move the needle like : Mitchel, Poole, SGA, etc. I think Orlando will have to get lucky in the draft for their Star Guard. Looking at 2023 Free Agency and Trent Jr might be the best of them left which isn't great.

He was definitely at the top of my wish list. I liked going after Mitchel before he got traded. Who are the other potential guards to trade for down the line? I feel like the established guys are disappearing other than SGA maybe.

Totally agree on going after Poole. Best offensive player will be? Banchero Best defensive player will be? Carter Jr Team MVP will be? Wagner  Record will be? 28 Wins but a more fun year.