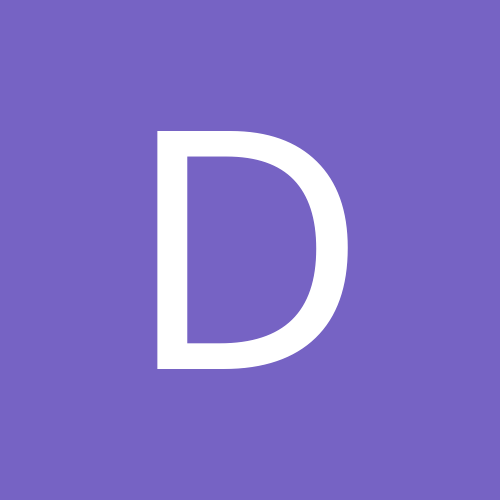 Content Count

12

Joined

Last visited
Community Reputation
1
Neutral
Recent Profile Visitors
The recent visitors block is disabled and is not being shown to other users.
Completely agree!!! The quality of officiating has gotten horrible... They are young kids that are not mature enough for this level!

The biggest take away for me tonight was that Clifford MUST go! There was a stretch where Anthony had it going and instead of pouring confidence into the rookie and seeing if you can't find a diamond—he has him give up the ball... This league is built on stars and talent first and we have a coach that hinders and days that growth...

I do... I want him gone and Weltman—really just ready for an ownership change... Yes, the FO should put more shooters around them, but then at the same time, go to an 8 man rotation and start a Ross, Anthony, or Clark for a Fournier... Horrible...

Please, please, please fire Clifford and get someone that knows how to build a team... You can't play four players that CAN'T shoot threes in today's NBA...

I do think it's funny how WE all get so optimistic and excited sometimes... This team is flawed and until we get new ownership we won't escape mediocrity... I will say that the decision to not go out and sign shooters (Korver? Crawford?) will kill this team... Playing Fultz, Bacon, MCW, Gordon along side Vuc is a front office and coaching failure... It's comical... Anyone remember the year Ross started and we got off to that hot start? I hate that I'm so invested in this team and a diehard fan... Clifford needs to go though... Old school, fundamental coaching is great but you have to have some of a modern mindset and willingness to be innovative...

Please get rid of Fournier... Upgrade that spot and we've got something...

Chuma has no athleticism and looks out of shape... Why is Gordon not in the game? They either need to fire Clifford or trade Fultz—it blows my mind that you don't run a pick and roll and tell him to attack... Why give him an extension if you don't play to his strengths...

This is spot on... MCW is a great roster guy, but should only be a matchup play (for defense) or a spark guy... His inability to shoot anything past 5 feet is crippling to the offense... I'm hoping this is only due to injuries/restrictions... Fultz/Anthony Fournier/Ross Ennis/Bacon Gordon/Okeke Vucevic/Birch (hopefully Bamba salvages at least the ability to return something in trade) Leaves MCW, Aminu, Clark, and Birch/Bamba outside the rotation—yes please.

I don't think he's a bad coach, I think he's foolish in his assessment of how to coach this teams offense... Testing lineups is one thing, but this hasn't been a one time thing—this has been routine and you yourself said the numbers are bad... I don't have a suggestion for a better coach that comes to mind, but I think it would be wise for him to turn the offensive coaching over to someone else... It's flawed...

Completely disagree... Markelle Fultz should be used like he was in college and it's ridiculous that 75% of the time the offensive play call has him giving up the ball as soon as he crosses half court and never touch it again... The lineups with DJ at point with Markelle at the 2 are ridiculous and I'm sure the offensive efficiency is horrid... I'd be curious how many catch and shoot threes Ross has taken this year...? The down screen with a flare out turn and shoot is not what I mean either—it's predictable and Ross is horrible once the ball is in his hands and he's not shifting... He should be on an opposite side of PR that creates spacing for Fultz or even Fournier to drive... The team isn't being put in a position to score and ultimately win...

The lack of scoring isn't because of the players we have, it's because Clifford is a great ASSISTANT coach and can teach fundamentals, but has no idea how to create a system and actually coach a team...

There is a direct correlation to Isaac's poor play on offense and Gordon being back...