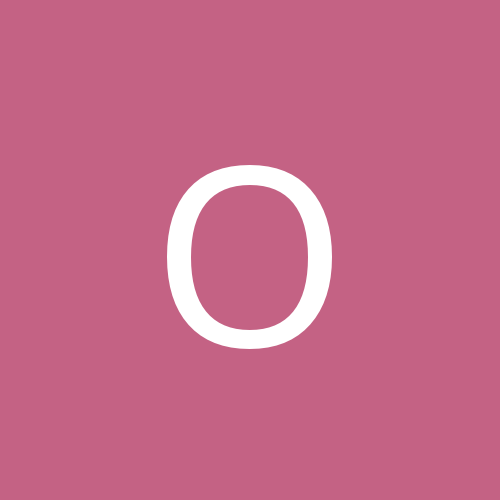 Content Count

79

Joined

Last visited

Days Won

2
Everything posted by og magic fan
I didn't know that buying Birch out would give us 33 minutes of James Ennis. WTH!

That's unfortunate. Bamba was playing well again.

I was hoping for losses for more ping pong balls but not anymore, I enjoy watching this team. This is not a normal so called rebuild. With Fultz and Isaac coming back and 2 possible top 10 picks, along with Okeke, Hampton, WCJ, Bamba, and Anthony. We now have a lot of young talent, draft capital, and future cap flexibility. I really like the direction we are headed!

19pts 15reb and 4blks between Bamba and WCJ. Not bad

Shocking! Birch leading the team in minutes in the first half. Cliff may not be the right coach for this team during the rebuild.

I am definitely not on the Moody bandwagon. He is not enough of a shot creator, great 3 and D guy.

We have to finish with the second worse record. I think Minnesota 5 games ahead would be tough to catch, even though Russell is coming back soon. Good news is Minnesota and Houston play each other 3 times and we have head to heads with those two and Detroit. Second worse means the lowest pick possible would be sixth. Top 5 in this draft I think is a must, though I kind of like Keon Johnson.

I think if Vuc was a perimeter player who was a 2 time all-star his value would have been a lot higher. But it could have been a little better.

I see some people are disappointed by the return on these trades and they could have been a little better. But what did you expect? We are trading our best players but we are not good. From the other teams perspective our players will be filling lesser roles on their teams.

I totally agree. I love what happened today and can't wait to see these young guys be able to work through their mistakes and develop.

Woj just said more deals for Magic on the way! Ross?

RJ Hampton and a first! I like that.

I am sooooo happy! Bye Vooch!!!

Holy crap I just got out of a meeting. Wow!

Wow! How delusional. The fact is that ever since Alex took over it has been by far the worst stretch in Magic history.

So Lowe says keep everyone and get a high draft pick and be good next year. I have heard this from a couple of people but what proof is there we would be good next year? We are not really keeping everyone because we are losing Fournier. I am not a big Fournier fan but for an already offensively challenged team he is one of the few players who can consistently put the ball in the basket. I don't understand the thought process of adding a top pick who will be 19 or 20, and the rest of the young core under 25. Why would we keep Vooch and Ross around when they are going to be 31 next year. If they were 26 or 27 It would make more sense with the timeline of the rest of the roster.

I agree those are horrible offers but what is the alternative. Is his value going up by the draft? Will it be higher next year when he is in the last year of his contract? Would it make sense to sign him to another long term deal? I am just not convinced of his long term fit with Isaac.

CEO since 2006? I thought Vander Weide was in charge till 2012.

Is it just a coincidence that when Alex took over the Magic it started by far the worst stretch in Magic history?

I am so tired of this play it safe, conservative, do nothing front office. I hope they have something up their sleeves in a couple of weeks but I doubt it. I am not the biggest Colin Cowherd fan but the other day he made a great point. He said aggressive wins in sports. And I know these are not perfect correlations to the Magic but here we go. Tampa signs Tom Brady, Lakers trade for AD, Raptors trade for Kawhi, Dodgers trade for Betts, GS gets KD, Brooklyn gets Harden, and KC trades up for Mahomes. The Magic have been aggressive in their past. Fans that have been around for a long time know what I am talking about.

Vooch made some really difficult shots tonight so I am not hating on him. He has gone above and beyond doing what we ask of him and what he is capable of. But the fact is he is not a winning player. He does not go to the FT line enough to be a great scorer with the amount of shots he attempts. It is not his fault it is this organizations fault for putting him as a #1 option which he is not meant for. To win the east in the near future with Brooklyn and Philly sticking together Vooch would have to be at best your third option. So with that being said, Brooklyn and Philly being around the next couple of years, and Vooch being 31 next year. So wouldn't it make the most since in a year where we can possibly get a top draft pick and trade Vooch (While his value is high), Fournier, and Birch and totally reset this franchise with some hope?

This game feels like I am having a flashback 20 years when nobody in the NBA could score! But I love it if we lose.

What is this guy talking about? 96.9 the game has no credibility or expertise when it comes to anything regarding the Magic. Does he not realize Evan is going to be a free agent?