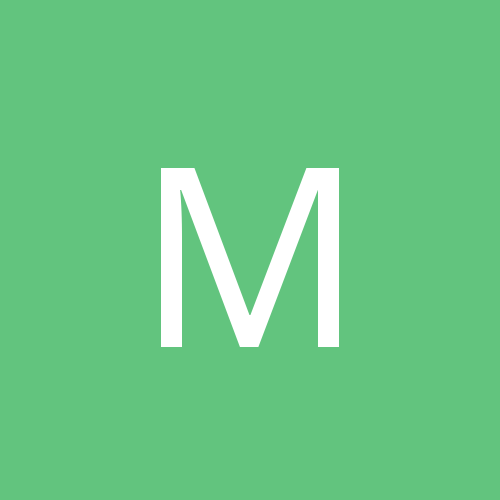 Content Count

554

Joined

Last visited

Days Won

5
Community Reputation
56
Excellent
Recent Profile Visitors
The recent visitors block is disabled and is not being shown to other users.
If Cade, Suggs, Green are all off the board at 4 who do you pick then? Mobley and Kuminga are consensus top 5. I don't want Kuminga at the 3 with no ability to spread the floor. And I'm certainly not going to pass on Mobley because we have Bamba on our roster. I agree it would suck and I would hope we could move up in that scenario but you've gotta take bpa when you're still in the top tier of talent in a draft.

Suggs is obviously going to be a very good player but is his ceiling as high as Cunningham or Green? I'd have him behind those two on my board but he may have the highest floor in the draft behind Cade. And while I do think you go bpa in a rebuild, I like those other two guys next to Fultz more than Suggs which may color my view a bit. And Kispert is a decent option for us if the bulls pick is mid-lotto though. A guy who can legitimately space the floor is gonna be crucial to the development of this roster offensively.

If we don't come out of this draft with an alpha scorer we're in trouble. I think you do whatever you have to get that player. Give me a combo of Cade or Green with our pick and Kispert with the Bulls pick. Get the alpha scorer and then give them shooters to create the space

If we're blowing it up, my dream trade would be: Vooch + Gordon + Ross for Wiseman + Wiggins + Oubre + Minnesota pick (plus there are some throw in contracts to make up the $4M gap) Oubre and Evan are expiring so we'd have plenty of options to offload them and now we're in full rebuild. I would worry about the lack of veterans but it would be an exciting future: Fultz - Anthony 1st round pick this year (Cunningham/Green/Suggs) - MCW Wiggins - Other first round pick this year if it conveys (Kuminga/J Johnson/Krispat/Barnes) or players from the Evan/Oubre trade Isaac - Okeke Wiseman - Bamba And GSW does it to maximize the window for Curry-Klay-Dray. This year it gives them a second guy in Gordon to throw at LeBron/Kawhi, an all-star center to stretch the floor, and better shooting off the bench than what they have now. Next year they have: Curry-Klay-Gordon-Draymond-Vooch. And Ross would thrive in that system as a sixth man. That's a team that can compete.

doesn't bode well for the 'we're blowing it up and going younger' theory. Unless they feel confident we're getting another first round pick.

I can already hear Weltman in the press conference after the draft saying something like 'It's not a good year to bring a lot of new players in or young players who don't have time to learn our system. We think we have an advantage with our continuity and the reps we got in the bubble.' I hope I'm wrong but they just seem so conservative that I wouldn't be surprised. I just don't get how we can continue to justify staying on this same path when we have a team that clearly doesn't have pieces that fit together. There won't be fans (or many fans) in arenas this year anyway. Blow it up. Get assets and start to build a roster that is skilled and can play together. Not just a roster that's long/athletic.

I hope we swing big in this draft. We're obviously not close to competing as a top 4 team in the East and at 15 if you don't hit a home run you'll sign a vet anyway to take those minutes. Who do you all think are the home run swing picks? I've been spending too much time the ringer's website so I think it's Hayes (if we can move up), Terry, and Poku.

I'm intrigued by Anthony too. I didn't realize he was Greg Anthony's son until recently either. I like Fultz a lot but I don't think we should let his presence dictate our draft. This was his first healthy season and he still can't shoot normally from 3. I'm rooting for him but he wouldn't stop me from draft another PG. especially since he's got some size to defend SG if necessary

And that is what's so strange to me. We're getting carried away in part because the official Orlando Magic social media accounts are hyping him like he's the #1 pick. It's one thing if it was just the writers, but the organization is pushing the narrative out there now. So they are only fueling what would have already been a lot of excitement and expectation. I hope they really are this confident...

I'm really surprised there are no stated restrictions on Fultz's play. Given how guarded and cautious Weltman and Hammond were this offseason talking about him and his progress I was expecting him to still be in a recovery phase - able to play, but probably limited minutes or something like that.They were clearly trying to protect him from the burden of expectations, but him showing up and all of the sudden being good to go felt like a bigger circus of attention than if they had teased it out a bit more over the past couple months. Can't wait to see him in preseason action and look at how the team runs with him at point.

We did more than save money, we don't waste a season of controlled rookie-scale contract on an injured prospect.

I hear you. I just can't get over the fact that he was the common denominator* on our best defensive lineups and net ratings for the second half of last season. And that wasn't just bench units either. I get we just paid Aminu but I think Wes is worth the continued development as a potentially great 3&D player. I don't know if Clifford has a history of ever going 10, but I'd be open to fewer Evan minutes if we can replace his shot creation/offensive value elsewhere. Short of that I expect Wes to get the injury minutes like everyone else, but I'll be interested to see if the defense slips a bit from the end of last season. *Hard to know what minute filters to use, but I did 24 minute minimum for 5 man lineups and 96 minutes minimum for 2/3 man lineups over the second half of the season.

I'd be so disappointed if that happened to Wes. He was part of some of our very best defensive lineups and shot it so well from 3 in the second half of the season. I'd rather continue to develop him than give Aminu more minutes at the backup 3.

I love Wes. I thought his defense was excellent last season. If his shooting from the second half of the season holds (43% from 3), he'll be a great 3 and D player for us this season.

The question I'm asking with our FO and Fultz is whether our moves are being dictated not just by how Fultz is actually doing, but by how he'd perceive even the smallest slight or lack of trust.