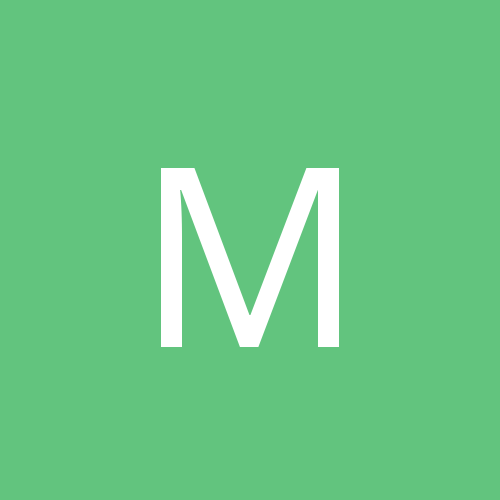 Content count

378

Joined

Last visited

Days Won

2
Community Reputation
14
Good
I'd rather take one of the bigs who fall or Mikal Bridges over Sexton in that 7-9 range. I don't want to spend a top 10 pick on a pg who is going to have the ball in their hands every possession but isn't an elite passer, shooter, or shot creator. Give me the 3 and D multi-positional defender or the rim protector like Bamba who don't need the ball to be difference makers. Let's not waste 4 more years finding out that an average starting PG isn't going to cut it.

The efficiency and percentages drop as usage increases. It's true for Trae and it was true for Curry. It will be key for Trae to find that balance in the pros to reach Curry-level impact. But his usage won't be that high on a team full of NBA players. The turnovers are a reflection of trying to do too much more than an inability to pass well. And we cant discount that he's doing this as a freshman.

Those are great attributes but none of them are basketball skills. If I make a list of things I like about a basketball player and none of them are skills based, 95% of the time I don't think I'm talking about a future top tier player. If we fall outside the top 7 he'd be a fine upside project but ultimately he's probably a middle of the road starting PG in this league. I also think he's benefiting from the backlash over Trae and is being positioned as a counterpoint - as if his aggressiveness is as elite as Trae's shooting or as hard to come by. I get the people concerned about Trae's ability to be a star in the NBA but people shouldn't feel like they need to prop up Sexton to make that point. (To be clear, not saying Soul Bro is doing that, I've just seen it a lot.)

And was on a rookie scale contract for another couple years. Payton is a RFA in a couple months.

Hilarious. I thought that was a typo when I saw the tweet. I had no idea there was a Sheldon Mac in the league!

I have no idea what kind of offers our FO is getting, but I can't believe there isn't a single worthy deal to be had for any of our players.

I would be very happy with a late first for Payton.

Monroe's salary was $17M this year. It's possible Phoenix didn't want to take back that much salary...Not arguing that the market is probably pretty thin, but Vucevic is a better player than Monroe on an easier contract to move. The real issue is he has a broken hand and I don't know what team trying to make a push this season wants to trade for an injured player.

Got it, sorry for misunderstanding. I don't want to see us make bad deals - especially deals that require long-term commitments. But I also don't want to lose an asset in Payton for nothing this summer, or feel obligated to match him just so we don't lose another asset like we will with Mario.

Now that's probably true. Hard to see why they would give up anything of value with this season and next being a wash.

I don't think the interest in Payton is BS. Perry helped to draft Payton and Frank Ntilikina was a Phil Jackson pick, right? Maybe he's not 100% sold on Frank or believes Payton can fill the gap until Frank is ready.

I don't understand what you're getting at. The Nets traded Zeller for Vaughn and what will probably be the Nets 2020 second round pick since the pick goes to Phoenix this year if it's between 31-47. That's not a crazy return for Zeller. You want that little back for Vucevic? If that's the market, we really shouldn't trade him.

The Nets got the Milwaukee second round draft pick, not a Phoenix pick...not sure where you're seeing that.

Mo was the only one up off the bench cheering during that mini-run by the bench.

At the game and it was a weird intro. Biz and Mo didn't come down the line of players when they were introduced as starters. Bad body language all around.