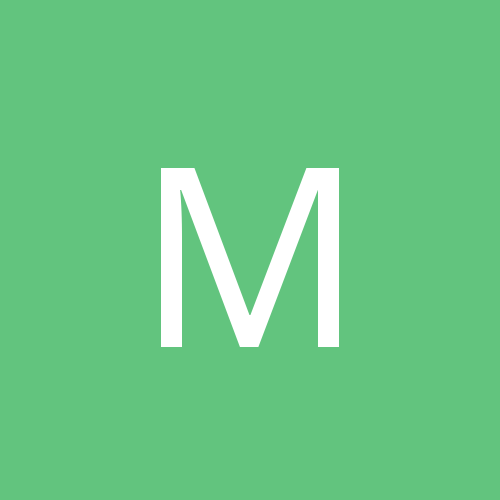 Content Count

514

Joined

Last visited

Days Won

4
Community Reputation
44
Excellent
Recent Profile Visitors
The recent visitors block is disabled and is not being shown to other users.
That contract is wild. He will be near immovable after this season unless other guys get the super max this summer and teams starting swapping regrets. I can't see our management tying their futures to the success of John Wall.

Wait - I admit I haven't watched a ton of BOS this year, but why would BOS trade Brown for an expiring Ross and what could end up being a mid-teen pick? I get why they'd trade Rozier, but Brown looked like a player with serious upside last year. I'd think they could get better returns for Brown.

LA has been playing an actual center less than 50% of the time. Do we think it's because they don't have the players or is it by design? Just trying to figure out why LAL would trade a piece like Lonzo for an offensive-minded center when they aren't struggling to score and are only playing with a traditional center half the time.

Thanks. I'll keep an eye out for that this season. I feel like I've seen Gordon do this more than most, but I'll be interested to watch the result. Especially when Vuc is in instead of Bamba. I would expect more switching when we have our athletic guys out there, but I'm not familiar with Clifford's defensive philosophy yet

Can someone watch the first GIF in this article and explain to me why AG overplays so often in his on-ball defense? Is he just trying to force direction or is he guessing? He does this a fair amount and ends up on a player's back when he has the athleticism to stay in front. https://www.nba.com/magic/news/film-room-stifling-defense-20181008

I'm not sure there are lineup stats for preseason games, but did Bamba play C for more than 5 minutes of his 23 on the court? Seemed like he got a bit of run in the first half, but he was at the 4 for the majority of the night. I thought Bamba at the 4 was just to get him additional minutes, not his primary position...Watching the game, he was pretty neutralized on defense standing out on the perimeter guarding Winslow, and offensively didn't get much going against the smaller (but stronger) Winslow.

The hope is that Iwundu gives us enough this year to feel comfortable trading or letting Ross walk at the end of the season. He has the talent to match Ross defensively down the line, so the question is around his shooting. If Cliff only wants a 9-man rotation I don't see Wes getting much run until injuries hit.

So our GM and one other EDIT: Just read GM's couldn't vote for their own. So 2 opposing GMs.

Is it possible Isaac hurt his ankle on the Bamba highlight over Embiid? Watch the highlights that are posted. It doesn't really look like anything but he takes a hop right after and then I think he came out shortly after

How does Isaac play all summer and then sprain his ankle in the first 10 minutes of preseason? So depressing. This team needs his defense and he needs reps. Did we get a new training staff when we fired Vogel?

Any word? These sixers broadcasters aren't very good so I doubt I'm going to hear on the broadcast

I believe I want the same thing at ?FTW - for people to have good discussion and disagreement about basketball here. I think that can happen by saying when you think an argument is faulty or even outlandish without the accusations of malintent. Now maybe that's not what he meant when he said it, in which case I'm making him aware that it is at the very least how I perceive it and it's off-putting as a member of this forum. And frankly I think it's a good reminder for all of us (myself included).

Just so I'm clear, this is meant as a statement on the quality of an argument where the split is 60/40 instead of the purported 50/50 and not meant to malign his character at all?

This is just one guys opinion, but I'm pretty tired of reading the "you're intellectually dishonest" type of comments anytime someone has an argument someone else disagrees with or thinks is faulty. Comments like that and ones similar really don't advance the conversation and they just assume bad intent that isn't there. If you think the argument is faulty you can point that out without maligning character.

If there really is a glut of point guards in the NBA, we should be able to land a decent one next summer as one of the only teams with an open starting spot. This was just a bad summer to need a starting PG.