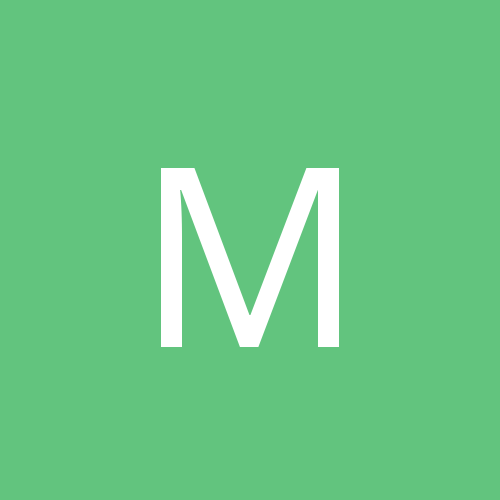 Content count

349

Joined

Last visited

Days Won

2
Community Reputation
12
Good
Fournier is the perfect example of that mentality. I mean - take how he works with everyone on the team outside Vuc.

What a good and efficient game from AG! Would love to see him get more than 11 shots though. I thought having EP would help with the plays at the rim (which it did), but when Evan is still on the ball he just won't make the pass to Aaron. I think it was the fourth quarter when instead of hitting AG for an open look at the 3, he kicked the ball all the way across the court for a Vuc midrange. He's got eyes in the back of his head for Vuc but can't see AG right in front of him. Im glad Evan is playing well, but i think he's stifling some of Gordon's development, even if his offense does open things up for AG as well.

Was at the game tonight and I have no idea what Vogel is doing. How did it take him so long to realize the best move was to go small rather than try to play Mario 25 minutes? DJ was awful leading the offense from a rhythm perspective and I don't know why we didn't just put Simmons in over the final minutes and have Evan bring the ball up instead of being forced to play DJ or Mack. Maybe Vogel wasn't prepared for Gordon to be out but just a really bad game plan and lineup adjustments with the injuries and foul trouble. The only encouraging thing was the spacing impact Vuc hitting 3'd had on the offensive end.

Is Ross a scratch or coming off the bench?

Great to hear you change your tune on this after pegging our draft as clearly playoffs or bust. I think our progress or lack thereof (at the team and individual levels) leading to the trade deadline will help direct our management on which way to go.

This is the good part about new management. They aren't scared to call it when the prior management's picks aren't working out.

Playoff or bust picks are picks that fill your most immediate glaring need and typically have less upside than picks that go later. That's not the case for Isaac and the Magic. Just because we didn't bring in 4 rookies and trade every vet it doesn't mean we are in playoffs or bust mode. Now if we go and trade AG for some middling veteran scorer, then we can have different conversation.

I don't think we're tanking but Isaac is not a 2018 playoffs or bust pick. There used to be some middle ground in the NBA between tanking and doling out bad contracts to be a middle of the road NBA team. I think that's where Hammond and Weltman will put us next season.

He acknowledged that they are listening to trade offers for their best player in his rookie deal. He said no one had ever skipped out on him with an exit interview before Kristaps. This isn't how you talk about your star player in the media if you want to have a good relationship. But it's probably broken already given Phil said he tried calling but they haven't spoken yet and he seems to be getting summer progress updates on his star player via pictures on social media. This is only getting more awkward and dysfunctional than it was at the end of the regular season.

If Jackson somehow falls to 6, I would do Vuc+Payton+pick swap with 6 and 8 + 2018 first unprotected for Porzingis and Noah. At 8 you would probably have either Monk or Smith remaining. It's gonna be super awkward if Phil can't trade Porzingis after all this talk and his latest interview.

I wouldn't put Smith in the "doesn't need to be the primary ball handler" category, but I agree Monk is the ideal fit for Philly. If Simmons is your creator/distributor, you can put Monk at the 1 and the questions about his PG skills become much less of an issue.

What are the odds that front office guy is from NYK or DAL?

Just watched the game and saw this moment. It was actually a great play with excellent ball movement that resulted in a high percentage shot. If you see your teammates make an excellent play that results in a basket and your first thought is how frustrated you are that you didn't get the ball (in the first quarter), you're not out there for your teammates. You're out there for yourself. Ross may jack up more shots than Evan when it's all said and done but he's also a willing passer and takes his shots in the flow of the offense. The ball didn't stick with Ross last night. Hopefully Ross can keep it going and make Evan expendable in the summer.

Gotta hand it to Rob - leaking that Sacramento wanted Vuc and Evan for Boogie but he said no is a valiant effort to boost Vuc's trade value. It's just a shame it's so laughable no one would believe it.