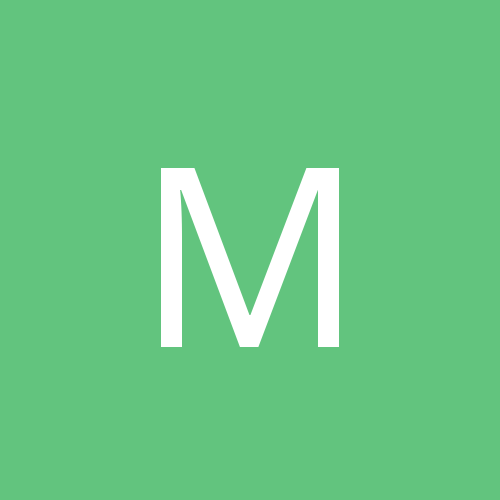 Content Count

546

Joined

Last visited

Days Won

4
Community Reputation
52
Excellent
Recent Profile Visitors
The recent visitors block is disabled and is not being shown to other users.
And that is what's so strange to me. We're getting carried away in part because the official Orlando Magic social media accounts are hyping him like he's the #1 pick. It's one thing if it was just the writers, but the organization is pushing the narrative out there now. So they are only fueling what would have already been a lot of excitement and expectation. I hope they really are this confident...

I'm really surprised there are no stated restrictions on Fultz's play. Given how guarded and cautious Weltman and Hammond were this offseason talking about him and his progress I was expecting him to still be in a recovery phase - able to play, but probably limited minutes or something like that.They were clearly trying to protect him from the burden of expectations, but him showing up and all of the sudden being good to go felt like a bigger circus of attention than if they had teased it out a bit more over the past couple months. Can't wait to see him in preseason action and look at how the team runs with him at point.

We did more than save money, we don't waste a season of controlled rookie-scale contract on an injured prospect.

I hear you. I just can't get over the fact that he was the common denominator* on our best defensive lineups and net ratings for the second half of last season. And that wasn't just bench units either. I get we just paid Aminu but I think Wes is worth the continued development as a potentially great 3&D player. I don't know if Clifford has a history of ever going 10, but I'd be open to fewer Evan minutes if we can replace his shot creation/offensive value elsewhere. Short of that I expect Wes to get the injury minutes like everyone else, but I'll be interested to see if the defense slips a bit from the end of last season. *Hard to know what minute filters to use, but I did 24 minute minimum for 5 man lineups and 96 minutes minimum for 2/3 man lineups over the second half of the season.

I'd be so disappointed if that happened to Wes. He was part of some of our very best defensive lineups and shot it so well from 3 in the second half of the season. I'd rather continue to develop him than give Aminu more minutes at the backup 3.

I love Wes. I thought his defense was excellent last season. If his shooting from the second half of the season holds (43% from 3), he'll be a great 3 and D player for us this season.

The question I'm asking with our FO and Fultz is whether our moves are being dictated not just by how Fultz is actually doing, but by how he'd perceive even the smallest slight or lack of trust.

Not true. We could absolutely use another 4. Think about all the Jarrell Martin minutes last season.

BPA. But if guys are in the same tier, I'd consider need as well. Better question for our draft spot is high floor or high ceiling.

Was just thinking about the size of Fultz-Wes-AG-Isaac-Bamba. If you can squeeze the offense out of that group at some point that is a killer lineup defensively. Can't wait to watch Fultz develop with these guys!

3 Point shooting wing...Does this make Ross less attractive to them?

I think they are very aware of the fans' desire to be relevant sooner rather than later. That's one of the things that I think is holding them back from making the right moves and trading Vuc and Ross at the deadline.