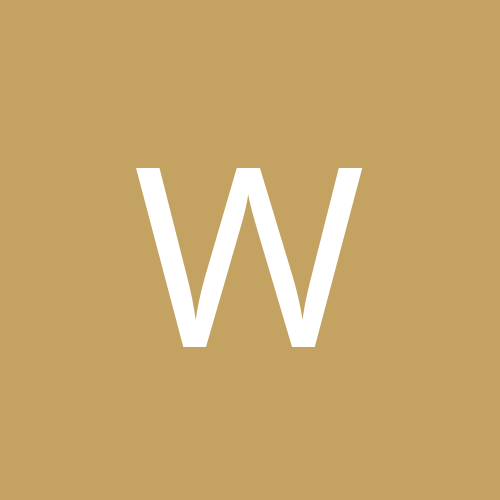 Content Count

156

Joined

Last visited

Days Won

7
Everything posted by Wilbur
Florida's testing is way up, and cases are up yet its deaths per day are not seeing an increase.

Someone tell Weltman their exposed to risk of injury everytime they step on the court - practice or game.

I hope you all are right and NO is would be interested.

If you are NO, do you want a ball dominant expensive 5 when your future is built around a young ball dominant 4? I'd rather have cap space than Vuc if I'm NO. As I say, I'm in favor of anything... but I think we are stuck with him for at least another year. Hope I'm wrong.

It is really depressing when you look at possible landing spots for Vuc. Really few that make sense. Sort of makes you wonder what the market was really like for him last off-season. I just don't see upside to keeping Vuc and Fournier. Getting the 7th or 8 seed is fools gold. I'd rather get a higher draft pick to add to Isaac, Fultz, etc. I'd rather have cap flexibility. I'd rather make decisions on Bamba (increased minutes) and Gordon (increased usage as a facilitator). So yeah. I'm dealing Vuc to just about any landing spot and praying that deal convinces Evan to opt out.

Do you really care who SRP might be? Vuc's headed out. Yes. Do it.

I'd like for him to join his friend in Utah, for what ever that's worth. You think he wants to be there enough to opt out (Crossing fingers)?

Yeah. Sorry everyone. Apparently I inadvertently started this ruckus.

Are you sure they were blacked out. Maybe Hulu was doing you a favor stopping you from wasting your time on terrible football when better entertainment choices exist. Then again, Hulu has let me watch the Magic games this season without a problem (lord knows there are better entertainment choices at times) and with as many empty seats as the Seminoles and Bucs have had in recent seasons, they probably were simply blacked-out. Maybe it was Hulu rejecting all things Winston.

I wasn't initially a big believer that being slighted again in the dunk contest would have a significant impact on Gordon's in game play. I'm starting to come around. By all accounts he is a very nice person who is able to fit in well in a team setting by finding and filling an open niche. If being slighted in the dunk contest ticked him of sufficiently to give an edge to his personality, to make him believe he can't rely on people to give him what he has earned, to motivate him to attempt to impose his will on the Magic and the NBA in general, we may look back at that dunk contest and have to pat D-Wade on the back for finally breaking Gordon out of his shell and making him the player the Magic hoped he could be. Hulu has FSFLA.

Bamba is making a pretty good case who needs to go. I'm guessing you don't keep one without the other. This team doesn't need a disillusioned vet presence. Try and put them both in position to compete for a title and turn the page to beating them to it.

I know there is a sample size argument, but going back to a previous discussion about whether it is good for the team if Gordon takes more shots... Gordon's minutes have gone up every month and he is up to 36.6 minutes a game in February. The increased minutes have him taking 15.1 shots a game in the 10 February games. The Magic are 5-5 and Gordon has led them in scoring in 3 of those 5 wins. He only took 15 shots or more on 5 occasions and the Magic went 3-2. Gordon led the Magic in scoring in 4 out of the 5. Only 2 out of those 5 games did he take the most shots (Magic went 1-1 when he took the most shots). on the season buddy ball is averaging 31.2 shots per game. In the February losses buddy ball accounted for an average of 31.2 shots per game. In February wins they accounted for 32.6 shots per game. So it doesn't appear Gordon is getting the extra February shots at the expense of buddy ball. Getting away from just February, in Magic wins this season, Gordon plays 2.2 minutes more per game and takes 1.2 shots more per game than when the Magic lose. My impression of Gordon is he is a great teammate willing to do the little things and defer to the vets. That's the definition of a role player. Role players are great and some of them have long careers, but there is a huge difference between being a role player and accepting the challenge of being accountable to the team for putting it on your back every night. That's Gordon's next step in my opinion. To do that he has to get the shots.

Sorry. He's just that forgettable to me.

Julius Randle has gotten more shots per game each year he has been in the league. He is up to 16 a game this year. TJ Warren is getting 14 shots a game and has averaged in excess of 12 since his 3rd year in the league. At 22 Gordon got 15 shots a game and averaged 17.6 PPG. The bet thereafter was that he would improve his efficiency. He did exactly that as a 23 year old reducing his SPG from 3 by 1.5 the next season. Not coincidentally, his PPG went down, but his APG went up by 1.4. This year he is getting even fewer shots. It is a recipe for an argument of he can't earn his shots vs. his shots are being stolen. Vuc has gotten 16+shots a game in 4 of the last 6 seasons and hasn't been less than 13.7 in any of them. In seasons where he has gotten more than 16 shots a game he is averaging 19 PPG. Gordon's gotten about 13.5 shots a game on average the last 3 seasons and averaged 16 points... playing in an offense suited to Vuc. Vuc is 5 years older and way less suited to a future with an offense built around Fultz, Isaac, Okeke and Bamba. Thus, I'm going with stolen. I d do not want to see Gordon traded for his 25 year old season, watch him get the most SPG he has gotten in his career (like Oladipo did in Indiana when he turned 25) and wonder why he never got that opportunity here (like I do about Oladipo).

In 7 games in February: Gordon is logging 35+ minutes, taking 15+ shots, shooting 45.4/41.2 getting 8.3 rebounds, 4.7 assists and 1.3 steals. Perhaps most importantly, he is getting to the line 5 times a game. Fultz is logging 32+ minutes, taking 10 shots, shooting 51.5/33.3 getting 3 rebounds, 7.3 assists and 1.6 steals. Prior to getting hurt Issac was getting around 31 minutes, taking 10 shots, shooting 45.9/31.0, 7 rebounds, 2.3 blocks and 1.7 steals. Unfortunately, small market teams don't generally land big FA anymore. Outside money in a big market makes that landing spot more attractive. So the Magic must either get its stars through the draft or through trade. We won't know if this team needs a star until those 3 start getting a combined 45+ shots a game. What we know is that giving Vuc/Fournier plus any other 45+ shots a game has resulted in a near decade of pretty bad basketball in Orlando (last years 42-40 record being the best by far -still a 1st round exit). There are 144 minutes to be had at the 3-5 in a game. Spread those around among Gordon, Isaac, Okeke and Bamba. Everyone could get 30 minutes and you'd still have 24 minutes for a more traditional low post presence or a more traditional wing. The problem isn't Gordon blocking Okeke, Isaac and Bamba... it is Vuc. Vuc's contract is $26 million next year ($24 million average over 3 years). Moving him this offseason will likely be a salary dump returning very little of interest. Teams either have a center, don't play a style that would warrant paying Vuc $24 million a year or don't have a need for an aging center to screw-up their rebuild; like he will do here moving forward. I get why Weltman felt he had to keep the team together, but giving Vuc a 4 year deal was just bad.

Last 10 games: Ross (29): 30.9 min, shooting 30.6/25.9. Vuc (29): 33.9 min, shooting 48.5/27.3. Fournier (27): 33.9 min, shooting 41.7/41.3. Gordon (24): 35.5 min, shooting 42.5/35.6. Fultz (21): 31.5 min, shooting 47.4/30.4. Bamba (21): 13.3 min, shooting 59.5/53.8. Can I get a youth movement?

I'm REALLLLLLLY trying to see a cohesive plan to make this team more than an also ran. Henny's plan was to build around Vucevic, Fournier and Payton. That didn't work. Weltman has tinkered around the edges trying to change the culture and perception of the franchise. Almost all of Weltman's moves thus far have been minimal risk with some potential for high upside. Isaac had the low floor of a 3 and D, Bamba of a shot blocking specialist, Okeke of another 3 and D. The trade for Fultz was essentially spare parts for a young back-up PG. Without a doubt all 4 of these low risk moves could develop into the foundational building block necessary to get us beyond late lotto/first round exit purgatory. Not one of those four is over 22, but then again all 4 have injury history that has hampered their development and likely left Weltman scratching his head regarding whether even 1 of the 4 will be able to serve as a building block. Building blocks aren't easy to find. We have been waiting for Aaron Gordon to become that foundational piece, but at this point it appears he is going to be a really good third or fourth wheel on a competitive club. I still think it is possible his development has been retarded by buddy ball, but Gordon certainly hasn't demanded he be option 1 and his career 45/32/70 percentages don't suggest he'd be anything but a volume scorer if he was option 1. Still, a hyper athletic sidekick to a foundational piece is not easy to find either. I'd love to see us get that building block through a trade, but it isn't coming back in exchange for Vuc or Fournier. If it were, that move would have already been made. Bamba, Fultz and Okeke have sufficient questions about their upside that they won't be the heart of any deal. That leaves Gordon and Isaac. Weltman loves long athletically gifted bigs. It is understandable he isn't ready to move on from either at this point. So Weltman appears content to bet on the high upside, low risk 4 above plus Gordon to eventually supplant Fournier and Vucevic as the faces of the franchise, but he's not willing to blow it up and go back to winning 20 something games and risk a losing culture setting in again. He gave Vucevic and Gordon large front-loaded contracts that get easier to move if they are made expendable. He gives mid-level contracts to recognized "professional" guys that do it the right way and can be mentors (Augustine, Ross and Aminu). If we wanted to move these guys for cap space, you'd have to think it wouldn't be all that hard. The pressing issue now is what to do about Fournier. I detest buddy ball, but Fournier for another year wouldn't be the worst thing in the world as there is no one pushing for his minutes and there isn't anyone currently on the roster that looks like a long term replacement. Unless 6'8" 230 lb Chuma Okeke or this years 1st round pick are going to take those minutes next year, we'd be missing a lot (you have no idea how hard this is for me to type) if Fournier isn't on this team next year. So what option is left to Weltman? He has to waiting on Isaac and Okeke to get healthy and for Fultz and Bamba to demand minutes this year at the expense of the vets. Fultz is doing his part, though without a 3 point shot his ceiling is looking low. Bamba is making the most of the minutes. Unlike last year he is getting significantly outplaying Birch. That's a plus. He certainly isn't threatening Vuc's minutes yet, but he also may be proving enough to make Vuc expendable if the right deal came along. Isaac was doing good work when he got injured. Hopefully the injury doesn't set him back. Okeke is thought to be the shooter this team sorely needs. I really don't like watching Vuc, Evan and Ross take half of our shots on any given night, but for lack of a better options I think Weltman is stuck with it until Gordon, Isaac, Fultz, Bama or Okeke demands those shots through their play. When they do, the Magic will have taken the next step.

I wonder if the Knicks are dysfunctional enough to give up on RJ Barrett? I'd give Vuc for that lottery ticket.

Blow it up. Fultz, Gordon and Bamba need to be force fed the rest of the season. Fournier, Vuc, Ross and Augustine need to be moved. They are retarding development of the above and will land us in cap hell if we try to keep them.

Could be fixed by finding Evan a new home.

Only means something if the ball consistently finds him during the game. He has to demand it from Vuc and Evan.

Am I the only one that'd rather see Okeke play 2/3 than 3/4? Is that not happening? I thought I read that on draft night.

Buddyball is the limiting factor. Run the offense through Gordon and see what you've got.

I'm all for setting low expectations, but Fultz hasn't suffered an injury that robbed him of his elite athleticism or court vision. Without a shot he's Rondo, right?