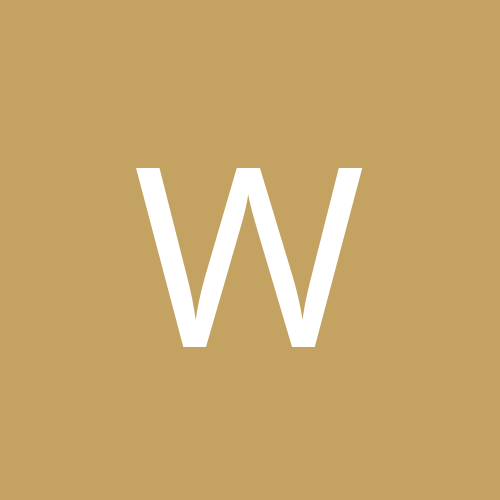 Content Count

217

Joined

Last visited

Days Won

8
Community Reputation
46
Excellent
Recent Profile Visitors
The recent visitors block is disabled and is not being shown to other users.
Those same dolts probably wanted Chet. VIC had way more upside... but we were building around a traditional C when other teams were moving to small ball and Fournier was Vuc's buddy.

Oladipo and Harris wouldn't have been all that rebuild version would've had going for it. Whatever trades of Vuc and Fournier produced plus whatever the draft produced. I agree a tank has many things that can go wrong. That said, our 10 year tank isn't on the tank its on the scouting/development folks that spent the assets unwisely.

Someone on here brought up the young guns. Of those 5 guys 2 proved good role players in the NBA (Harkless and O'Quinn) and two turned into good NBA players for other teams (Oladipo and Harris). The Magic chose to build around Vuc and Fournier. They made the playoffs, but don't you sort of wonder what if they'd chosen to build around Oladipo and Harris? The problem hasn't been the tank, it was the failure to back the right horses. Hoping they saddle up the right ones currently in the barn and sell the rest when they are at peak value.

So that's 16 under contract, right? So either Canady gets released or there is a trade coming down the tracks?

Good for RJ. I don't know that he needs to look dominant. But getting minutes is important.

I was more thinking Mo's market being less than TPE, Mo could pick a destination, we could take on equal or more salary and get picks. Other team still have full MLE. If we had QO, does that limit us to teams that submit offers?

Is a sign and trade much easier to accomplish if there isn't a Qualifying Offer?

Why's Mo playing a team of umpa loompas? Franz is going to play the 3 and get his minutes. Paolo is in a 4 man rotation at the 4/5. He gets force fed minutes and the ability to earn more at the expense of others. If you bring Mo back and have a 5th big man in need of minutes, JI and Okeke can handle some minutes at 3. Franz won't play 48 a game. This of course assumes everyone stays healthy... which they won't. Mo Wagner and Bol Bol are depth at this point, but with big upside. If the Magic resign Bamba it has to be with the expectation that either he or Carter are going to be trade bait in the future. Which is not a bad thing. Letting talent walk for no return is the bad thing.

JI being back healthy is absolutely the best thing that could happen to Paolo. Everyday in practice he is going against one of the best defenders in the NBA. That will make him that much more effective on offense and should jump start the effort on defense. No one wants to be shown up in practice. I don't see a log jam. Carter, JI, Okeke and Paolo are a pretty solid 4 man rotation assuming you can pencil JI in as part of it. A decision needs to be made on Bamba, but Bol and Wagner make pretty good 5 men for cheap. Since JI and Okeke can also give minutes at the 3, keeping Bamba doesn't really screw up the four man rotation.

Terrence Ross? Are his bags still packed?

I'm still stunned Paolo was our guy all along. When he was drafted I was sure he was off to Houston. That said I don't think it is that difficult to understand why the Magic want teams in the dark. For over a month the story was Smith's shot and defense. Just about every expert was praising him. If you convince OKC or HOU they have to draft the guy, you get assets plus the guy you want. Apparently neither met the Magic's price or wanted Paolo so the Magic just drafted the guy they wanted. What was gained was the prospect of turning #1 into more than Paolo. It didn't work, but kudos to them for at least trying.

Where? This is the only one I can find.

I can't believe the only trade is 3 firsts for #11.

I agree with the premise a trade with Houston was on the table and Houston refused our price. So we took their guy. From Houston's perspective, they traded a big that got 18/10 while shooting 39% from 3. They drafted a big whose calling card is shooting the 3. Did they get any better? Maybe Houston does fold and the Magic keep Paolo. My guess is Houston will regret it more than Orlando.