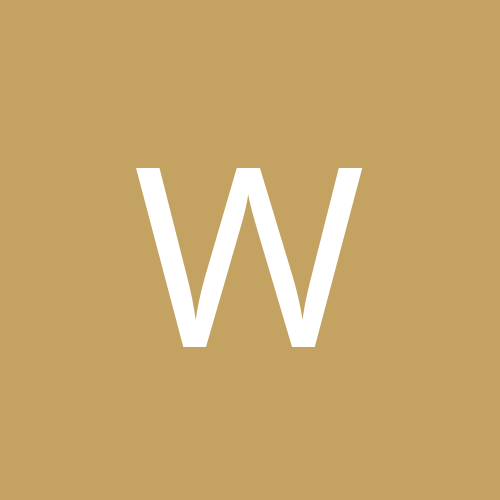 Content count

92

Joined

Last visited

Days Won

2
Community Reputation
9
Neutral
To me Ross is in the same boat as Vucevic. They are both 27 years old, entering their walk years. They both do some things that make you believe they can be a piece of the puzzle, but neither one is worth what we will pay them next year and neither one is likely to be here beyond one year. Turn them in for future assets now. Don't wait. If this team were an 8 seed this year with a top 5 pick and the hole at PG, maybe we NEED Ross. But it isn't and the needs are plenty. Better to have a future asset than one year of Terrence Ross. I'm not entirely sure the front office knows what it is building. This off-season will be key. Can the dump the salary commitments to Fournier, Vucevic and Ross? Can they resign Gordon to something less than max without ensuring he is gone when the next contract expires? What happens with Hezonja?

I'd rather Ross be on another roster... along with Fournier and Vuc.

Channeling my inner Colonel Jessep: "Who's gonna do it (defend the PG)? You, Jonathan Issac? You, Evan Fournier?"

The Vuc and Ev show is at an end? About damn time.

I understand that we are limited in what we can offer Hezonja to resign. Isn't it sort a foregone conclusion that he is gone at this point?

There appears to be a correlation between Fournier and Vuc getting more shots and our losses. In our loses, they take a combined 5 more shots than when we win. Maybe they will continue playing this way, maximize their value and we can move their salary this winter. I'm starting to buy into the Gordon, Isaac, Payton +1 high end FA future.

The fact that Paul George is in OKC for Magic assets is all you need to know about that Oladipo trade being a problem. It was a panic move by a GM that was pretty solid on the majority of his deals. The two biggest problems I had with Henny are (1) he did not handle the restricted FA stuff well at all. Harris should have been flipped for future assets (picks and young players) before he hit RFA. Instead, Henny gambled and lost on a contract and then had to give him away to clear salary and minutes. I think he did the same thing with Fournier. 2) HE never got the right coach. I'm a huge Oladipo fan. I think Skiles retarded his development by plugging him in as the 6th man.

That might be a problem down the road in the playoffs (Mora: Playoffs! You're talkin' about Playoffs!), but when you are running the chance that the ball is going to make it all the way around to Payton again on a consistent enough basis to impact this team's ceiling is not a valid concern in my mind. I'm generally an optimist by nature, but I don't think these first three games have told us the true tale of this team yet. Gordon and Payton have both missed time and Vuc is playing out of his mind and can not keep this up. We may be better, we may be worse. But FINALLY there is a product that is fun to watch.

I like how we look early in the season, but is now the time to be selling off assets for a score first 28 year old PG with bad knees? It is not as though he is the missing piece to get this team to a championship level. At best he gets us to a playoff level. At worst we hogs the ball, retards the progress we are making and we miss the playoffs having lost assets.

I read an article that mentioned that Payton was mentoring Hezonja. I think that is a good sign. In 2012-13 when this rebuild began, you had a mismatch of young players with upside (Harkless, Harris, Vuc, Nicholson) that needed to play, but were surrounded by vets that were used to winning or not reported to be great teammates (Davis, Nelson, Redick, Turkoglu). In 2013-14 you add Oladipo and see Harris and Vuc as long term pieces to take up the leadership role. Vets like Maxiell and Price are brought in to try to provide leadership, but leadership from bench pieces is difficult. 2014-15 this was going to be Harris, Vuc and Vic with Fournier, Gordon and Payton. Channing Frye and Ben Gordon were going to provide some vet leadership. 2015-2016 Harris gets moved aside. Vuc, Vic, Fournier, Gordon and Payton are the core. Hezonja is the up and coming 6th man. Frye gets dealt. Jason Smith is essentially the only vet presence on the team. Vic seems to be taking over the leadership role. Skiles drags this group to 35 wins with a slump at the end that sends him running for the hills. 2016-2017: Henny panics. Assets are wasted on Ibaka. Cap Space is wasted on Biyombo. Vic is gone. Gordon is playing out of place. Ibaka is cashed in for half the original price. Hezonja looks lost. The point of the painful recap is that except for the Skiles year where Vic seemed to be taking the leadership role (which was also the most successful season), Magic team leadership hasn't come from our most talented, or even our starting, players. I'm pointing the finger at Vuc and Fournier who have been here the longest in starting roles. Maybe that is unfair. Maybe being European (language and cultural barriers) make leadership difficult. So next up are Gordon and Payton. If they are going to seize leadership of this team and demand others follow their lead, we could finally turn the corner. Gordon definitely has that edge to be a great leader. He works hard on getting better and can be vocal when he needs to be. The problem with Gordon being the sole leader of your team though is the same problem with Jordan being your team leader. He can physically do things others can't and he can do them easily. Payton in the mix provides that buffer that checks an MJ coming out of his skin to berate players in practice for their inability to make the physical play. If Gordon and Payton are showing leadership on this team (as reported) I think it may be important to give them the extensions now. Give them the keys. Make this their franchise. In my opinion we've turned the page on Vuc and Fournier. Both are decent players and could play important roles on championship caliber teams, but they aren't worth what we are paying them to us. If Isaac and Hezonja begin to demand minutes, I hope we find a way to turn Vuc and Founier into cap relief/future assets.

I haven't watched any of the games, but the box scores look as though the first option on offense is Gordon. Is that accurate? Much prefer that to Vuc being the offensive focus. Vuc is Will Purdue on a good team.

This FO wasn't brought in to get us to squeak in as an 8 seed. If Gordon and Payton don't look like cornerstones moving forward I expect they will be dealt for future assets to help with a rebuild as opposed to being forced to resign them and further cloud the cap or let them walk for free. If either one is dealt, I don't expect this club to close strong as it likely means that a rebuild is on the way and anyone over 23 is outside the window and needs to be dealt. The flip side is that if Gordon and Payton are cornerstones, I expect we will be over .500 with Vuc and Fournier playing in their best roles... but I'm an optimist.

We should know by the trade deadline whether rebuild 2.0 is necessary. This team is a bundle of ifs right now. If Gordon takes the next step, if surrounding Payton with shooters, etc. Seems to me that if we aren't over .500 on January 1 OR if Gordon/Payton don't appear to be long term building blocks, there is no choice but to tear it down again. No point putting the team in a worse cap situation by resigning players to big deals if they aren't long term building blocks. Ship them off for some future value, clear the decks and hope like hell you hit with the next rebuild.

His stock is at an all time high. Trade him now!!!!!!!!!!!!!!!