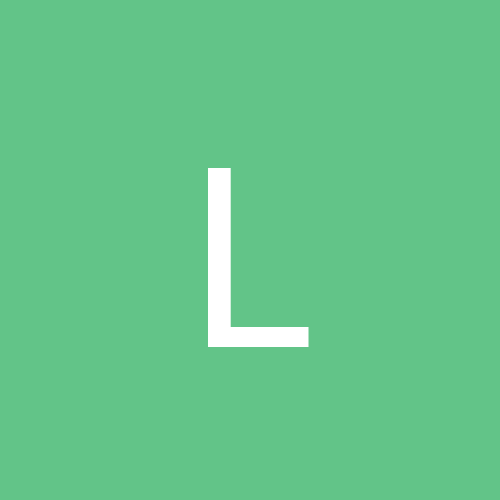 Content Count

2,102

Joined

Last visited

Days Won

14
Community Reputation
101
Excellent
About Luke_FfS
Rank

He had a name. His name was Hedo Turkoglu.

Recent Profile Visitors
The recent visitors block is disabled and is not being shown to other users.
He's making big big strides recently here in Europe, same team where Doncic was playing, he has surely talent but not at the same level and I'm not sure he'll be a seamless fit in the NBA. Worth a look for sure.

Also in a 6th man role similar to the Dinwiddle, he could share the backcourt with Fultz, or manage some PG minutes with the other SG. I'm not that sold on Cole still, a long way to go, but man, we need some of those kind of players not afraid of anything and always providing high effort.

Both of those concerns are completely fair. More than fair actually. We'll see.

JJZFL, I feel you, but we're not talking about 5 consecutive years of tanking.. has been just a season like that... the Warriors "tanked" too last season because they had no other option. I'm pretty sure that the management doesn't want another long period of tanking, that the FO never persecuted that route, and that coach Clifford is not the one for that... he's actually the opposite, as he showed recently. ;) I don't think that any of our players has already a losing culture or will take it for a couple of months, in which we're not even blatantly tanking.

+1 on all the post, we disagree in the past on some details, but that's exactly what I feel right now, and I wrote something similar a few days ago, even if less detailed... Tank those few games, give the minutes to players that need them, test some youngsters, and then go back at the competitive way next season. I actually think, if everyone is back healthy and ready to go, that we'll be better than a lot of us could envision now.

Sorry, but those to me sound like a long list of excuses. They're responsable of all the decision, of lack of, and their results. They talked about one season of evaluation, and we all know how it ended... not taking any decision is the worst possible path to choose.

+1 Soul And admitted way too late... the rebuild was not even their, just some choices and... evaluation! :P I'm not pro tanking at all, but if it's just for two months (I mean, after the trades, even if we were already unintentionally bad before) it's ok for me, it's not like we could make something really different with what we have right now, and at least there's playing time for young guys that we need to evaluate. Next season, we need to be back to serious mode. Trying to win, but also being active in the market. We still have a long long way to go.

I feel that way too, we would also probably not play and develop two rookies at the same time (if they're not really great) so I don't mind the Bulls to lose every single game and give us a better choice/asset this year, or just push that to next one. Also, I'm not worried by the Bulls for how they're constructed, maybe they could change in the offseason, but it's a no-defense team that isn't going nowhere.

Hard to conceive but very very happy for him.

Yeah, me too. And you're right about 2025, but seem so far away that it's hard to count in... maybe we'll get lucky with that one!

That trade with Denver doesn't look good right now, but maybe they've seen in RJ something we've not... still... he's very young. But I fear the worst too. Also, as already said, there's going to be a lot of competition in his role. There were a lot of rumoured offers for Aaron, unsure on why we've taken that one. Maybe Harris was their real target, or maybe the trade will look better when we'll flip him in another trade, praying he could stay healthy.

Exactly, it was about time, it wasn't even worth being around the limit as we were, with the kind of team we had. Limiting too much our options of adding pieces and making moves. Hope they will not sign other bad long term contracts this offseason.

+1 It's a long time that I don't understand that double standard with him... and I actually like Ross, but I liked more his version before he was given total green light like he's MJ.

I was honestly in disagreement with your "brilliant" definition too, in the sense that is true that they've inherited that team, but they also waited for a LONG LONG time (of evaluation) to finally took a decision and choose a path. Also, the return in all trades could be considered fairly good, but not that great. I'm pretty sure a lot of people on this forum, and Magic fans in general, were expecting a lot more for a two times All-Star that was having a great season, for example. Finally, all those moves, before to be considered brilliant, need a lot more time to settle out, and see how good really were. A few weeks it's clearly not enough, and as I've already wrote, there's always more excitement for new faces, that tends to decreas with time. But I've really enjoyed all the discussion after this first misunderstanding with JJZFL. A lot of great points. :)

Inside or outside the lottery, maybe there's a possibility to trade both picks for a better one, if we like a player that is above our choice, and we don't really want to add another two rookies in the same season.