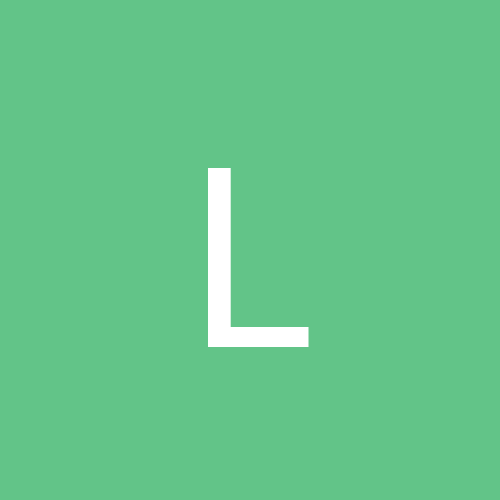 Content Count

1,949

Joined

Last visited

Days Won

8
Everything posted by Luke_FfS
Was Fournier great for our team last year? Or the previous one? J.K. ;)

A little game if you enjoy predictions. - 2 points awarded if the prediction is exactly right. - 1 point if only the winning team is right. Standings at the end of the first series. West: Los Angeles Clippers vs Dallas Mavericks 4-1 Denver Nuggets vs Utah Jazz 4-2 Houston Rockets vs Oklahoma City Thunder 2-4 Los Angeles Lakers - Portland Blazers 4-2 East: Milwaukee Bucks vs Orlando Magic 4-0 Boston Celtics vs Philadelphia 76ers 4-2 Miami Heat vs Indiana Pacers 3-4 Toronto Raptors vs Brooklyn Nets 4-0

So sorry, busy times, and then I've completely forget to post the final standing. jmmagicfan 17 Luke_FfS 14 CTMagicUK 13 South_Aussie_Magic 11 jmmagicfan is the prediction guru! Congrats!

It's more what kind of moves I would have done in the past to avoid the situation we're in now, honestly. Right now, it's a tough one. You've basically two ways I think. Tank again, but is not probably viable in the situation we're (after 10 years of suffering) and with the management we have. The other is to be proactive and obtain all the assets you can from the players that has some value, but are not contender-level type, while trying to stay competive (we've made a lot of examples in the past of situations in which your team can improve by substraction too). It's hard, I know. And that's the reason why I'm so critical of the FO, because IMHO the damage has been already done.

It's a long story about mediocrity I've repeated a lot of times... :) Obviously we want to make the playoffs, but being 8th in a weak east isn't really a big achievement. The target should be at least being a contender, after so many years of rebuilding. But unfortunately I haven't seen any move that suggest we're heading in the right direction recently.

Fair enough, but IMO it's prefereable to trade and improve the team when the value of your players is high/top, not in a clear situation of weakness that will give you a lesser return. Also, the target shouldn't be just "making the playoffs this year", would be the third year in a row and we're going nowhere.

Clearly not happening, but I had the same thought after reading a Lowe article on Morey. I'm not sure it would be a great solution, but not worst of what we have now also...

Maybe it's the consensus about what we think it's going to happen, but I really hope that is not the consensus about what we would need. At least, it's not mine, as I've repeatedly indicated my concerns about the approach that the FO has mantained in those past seasons.

Give me some, please!!!!!

Always liked him, his recent health is worrysome but at the same time makes him a buy low condidate. But those considerations are for contending teams, I don't really think that the Magic has an use for him right now, except considering him an expiring contract if they finally decide to drop some long term weight. As for the trade proposal above, while I could get the desire to have Dipo back and close the circle on that Fournier error, I see an health problem here too, and it's unfortunate for him because he was really blossoming before that. Also, we have already too many bigs, I would consider Turner only if there're other trades to reshape the center position.

That wouldn't be my real prediction, but I've to recover two points so.... :) Miami Heat VS LA Lakers 4-3

Agree, I don't think that anyone was discussing Dante (or other rotation players) thinking that those are moves that are going to change the direction of the franchise. At the same time, having good players signed with low-salary contracts and manage assets (picks) wisely are the basics to have a successfull franchise. Then you can move them for top players, or just keep them and have good rotationa players for cheap. I don't know if Dante has to be discussed in this category, but that's definitely the way our FO should have followed in those last 3 years, IMO.

jmmagicfan 16 Luke_FfS 14 CTMagicUK 12 South_Aussie_Magic 11 Miami Heat VS LA Lakers

Remember when our actual FO picked Giannis at 15? We're not going to trade the same kind of pick! Book it! :P

Sorry but I really don't see any Lavine in Dante. Not saying that I don't like him, I just don't see the comparison.

Say hello to the Donovan dream...

First of all, Boston came from a terrible season in which they were considered "dead" by a lot of people, and now they're playing the confernce finals. Second, they're playing without one of their most experienced player and former all star, that was returning to a great level just before that new injury. How would Vuc play against Davis or Jokic, considering he was eliminated from the series by Gasol one year ago, and is usually killed but less talented players than Jokic on defense? That said, my point was that the way they're constructed, they don't need Vuc at all (there're always rumours, but with all the assets they had, if they really wanted to deal for him in the past he was already wearing green) They don't need him because he doesn't fit their style at all (there's no sense for them to slow down the game feeding him in the post) they already have enough firepower with their starters+Hayward and doesn't need a center that requires a lot of shots and the ball in his hands. It's true that he's more an outside threat, but they don't really have that kind of need, and both him and Theis shoot 33% this season. They need a solid player that defend well, play with great effort, set great screens and doesn't require a lot of touches in offense (Theis) and if they need an offensive spark, they've Kanter for cheap and for short stretches. Look at how Tatum and Brown has improved again after a year in which those touches were in Irving hands... why they should have them unhappy and uneffective again? Salary wise, same history. They've invested a lot of money in other roles, and both Kanter and Theis at 5m are great value for the price. Vuc is surely better than both, but he makes 5 times more money. Is he 5 times better than them? Absolutely not. And I would argue that Theis is better than him for what they need, even putting the salary aside.

This, for me, is the same old illusion that will never happen. They don't need that kind of center at all, they already have a good center that fits perfectly with all the other pieces, and when they wanted one of a different kind (offensive minded), they signed Kanter for cheap. They also have a couple of young bigs that could grow into a bigger role. Also, I'm still confident that Boston will win even if they're down 0-2.

What can I say... I really hope you're right for the love we all have for our beloved team. :) Even if I disagree on some points, yours are all valid and I really enjoy discussing that way. Just one note: I don't think that I've judged that FO for the reputation that the previous ones had. Obviously they haven't been in place for 10+ years like the Miami ones, so I agree that is a long term thing. At the same time, even only judging what they've made in those 3 seasons, I just can't help myself to be skeptical. Hope I'm completely wrong, obviously.

There's always a small % of (good or bad) luck in everything we do in life, but you also have to help that luck. Bam was a risk, but they've scouted him. Same for Herro and all the undrafted players they recently found. Having Butler next to Wade in CHI was maybe luck, but the turning point was the reputation that Miami had and has, and that's something they've created, not luck. We can talk about that how much as we want, we can find all those little details, but at the end of the day, Miami is the team that as a certain kind of mentality, with a certain kind of coach, and they always play a tough, aggressive, and modern style at the same time (shooters). They've a FO that could have been a little lucky, but has made some bold moves and searched for that luck. 10 years ago, they created that cap space and the opportunity to sign LBJ+Wade+Bosh On the other side of Florida, with the same weather and tax advantage, we have a FO that is evaluating the same team year after year, we have a terrible cap situation without having made any bold move, we have a good and enjoyable coach that isn't just good enough at this level (not ready to adapt to what is working in the actual NBA), we have a team that is basically soft even if it's based on defensive long-arm players (being defensive oriented doesn't imply that you're also tough). I really don't see the point that a "middling team is only ever a couple of smart moves from being a contender", there are a ton of middling team every year but only a few became a contender. You need to be a middling team AND have that kind of reputation, AND have made all those little smart moves that helps you when it matters, AND being proactive and bold when it's needed. We aren't that team/organization right now IMO, as much as we want to be optimistic about our future.

I still had hopes in Bamba, but IMO he'll never have the defensive instict and motor that Gobert has. So envious of the Heat. That proactive mentality I always talk about, and maximizing the value of your own players. At the end of the 2018/19 season, they were out of the playoffs, 3 games behind us (we were 7th) and probably with less assets than us, so in a worst position overall. And look at the difference now... it was only last summer, but seems a decade ago. :(

Standings are the same as nobody predicted Denver to win, now we have to bet on: Los Angeles Lakers vs Denver Nuggets jmmagicfan 14 Luke_FfS 12 CTMagicUK 11 South_Aussie_Magic 10

... because the most of the damage was already done.