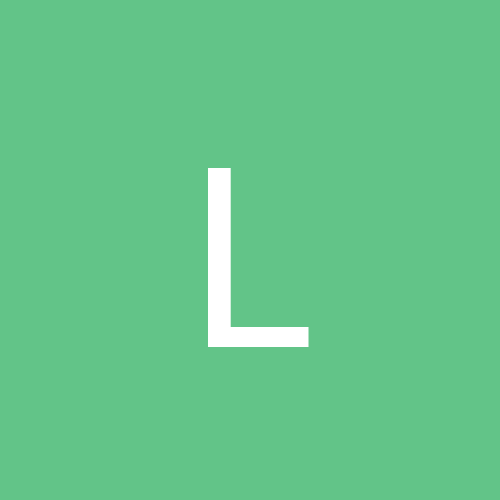 Content Count

2,303

Joined

Last visited

Days Won

18
Everything posted by Luke_FfS
Too easy to call out when things are evident. Where analyst were in the past. That counts for RW too...

Maybe he's auto-voting himself! :P

Second year seem to be an option. I like him, but how many def guys that maybe could improve on offense we have already? Not sure he's the best fit for our needs.

Yes he was. Seem to be really good with relationship with the players. I actually like the coach, and the players seem to like him. Not sure he has all the X's and O's to be a great one, but hopefully he'll grow with the team.

We tought we had the same path in the start of the Henningan era. To be great, everything has to be great, including FO and staff. And I don't see that level in the roster either. Vuch trade, if compared with other All-Stars, was not that great. Now surely looks better in hindsight, but still not a steal. Thanks for reminding me about Aminu btw, a terrible move, that lowered the value we got on that deal. There were moment, previously, in which we could have surely got more for Nik. Because we hadn't nothing to lose with the Fultz trade, other teams were in different situations. Still a great move, but only if it works until the end. I'm not impatient, only judging the FO for what they've made, not only for what could be in the future. Even if we're going to win a Ring (hopefully) some of those errors would still be there. I'm excited by the potential of part of the roster, but we really have nothing that suggest us we're a sure contender, or even more than a team maxing out at mediocrity at that point.

They evaluated way too much time with an average team, losing a couple season withoud deciding a proper direction. They lost a lot of possibilities to trade players at the top of their value that way. The Vooch trade looks good because of Wagner now, but wasn't exactly an incredible package for an AllStar. Judgement on Carter is still up, one good year in a season contract is not enough. Both coach and staff choices are still meh IMO. Trading for Fultz at that price was a no-brainer, but they have been really passive in a lot of situations. Losing possibilities with second round picks wasn't always smarter. Extensions on Fultz and Isaac were very risky, even with those clauses on Isaac. Overall, it's a mixed bag for me. They've made a few good things, but not enough to convince me that are a top FO.

And Trae, even if somehow we miss him everytime, was not a lot better in the series. Playoff basketball is another beast.

Chicago was expected, classic regular season team, with not a lot of hopes on playoffs. Sorry Vuch but I've insisted on that all season long! :P I would absolutely trade for a more proven player, maybe someone that hasn't still showed all his potential and is not a lot older than hour core, but with more experience and reps. As CT wrote, depend on the deal obviously.

Bamba at a similar price would be an overpay, IMO, and also something WCJ could potentially not enjoy. Only one season is not enough for me for that price range, with all the question marks still on him. With a cheaper contract, we could discuss. He would became a trade chip too, eventually.

Agree. The total green light he got with Cliff was impossible to understand for me. I remember a player that was considered a defensive asset, in the first year after the Toronto trade... where's now that player?

Even in the first time of the season, there were too much bad defensive games (and habits) in our team. Actually, we were quite better in the second part from a defensive point of view. I know we're young, and I understand that kind of roster could have huge problems in both offense and defense... but I cannot accept lack of effort exactly because they're still so young, and they should put 110% on defense every single night. And the coaching staff should make them accountable for that.

Great to read how much they're close and enjoy stay together, but at the end of the day, all that matters is what they show into the games, and I'm not sure they've really put a 100% effort throughout the season. There're a few good signs, but we'll neet to wait until next season to know how big a leap they can make together.

Completely agree on that. It's a problem we already had in the past, the team that won the first game in Toronto, playoffs, was not bad overall, but really needed that extra boost. That was also the reason why I was asking about coaching staff recently, as every player need to be pushed hard to reach the higher level.

Somewhere in Chicago, Nikola is reading your comment! :P :P :P In a more serious note, what about Lopez? Doesn't feel he's that kind of guy?

CP3 without a 3p shoot wouldn't be CP3

I hope that at least FO will get creative with the pick they got from that sad tanking, trading it for something good would be the only way to make me forget about those games in the end of the season...

I mostly agree and feel the same Soul, we need a lot of improvement with every single player indivudually (I hope they'll be hard workers in the summer) and as a team. So next question is: do we have the right coaching staff to accomplish that? This group developed a few bad habits during the season. I hope that a healthy Fultz with no minute limitation will stead the ship, putting the rest of the PG in different roles. Cole need to improve big time his shot selection, but that is on coaches mostly. I still see him as a VanVleet type of role off the bench, but he has a long way to go to reach that level.

Really depressing. We had a lot of games early when the same starting 5 was finishing the games, even if some bench player deserved to be into. And now, we're sending another terrible message to the players. Even the low Cleveland has built something in those seasons, and we're still tanking... more blatantly than in the past. Also, I thought we were playing the Bulls! :P

A lot of us were asking for receive something in return more than one year ago, before the deadline, if i remember correctly. He had value at that time... and we were already trading Vuch & co. Only value he has now is less money on the contract...

I would to, but what about Utah? :P I honestly don't expect a lot of changes, FO will still need to evaluate that young core...

Interest to the lowest level, I don't want us to lose those games at all trying to improve the position in the draft, but I don't mind Houston and others winning! :P

First half feeling was the same I wrote in yesterday game thread: Dr Jekyll and Mr Hyde. Second half: we simply out-tanked them this time.