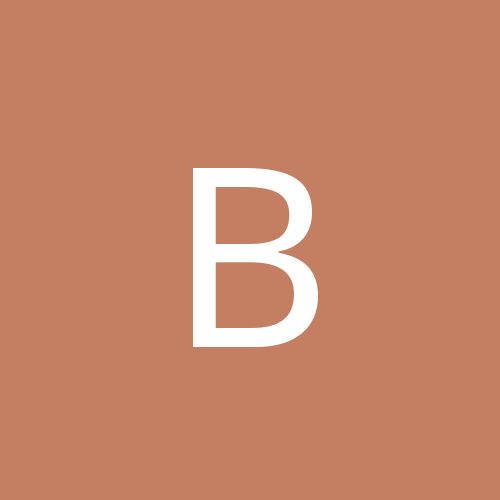 Content Count

4,509

Joined

Last visited

Days Won

11
Community Reputation
153
Excellent
About bhnole
Rank

Getting the Bandwagon out of storage

Recent Profile Visitors
The recent visitors block is disabled and is not being shown to other users.
Would love to have Westbrook but I don't see him re-signing here. He was born and raised in LA....can't bear to see another All-Star leave us for the Lakers.

Vic is a much better player when he was able to play off the ball like he will in OKC. He is just not that good at creating off the dribble and terrible at finishing at the rim. Hate to see him go but Ibaka fills a huge need for us.

We don't need to get any younger at this point. Free Agency is where this team hopes to add talent so at this point Henny should take the best big still on the board for depth unless someone like Buddy Hield falls to them.

Henny likes to put out false rumors so I don't put much stock in it.

Randle is a year older and already had NBA body the day he was drafted. Gordon still needs a couple off seasons to build more muscle but his athletic ceiling is off the charts where the Randle you see today is pretty close to one you will see down the road.

Big reason the team is getting a local D League team. Easier to have one within driving distance than flying back him and forth to Erie.

I don't think we will be around the 10th pick. We are playing 500 ball right now while the Bulls and Jazz are falling to pieces. Good chance we end up picking around 13 or 14th. Diamond Stone is another raw big body who could fill Deadhand's spot on the roster. The draft is hard to figure this far out though and after the top 10 it all becomes a crap shoot.

I don't see us trading the pick. This is a deep draft for raw bigs but not much in the way of wing scoring. We could use some depth at the 4/5 spot especially on a rookie deal. Zimmerman, Sabonis, Labissiere are guys who will probably be available depending on our draft spot. Cat Barber would be nice if we are picking outside the top ten and want a back up PG who can score off the bench.

Noah is 31 with not much gas left in his tank. He is a 10-15 minutes a game Vet off the bench phase of his career not the elite money FA starter phase.

Tobes for Horford would have been interesting but not Vuch. Horford is an undersized center turning 30 this summer wanting a max deal. Why give up young assets for a guy who will be falling apart the same time we will be ready to compete?

Evan is better at SF with AG at PF. The Evan and Tobes or Frye at PF was murder on us defensively since Vuch is not very good protecting the rim off the ball.

I don't think Henny will see a deal good enough to bite on before the deadline. Most likely any trades will happen this summer. My hope is when Tobes is ready to come back from the ankle he comes off the bench instead of starting. Our second unit could use someone who can attack the rim with floor spacers like Mario, Smith and Frye on the floor.

Tobes/Frye will cost us $25M of salary/cap space next year.....I like Tobes but he is just not a good fit next to Vuch. Would rather have Founier and Mario get all the minutes at SF spot. Can live with Frye off the bench but I think moving Tobes and his contract should be a priority.

I think Hezonja spreading the floor will only help Dipo and Elfrid by opening driving lanes. Last year our offense stagnated because we had no shooters. Teams just packed the paint to crowd Vuch and keep our guards out of the lane.

I am not worried about Vuch. Gortat is very good defender in the low and high post but you are right about Fournier. I just don't think Evan is starter quality in this league and does much better off the bench. Rather start Mario now and bring Gordon off the bench with close too starter minutes as the key 6th man. Evan is 15 minutes per game player not the 27 he played last night.